When Playworks began our equity journey several years ago, we knew it would be a long term investment in our people, partners, and communities. We committed to centering equity as we prioritize partnerships with diverse communities nationwide, and this needed to begin by addressing racial equity in Playworks.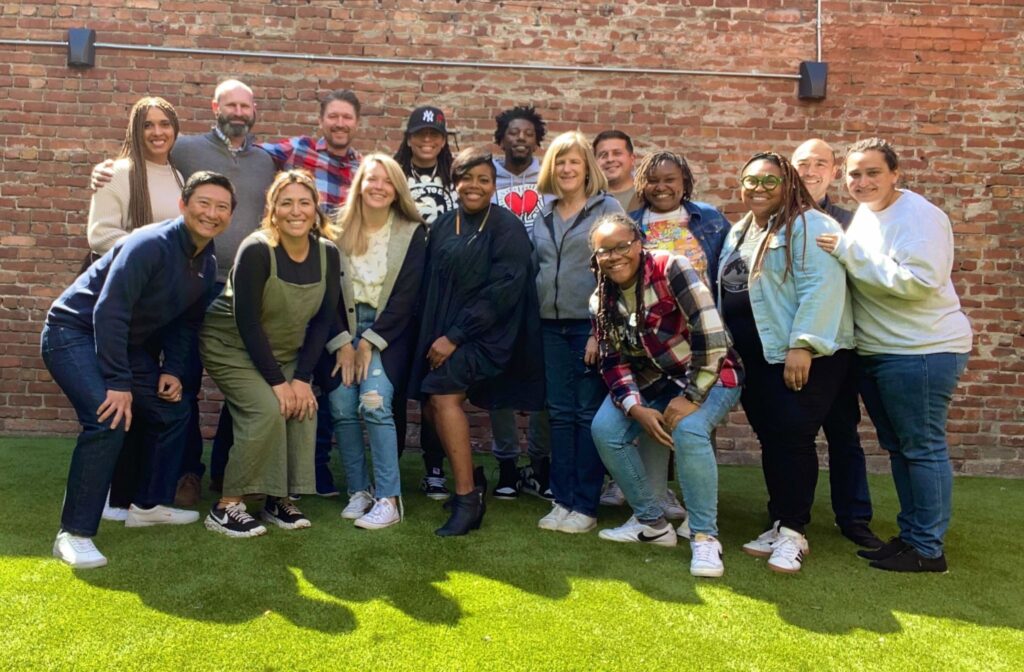 We began by developing a team of internal leaders who help guide our equity work, partnering with the Center for Equity and Inclusion, and drafting the Playworks Equity Statement which describes and enables us to hold ourselves accountable to our commitments. Since then, we've created affinity groups and opportunities for equity learning for our staff nationwide, we've brought an equity filter into decision making processes, and we established and empowered working groups to carry out our equity plan, which aims to improve our organizational processes and practices to address racial equity. There is almost no meeting you go into at Playworks now–on any topic– where racial equity is not considered or discussed. We are making progress. These practices to dismantle systematic racism at the organizational level impact how our people feel. In our latest staff survey, 92% of 272 staff who responded said that Playworks is making notable progress in centering equity, especially racial equity, in our policies, practices, and culture.
The challenges of the systemic inequities of our society have been felt throughout this time period.. Just like you, we've seen the Black community members like George Floyd and Breonna Taylor being murdered by police, we've seen or experienced increased hate crimes on Asian Americans, injustice in our local communities as individuals, and more. Playworks leadership has made space for staff to step up or step back so they can take care of themselves while we process and acknowledge these injustices. Our people have mourned together, but we've also celebrated together when there are achievements and nationwide progress, such as when many of us were on a joint call when Ketanji Brown Jackson was confirmed as a Supreme Court Justice and cheers flowed verbally and via chat.
While we're making strides as an organization, we're also a group of incredibly thoughtful, complex, compassionate people who are each on our own personal learning journey. Each individual is coming to this work at a different stage and we will make different mistakes along the way. By centering our own learning and aiming to reduce harm, we've been growing, leaning into hard conversations with humility and respect. One of the most authentic ways we've brought equity to the center of our conversations is to encourage check-in questions at the beginning of each meeting, where we can get to know each other as our authentic selves. Leadership teams nationwide have begun using equity-based check-in questions so that people can get to know each other in a deeper and more meaningful way.
"We had a practice and culture of checking in, which we brought equity into. In a way, it's what we're asking of ourselves across everything we do; to ask how equity can be applied," said Michael Chae, a member of Playworks' Executive and Equity Teams.
Over the next several years, we will continue making progress on this journey and make space for how race and other identities intersect. Thank you for your continued support.