Playworks TagTeam
Out-of-school providers: become certified in Playworks TagTeam
Playworks TagTeam is a year-long certification program that builds capacity for out-of-school-time partners to run a recess service at schools in their community.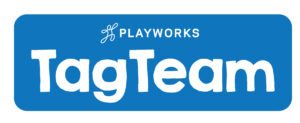 Playworks is the leading national nonprofit leveraging the power of play in elementary schools to transform children's physical, social and emotional health. Through Playworks TagTeam, we're sharing our evidence-based recess strategies that have been cultivated over 25 years with out-of-school-time partners in order to increase the number of adults who are trained to facilitate safe and healthy play at recess across the country. Partner organizations become certified to lead Playworks TagTeam programming with schools. For more information, email mc.edmonds@playworks.org
How it works:
OST partner connects with schools
OST partner identifies 1-3 local schools who want to pilot a recess program.
Playworks trains OST partner
Playworks provides the training and tools needed to run a high-quality recess.
Measure success
Data is collected at the beginning and end of the program to measure growth.
Regular check-ins and consultation
Playworks check-ins with managers regularly and provides monthly consultation.
"Our collaborative partnership has seemed seamless."
– Sharon Ramos
VP of Operations, Boys & Girls Clubs of Carson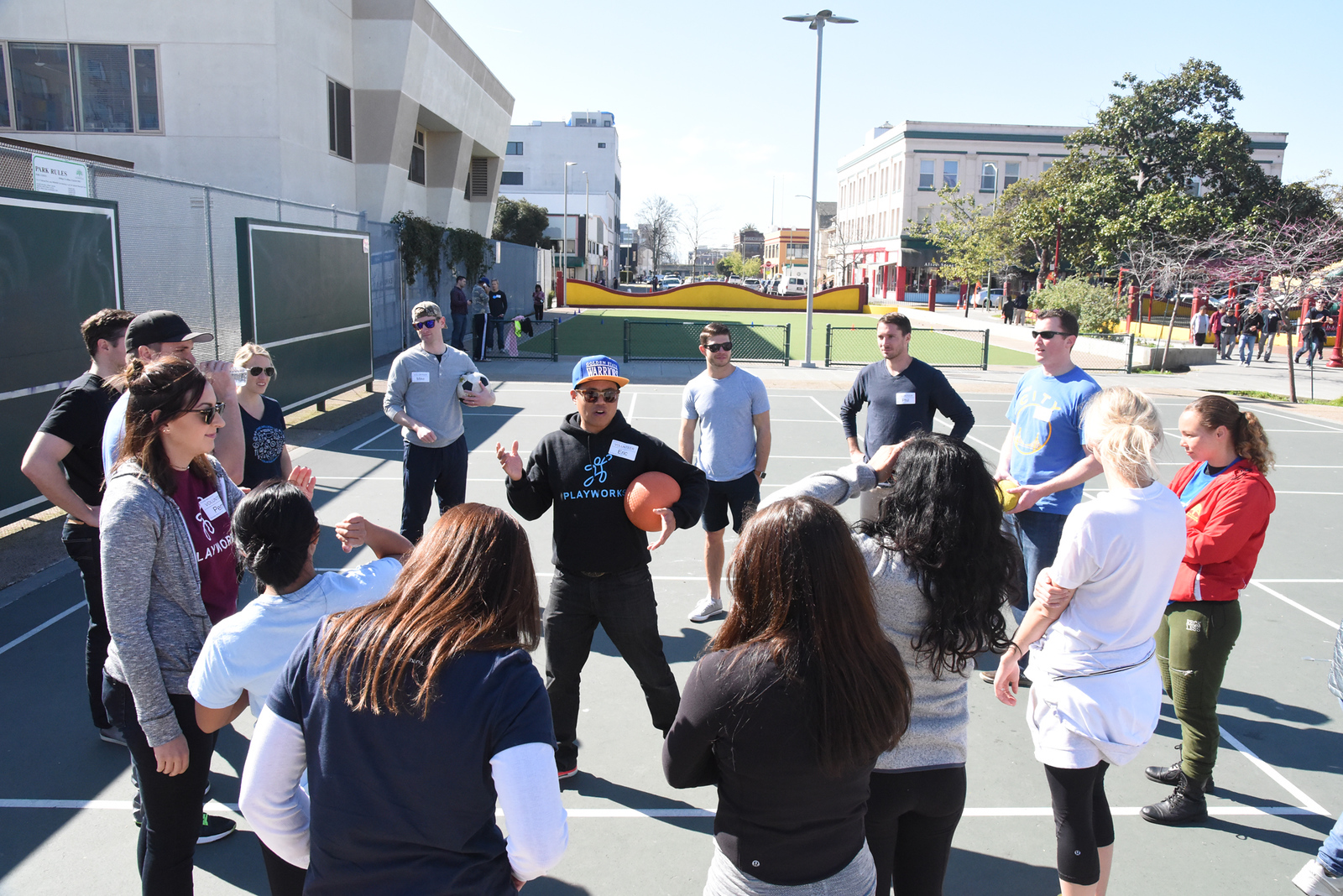 ---
Certification Components
Playworks understands that youth development is already a big job! Playworks TagTeam strategically connects certification learning with the day-to-day work of recess.
---
In-Person Trainings
2-day deep-dive into recess for managers and frontline staff
In-Person Consultation Visit (1 per school)
Playworks expert observes recess and meets with OST staff
Recess Manager Course
Online course focused on recess management and quality
Monthly Virtual Coaching Calls
Playworks expert hosts 1-hour calls for customized support
PlayworksU Online Course
15 hours of on-demand training for managers and frontline staff
Keep Playing Online Subscription
Games and play-based practices curated weekly
Virtual Community of Practice Membership
Learning and fellowship calls for partners across the country
---
Conditions for a Successful Partnership
Our partners say Playworks TagTeam has:
Generated a new revenue stream through earned income from school contracts

Increased daily attendance and created a pipeline for new audiences in afterschool programs

Deepened relationships with school partners

Subsidized staff salaries and expanded the timeframe for part-time work hours

Increased staff retention and job satisfaction

Streamlined program outcome reporting to schools and funders