Services
Help students discover the joy of physical activity, build social and emotional skills, and come back to class ready to learn—all through play.
Customize a Plan for Your School, District, or Youth Organization
Playworks helps you bring out the best in every kid through safe and healthy play.
Find the evidence-informed service that's right for you.
We partner with schools to support play every day onsite, offsite, and remotely.

Try On Our Strategies
Want to get a taste for our approach? Explore what's working in schools across the country.
Our Outcomes
November 8, 2022
Play is an essential part in building safe and healthy communities where children feel connected and invested in the world around them. According to the American Academy of Pediatrics, "Play is so important to optimal child development that it has been recognized by the United Nations High Commission for Human Rights as a right of…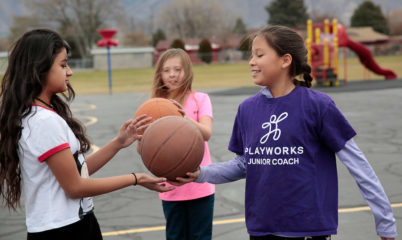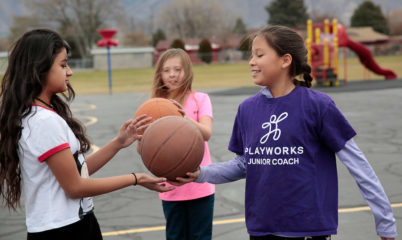 December 19, 2017
A new review conducted by RAND Corporation and commissioned by The Wallace Foundation found that Playworks stands out among social and emotional learning (SEL) programs for evidence of impact. The RAND Corporation review found that the Playworks Coach service is one of only seven elementary school SEL interventions to meet the highest criteria for evidence…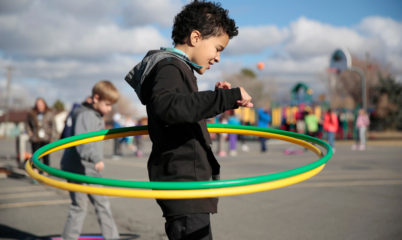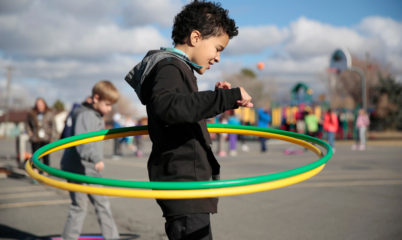 May 10, 2017
When Utah introduced new state PE standards in 2015, Canyons knew they needed to act quickly. At the same time, they didn't want to lose sight of their highest-priority strategies for their 29 schools. "We were really addressing four things at once," recalls Allan Whitmore, Canyons' evidence based learning specialist. "In addition to common teacher…
FAQ About Playworks' Service Options
Bring Playworks to Your School
Get in touch to bring Playworks to your school, district, or youth organization.