 We've partnered with Be Internet Awesome to help kids be safe, confident explorers at school and online.  Follow #BeInternetAwesome on Google for Education and remember that #ItsCoolToBeKind.
This campaign takes place during National Bullying Prevention Month to showcase the importance of practicing kindness and inclusion online and in-person to prevent bullying.
Creating sustainable change
---
70%
Did you know that over 70 percent of young people say they have seen bullying in their schools?*
________________________________
43%
Teachers in Playworks schools reported significantly less bullying and exclusionary behavior during recess, a 43% difference in average rating scores compared to non-Playworks schools.**
*Source: *Bradshaw, C.P., Sawyer, A.L., & O'Brennan, L.M. (2007). Bullying and peer victimization at school: Perceptual differences between students and school staff. School Psychology Review, 36(3), 361-382.
**Results from a randomized control trial evaluation by Stanford University and Mathematica Policy Research. Learn more 
---
Follow #RealPlayersDontBully
---
This annual campaign has garnered over 195 million social media impressions and offline engagement.
Check out some of the highlights of the campaign below or follow #realplayersdontbully on social media.  




Also check out Google's Be Internet Awesome on social media.




Who Has Been Involved?
---
In 2018, we launched the largest #RealPlayersDontBully on social media. Participating celebrities are lending their voices, talents and personal stories for Real Players Don't Bully campaign, sponsored by Google's Be Internet Awesome.  The list includes:  Baron Davis, DeAndre Jordan, Andrew East, Andre Drummond, Jared Goff, Cooper Kupp, Brandon McManus, Casey Kreiter, Shaun Hamilton, Kenyan Drake, MJ Stewart Jr., Adam Gotsis, Shawn Johnson, Jordan Leslie, Stephen Tulloch, Barry Sanders and the Detroit Lions, Eric Byrnes, Justin Rose, Miles Killebrew, Linval Joseph, TJ Carrie, Keary Colbert, Kat DeLuna, Jennifer Cabalquinto, Harold Perrineau, Logan Browning, Jake Miller, Jake T. Austin, Monique Colman, Max Ehrich, Rebecca Black, Tom Schwartz, Tom Sandoval, Jennifer Hammond, Val Chmerkovskiy, Jan Luis Castellanos, Jody Steel, Chris Rabb, Jared Solomon, Jon Mitchell, Joanne Chang, Utah Women's Basketball,  Stacy Philpot-Brown, Jack Rovner, LA Chargers, Utah Royals FC, NC Courage, Suffolk Rams, Baltimore Ravens, MSE Foundation, Washington Capitals, Charlotte Checkers Hockey, Indiana Fever, and Indiana Pacers .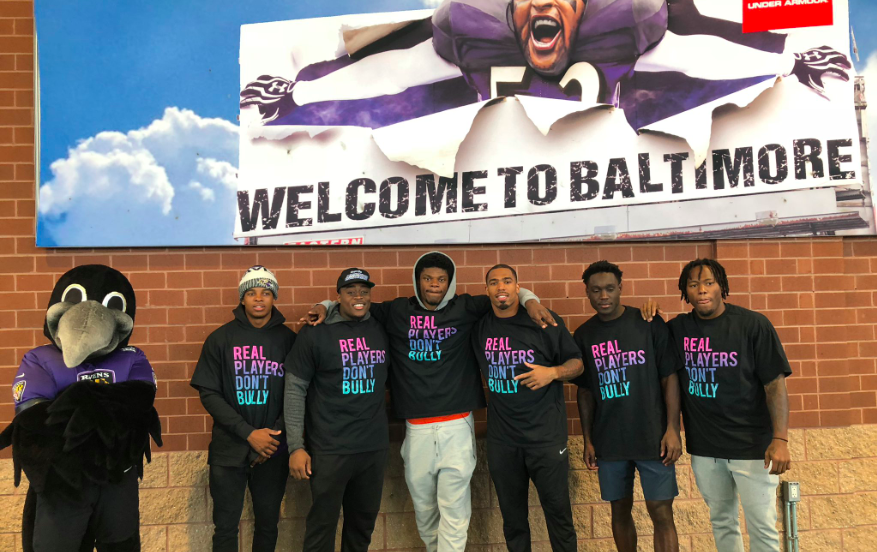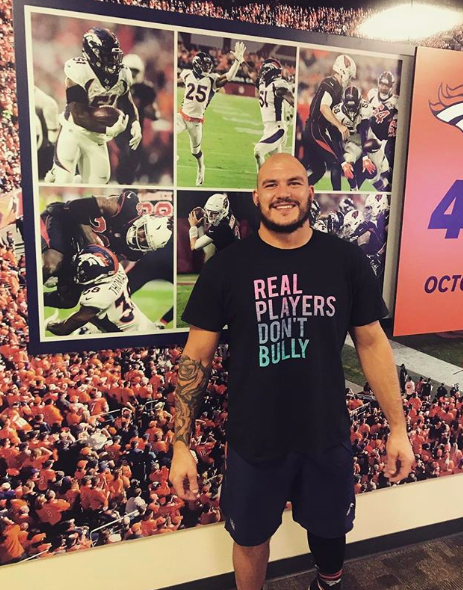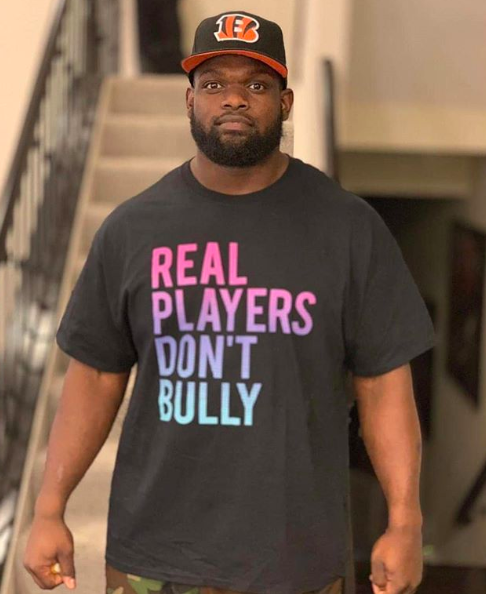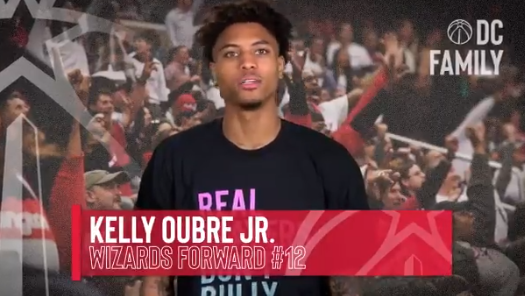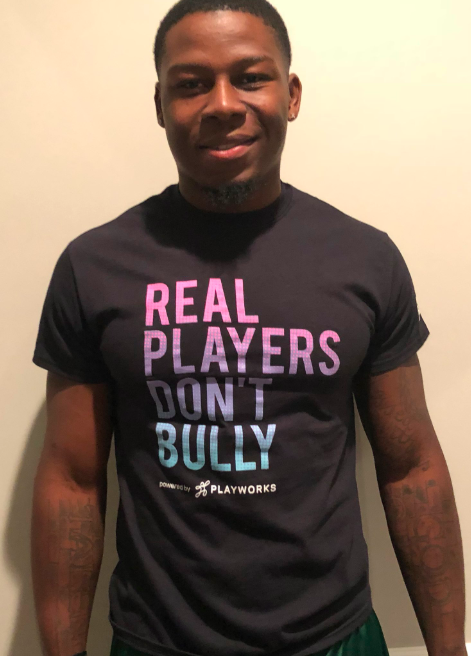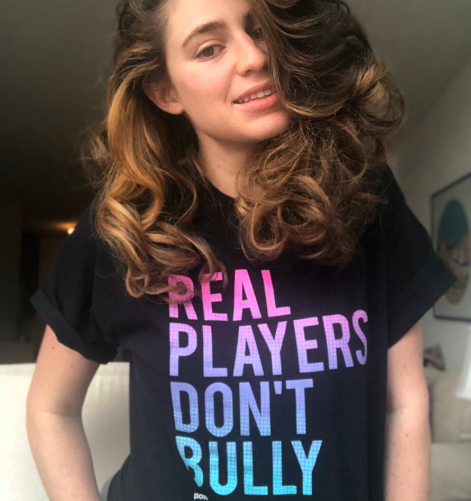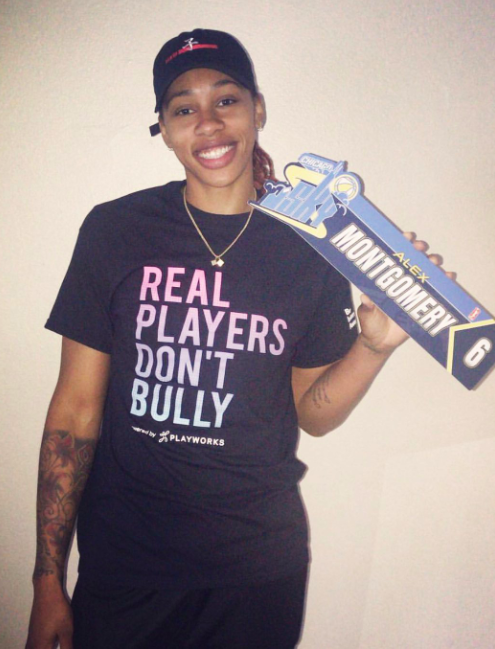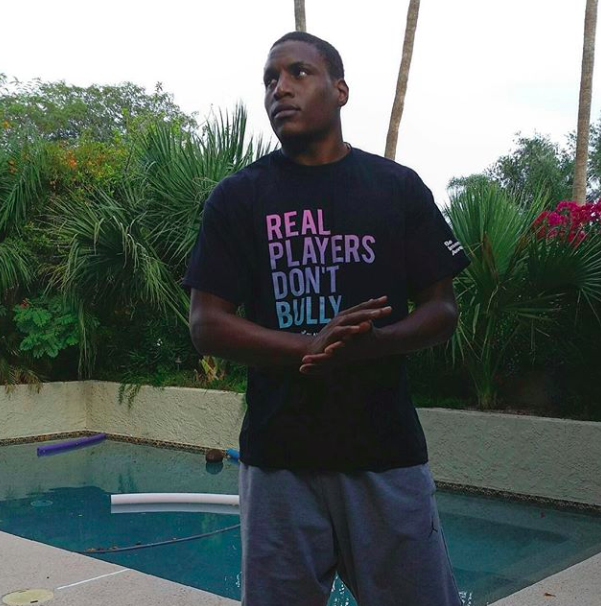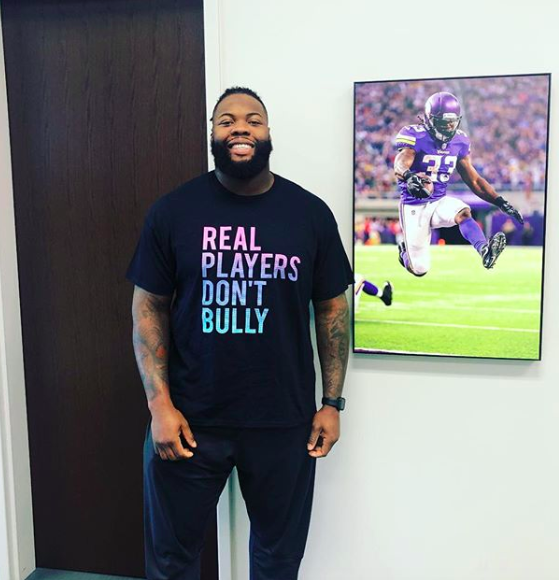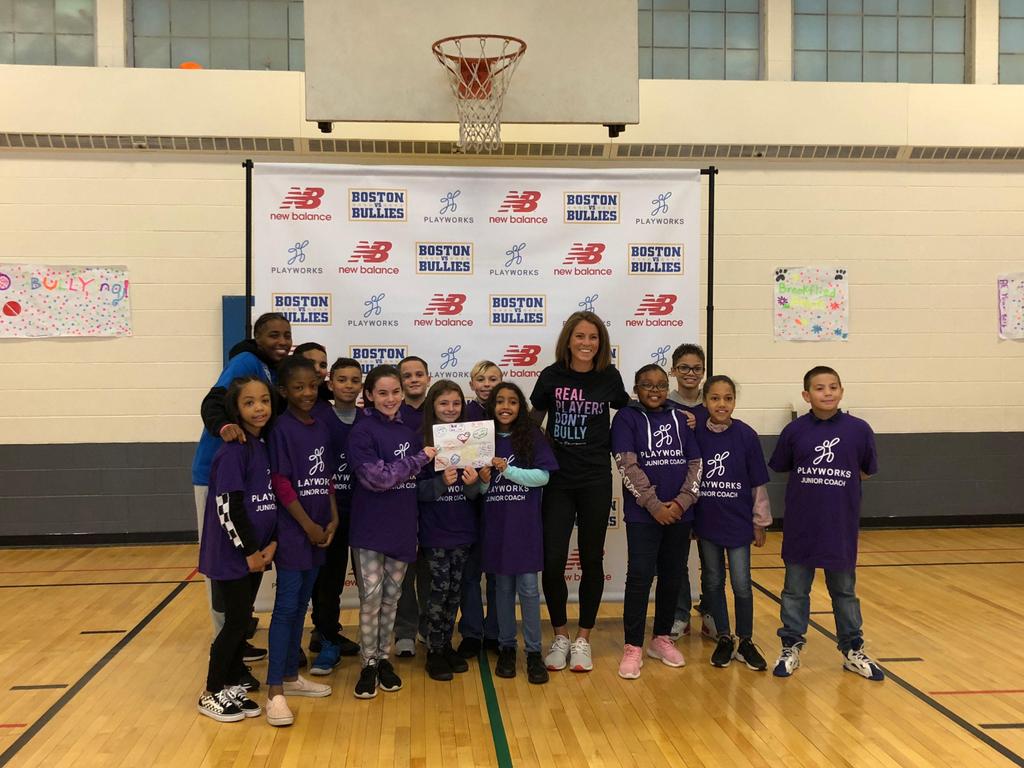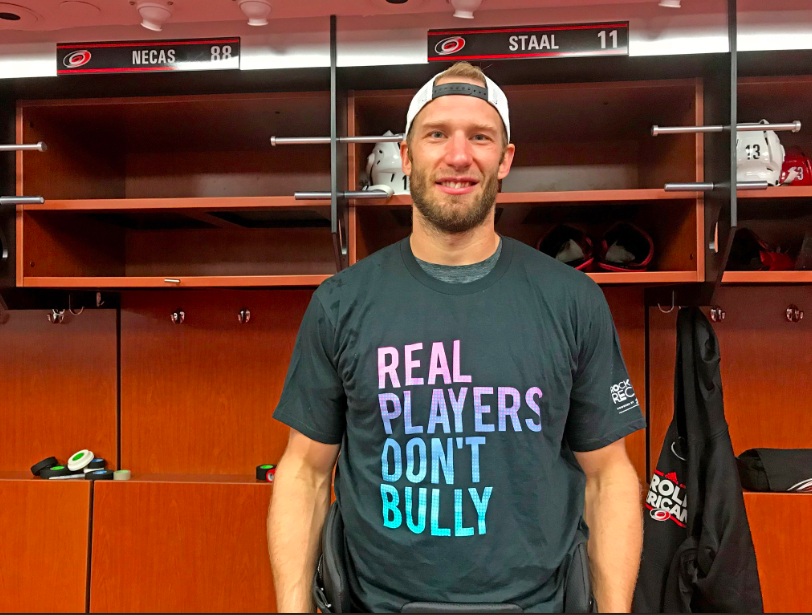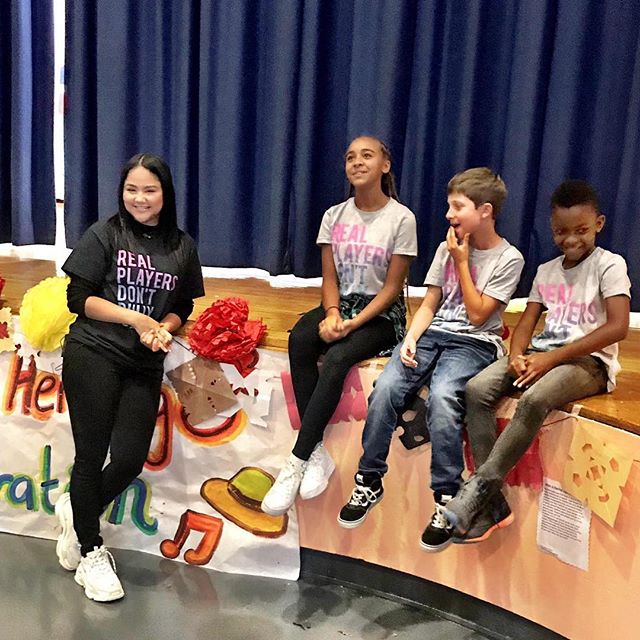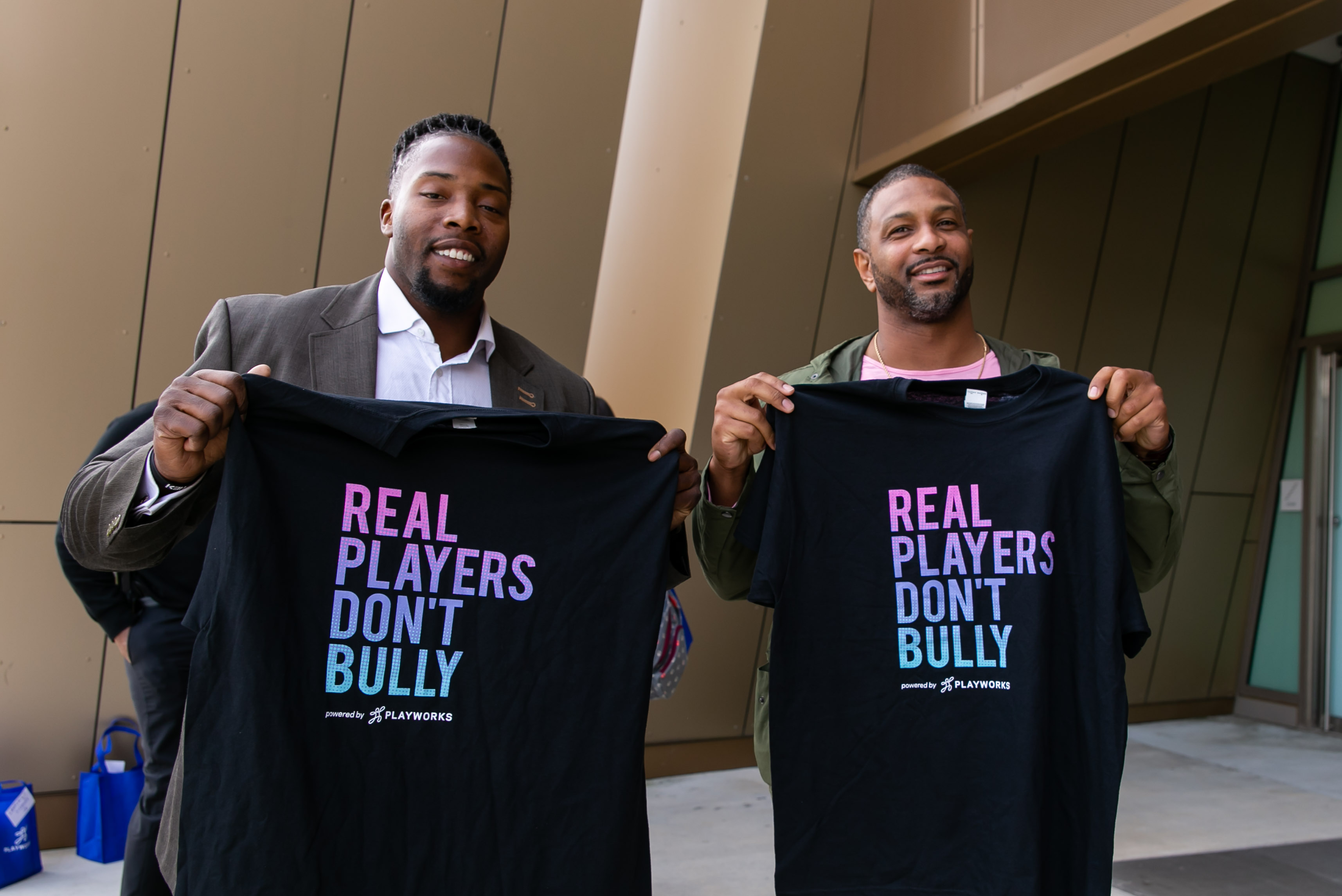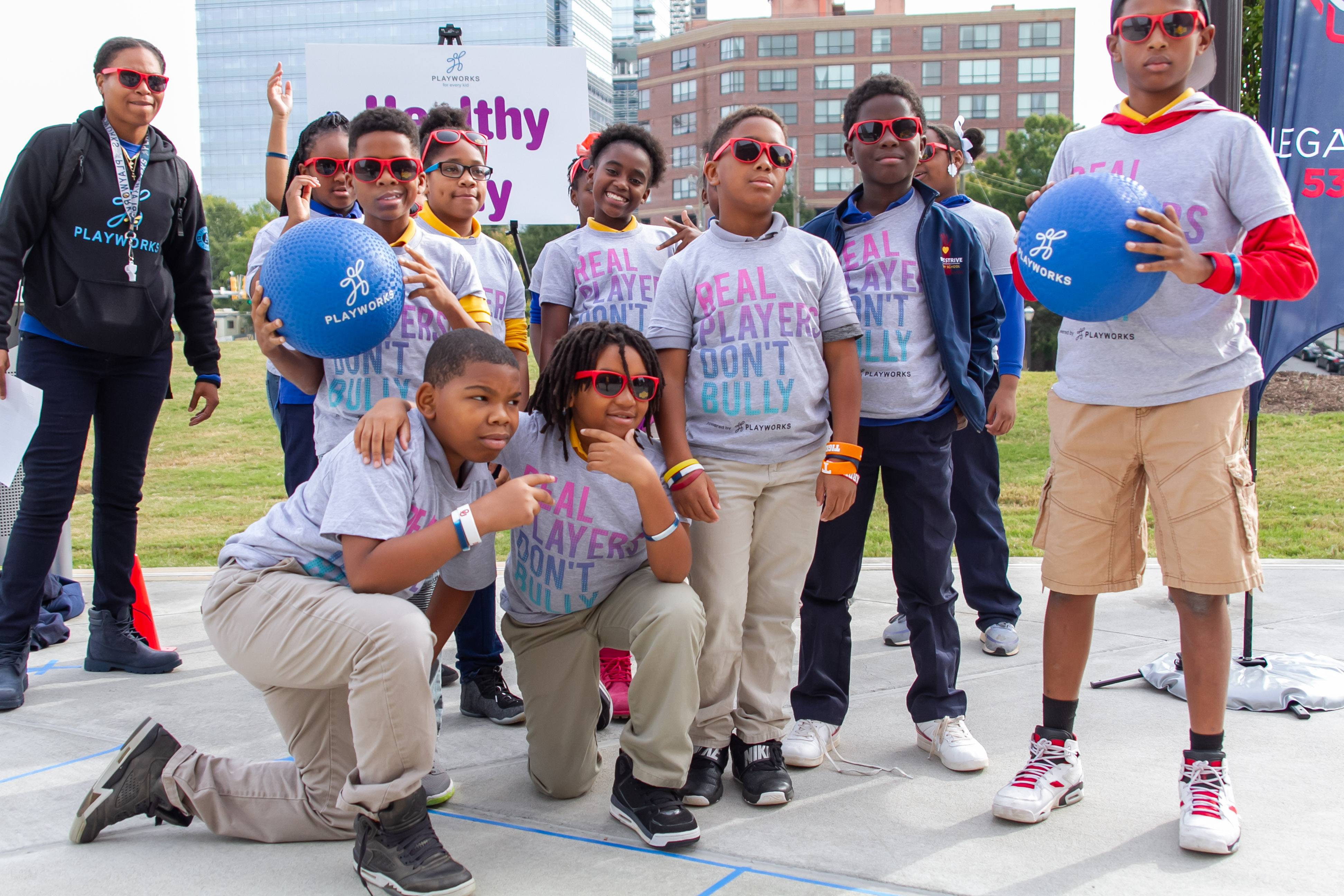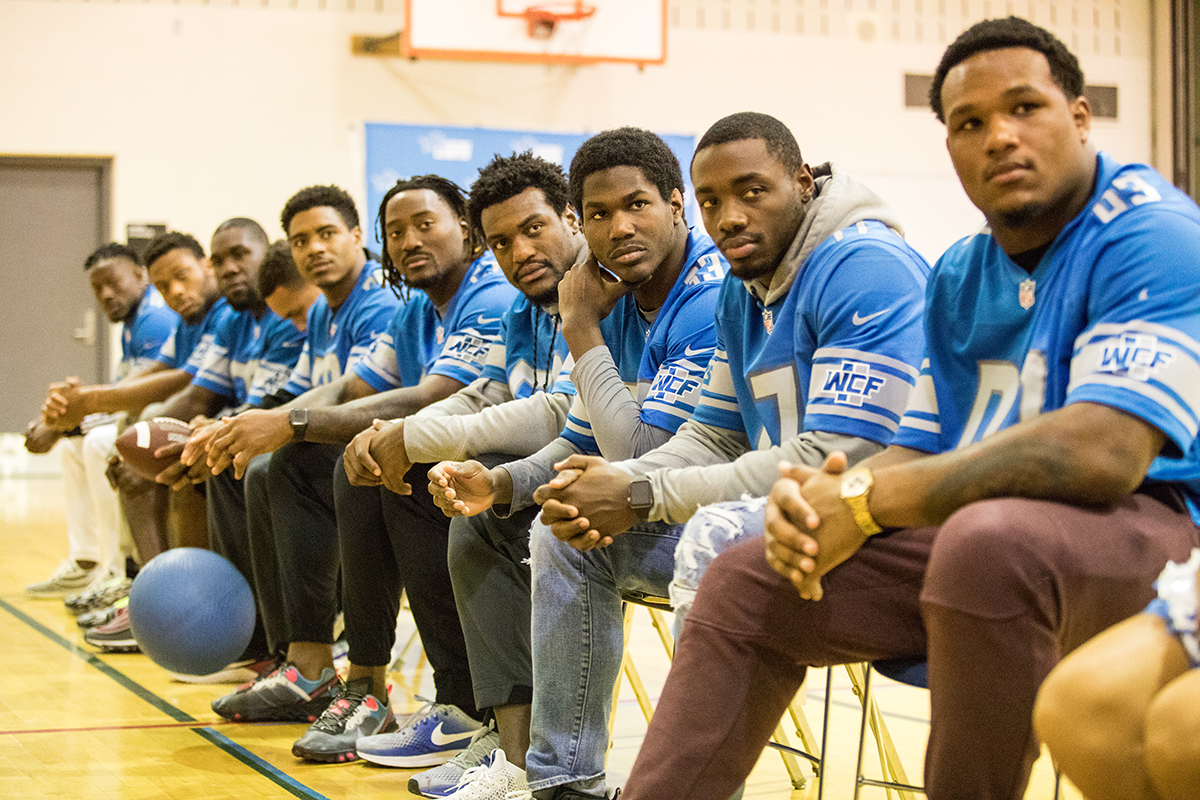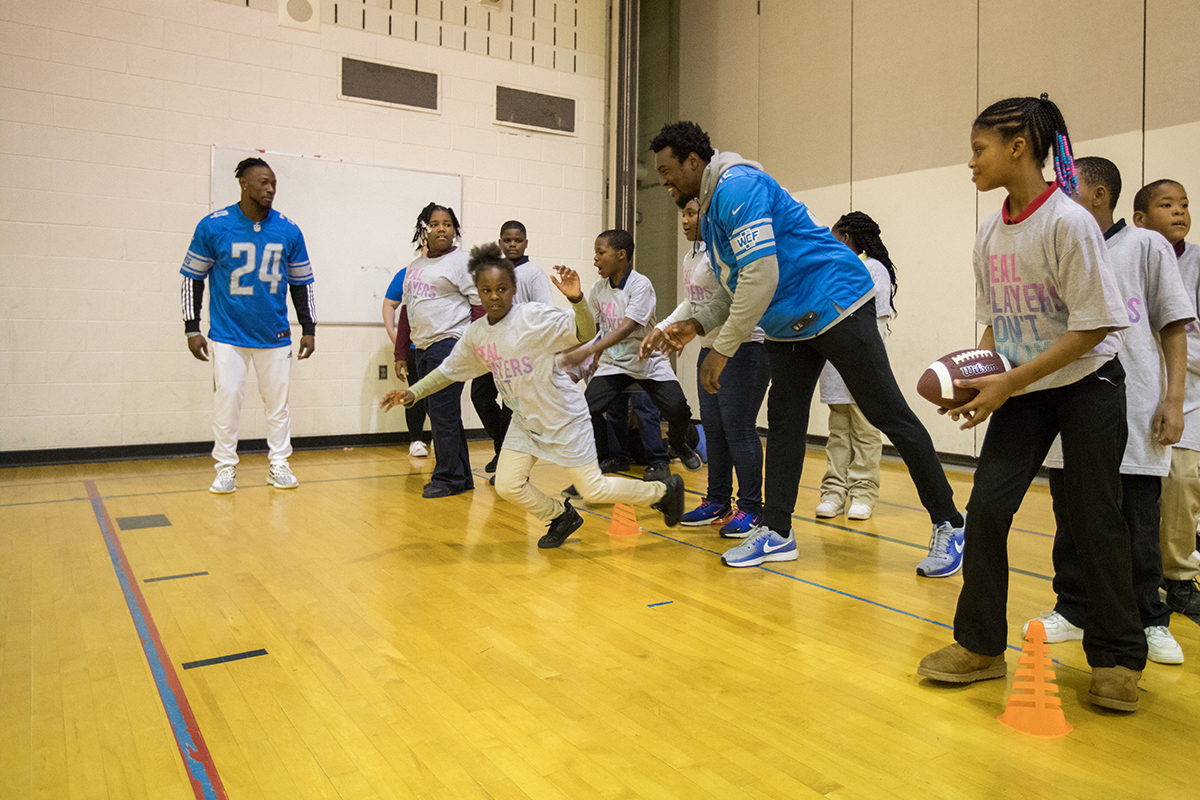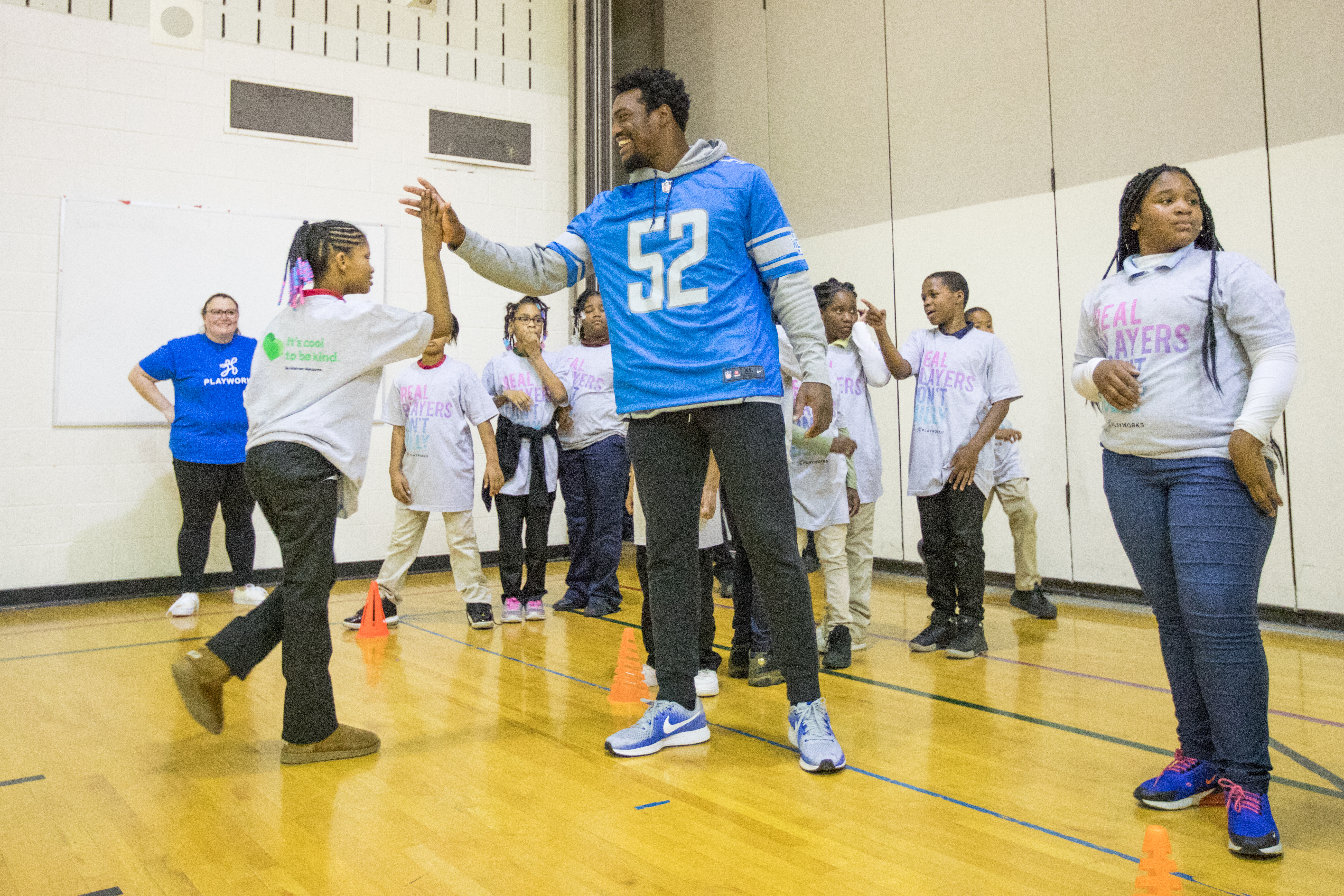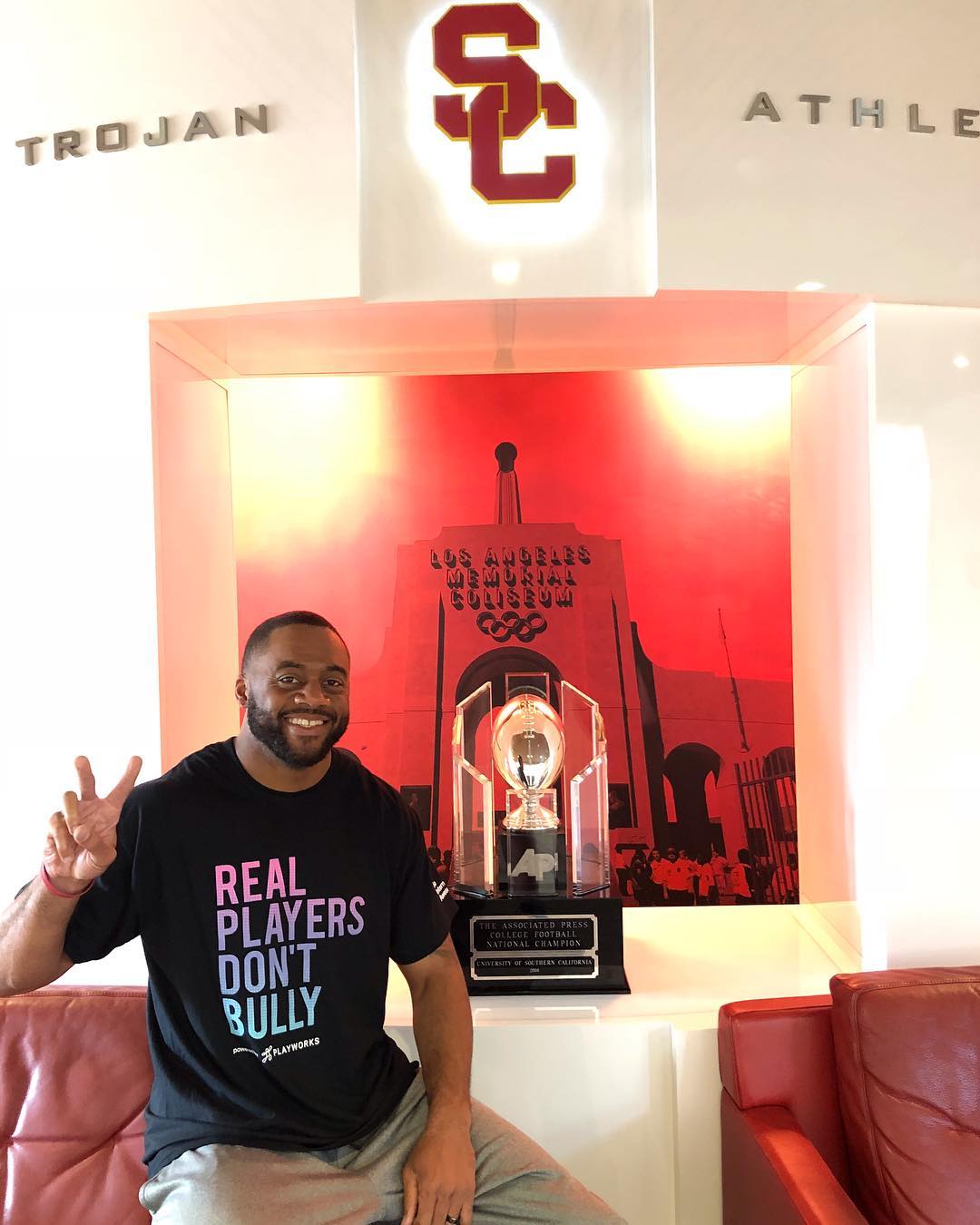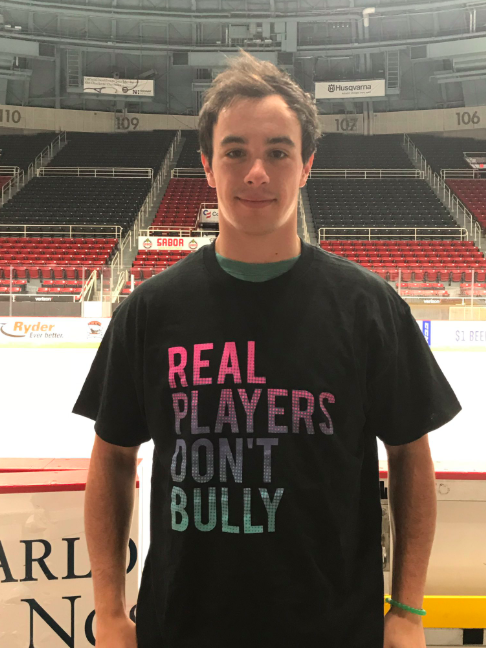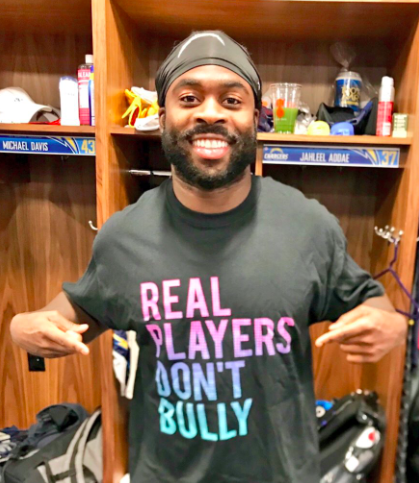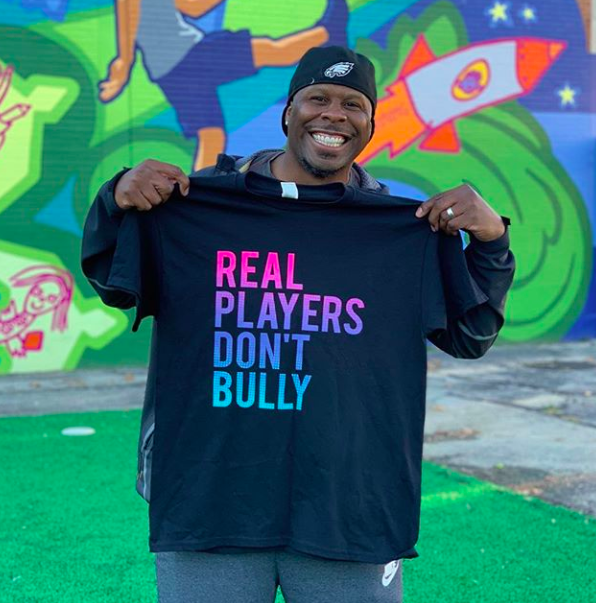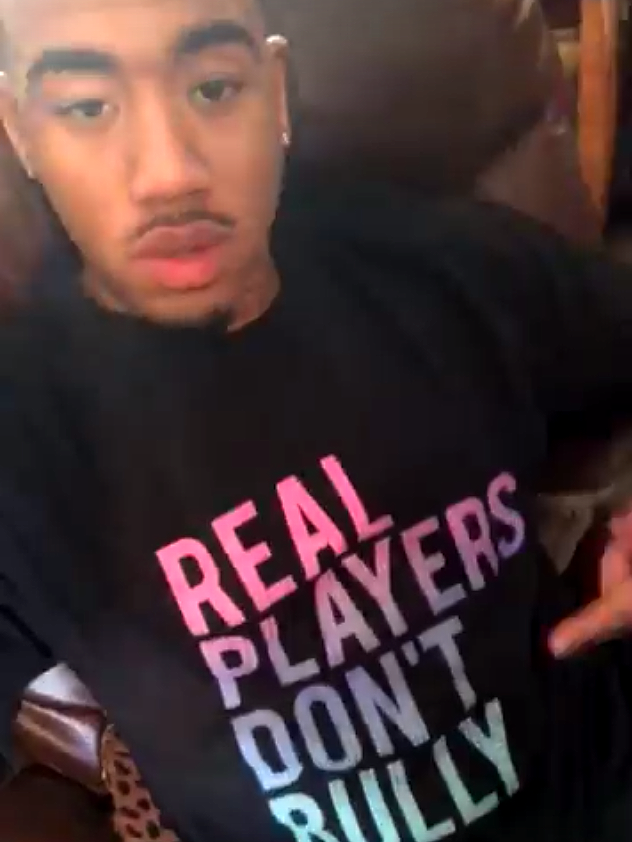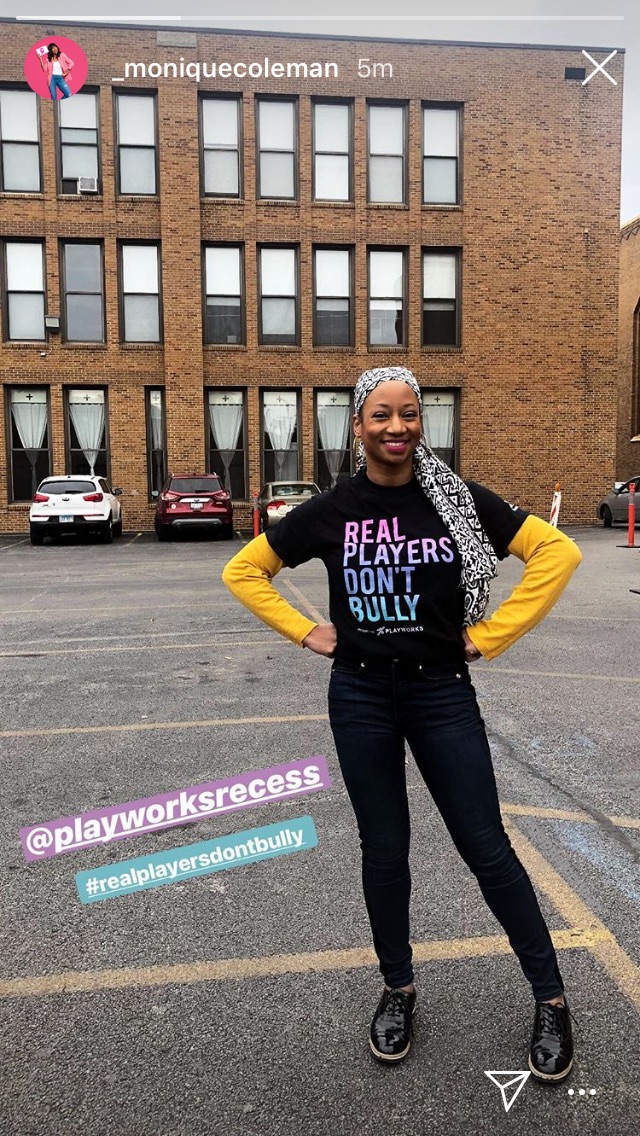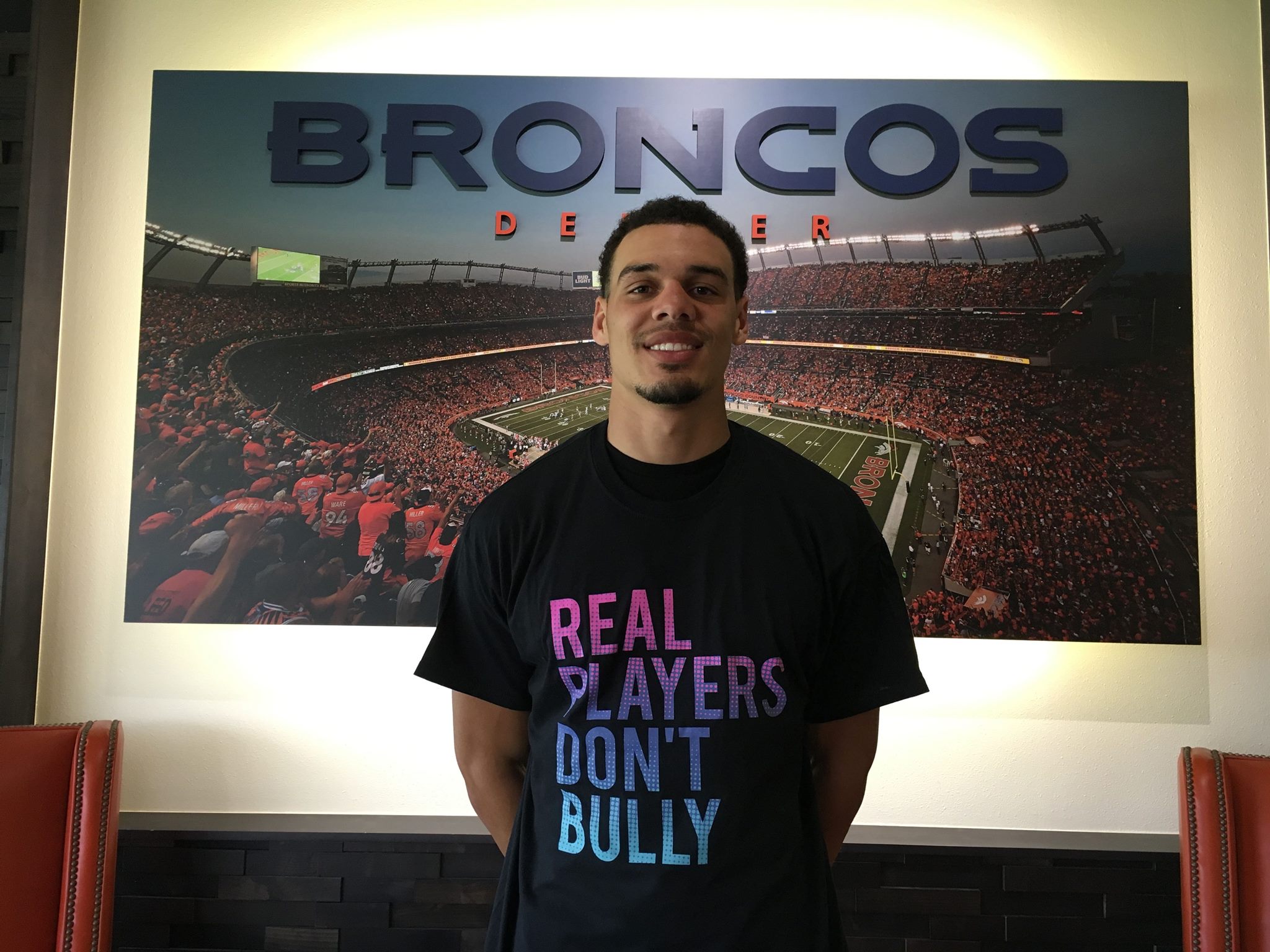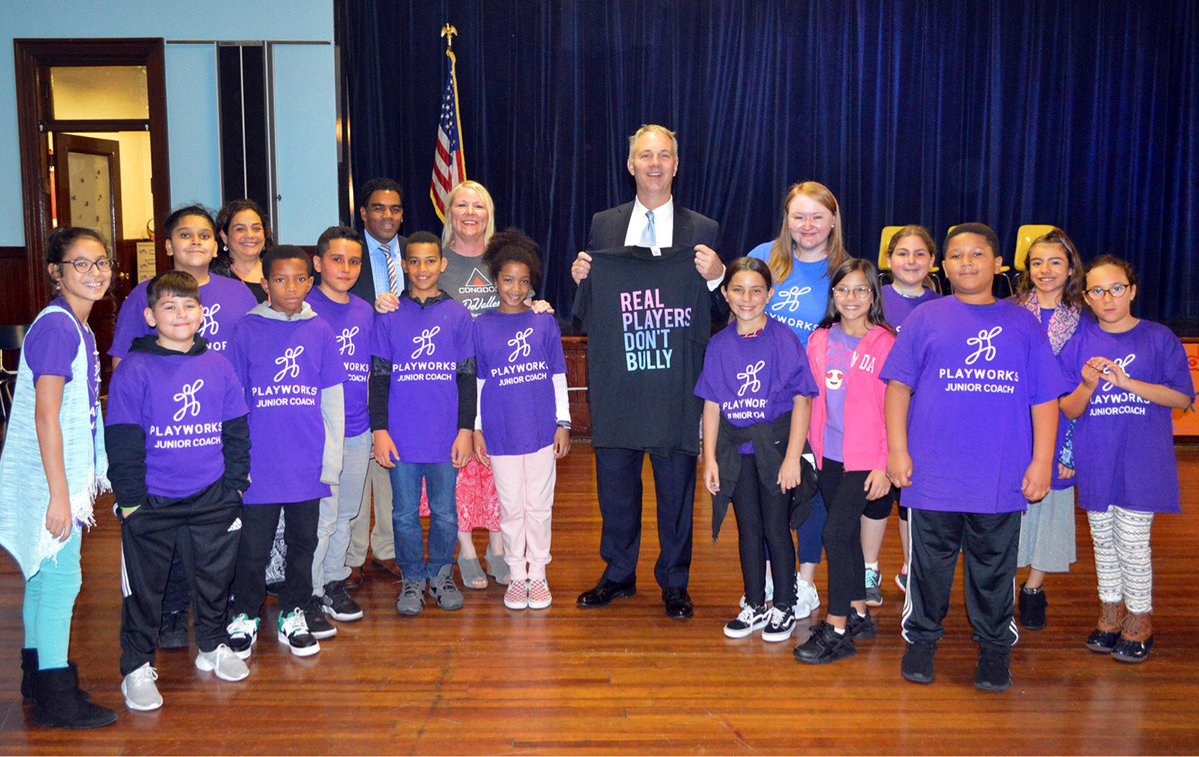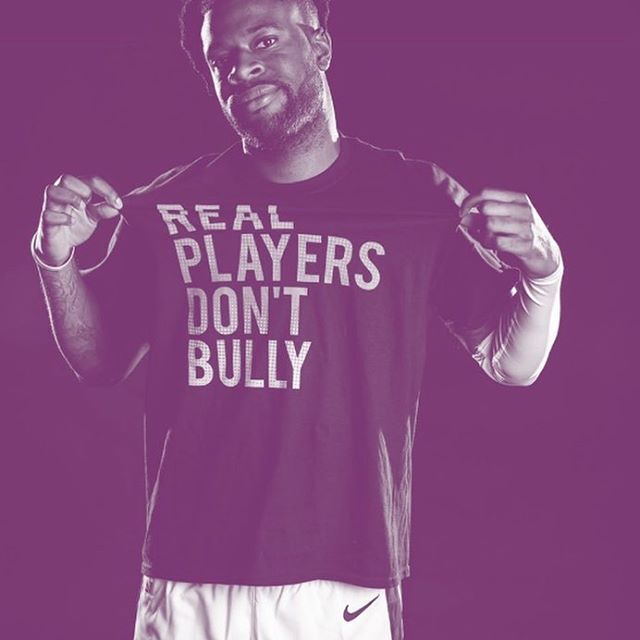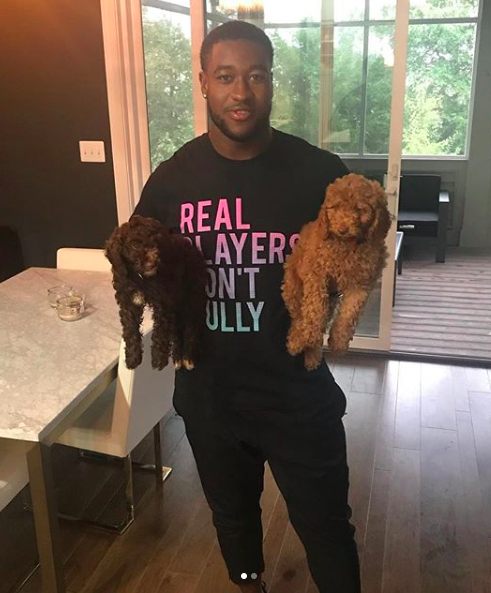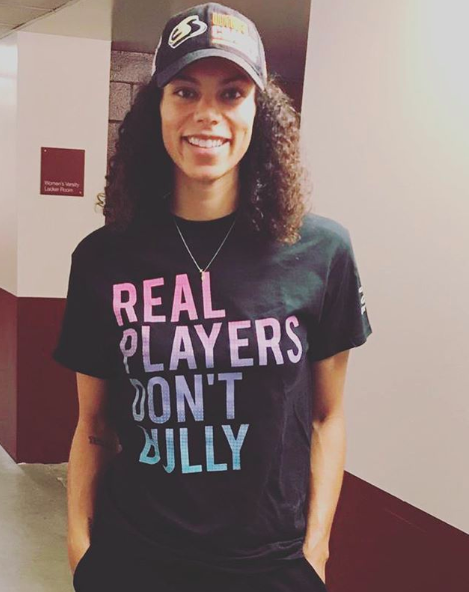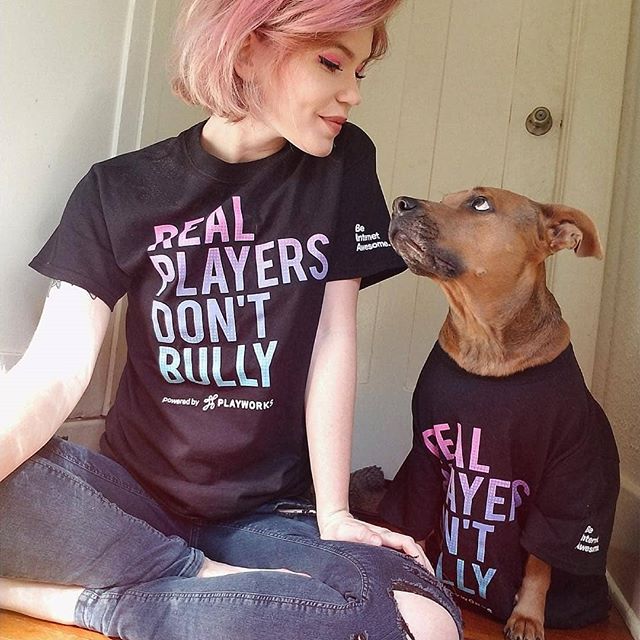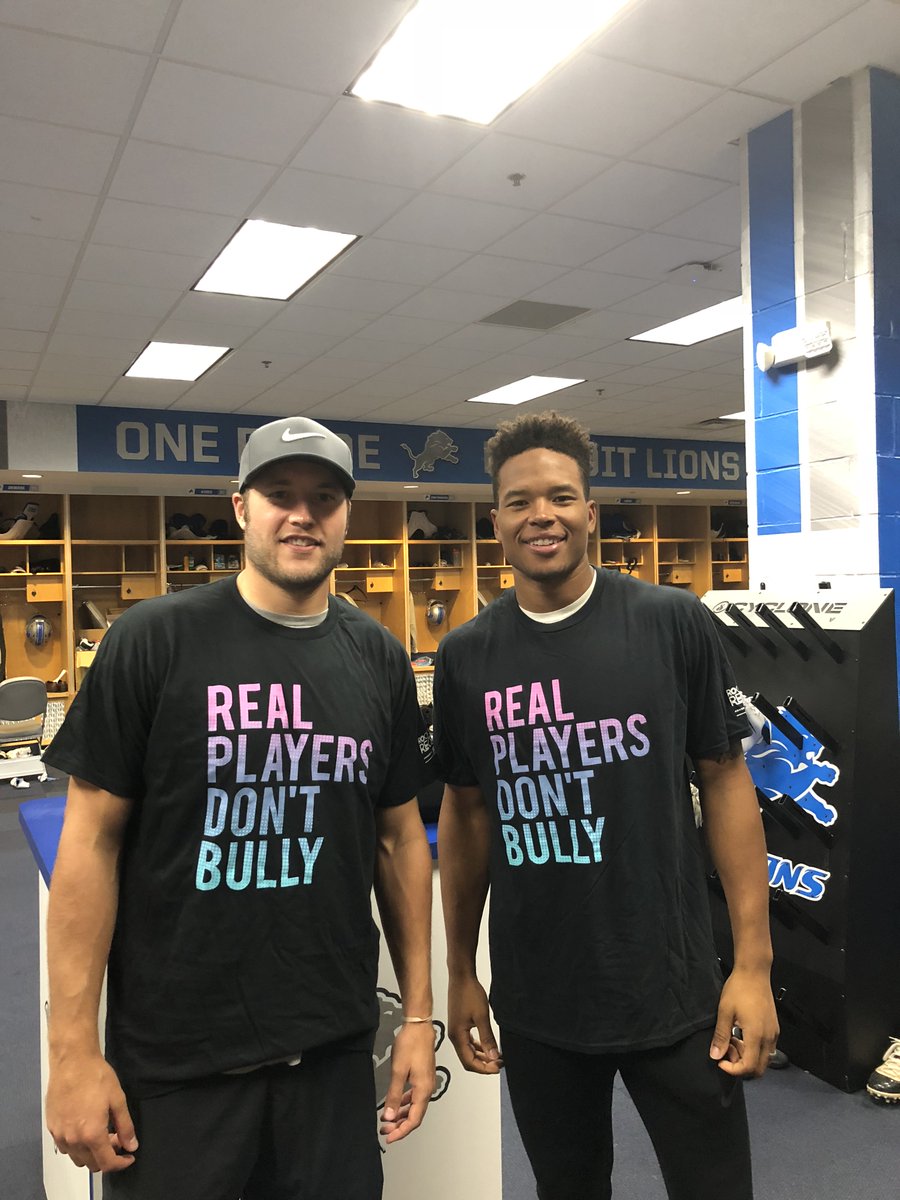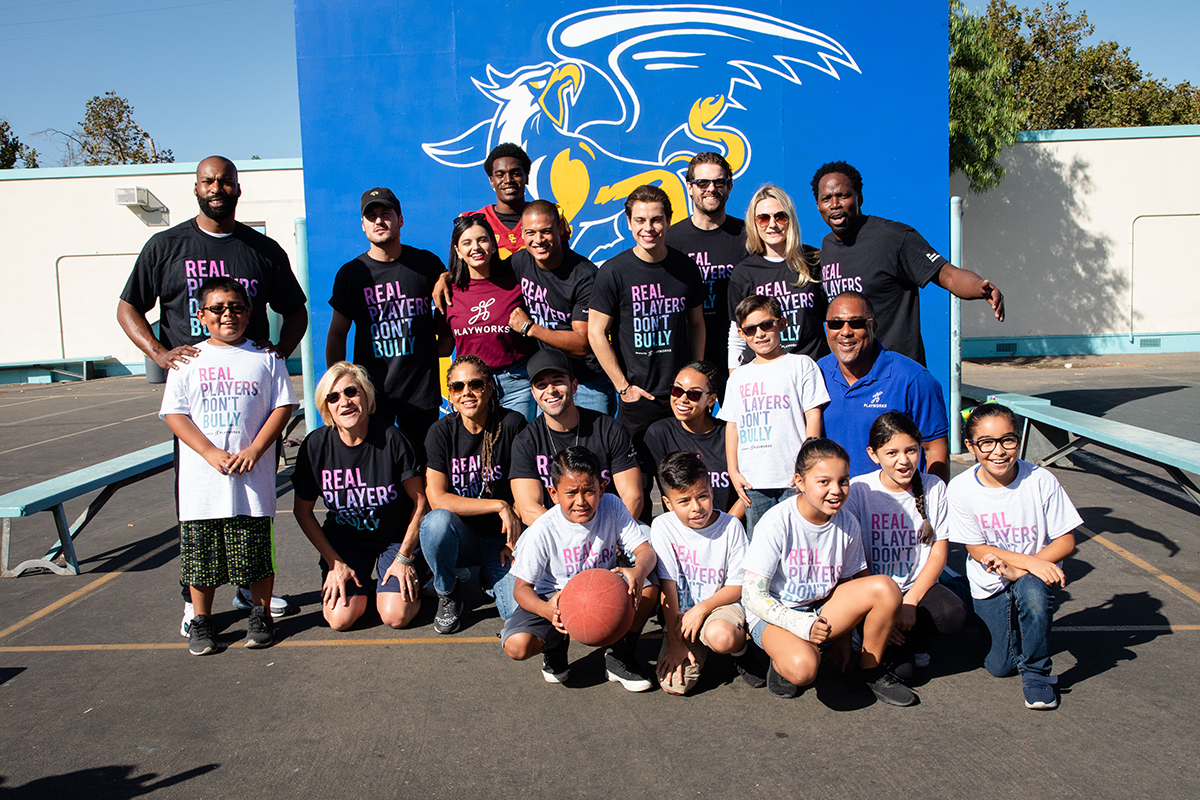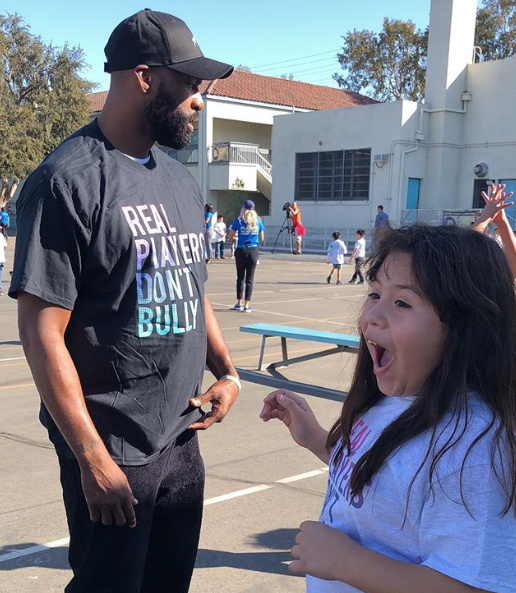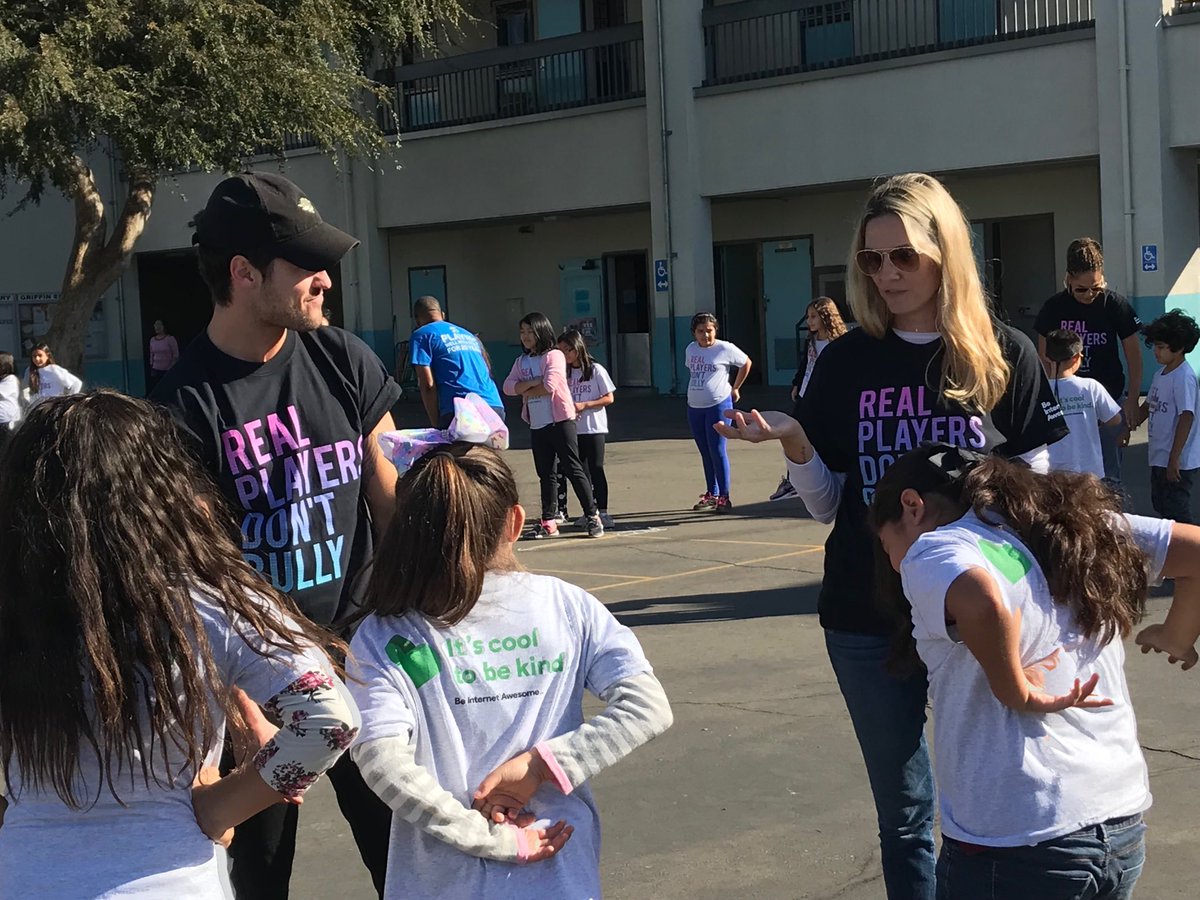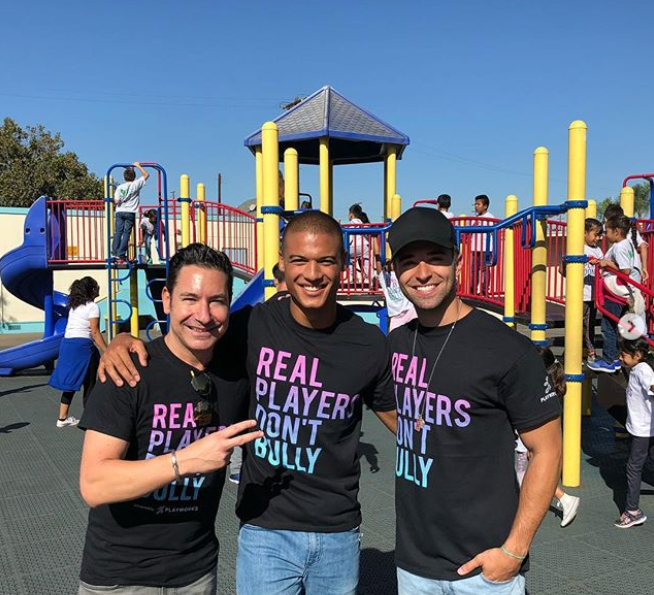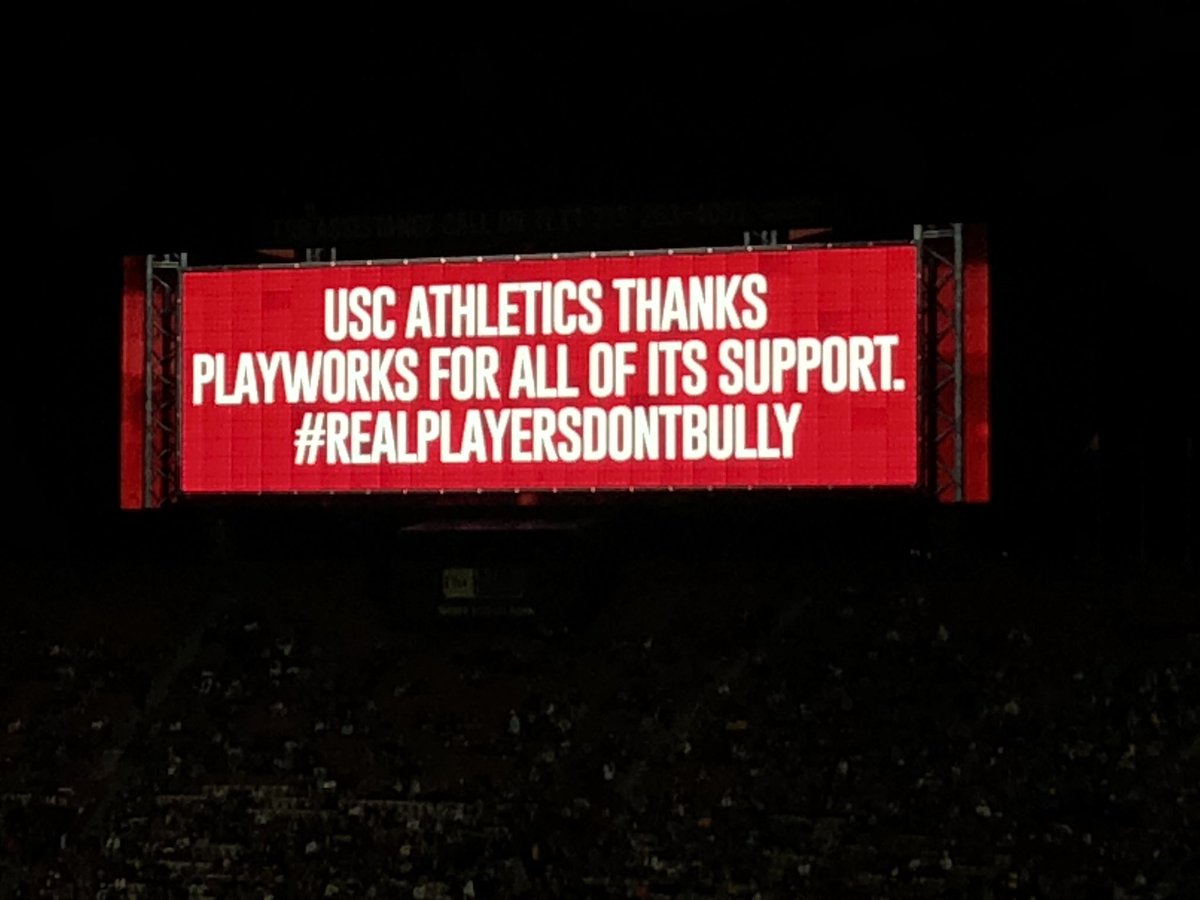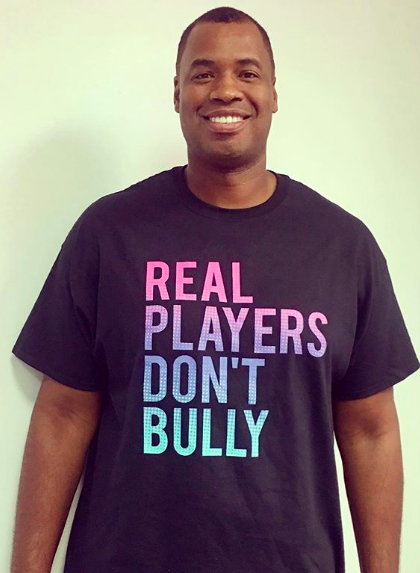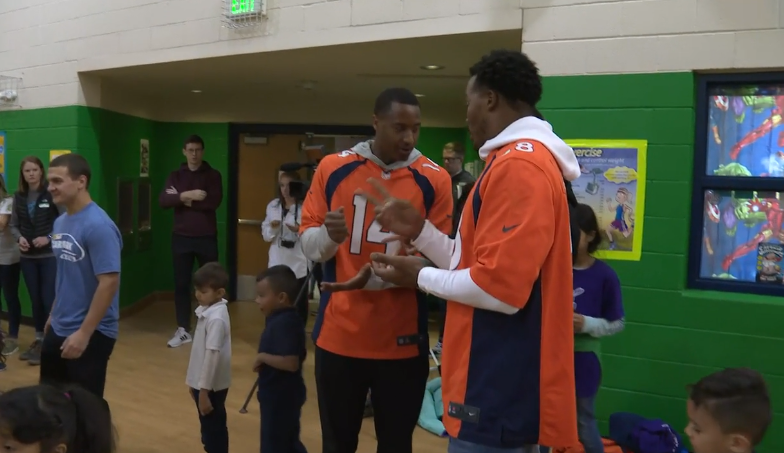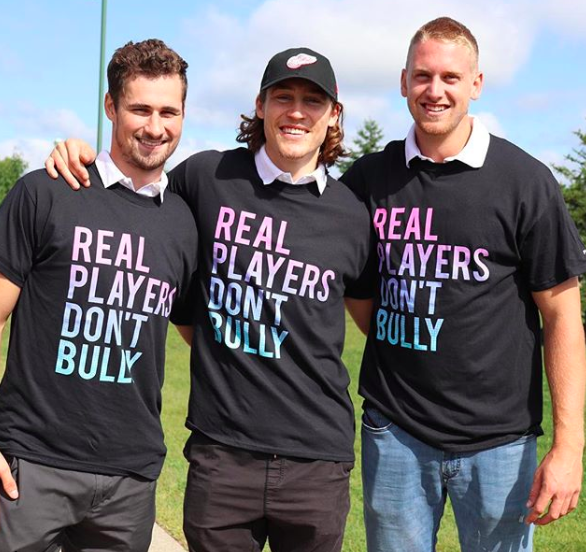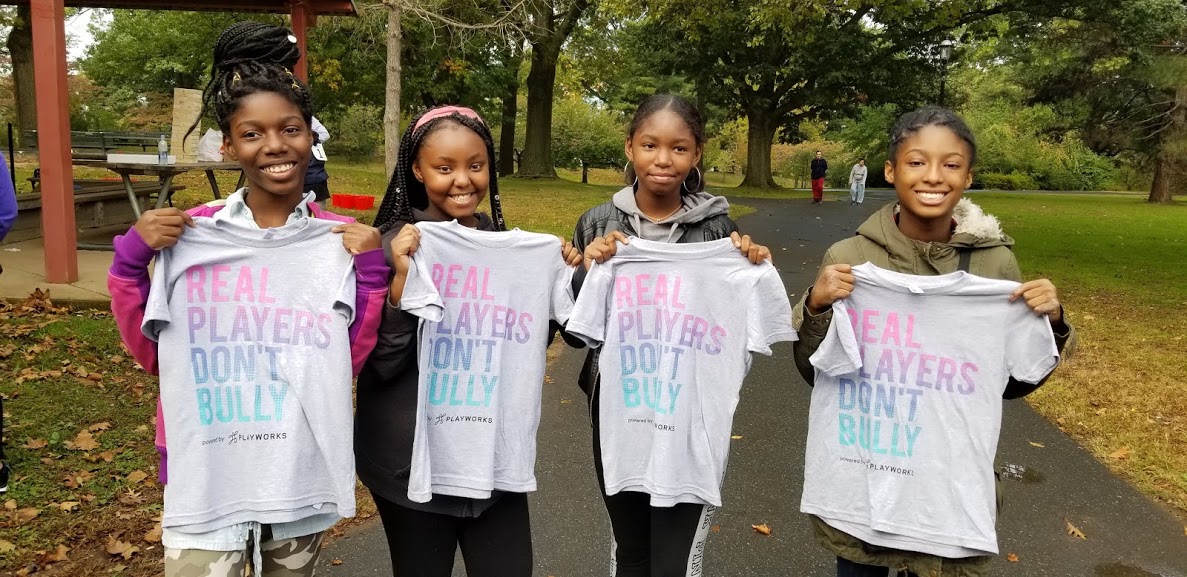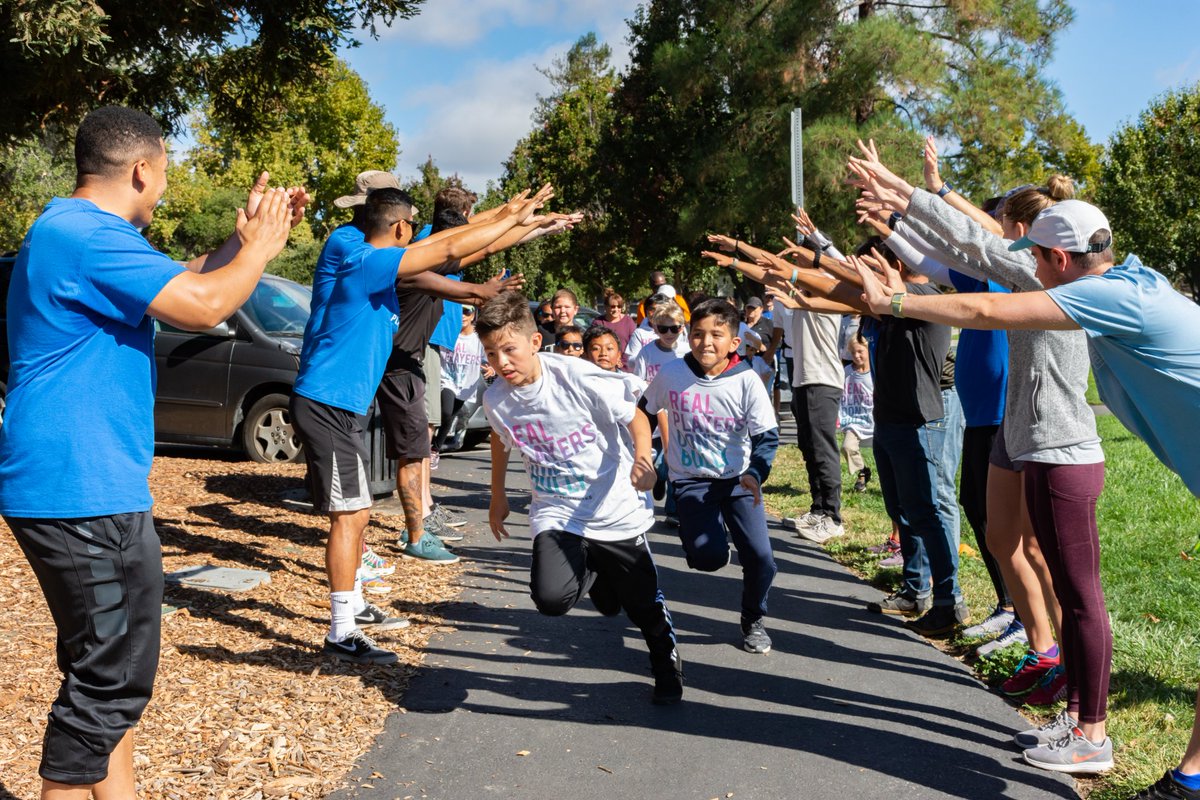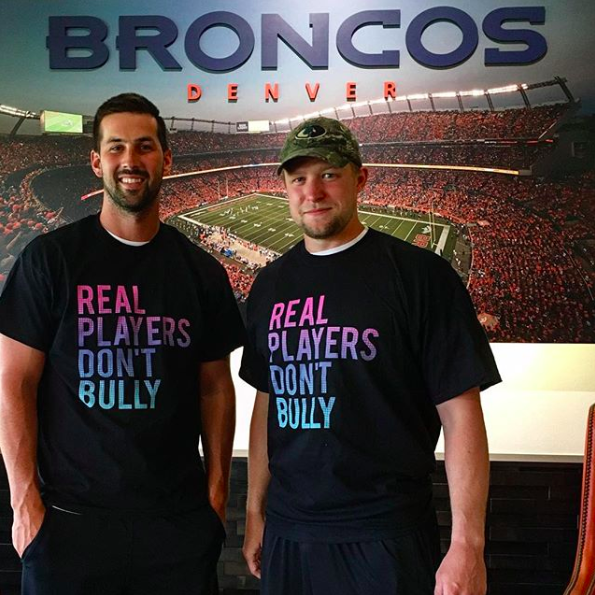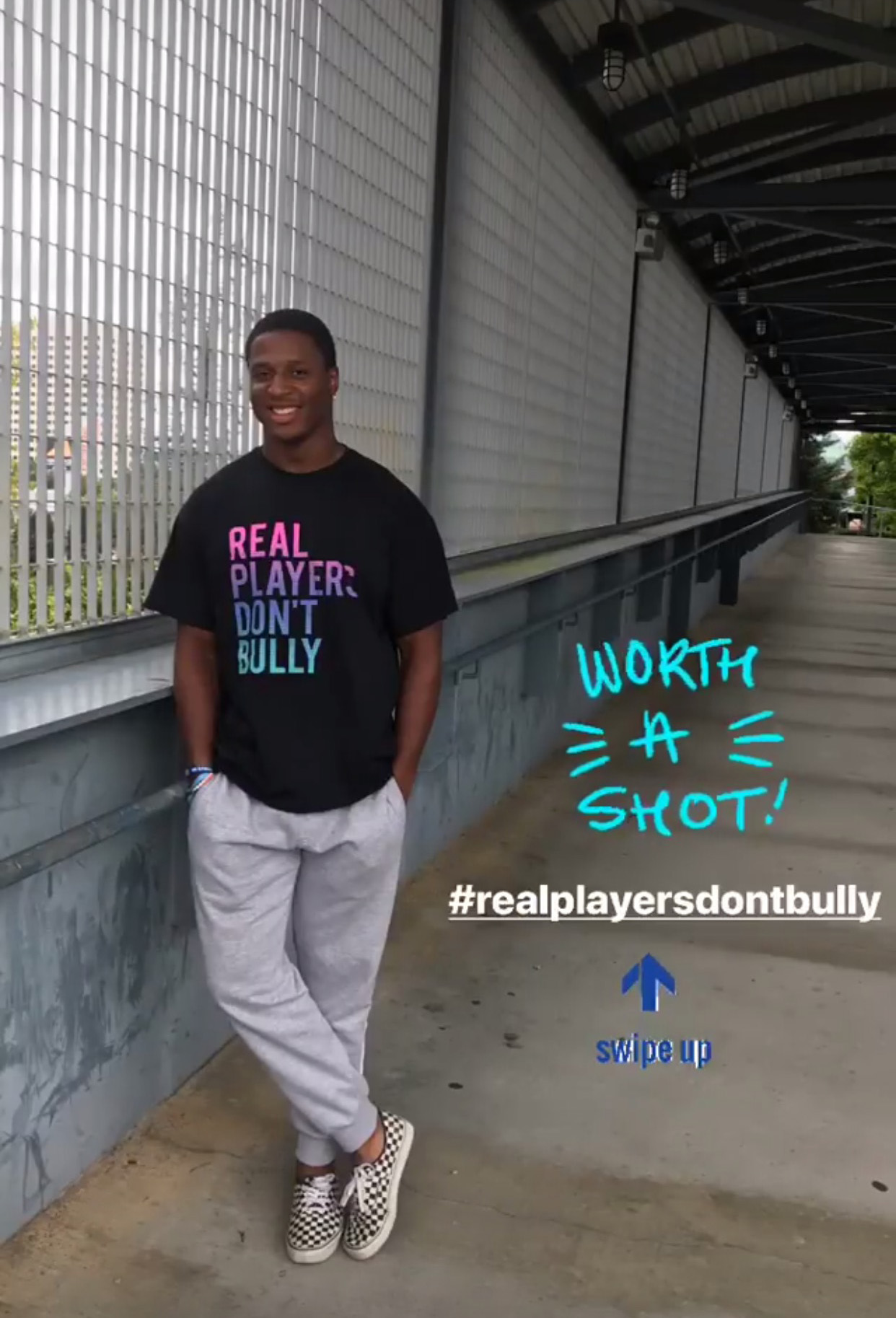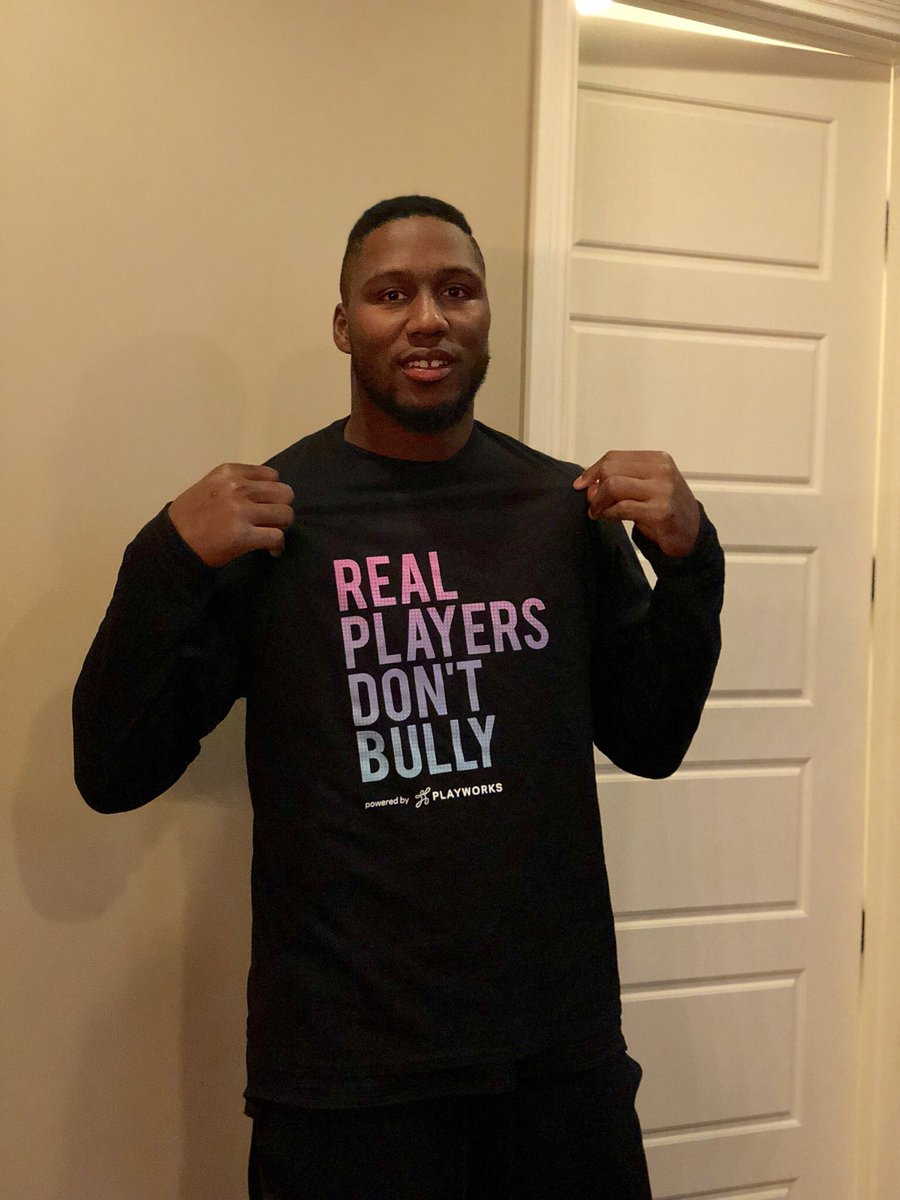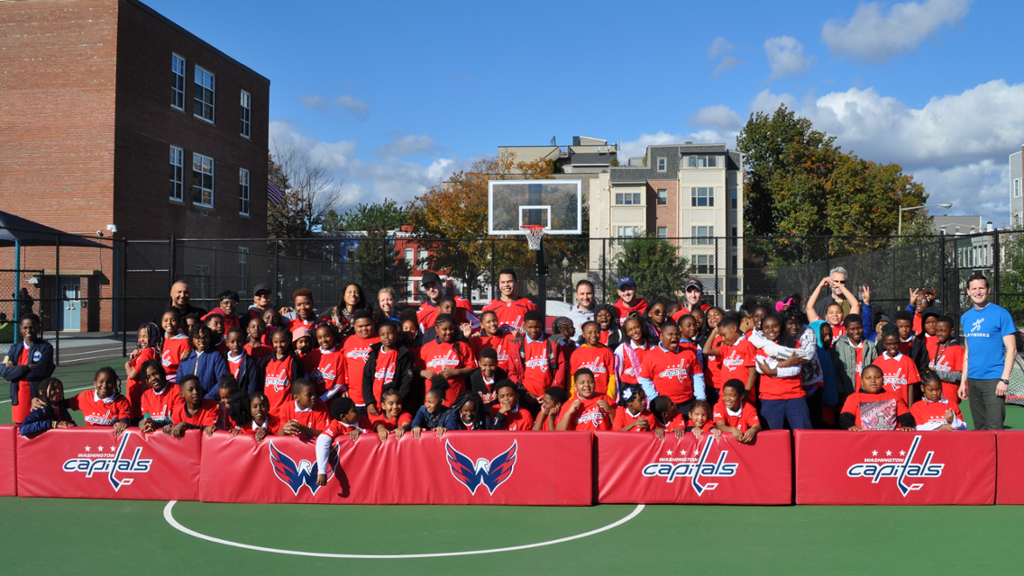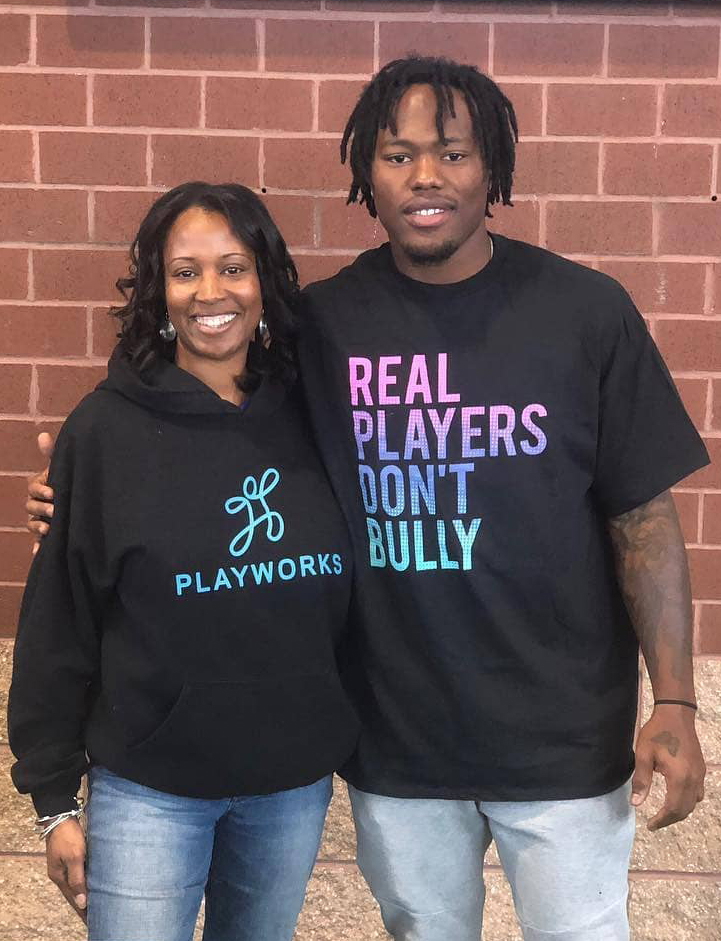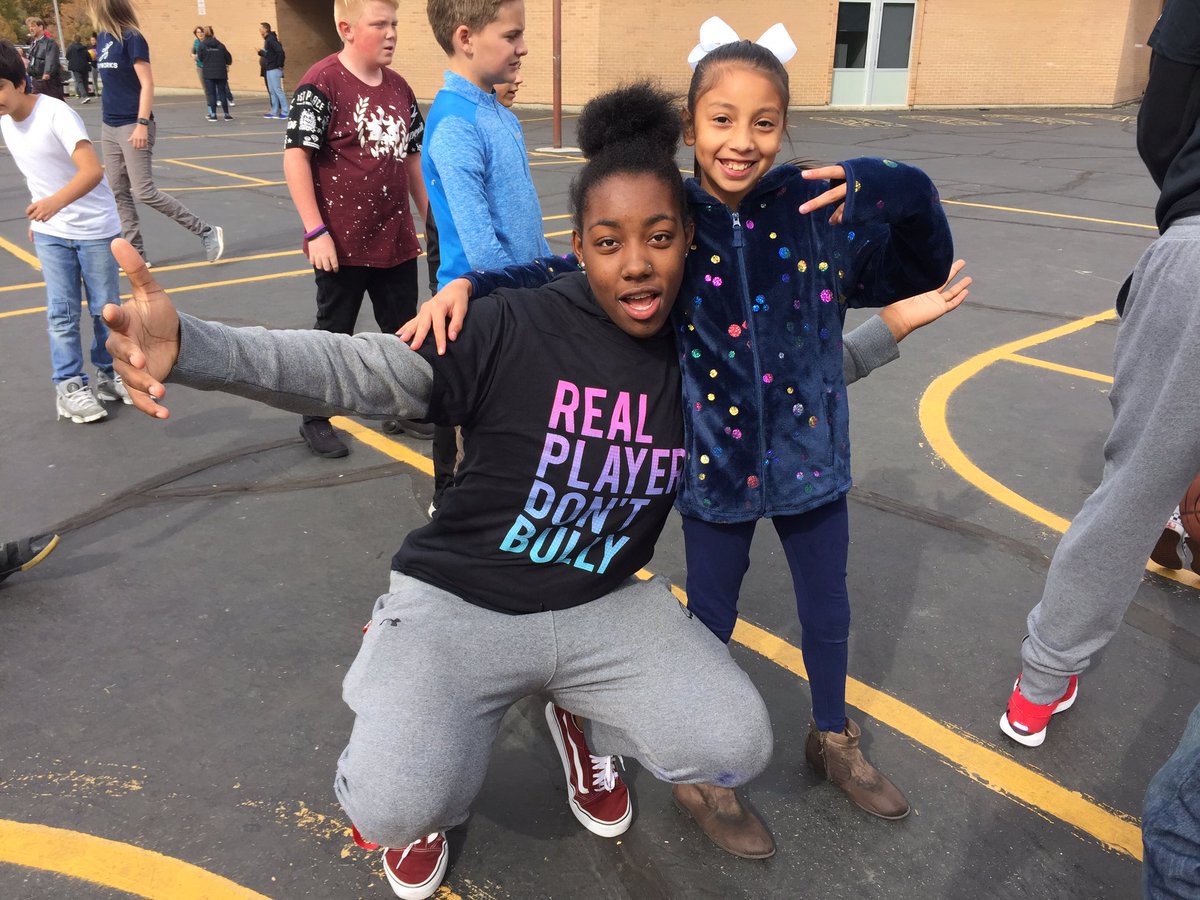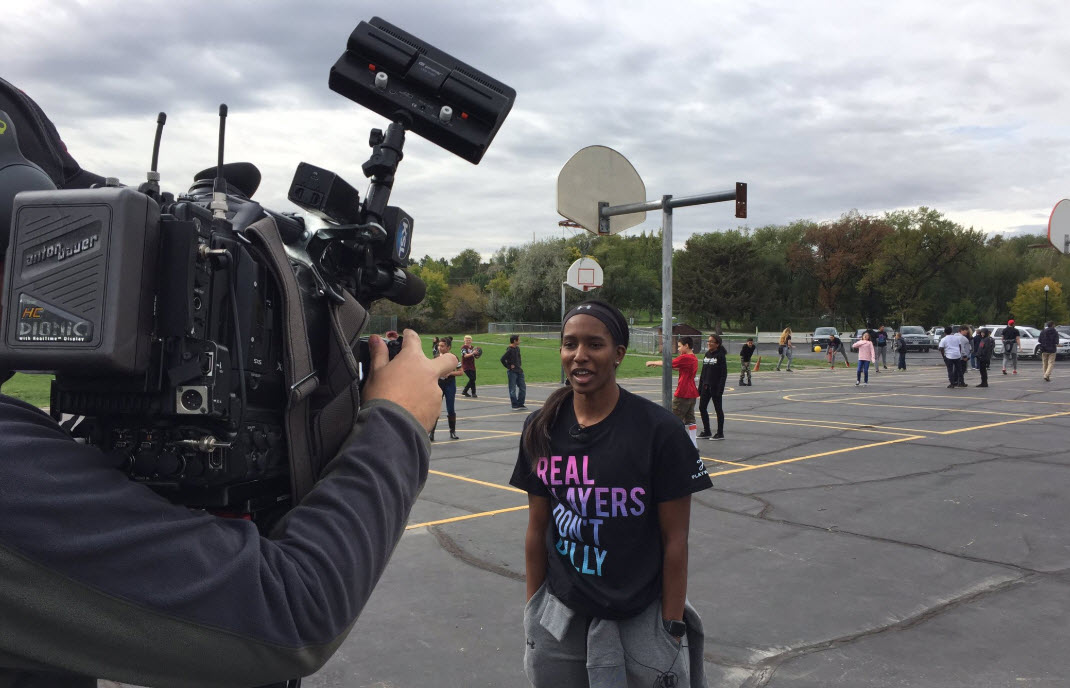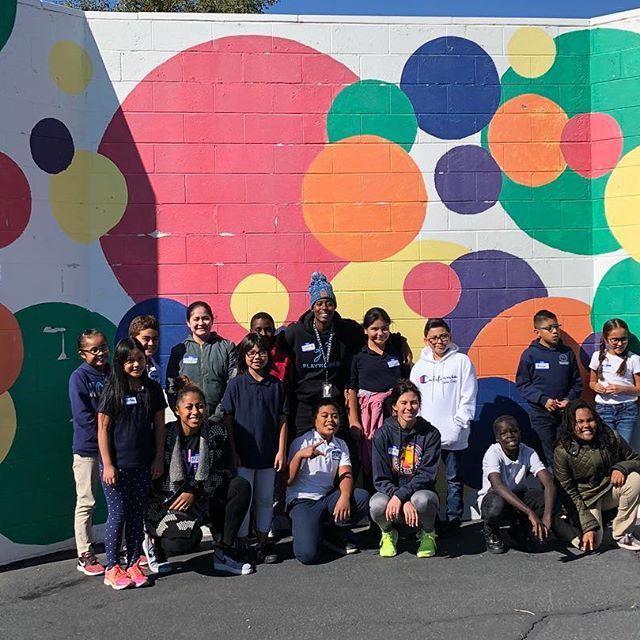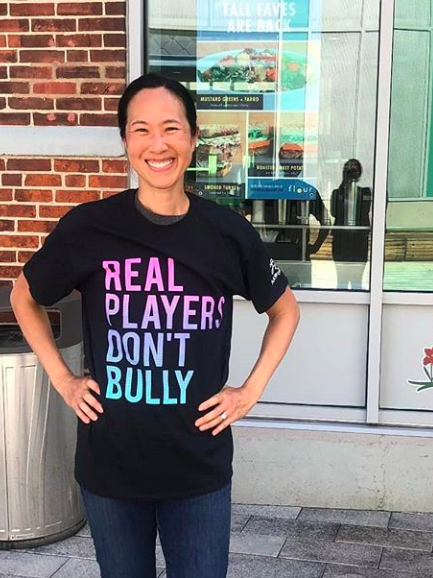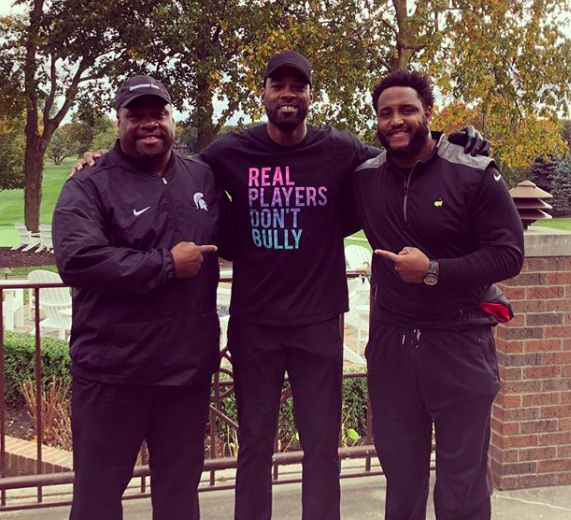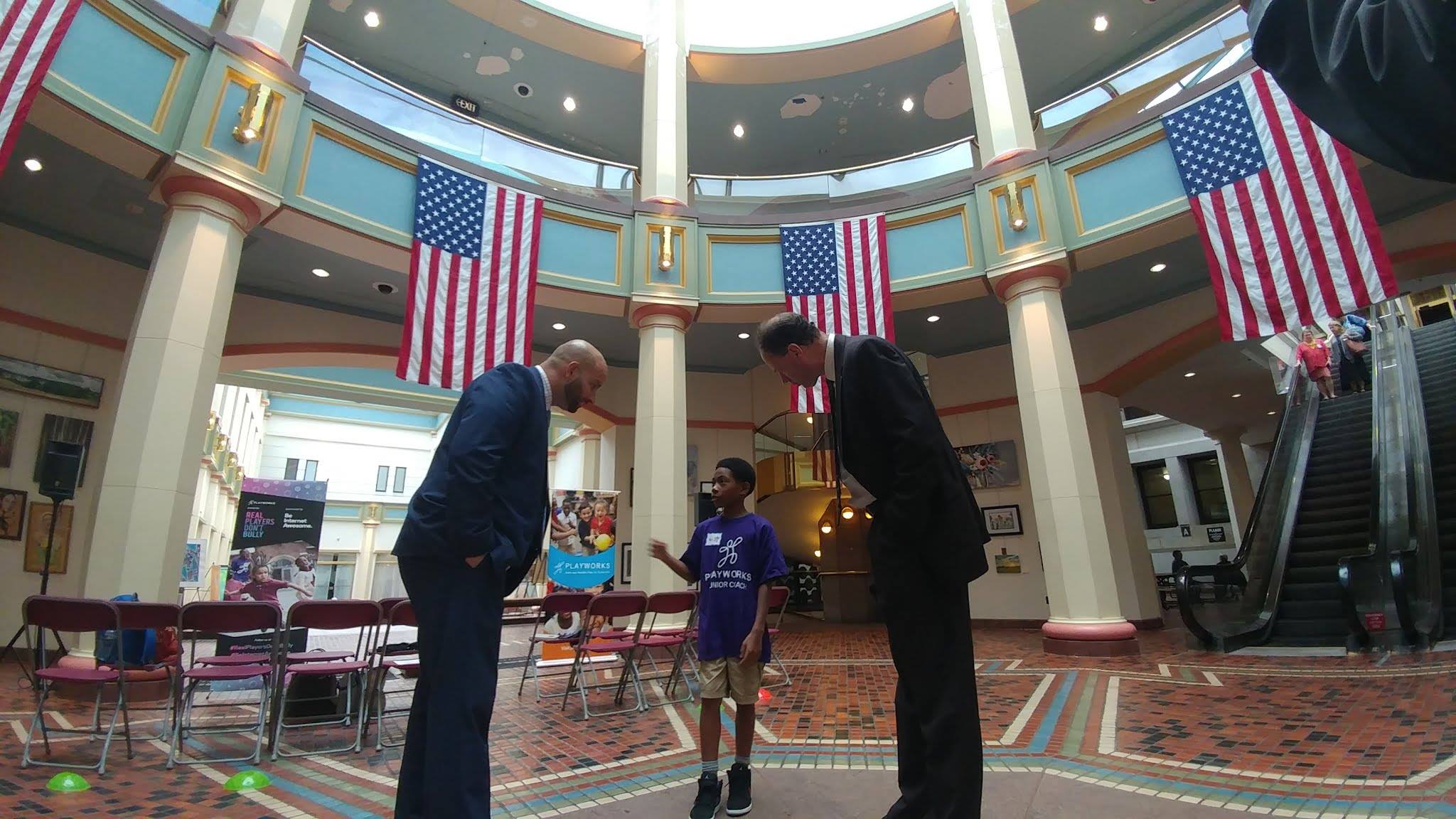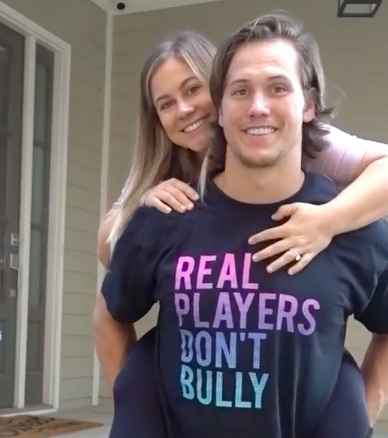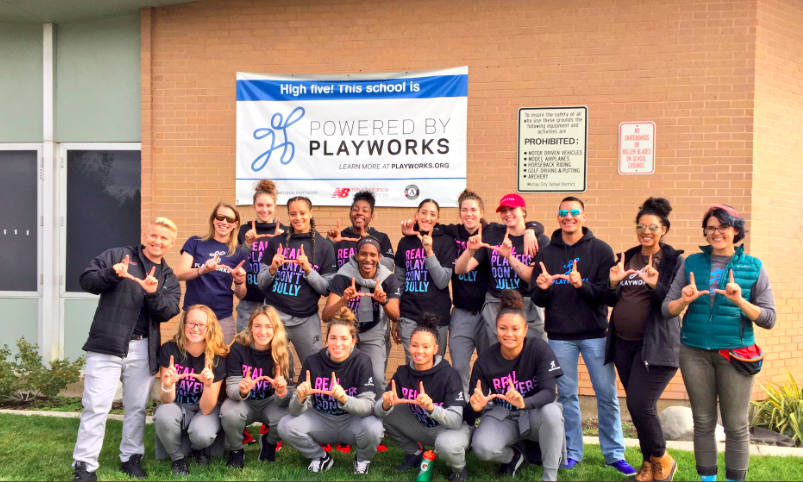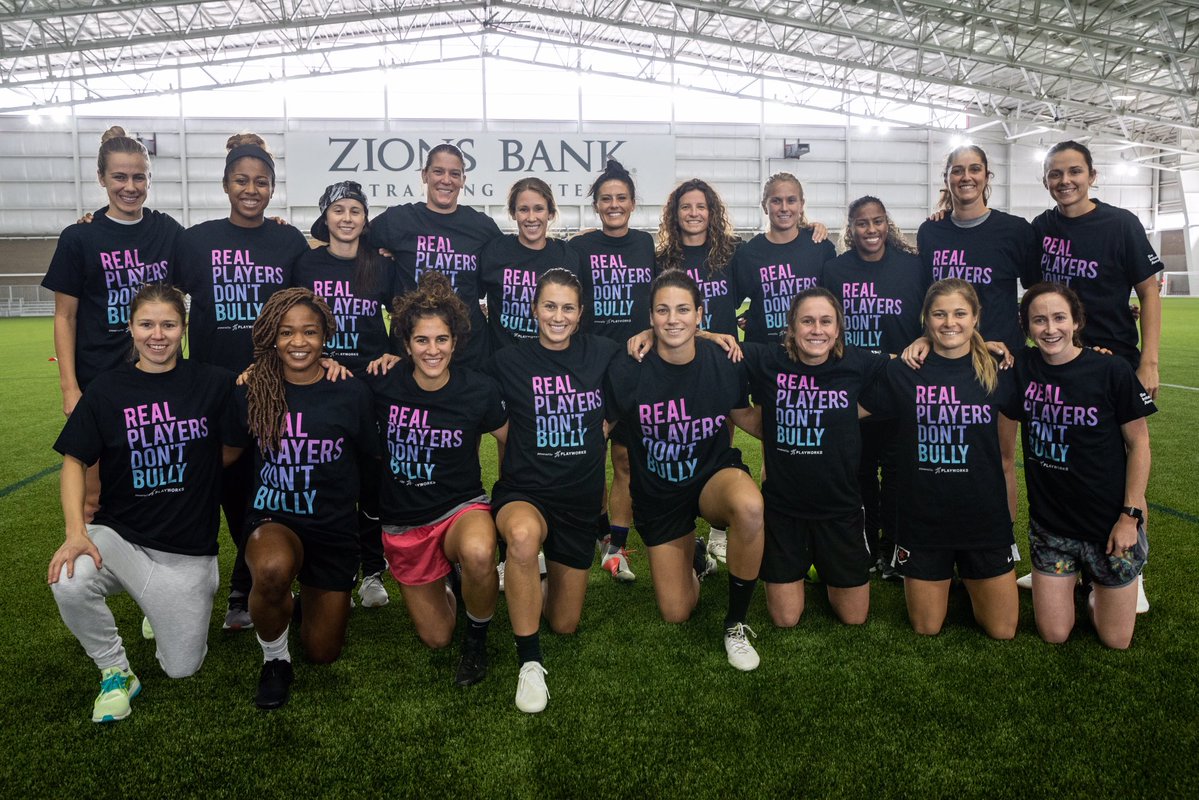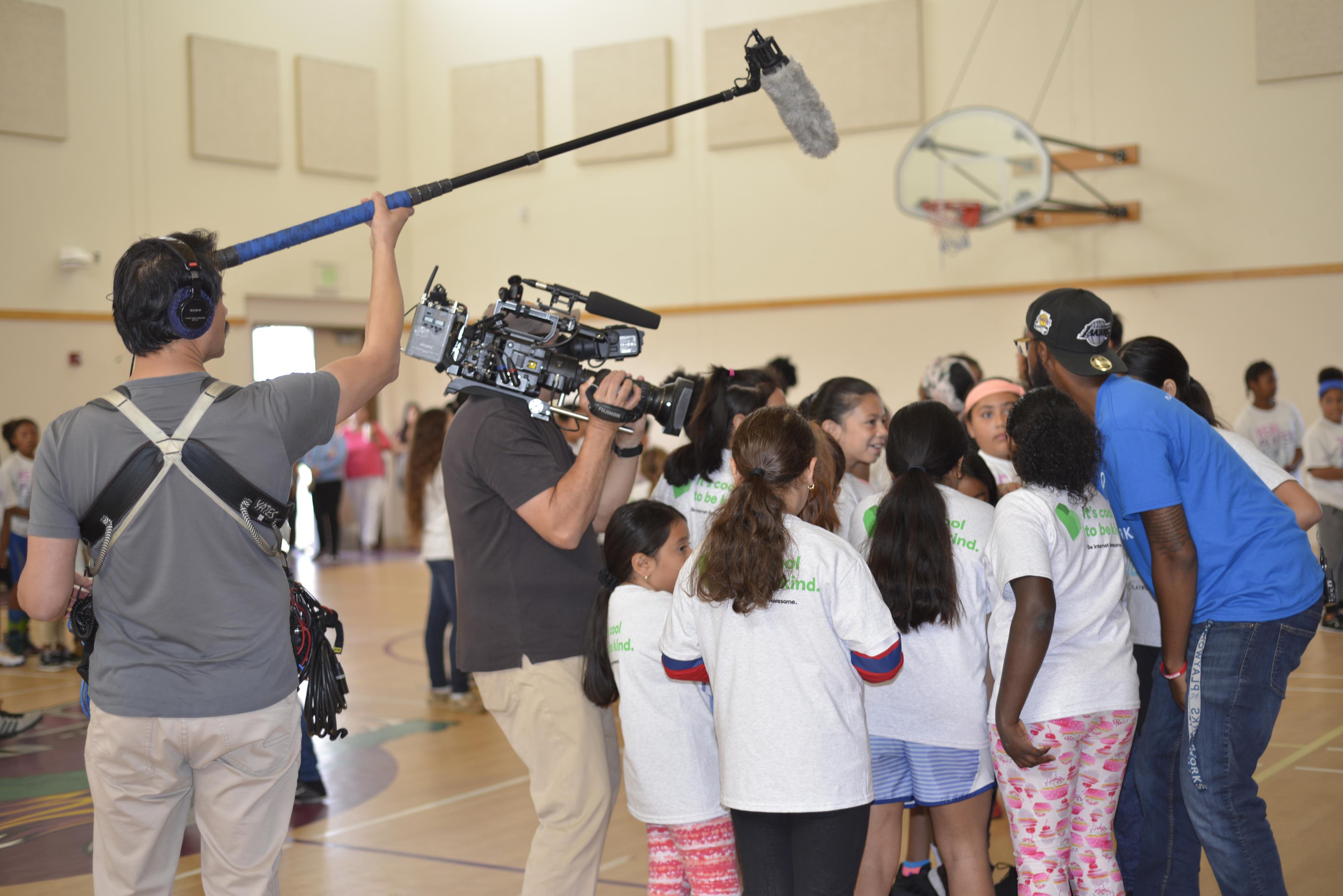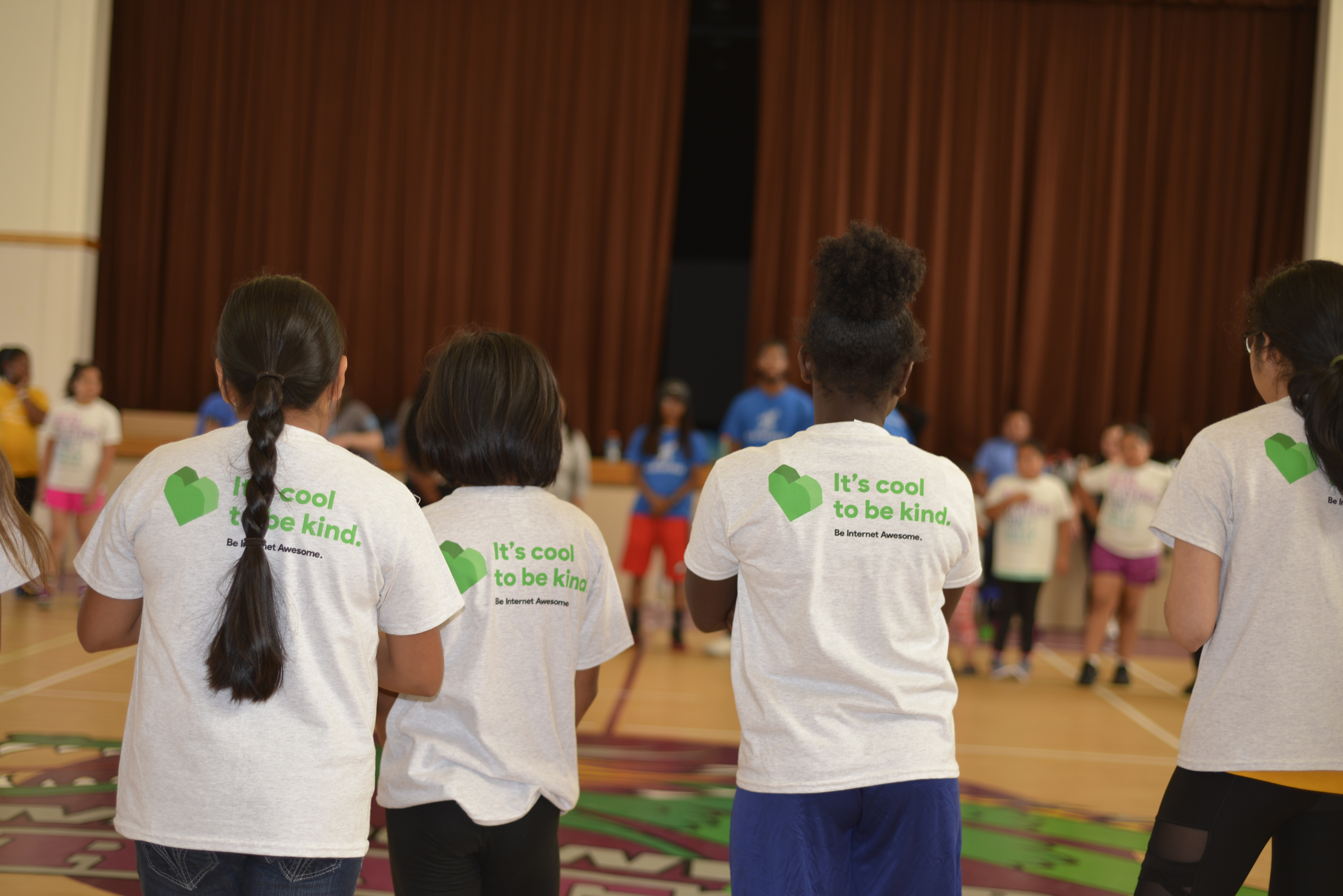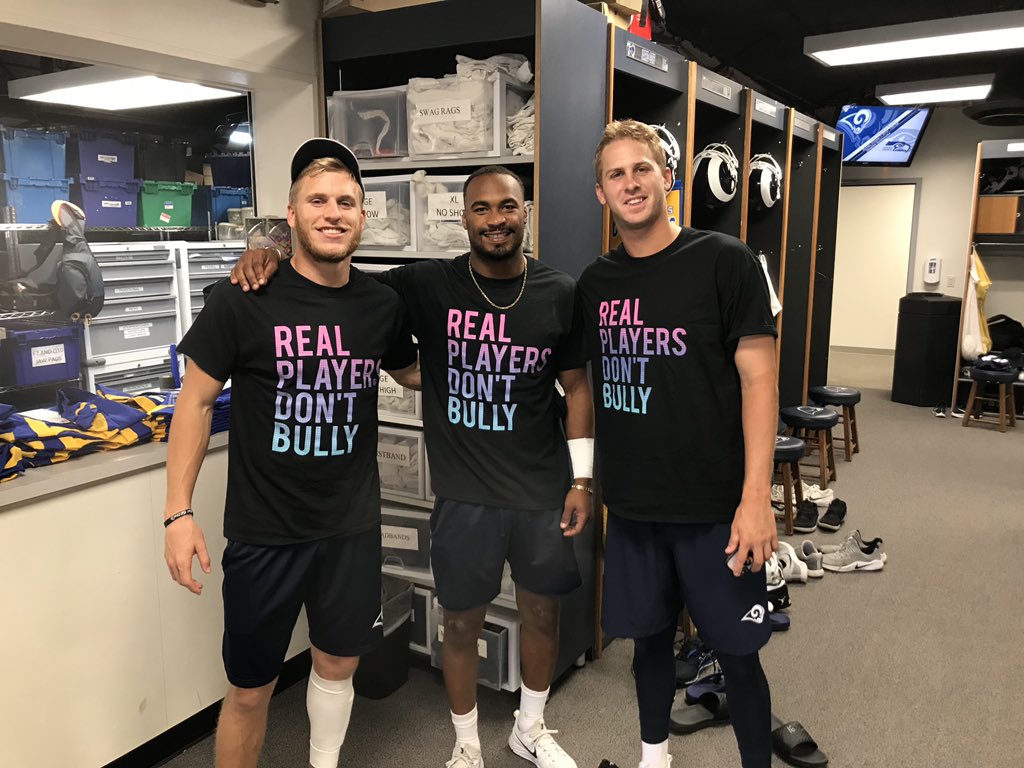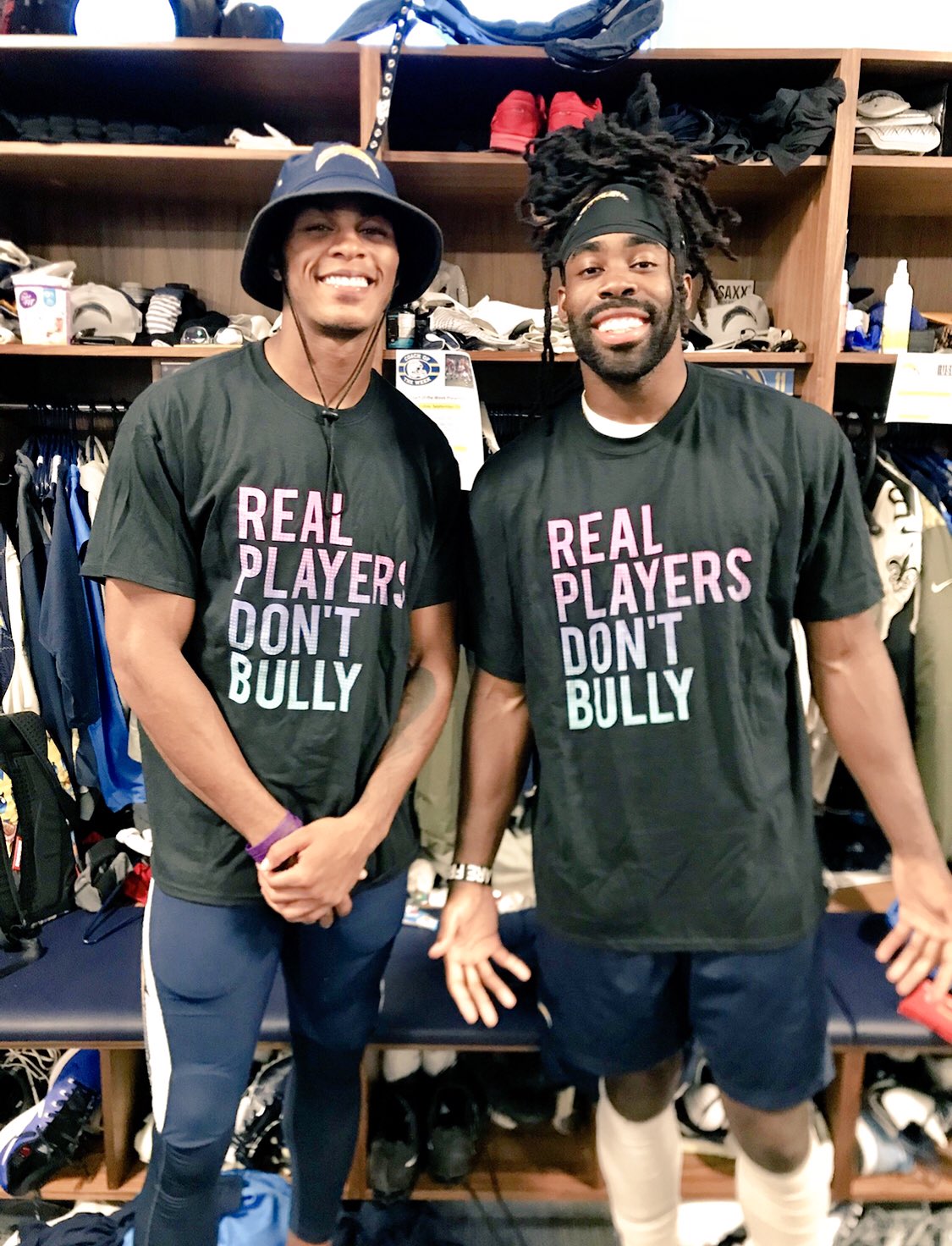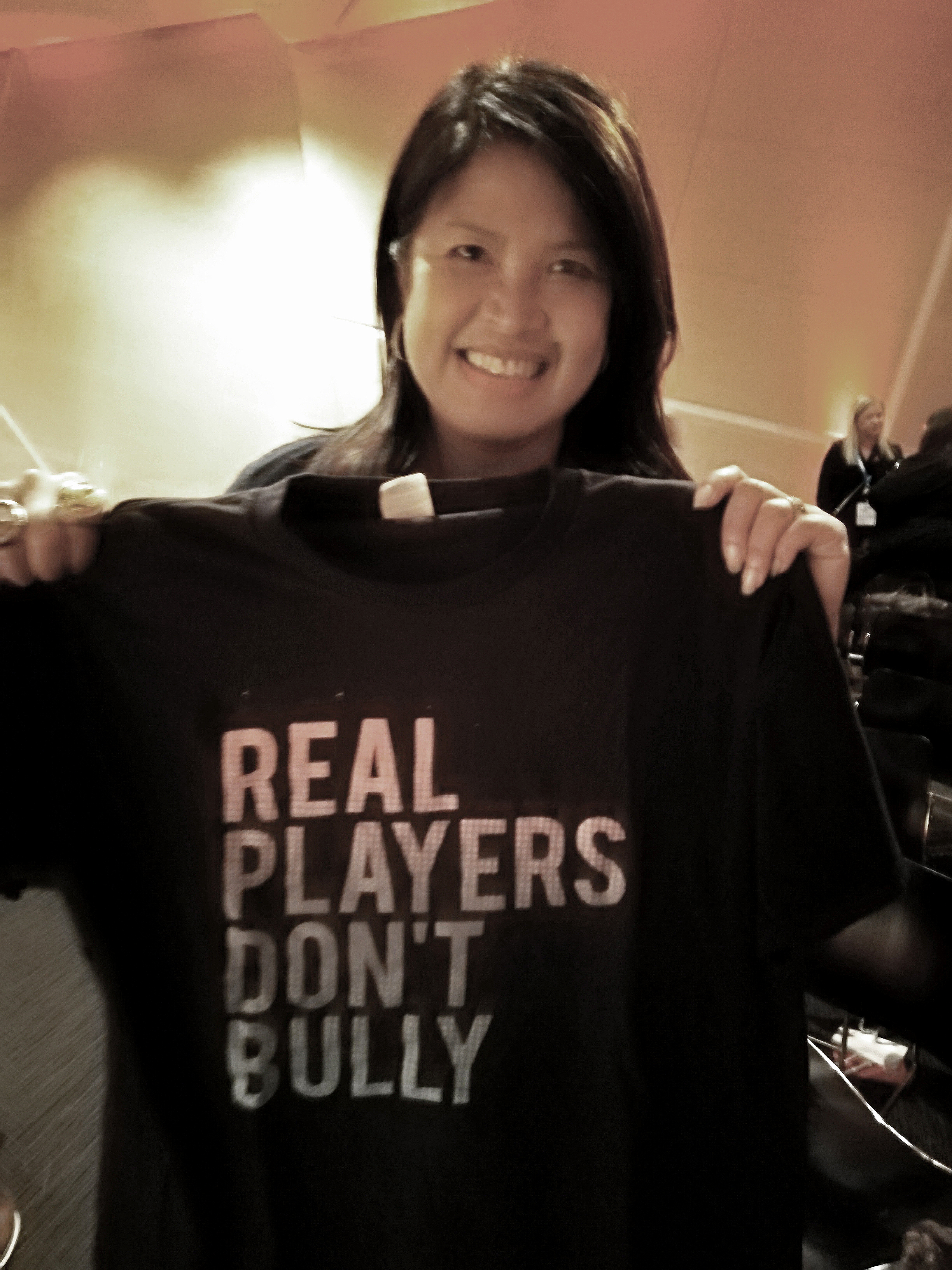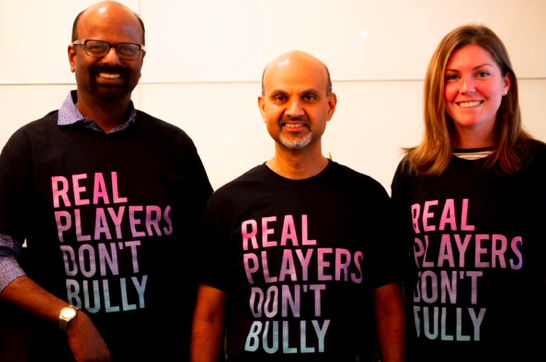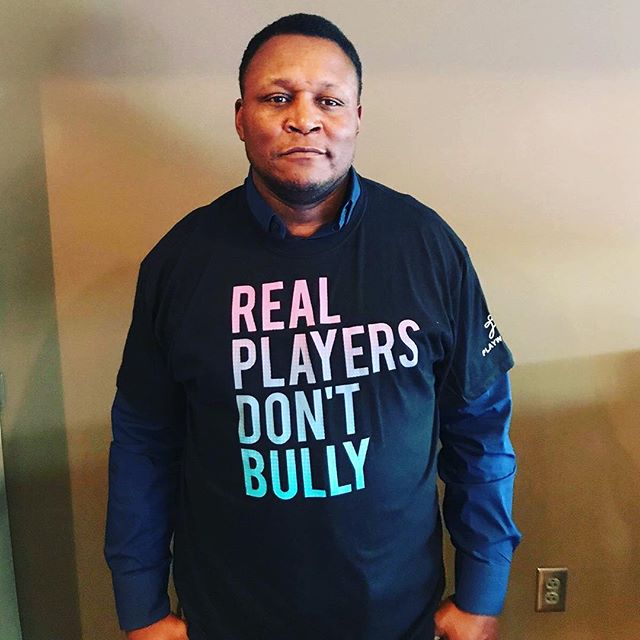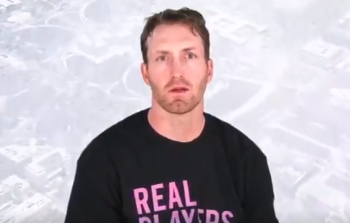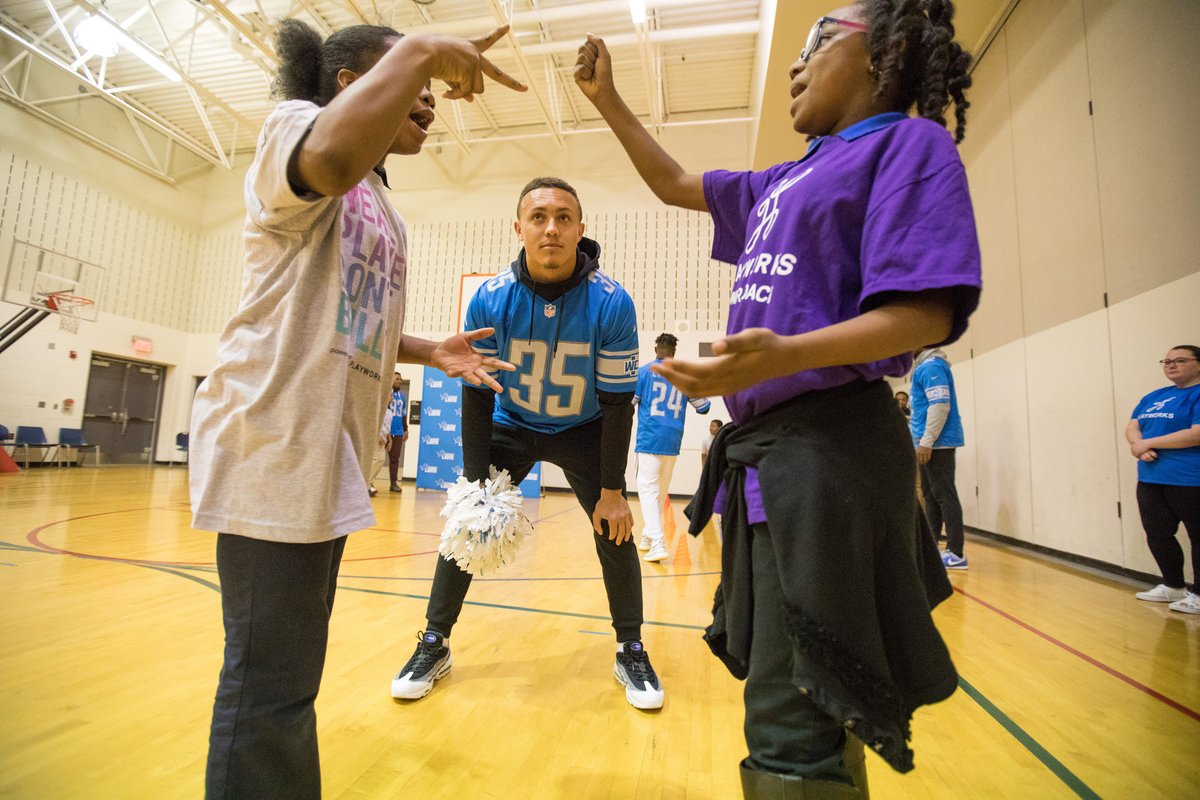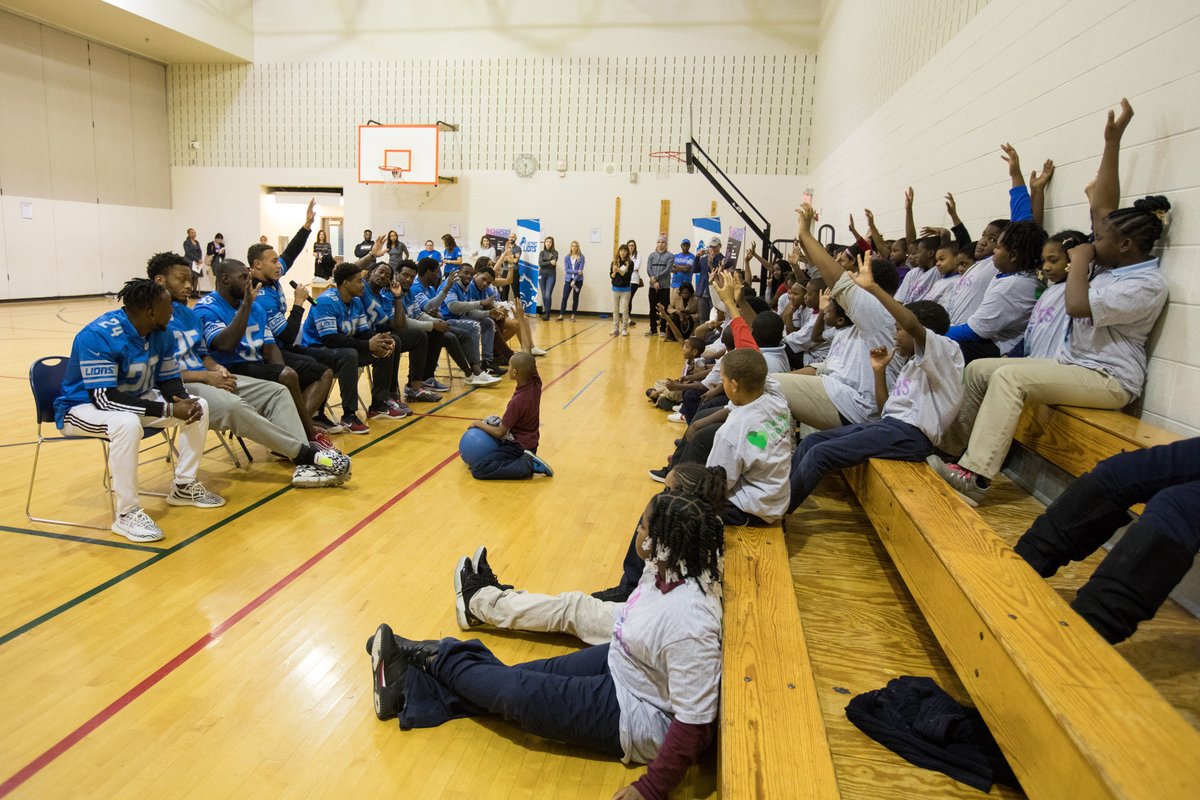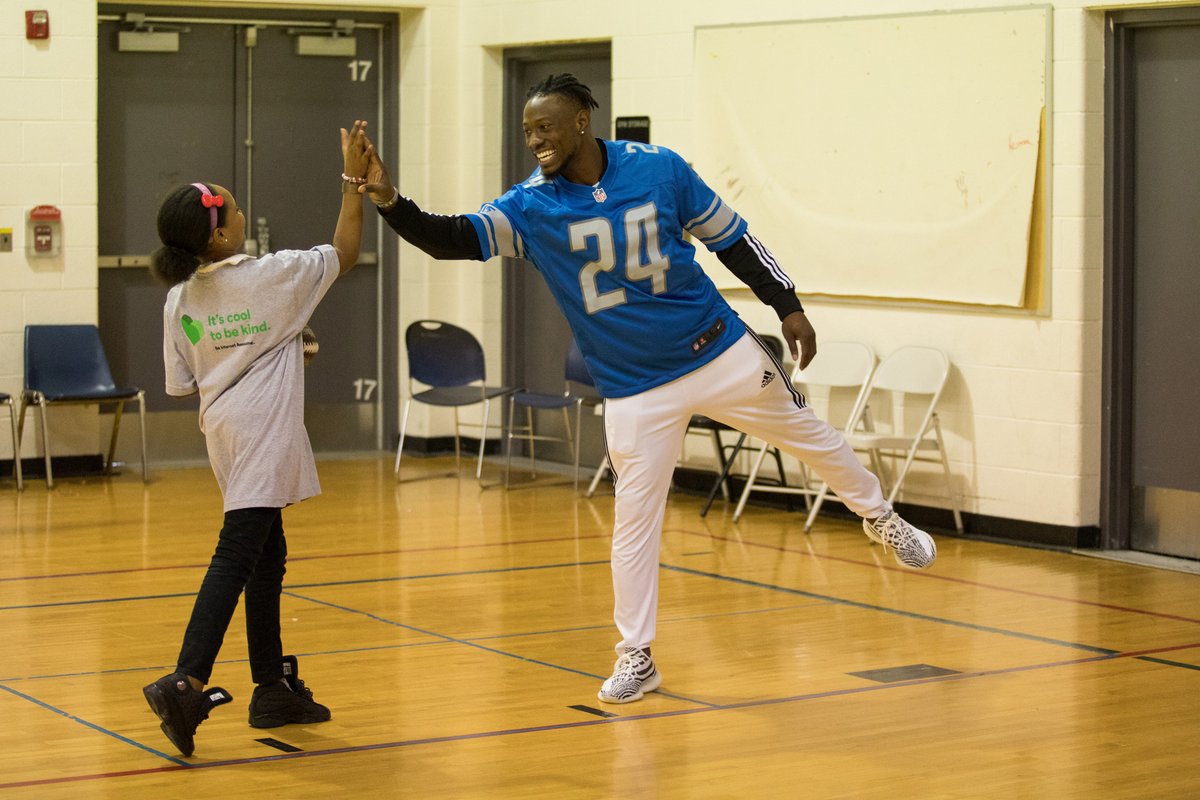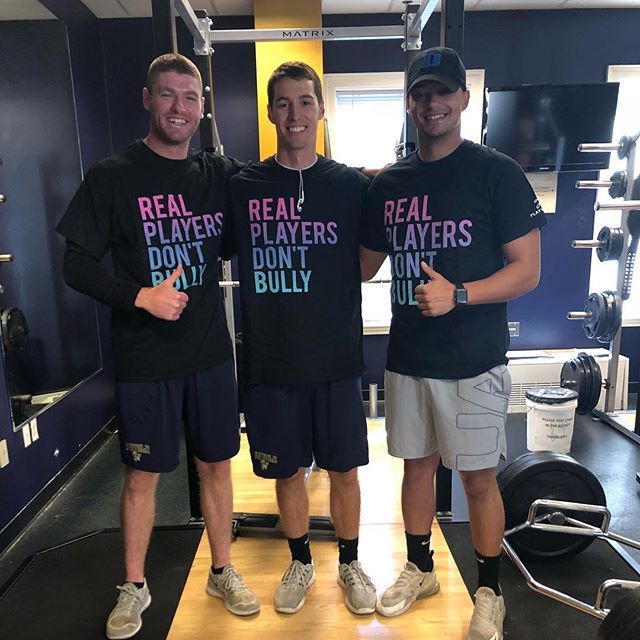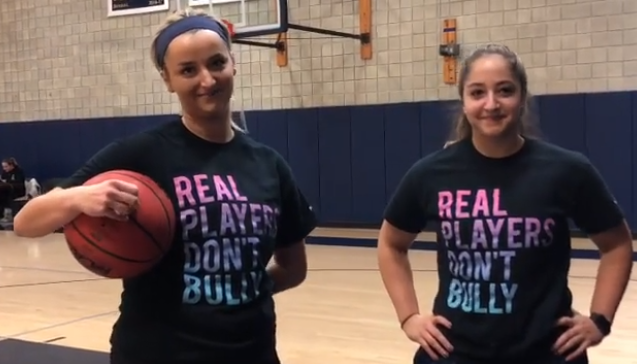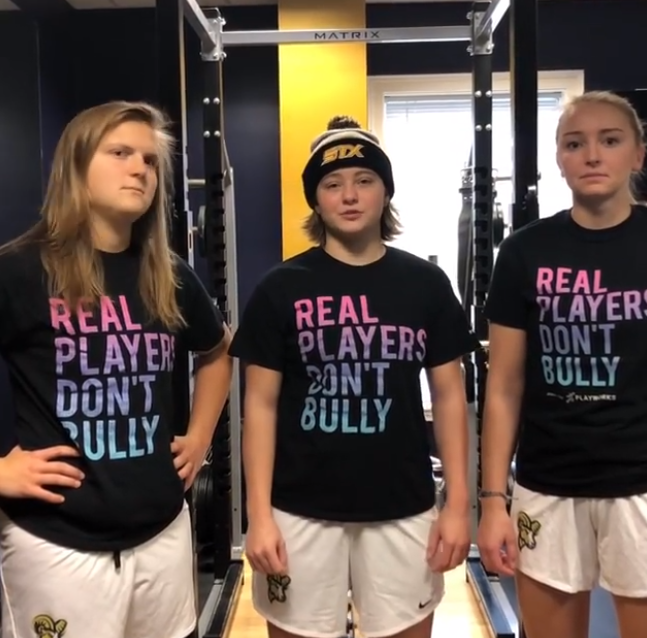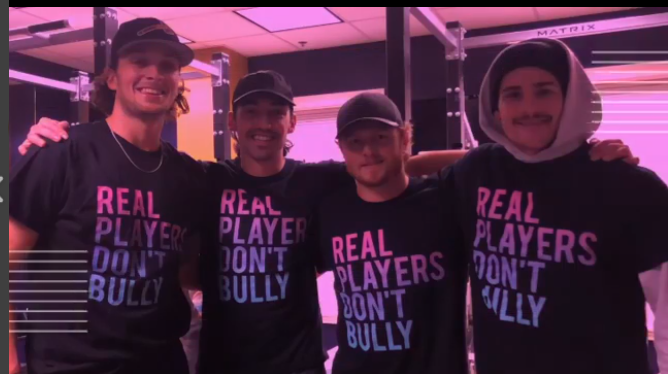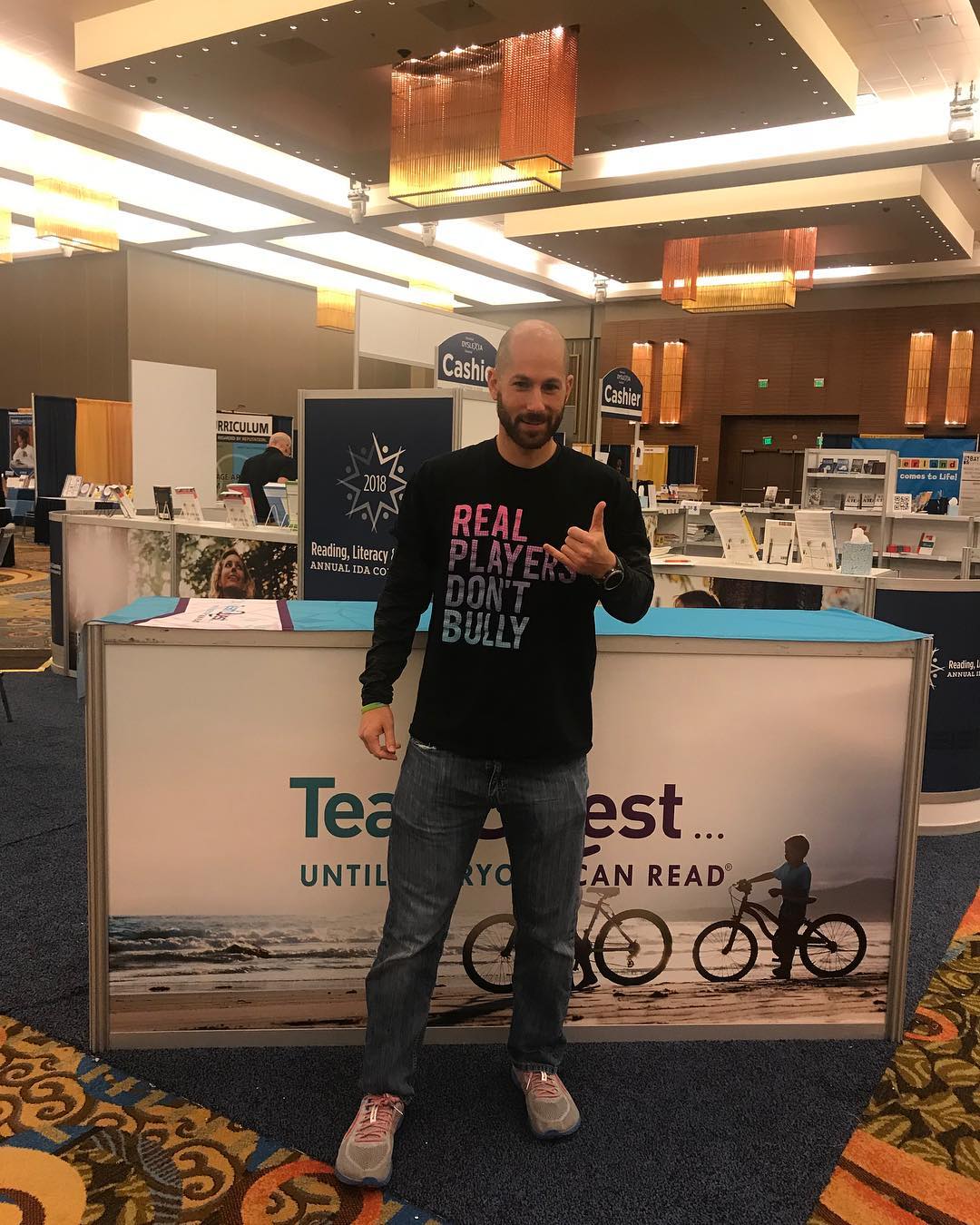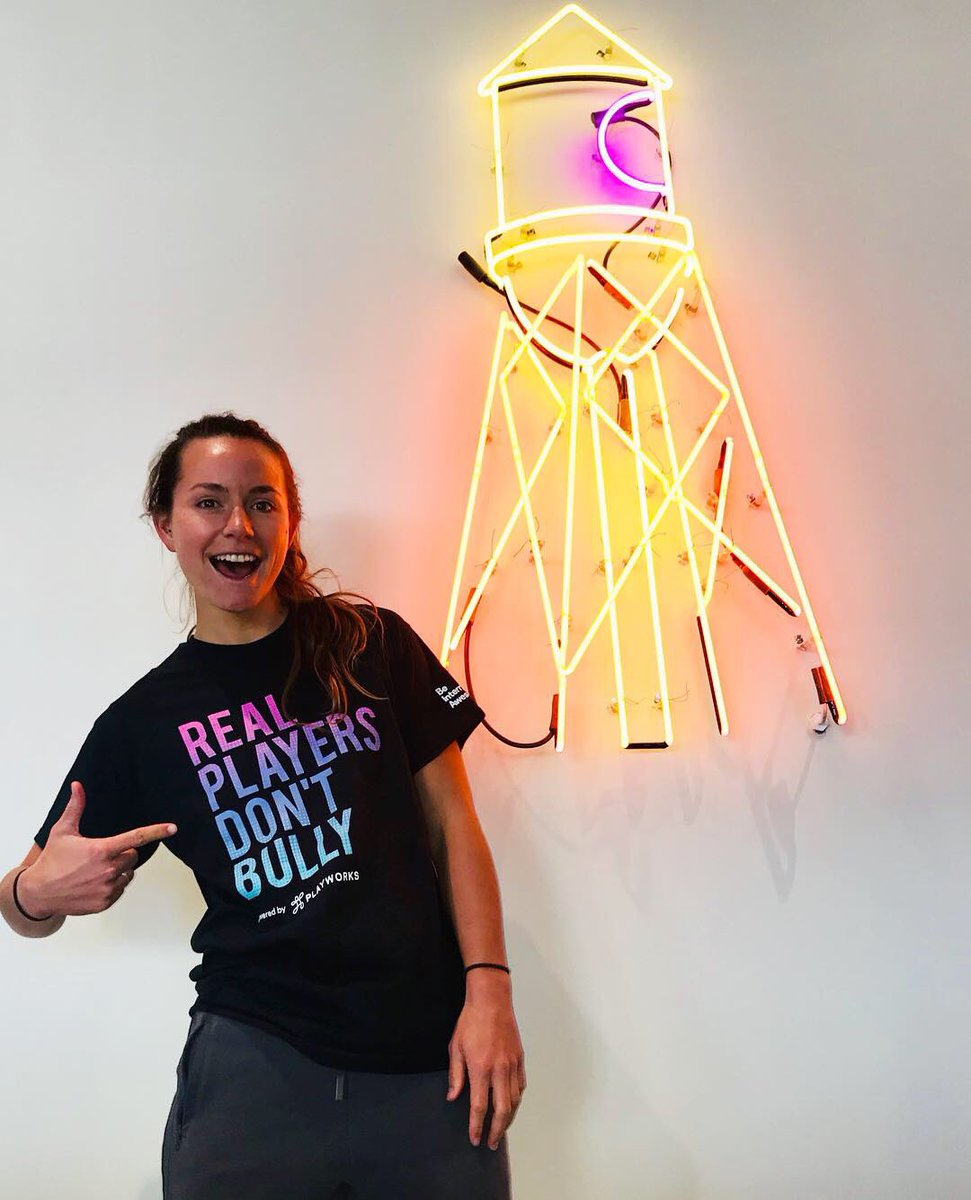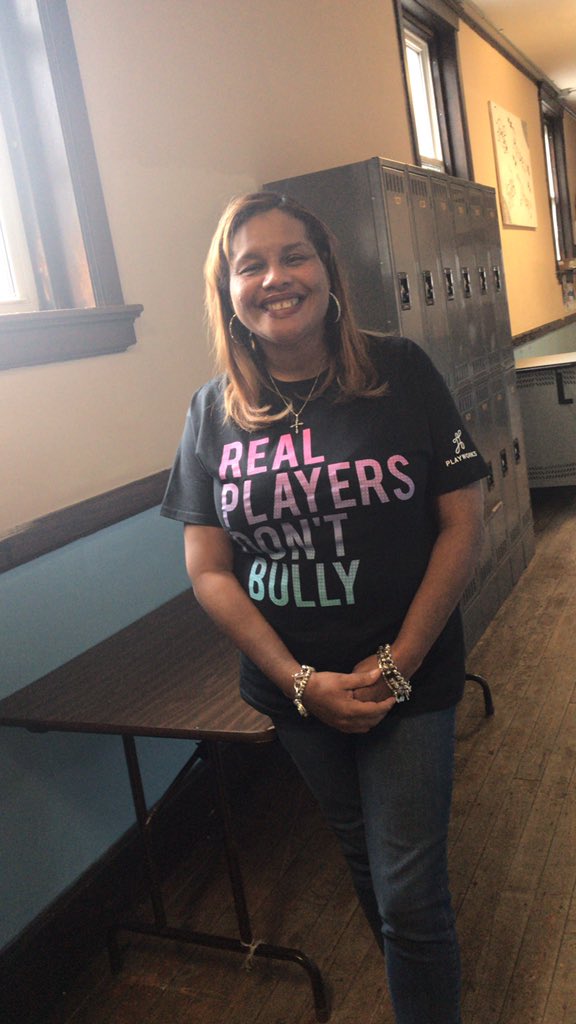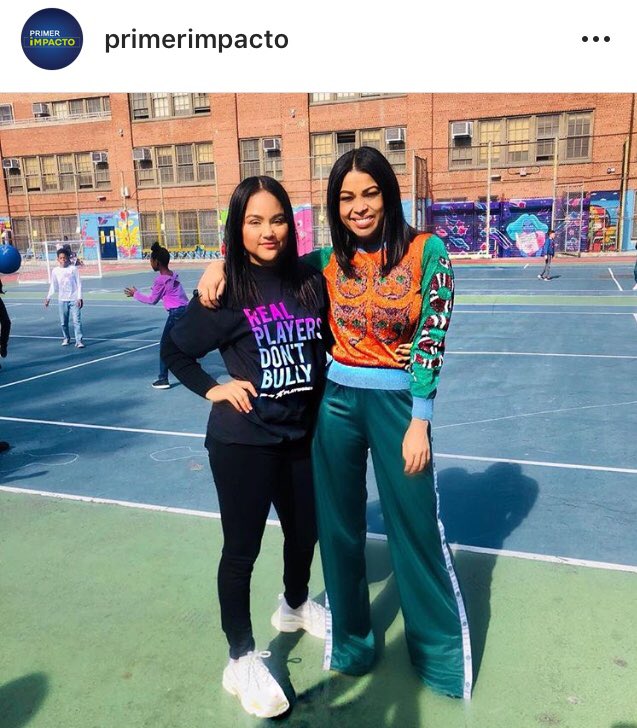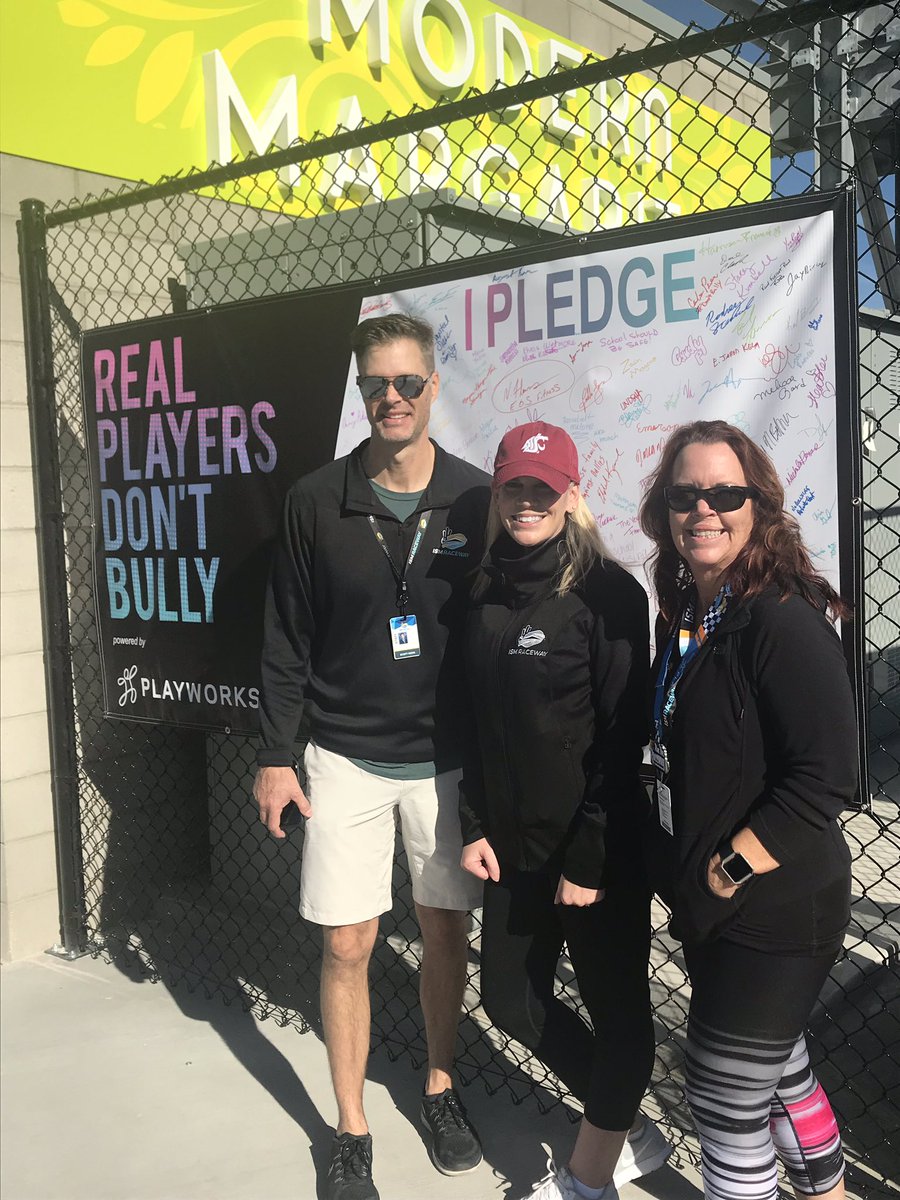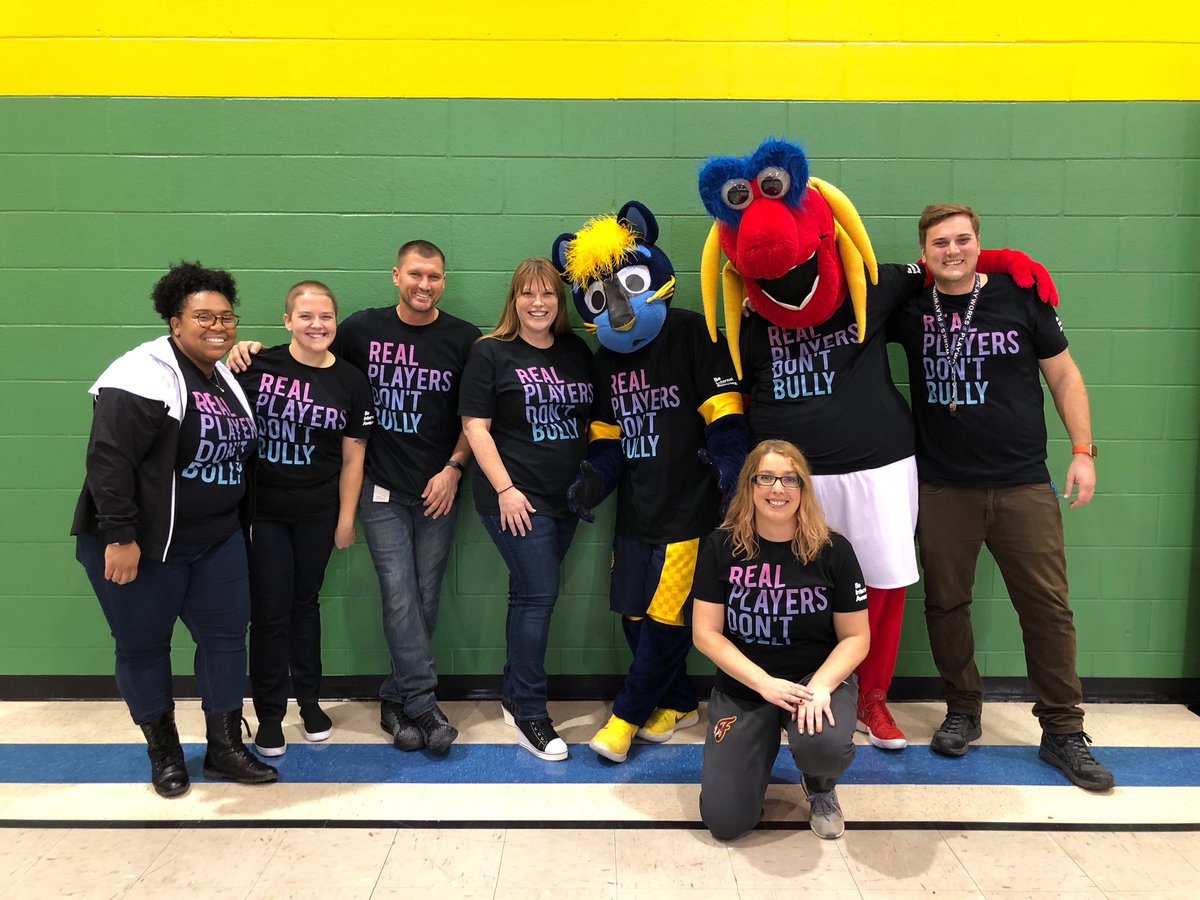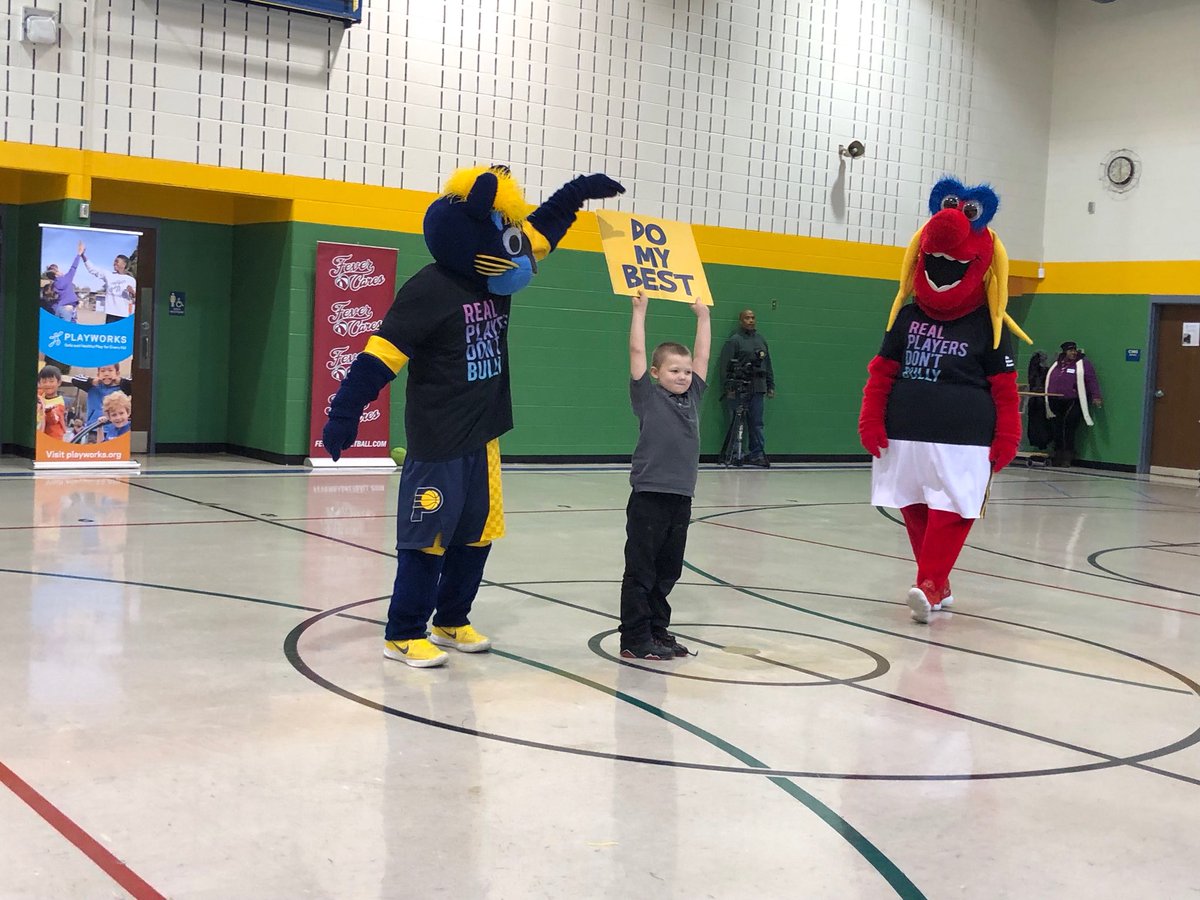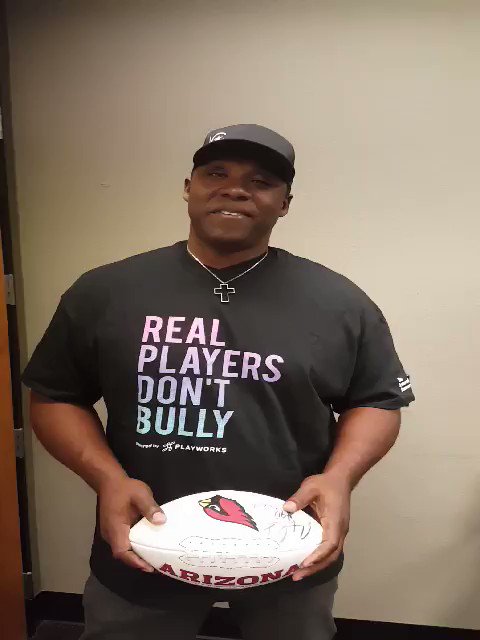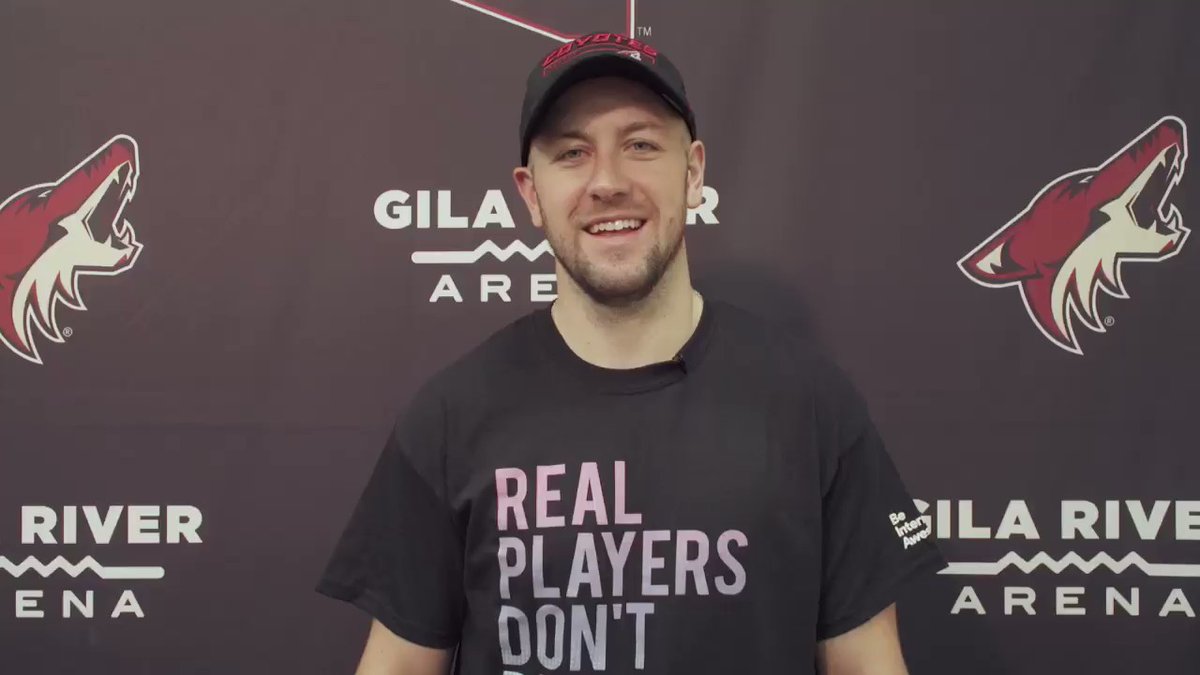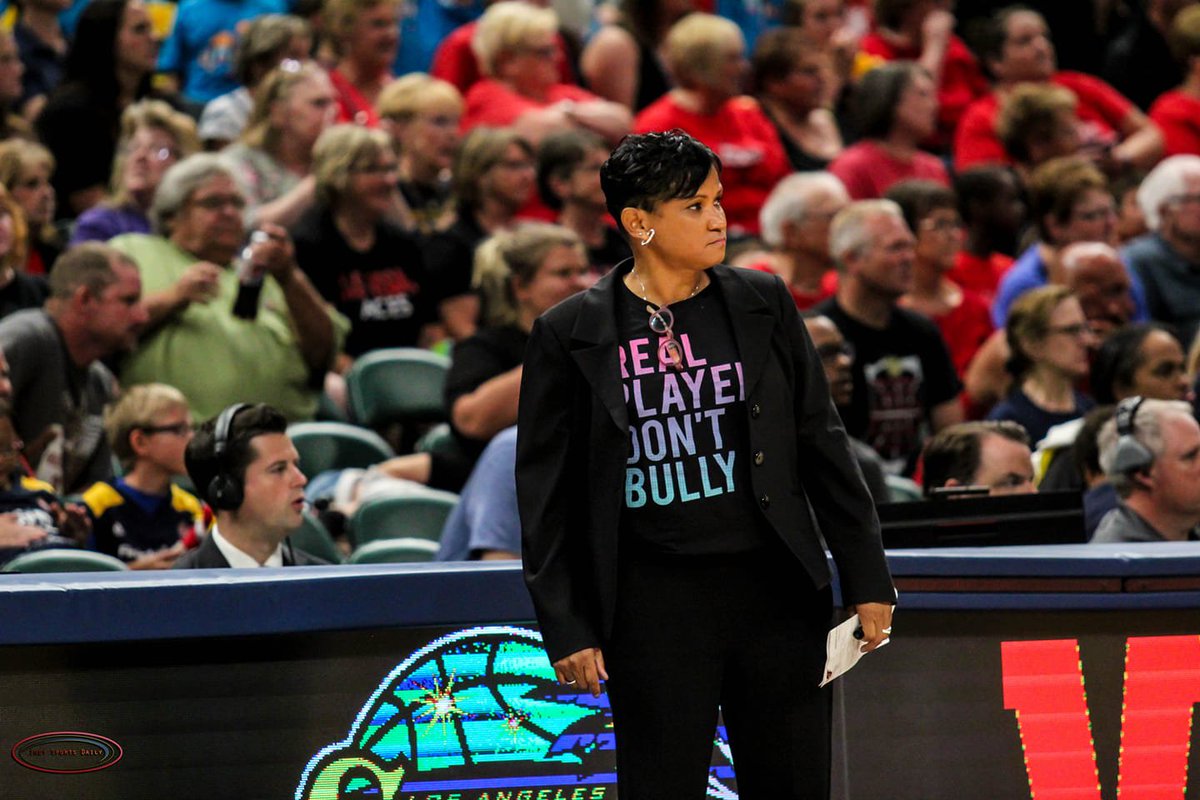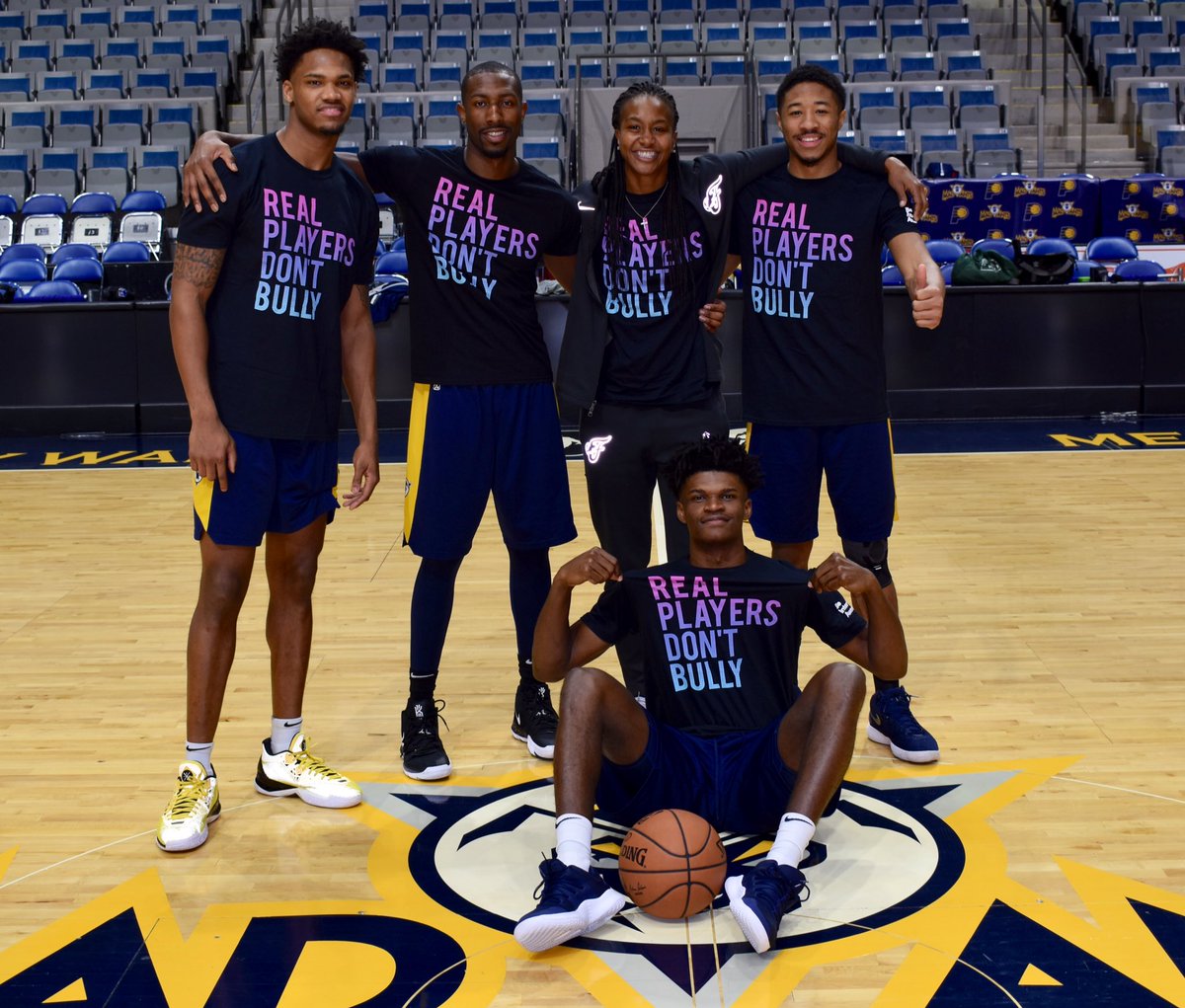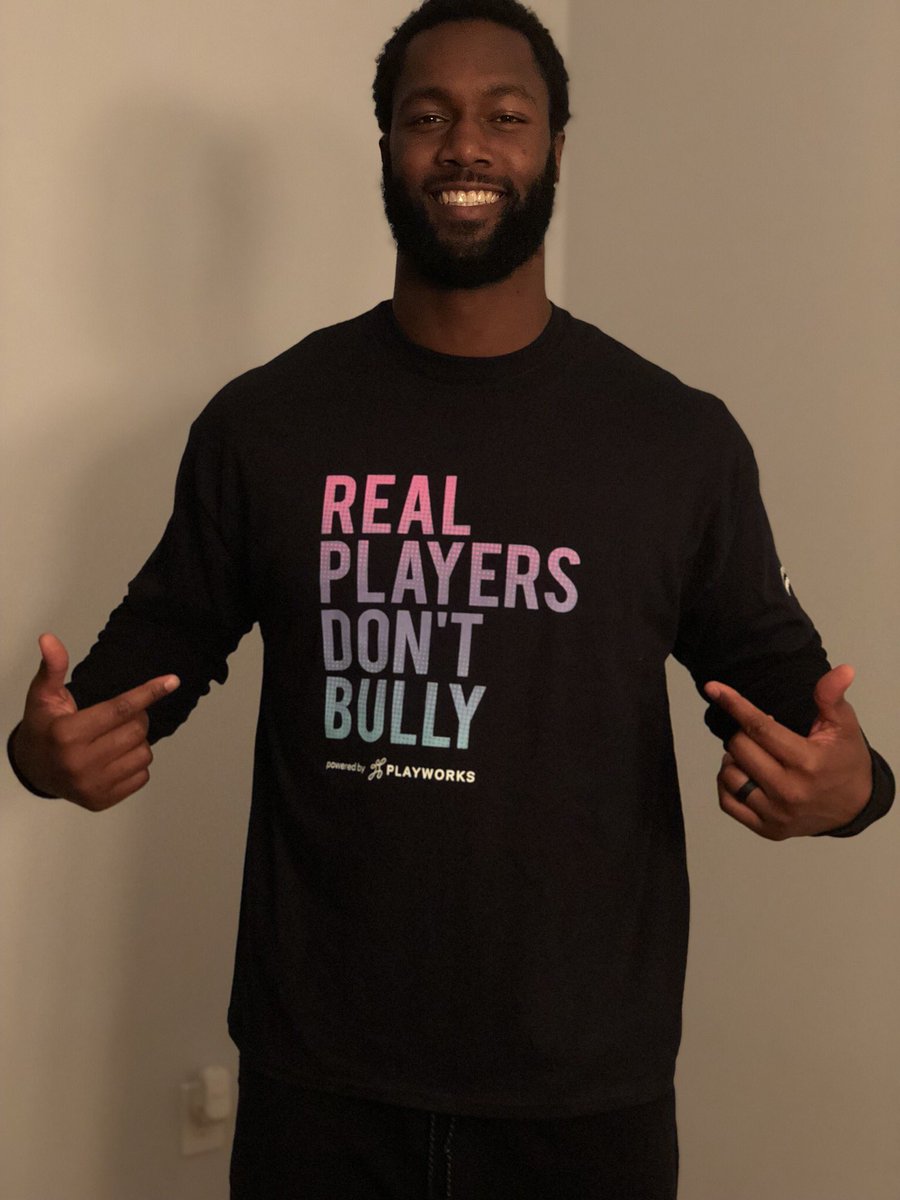 Baltimore Ravens at a Hometown Huddle
Adam Gotsis, Denver Broncos
Geno Atkins Jr. - Cincinnati Bengals
Kelly Oubre Jr., Washington Wizards
T.J. Carrie - Cleveland Browns
Demar Phillips, Real Salt Lake
Alex Montgomery - Chicago Sky
Marquis Bundy, New York Giants
Linval Joseph, Minnesota Vikings
Cory McGee, Playworks New England
Jordan Staal, Carolina Hurricanes
Kat Deluna with Playworks New York/New Jersey
Playworks Atlanta with the Superbowl Committee
Playworks Atlanta with the Superbowl Committee
Detroit Lions Anti-Bullying Event 2018
Detroit Lions Anti-Bullying Event 2018
Detroit Lions Anti-Bullying Event 2018
Keary Colbert, University of South Carolina
Andrew Poturalski, Charlotte Checkers
Jahleel Addae, LA Chargers
Quintin Mikell - Philadelphia Eagles
Bonzie Colson, Cleveland Cavaliers
Justin Simmons, Denver Bronco
Darius Slay, Detroit Lions
Mayor Jon Mitchell, New Bedford, MA
Shaun Dion Hamilton, Washington Redskins
Alysha Clark - Seattle Storm
Matthew Stafford-Marvin Jones Jr, Detroit Lions
Playworks Socal Play Day with the Stars
Val Dancing with the Stars
Jan Luis Castellano and Jake Miller with Todd Krimm
Jason Collins, Former NBA player
Demaryius Thomas and Courtland Sutton team up for special recess experience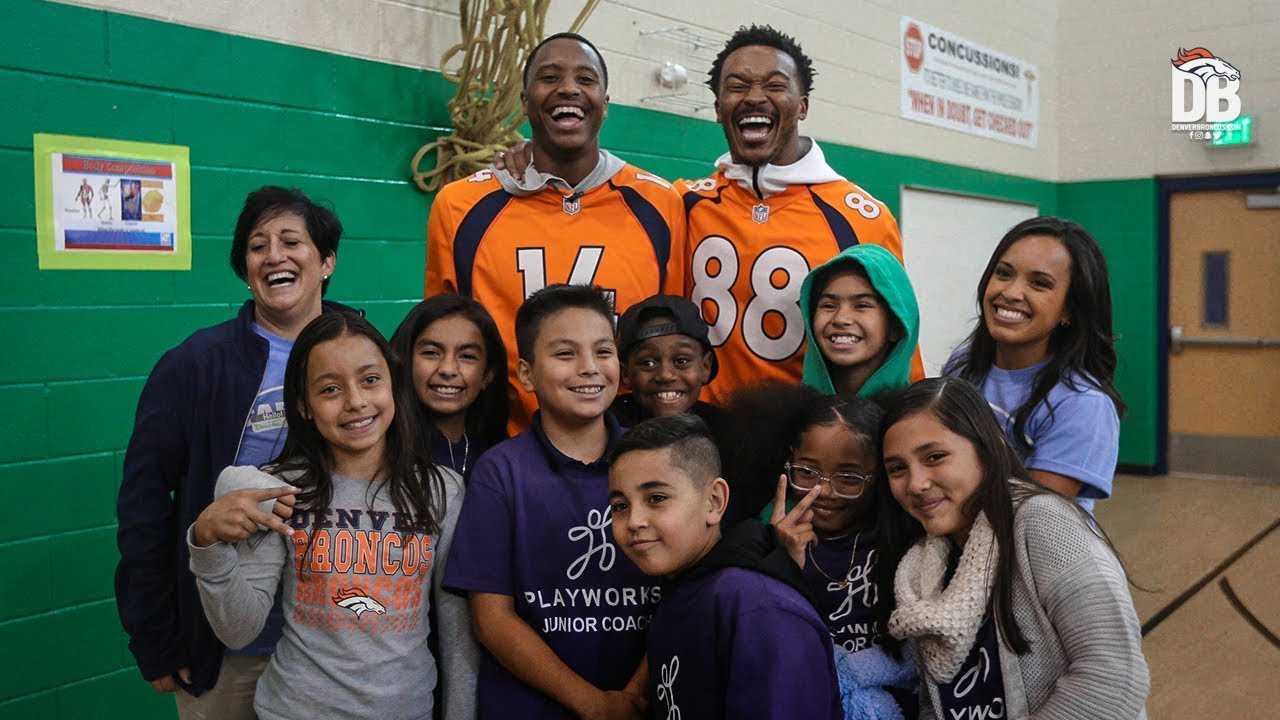 Demaryius Thomas and Courtland Sutton, Denver Broncos
Dylan Larkin, Tyler Bertuzzi, Anthony Mantha - Detroit Red Wings
Race to Reduce Bullying, Playworks New York/New Jersey
Playworks Silicon Valley Fun Run
Brandon McManus and Casey Kreiter, Denver Broncos
Playworks Northern California Girls Basketball Jamboree
Kenyan Drake, Miami Dolphins
MadisonBowey and BrettConnolly, Hockey's WashingtonCapitals
Cyrus Jones Jr., Baltimore Ravens
Joanne B Chang, Flour Bakery and Cafe
Calvin Johnson Jr, Detroit Lions
Shawn Johnson and Andrew East
Playworks Northern California Girls Basketball Jamboree on Good Morning America
Girls Basketball Jamboree in partnership with Google's Be Internet Awesome
Jared Goff, Cooper Kupp and Robert Woods, LA Rams
Geremy Davis and Andre Patton, LA Chargers
Jennifer Cabalquinto, CFO Golden State Warriors
Kanda Alagappan-Mohamed Ali-Maggie Thorn-Carbonite
Barry Sanders, Detroit Lions
Brooks Orpik, Washington Capitals
Detroit Lions Real Players Don't Bully Rally
Suffolk Rams Women's Basketball
Kev Sinatra, Suffolk Rams Baseball Team
Suffolk Rams Womens Hockey Team
Kat de Luna and Primer Impacto
Andre Wadsworth, Former Arizona Cardinal
Pokey Chatman, Indiana Fever
Carl Dunlap, Cincinnati Bengals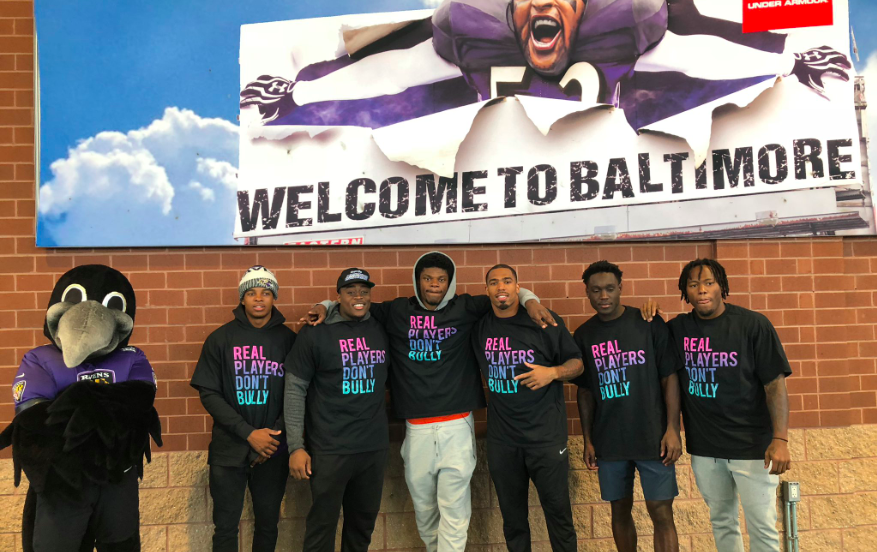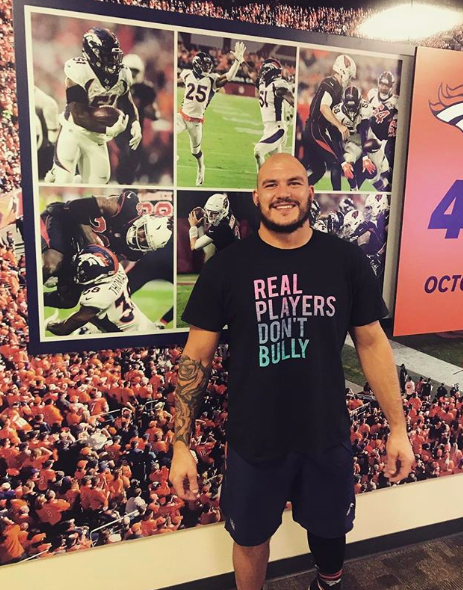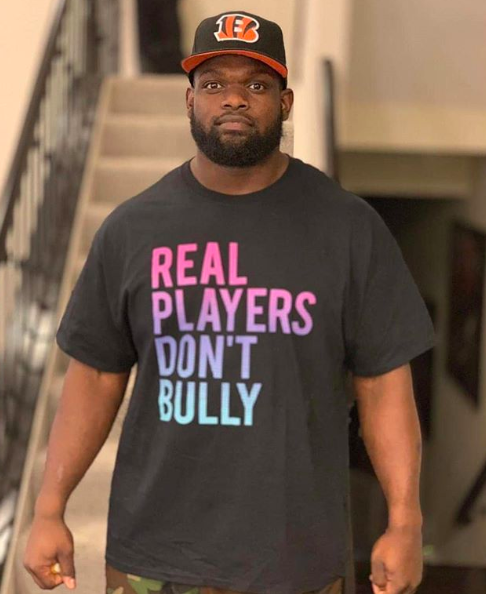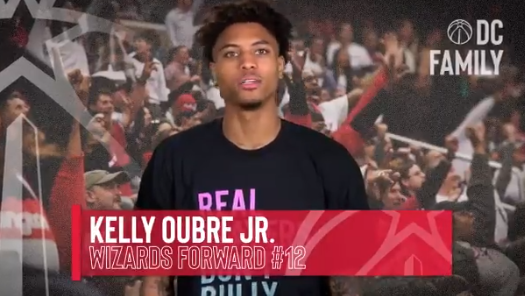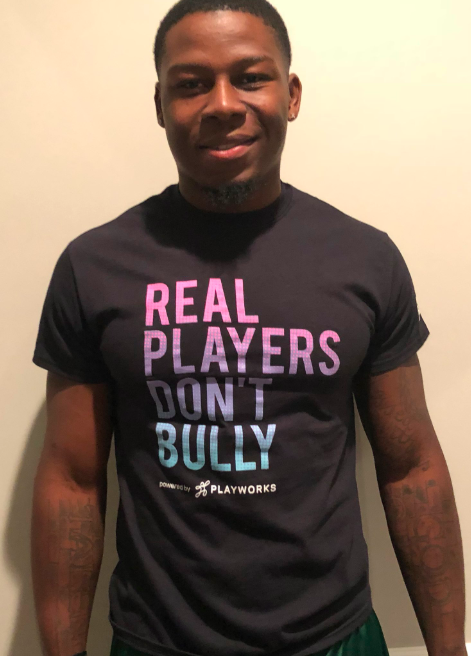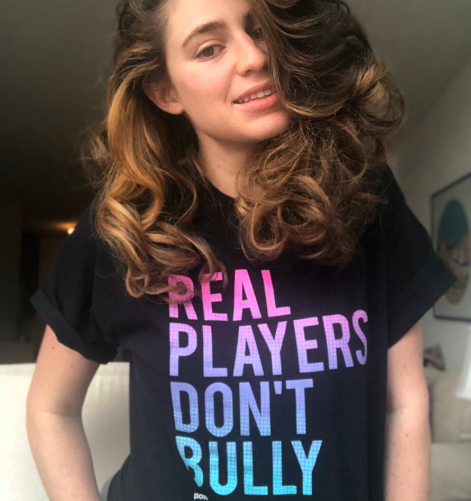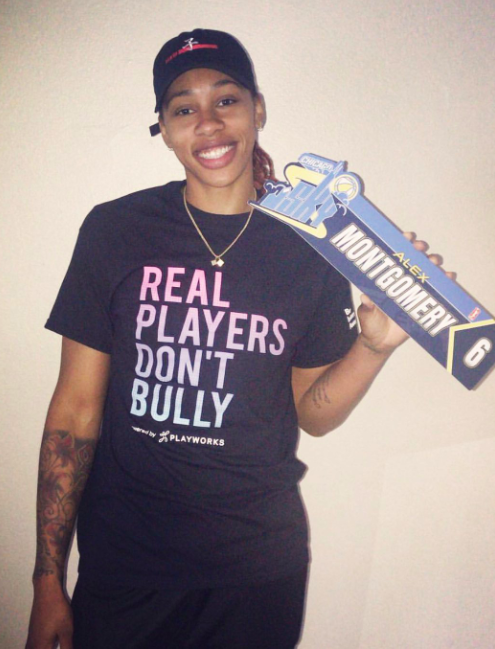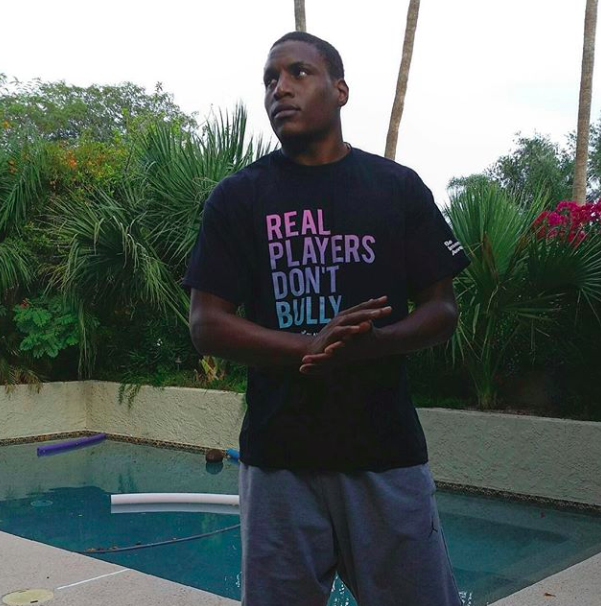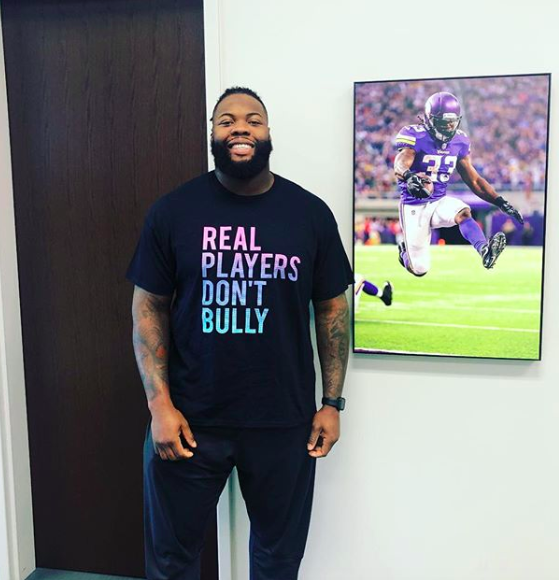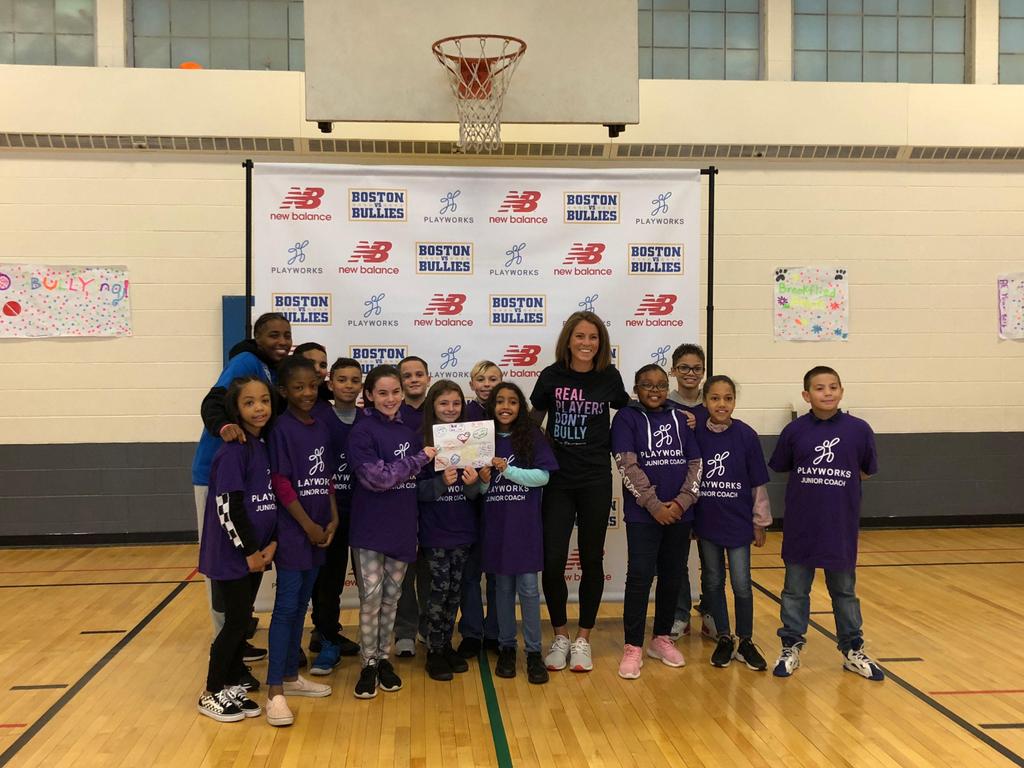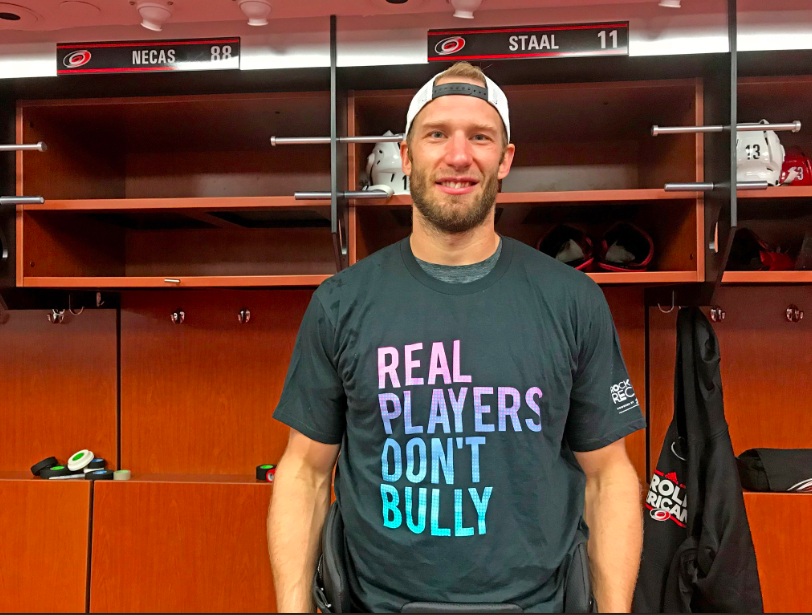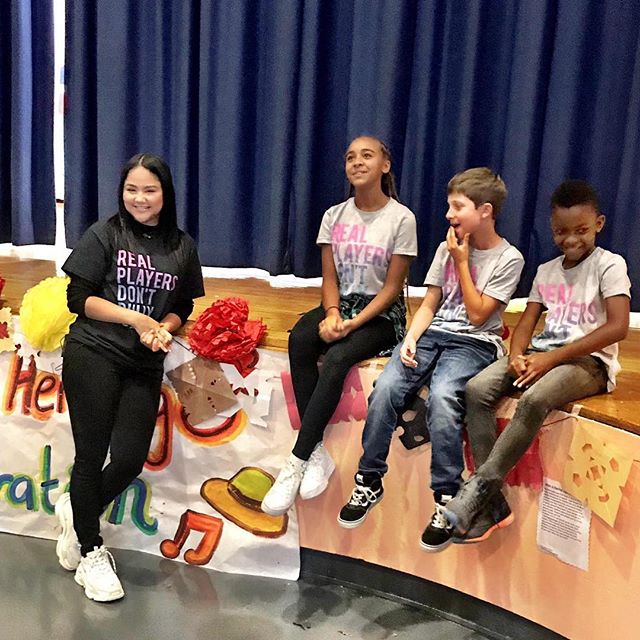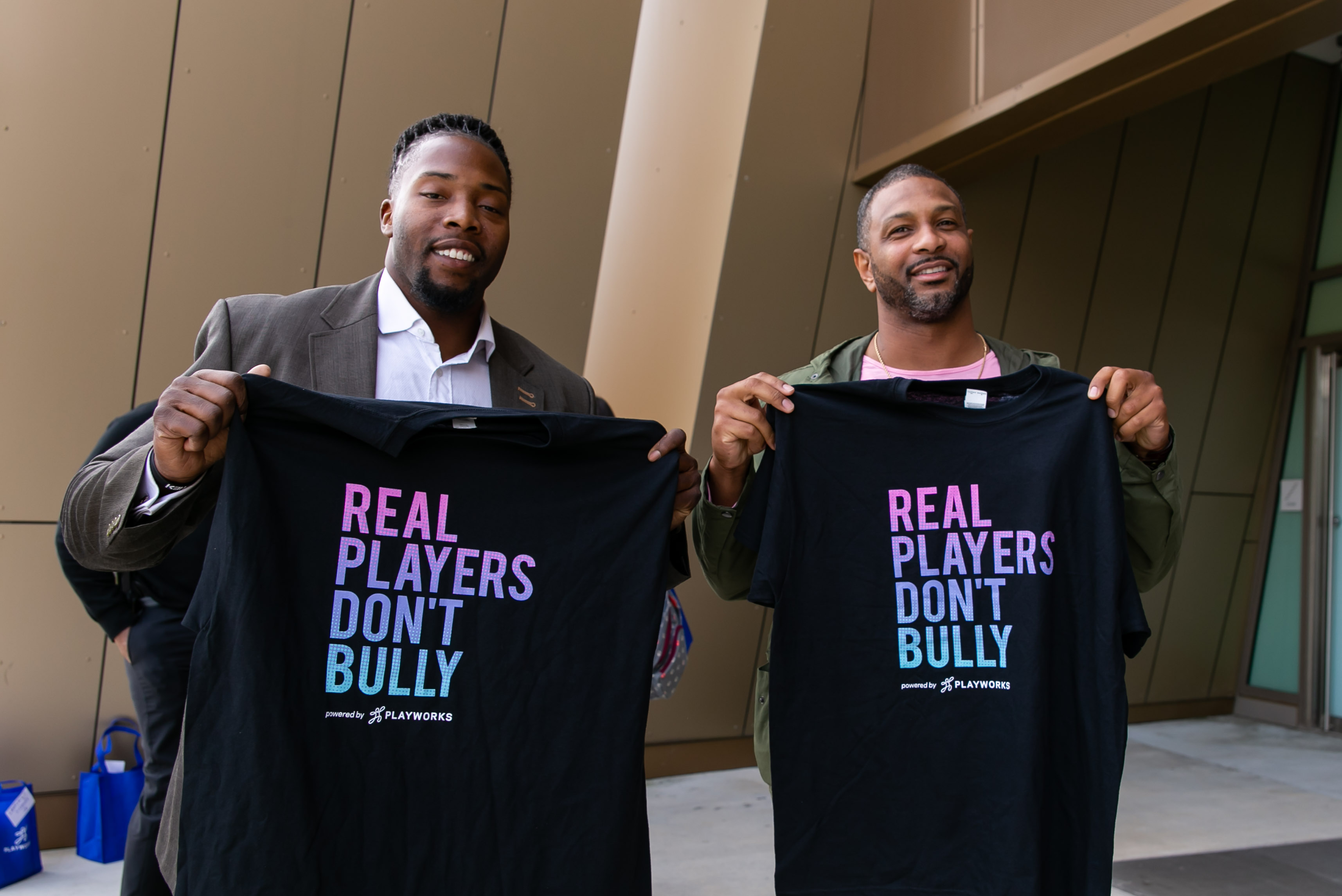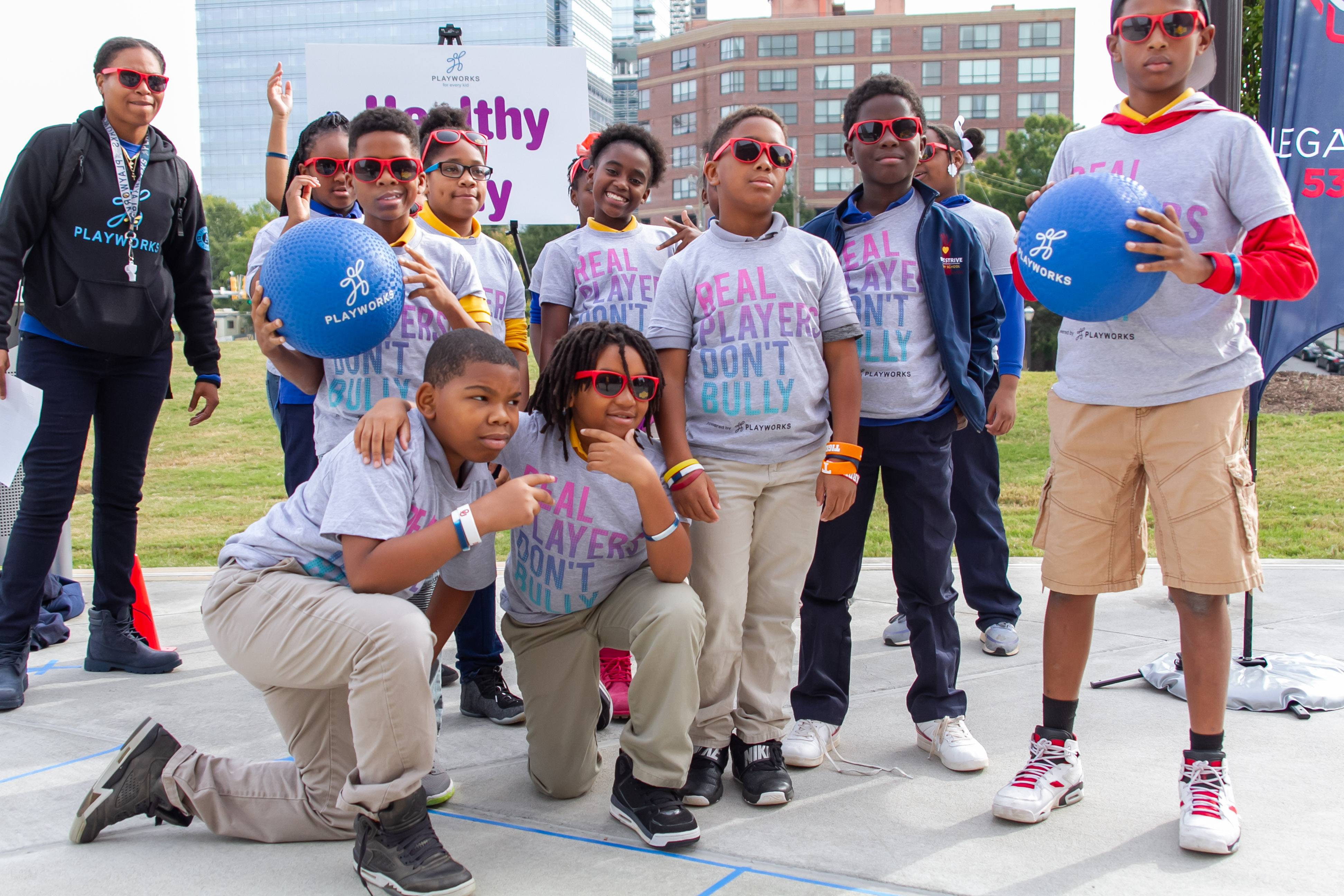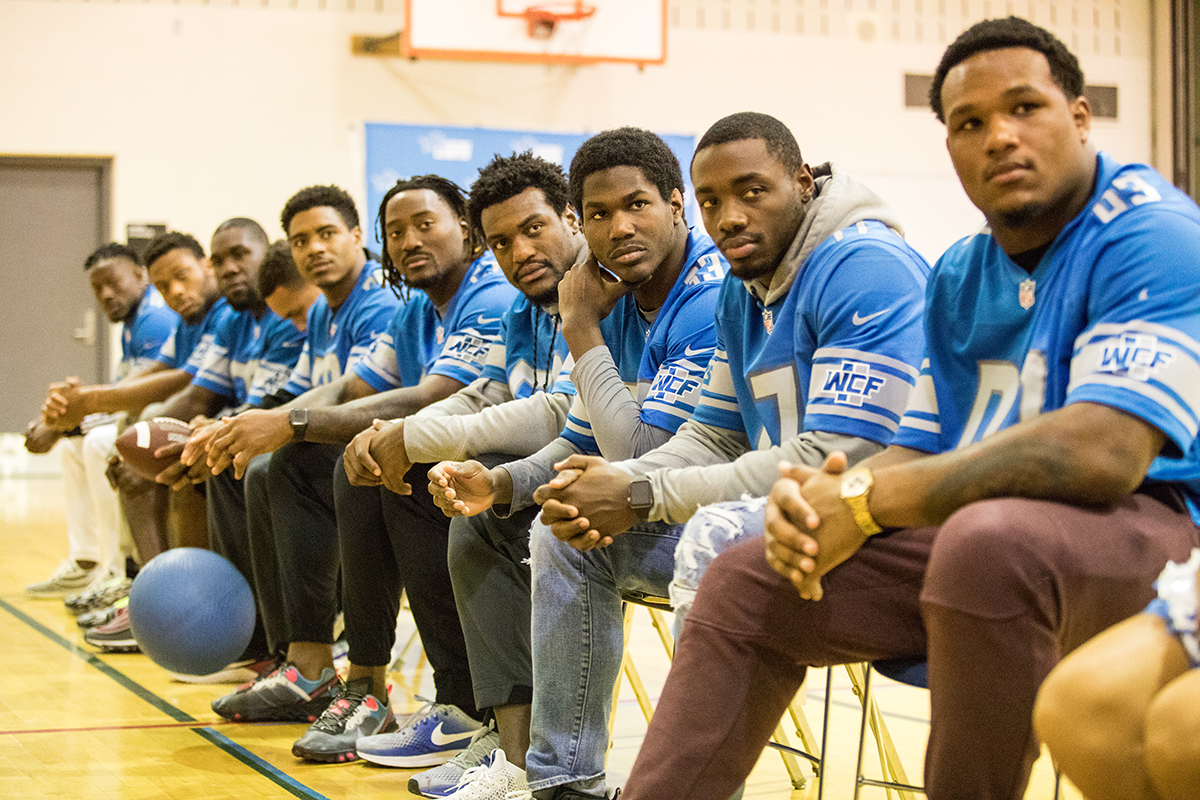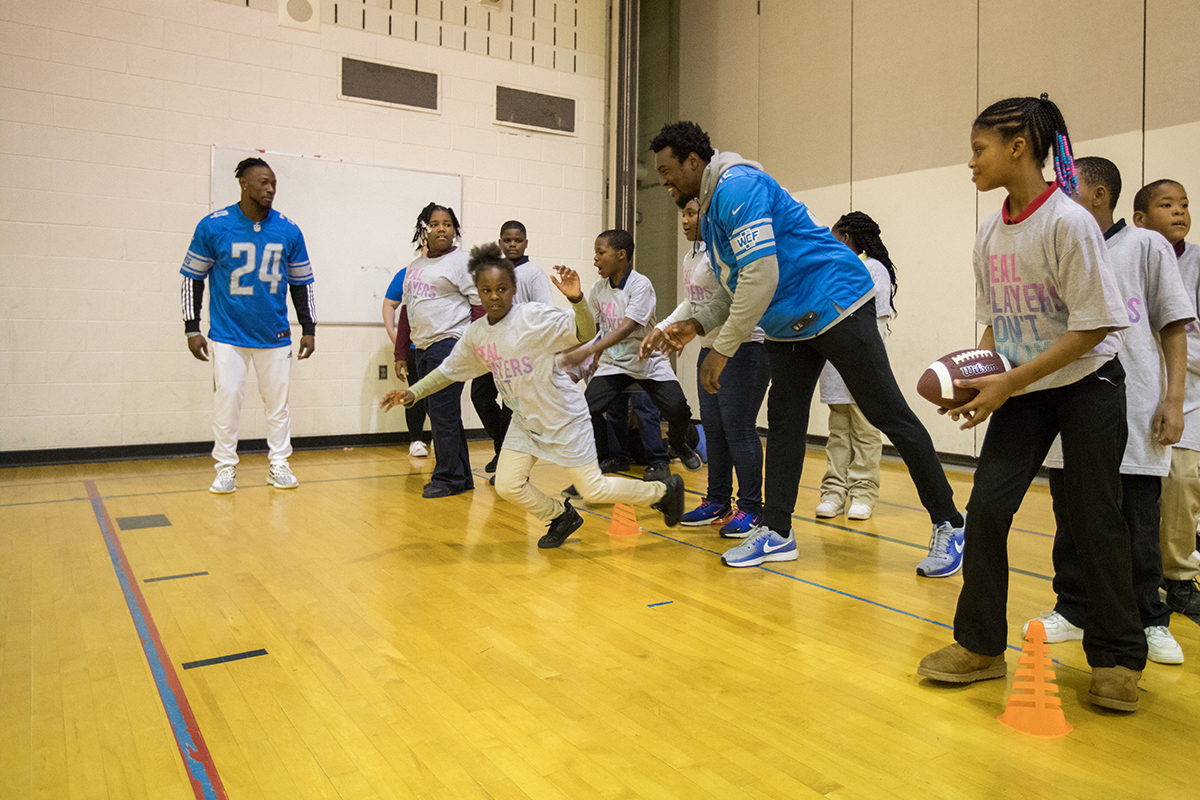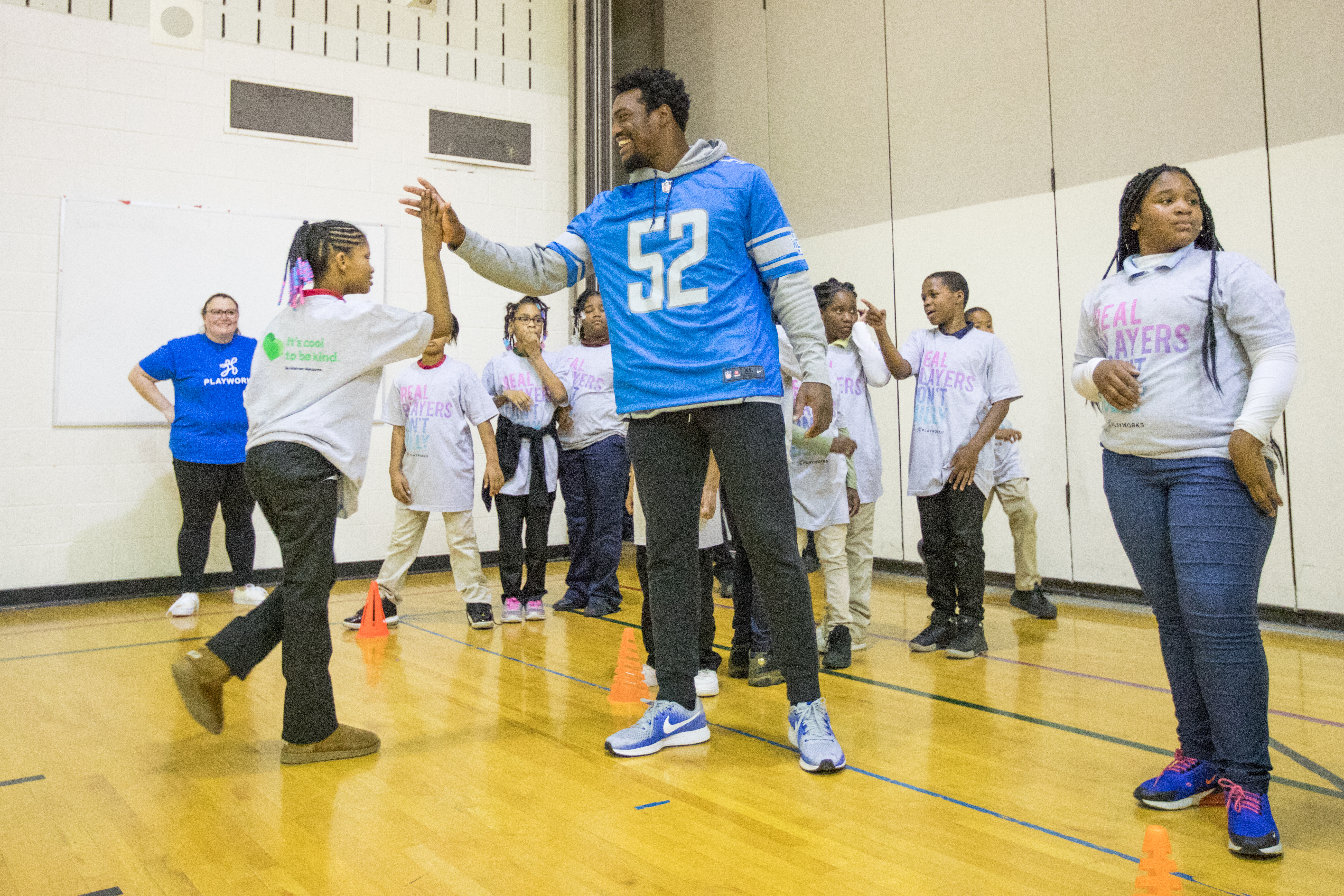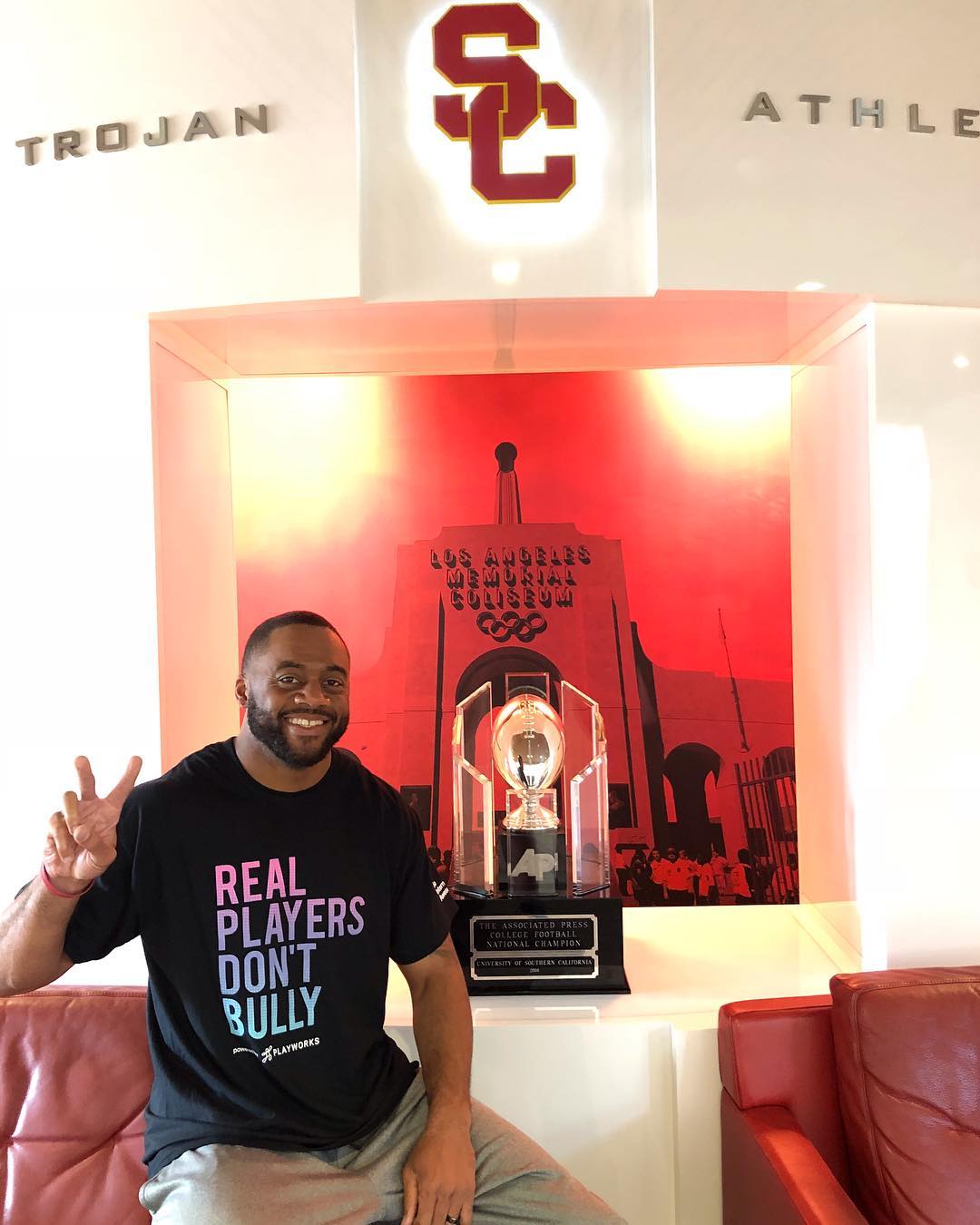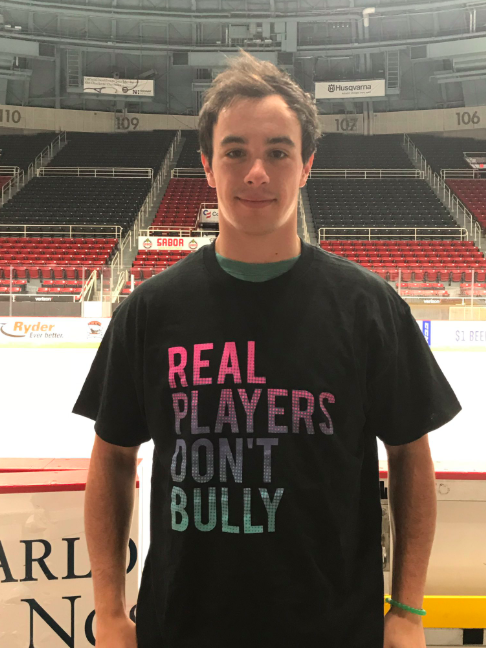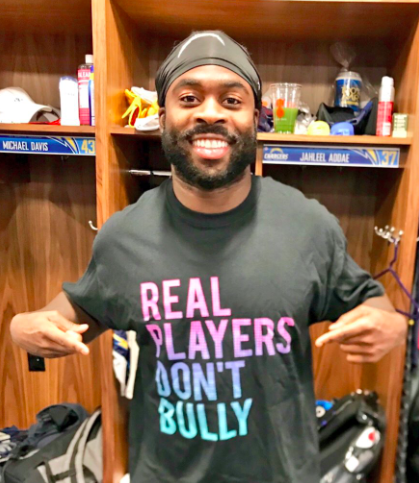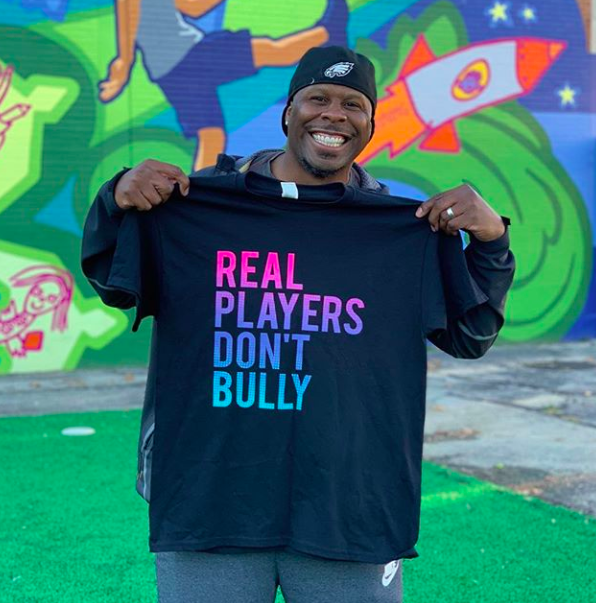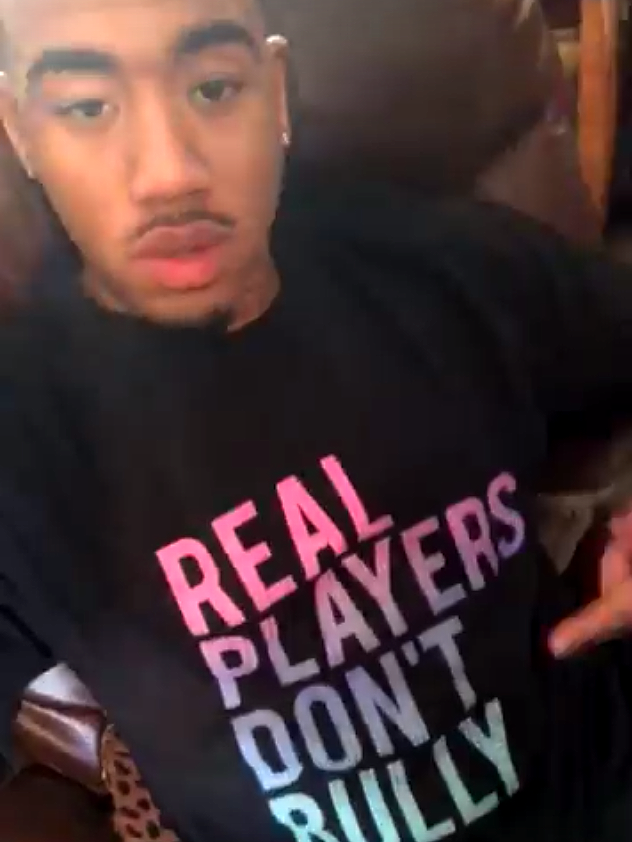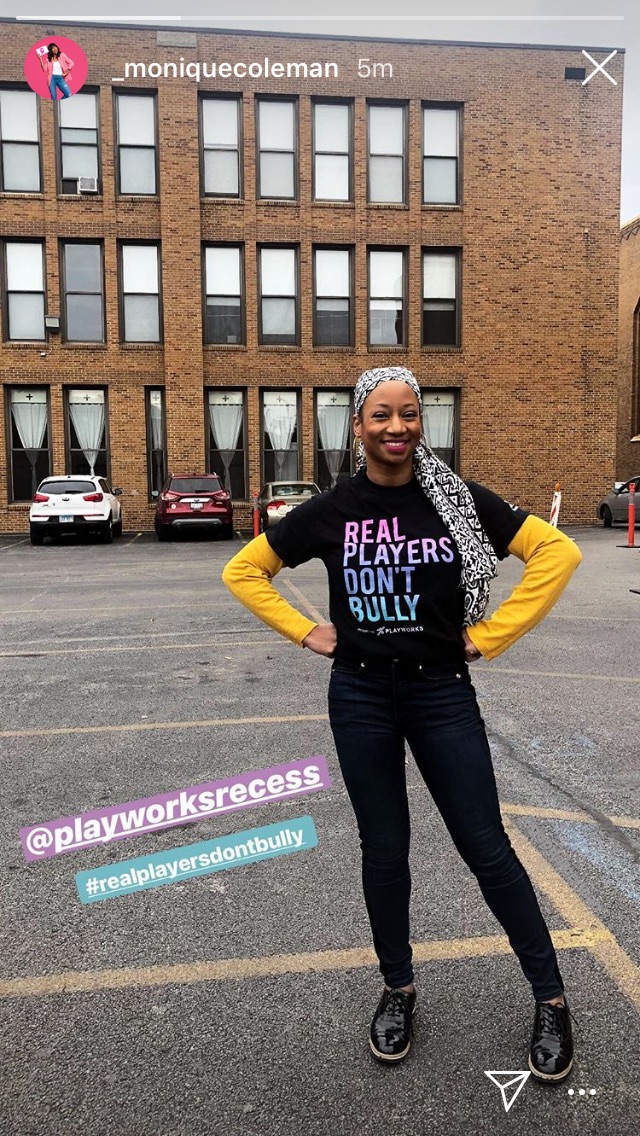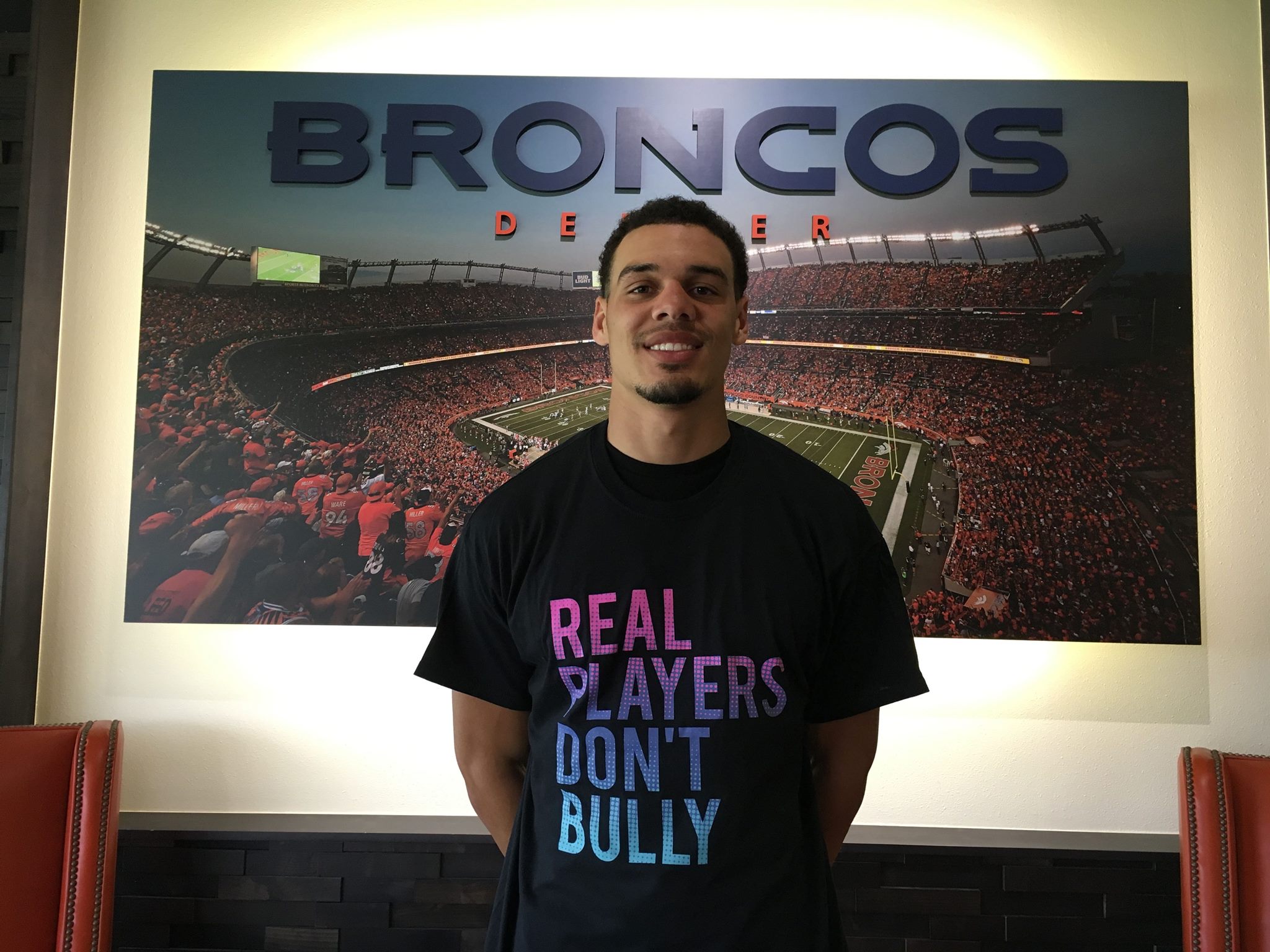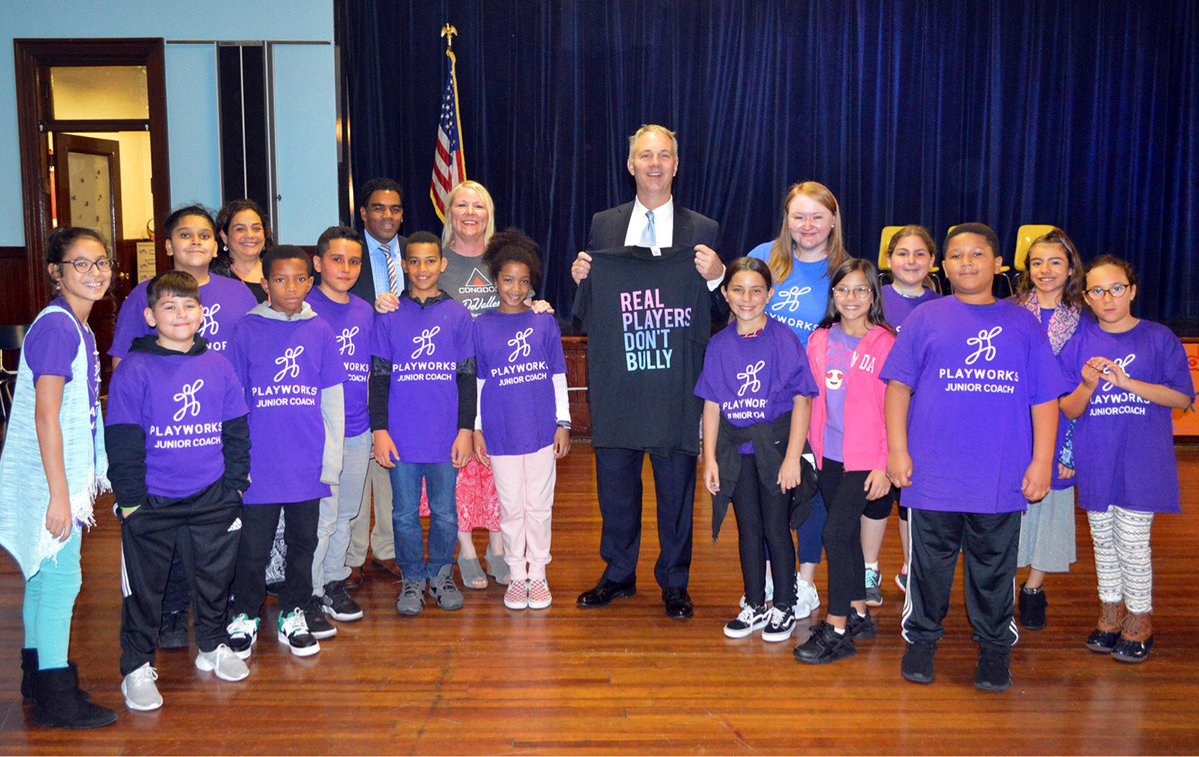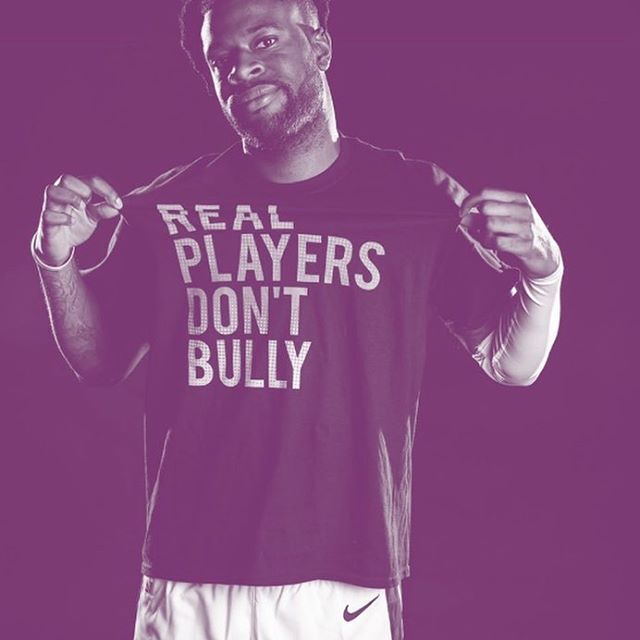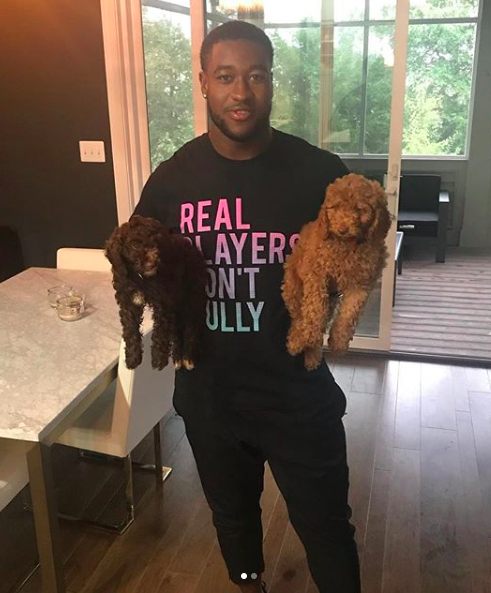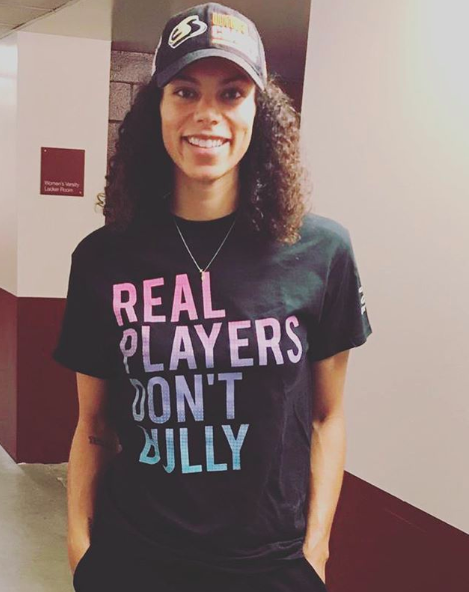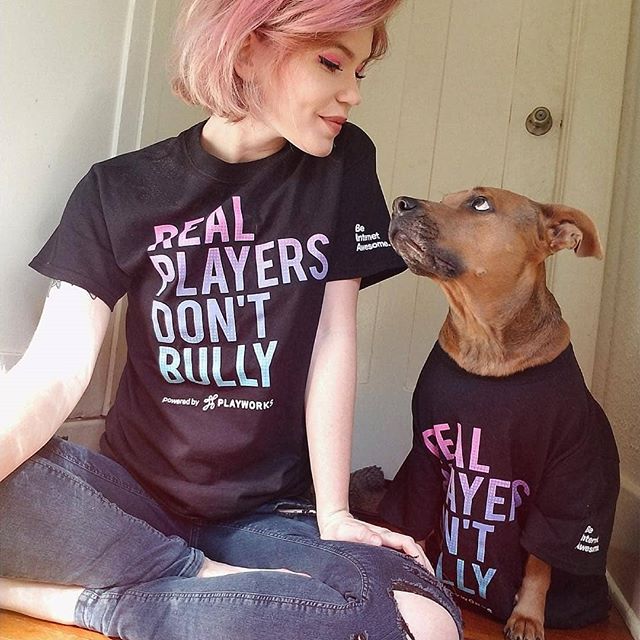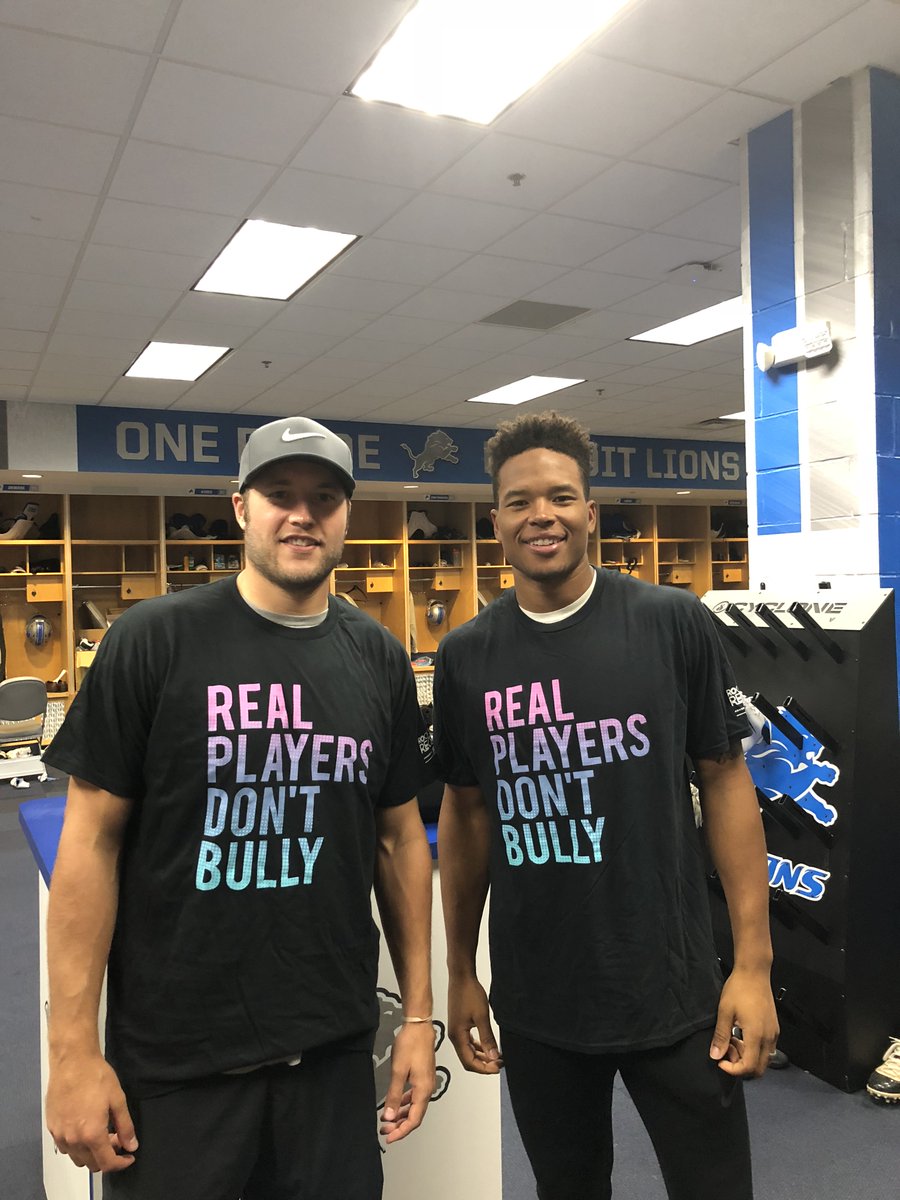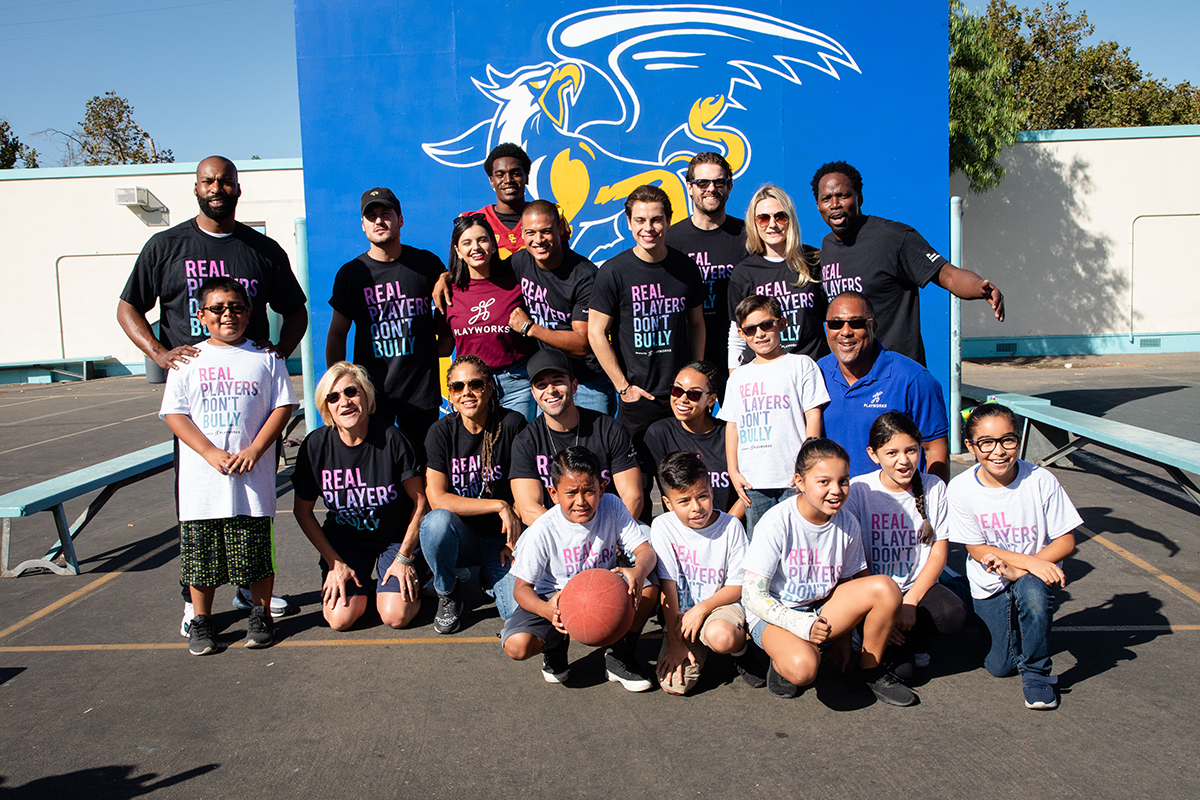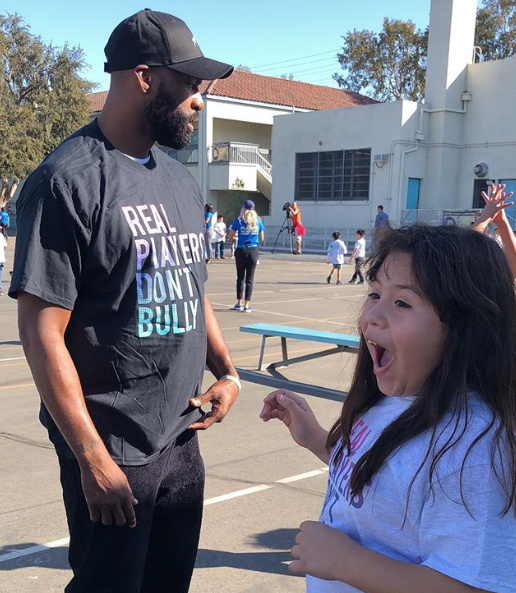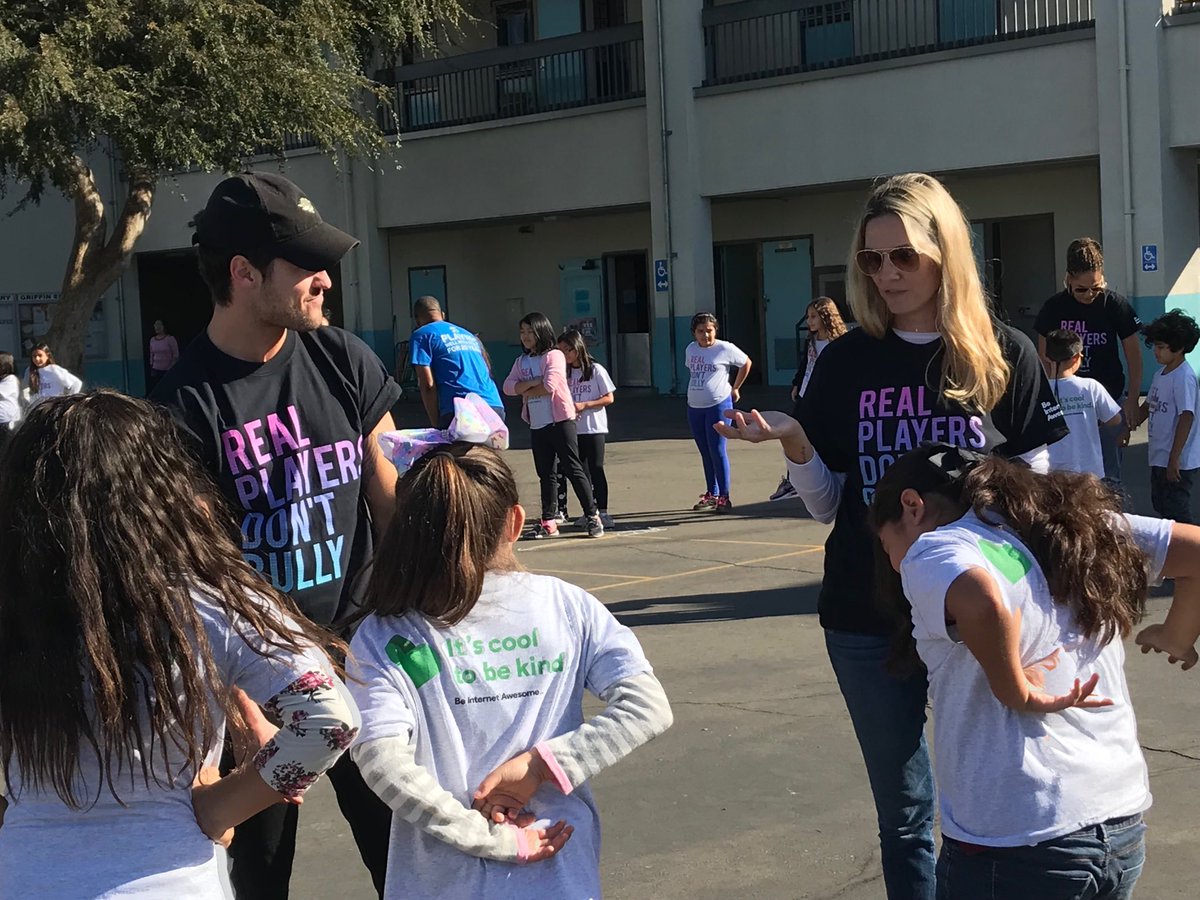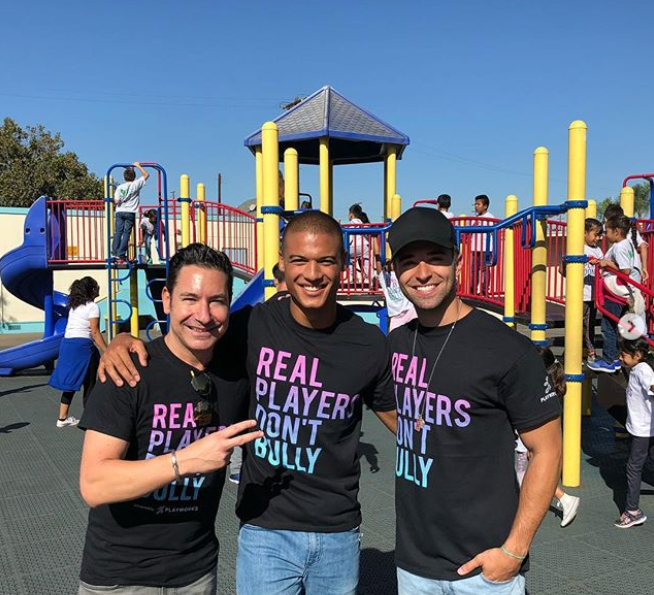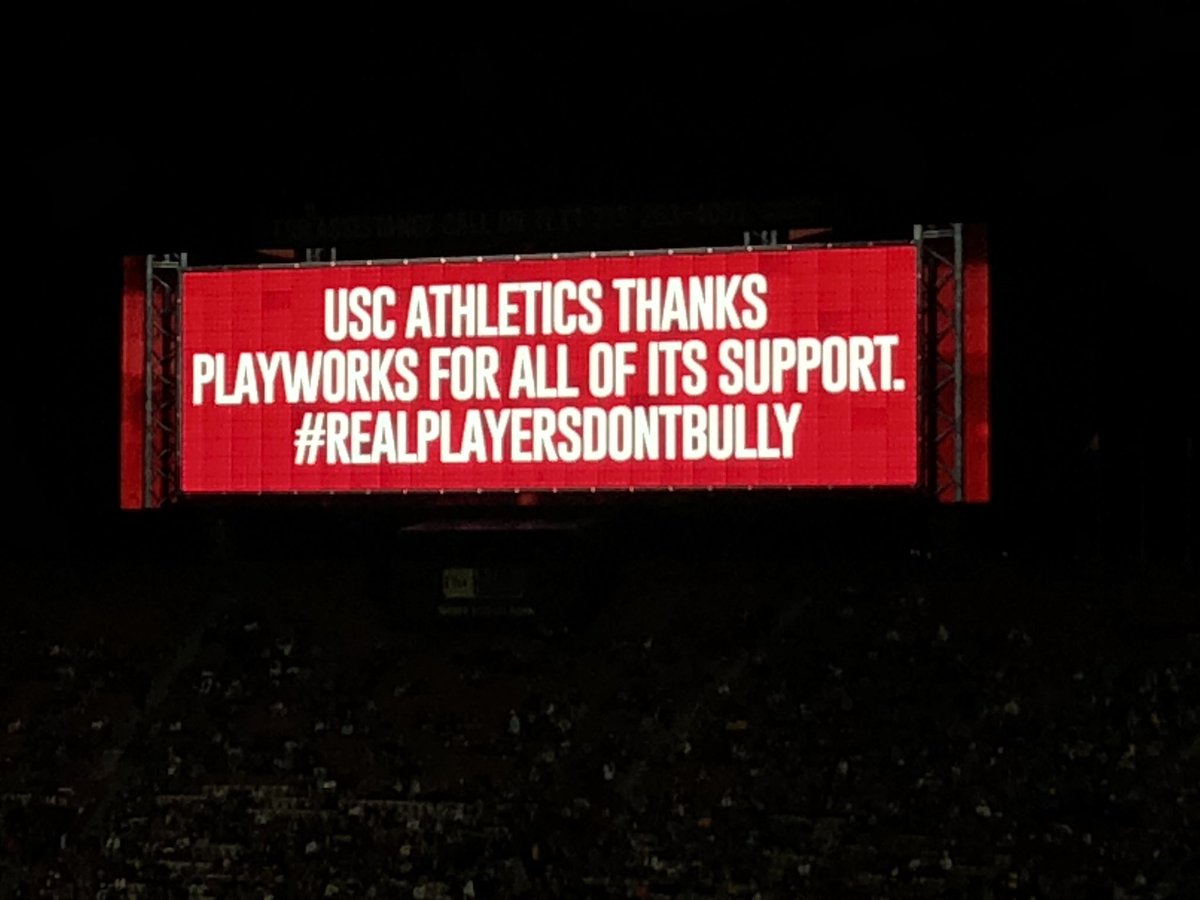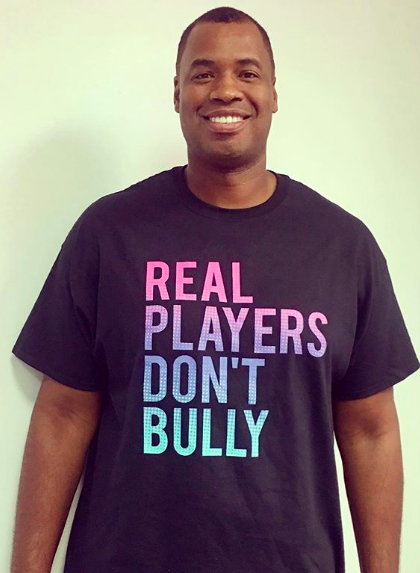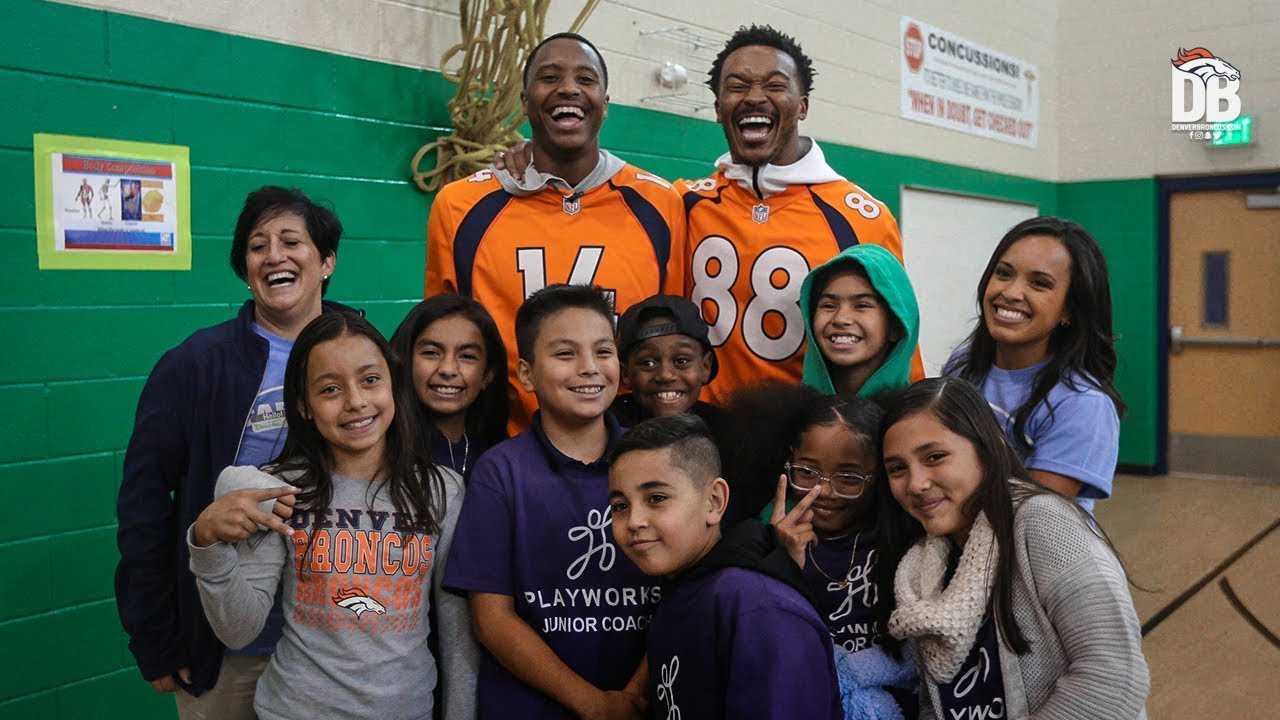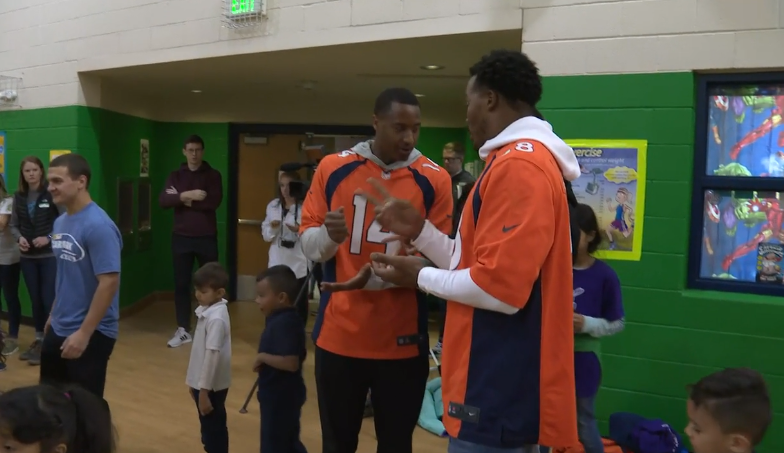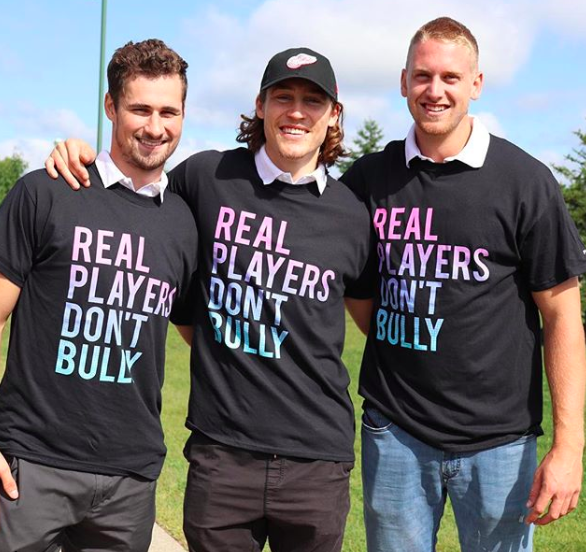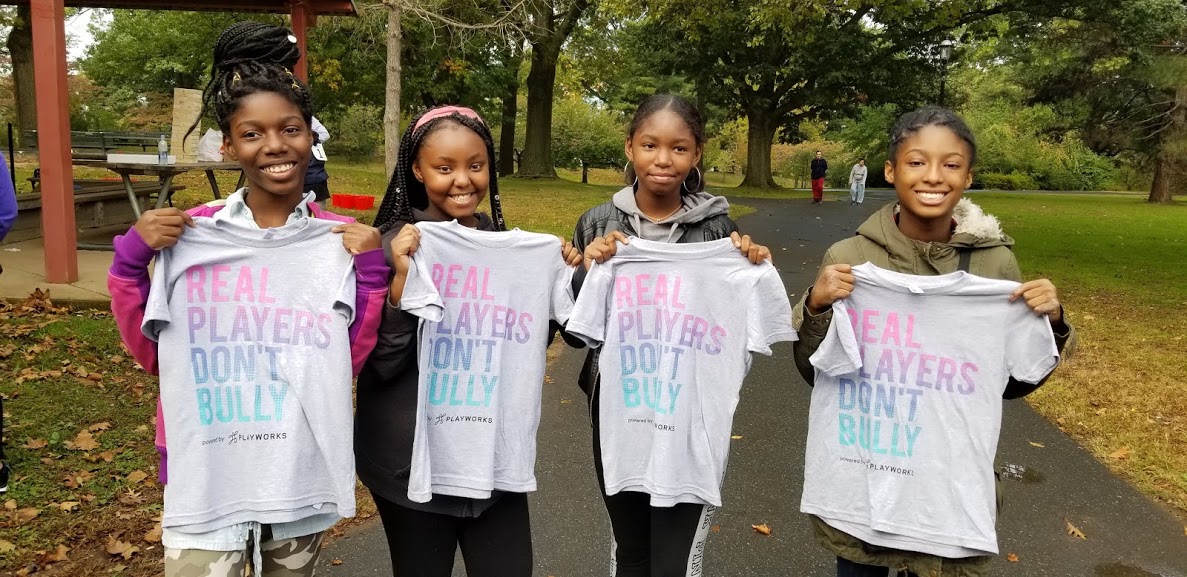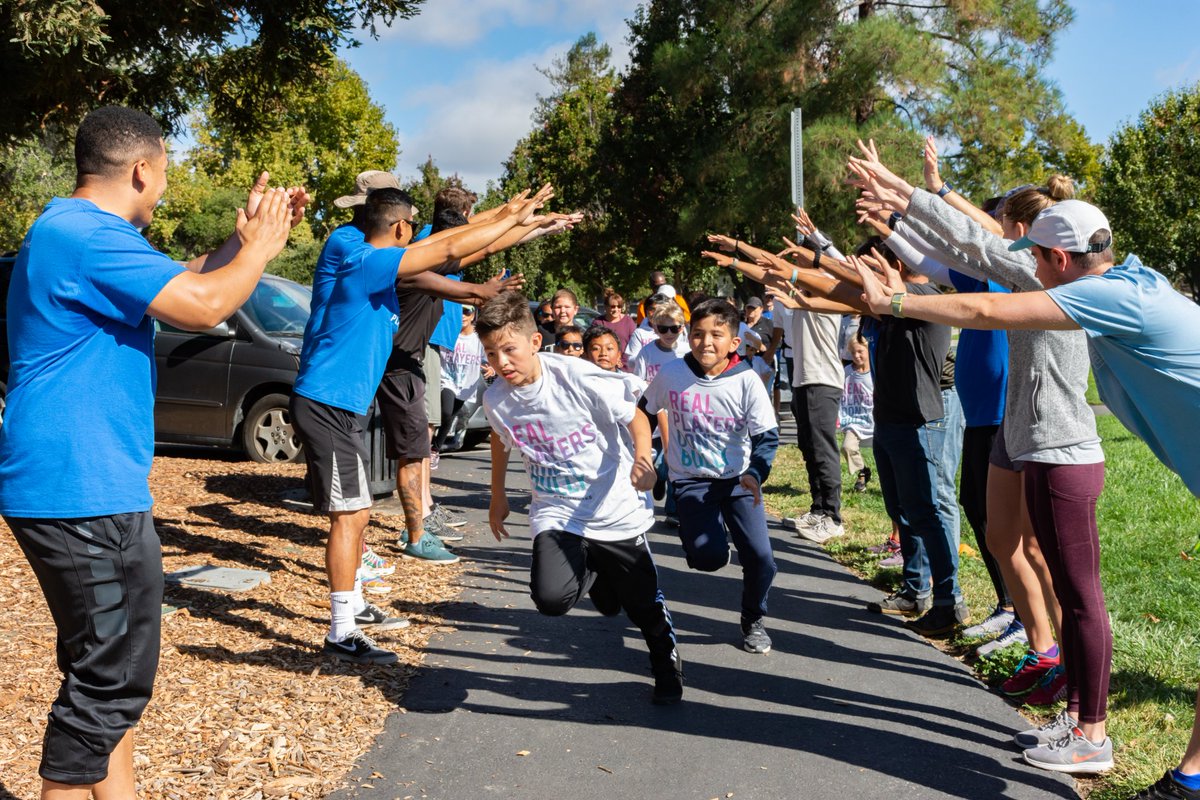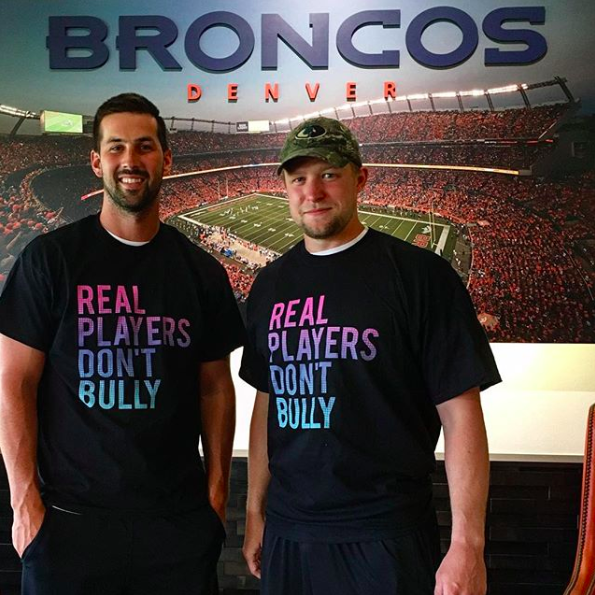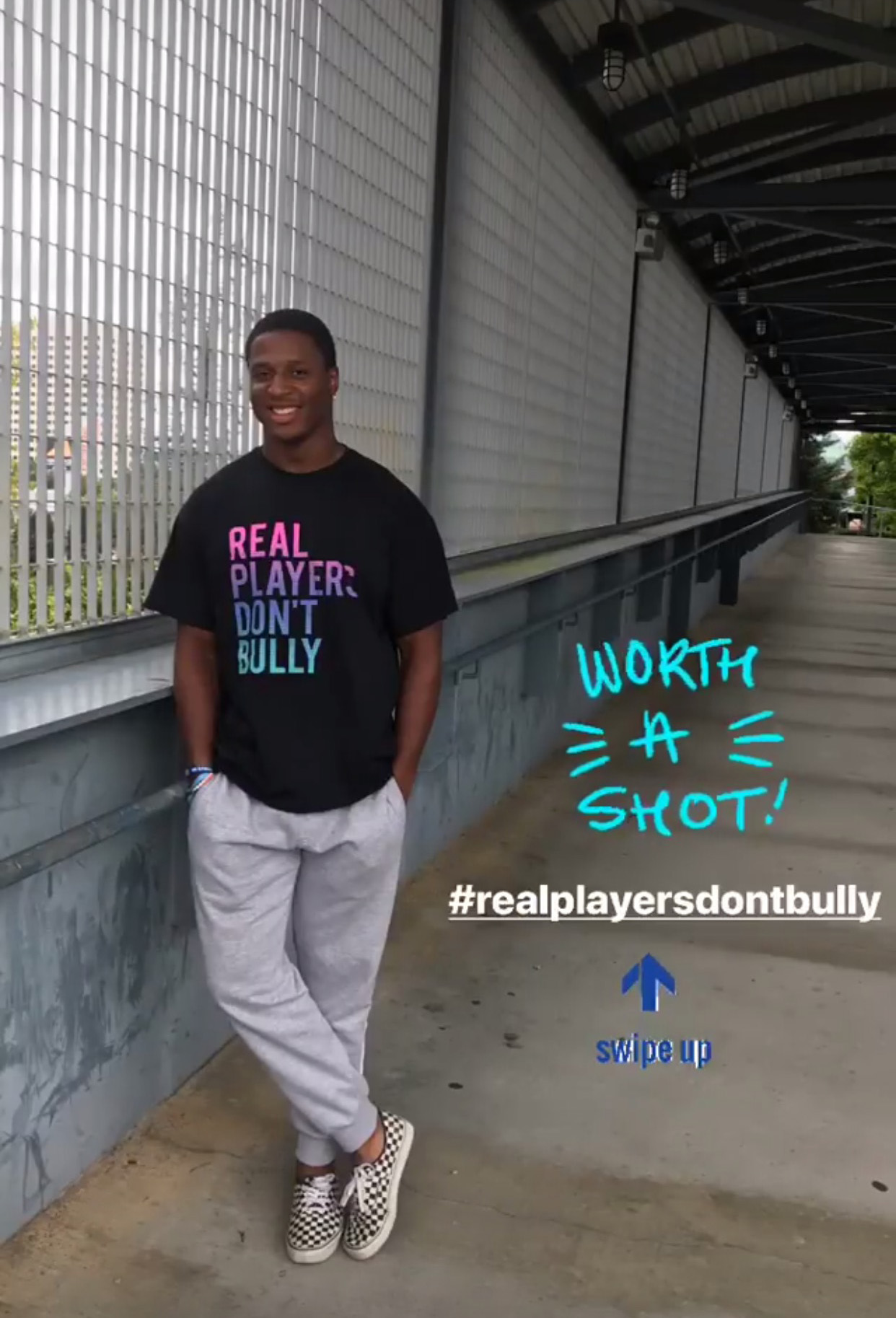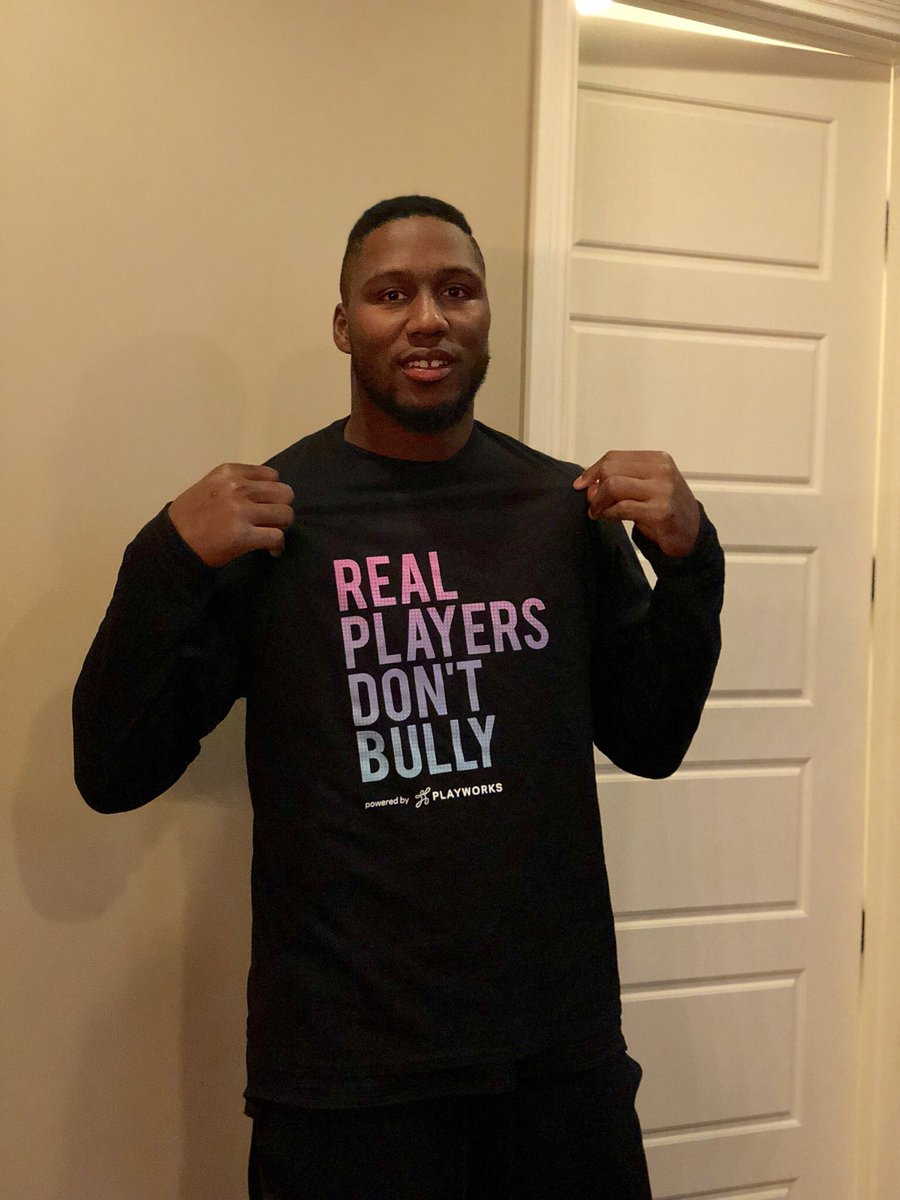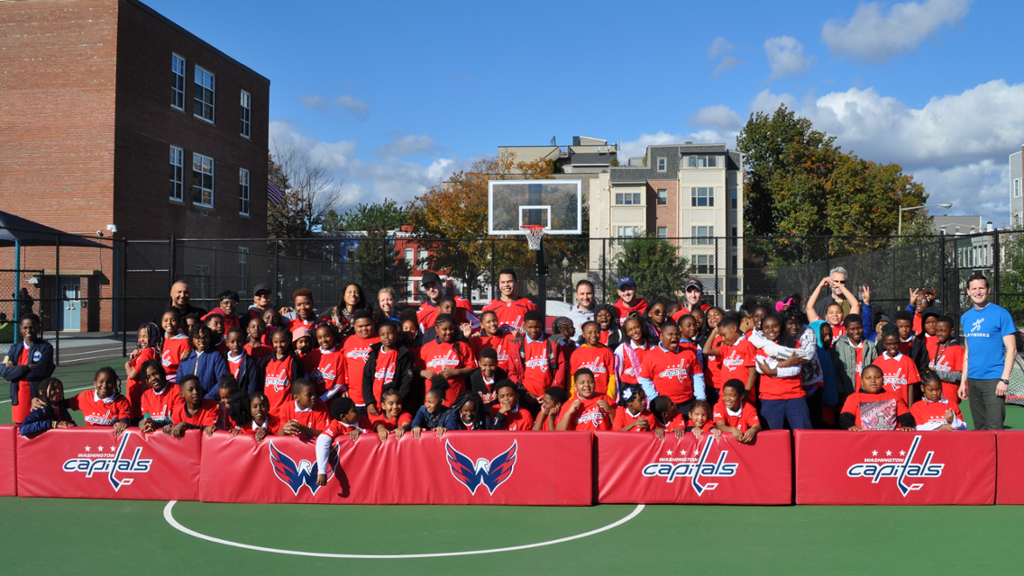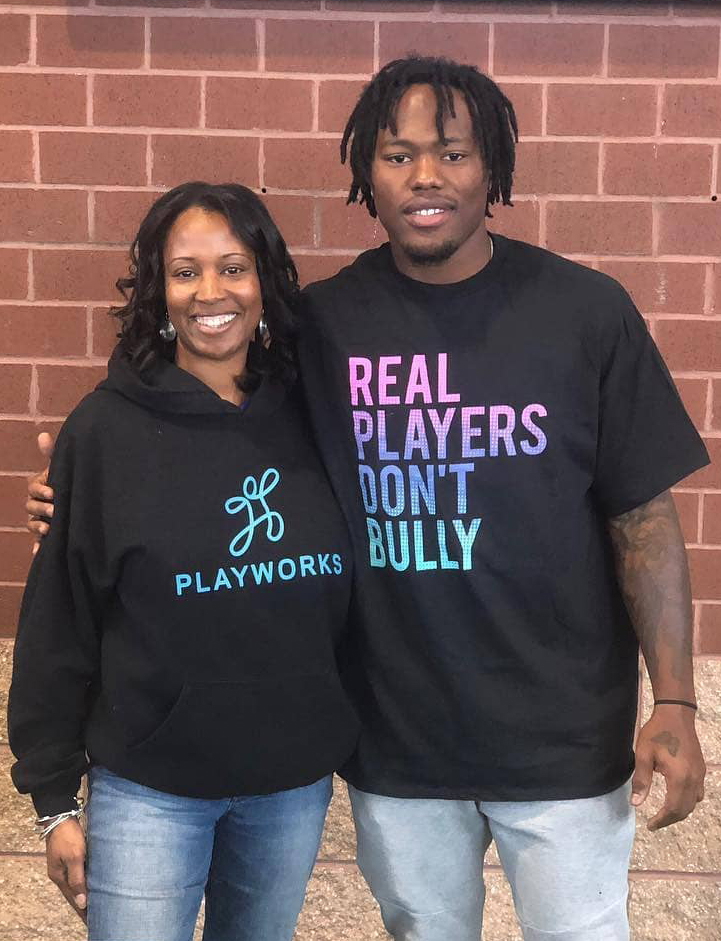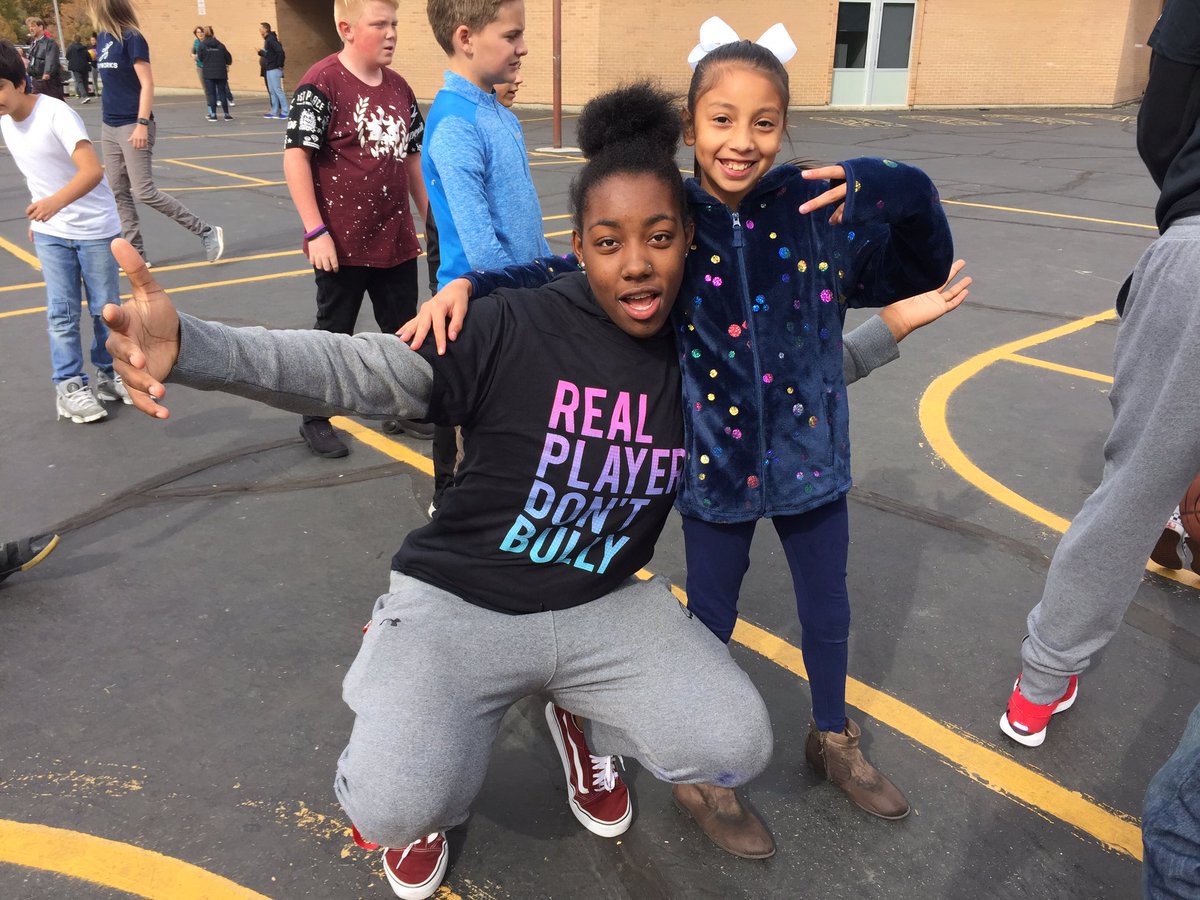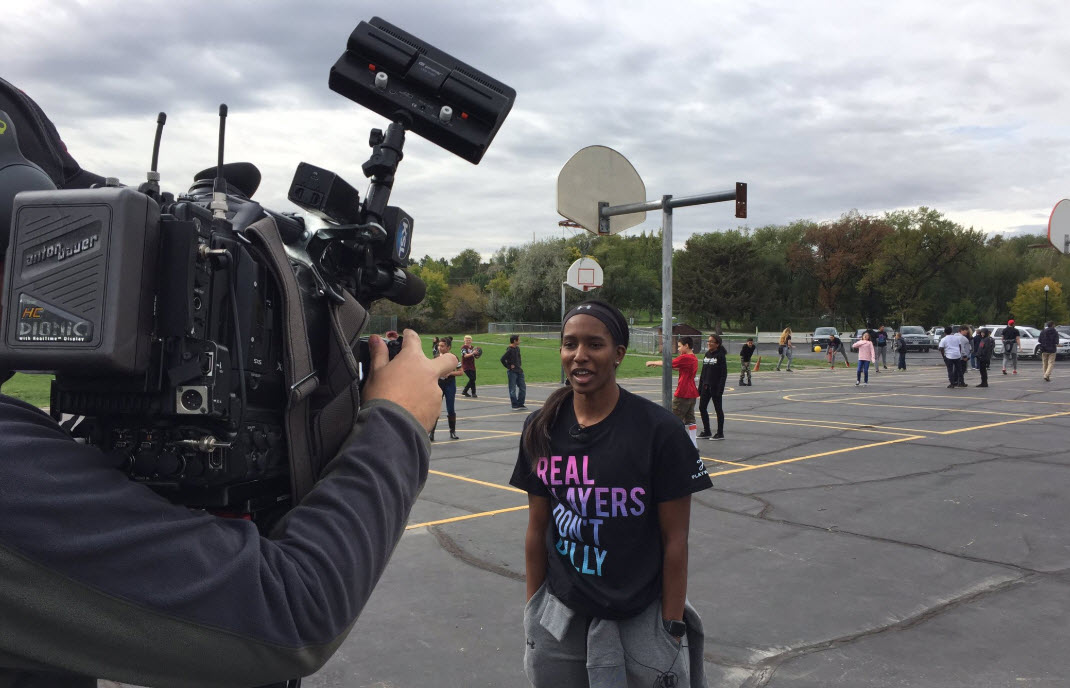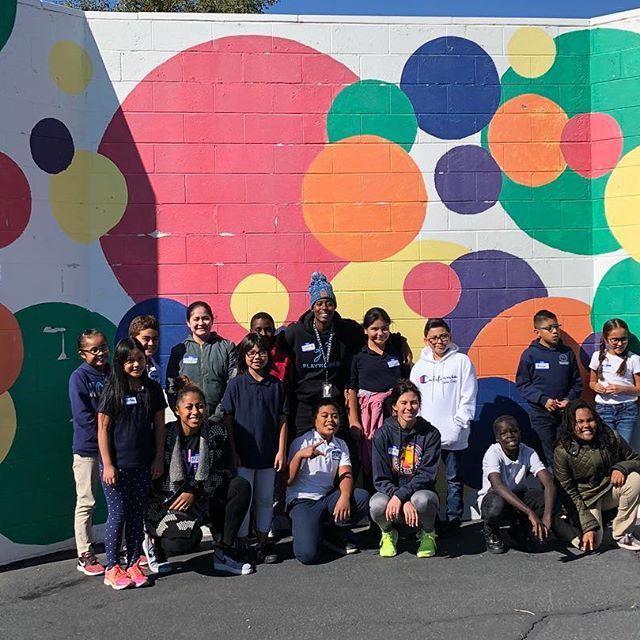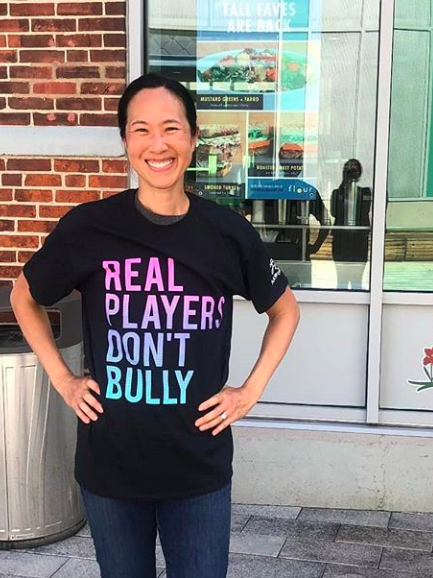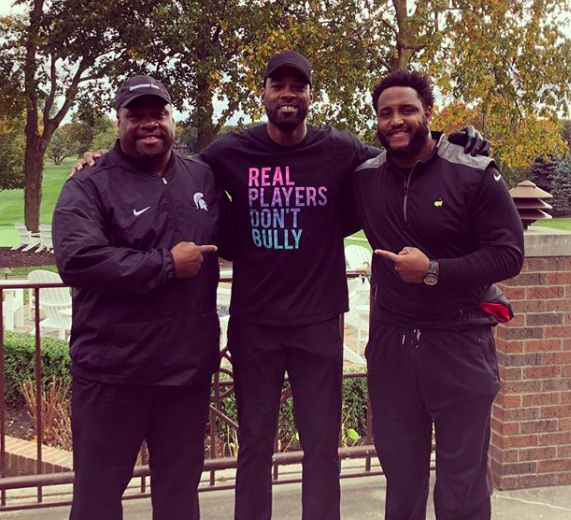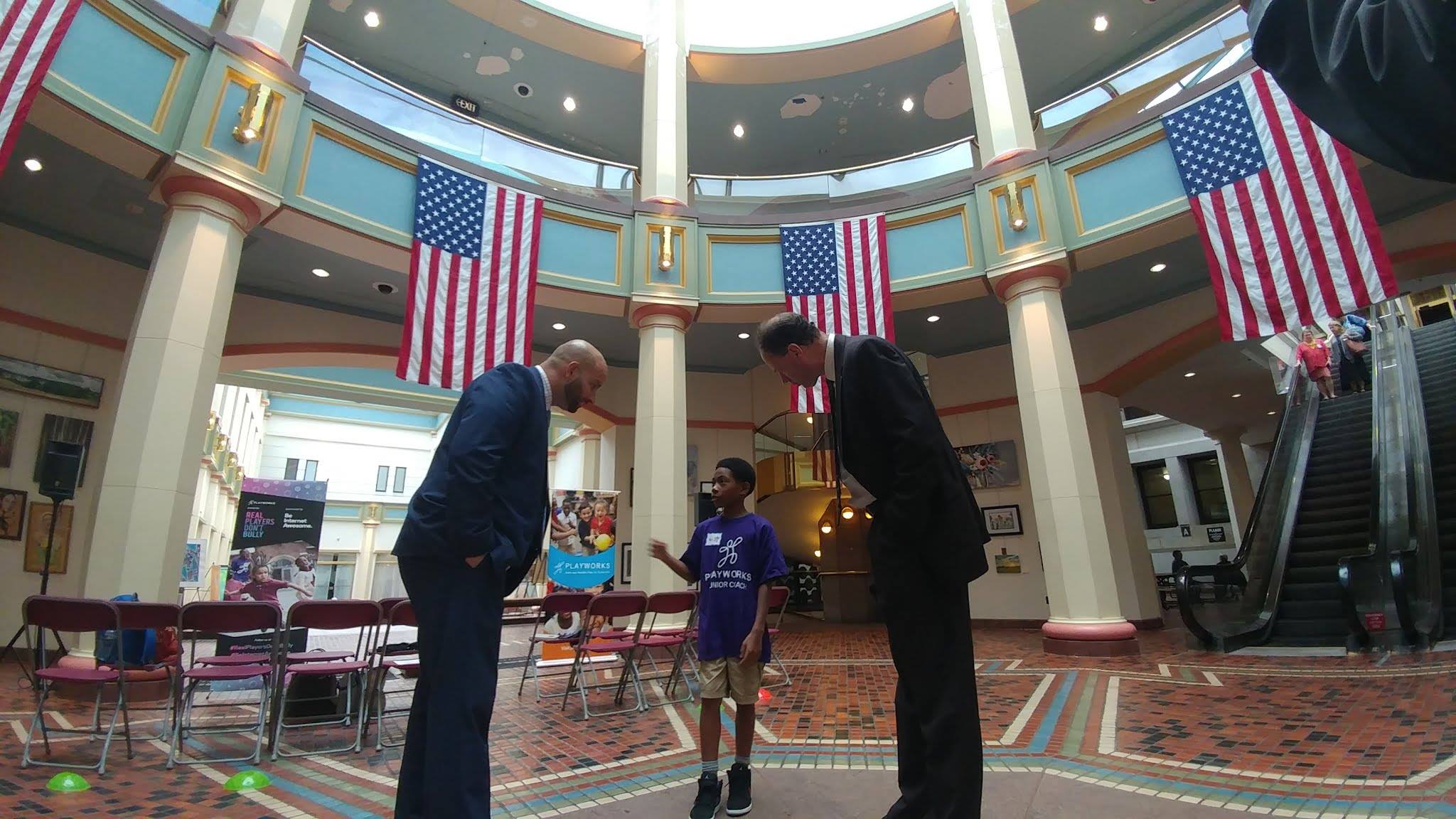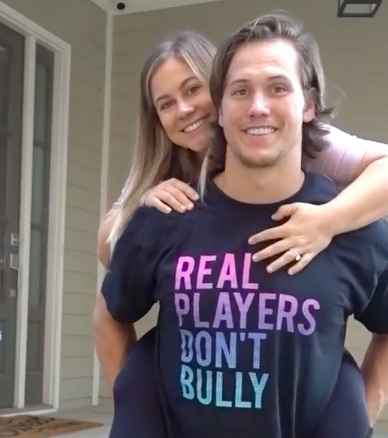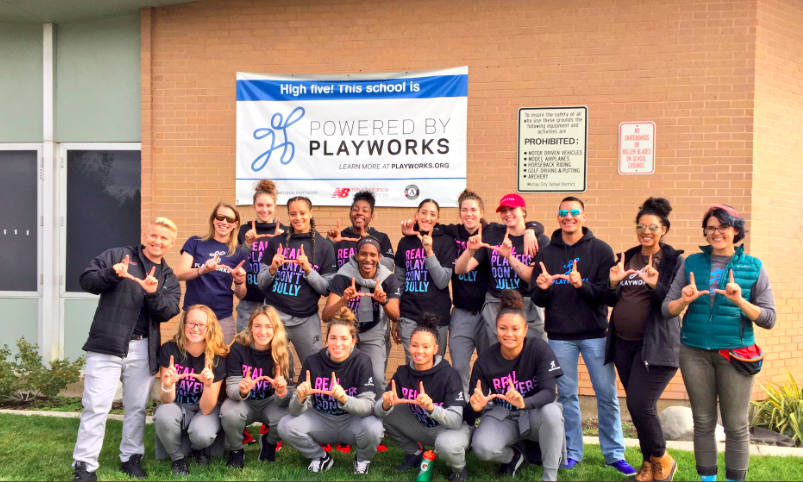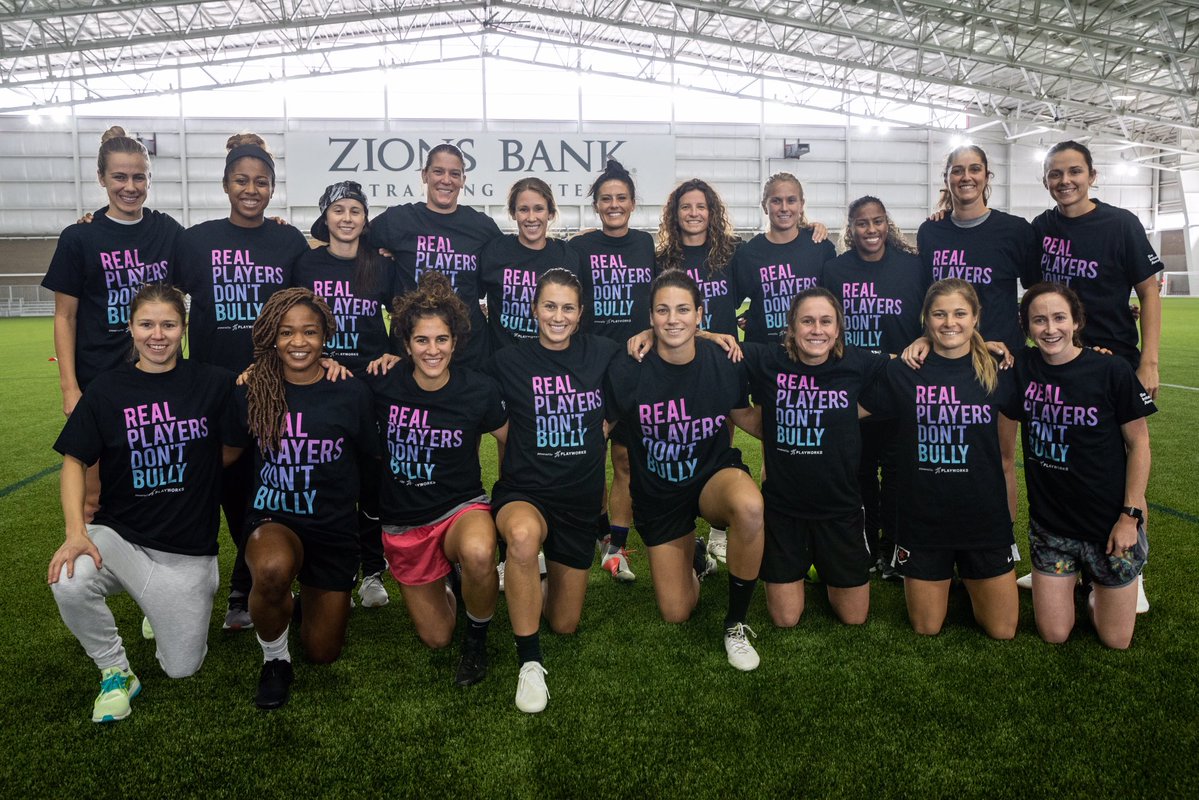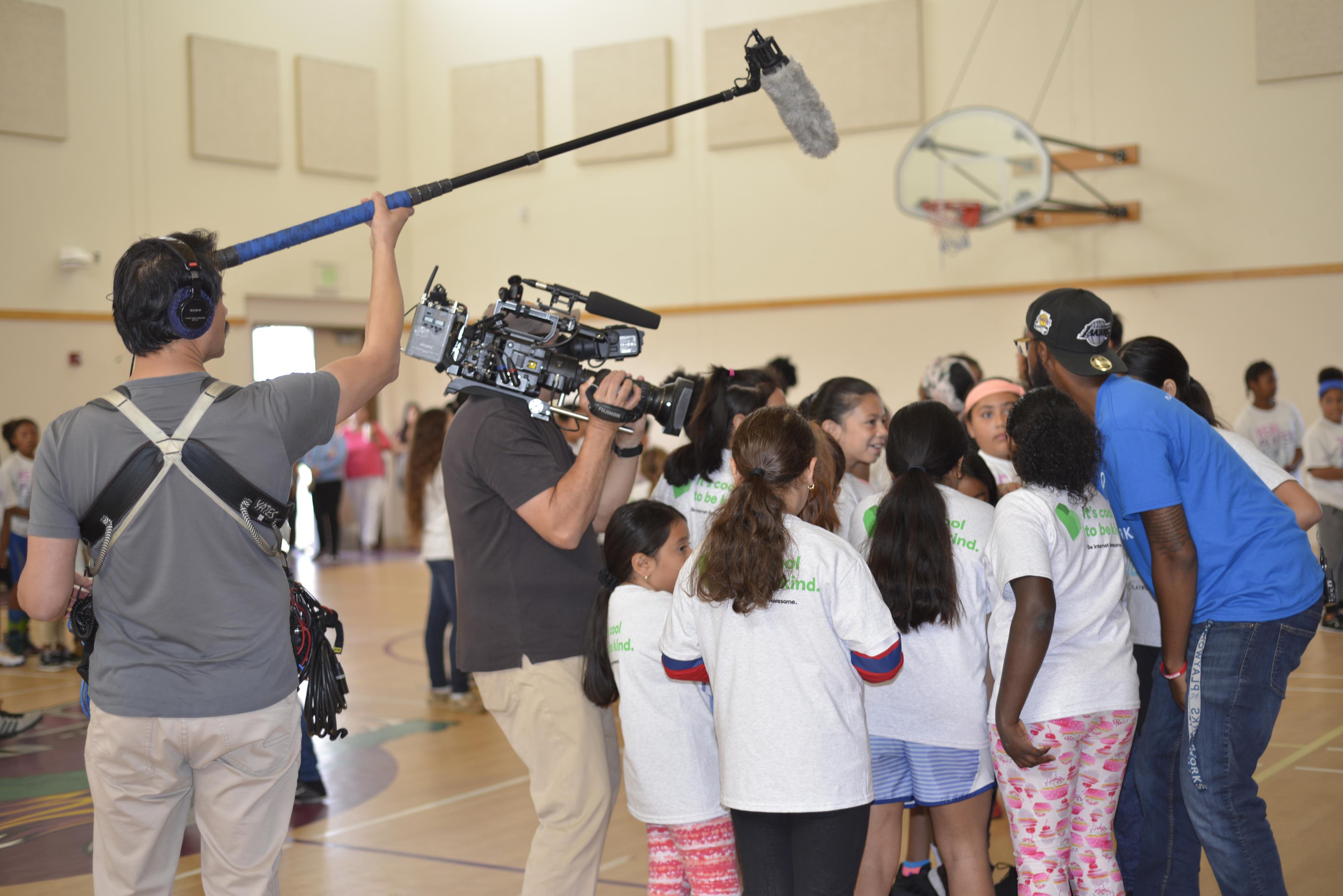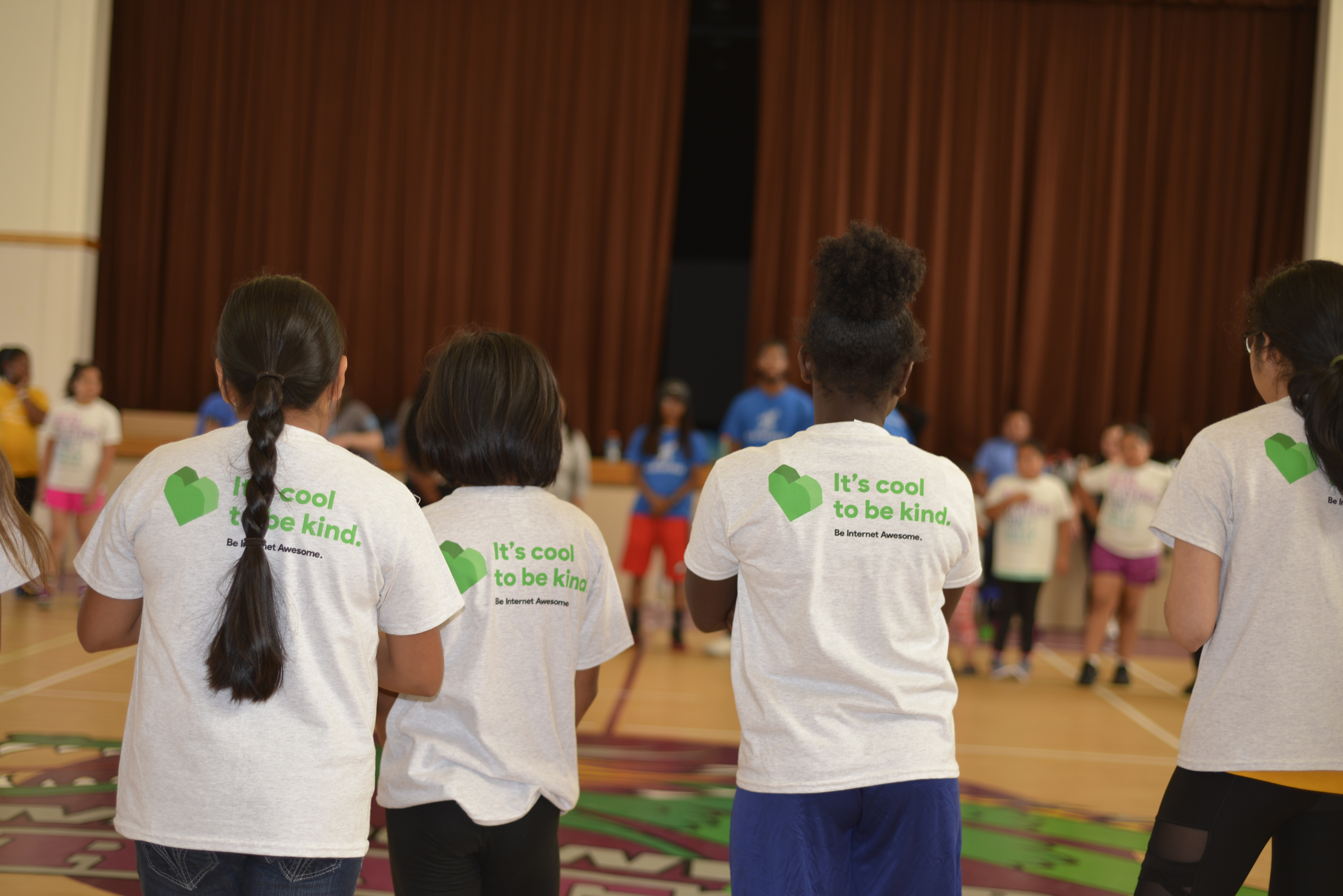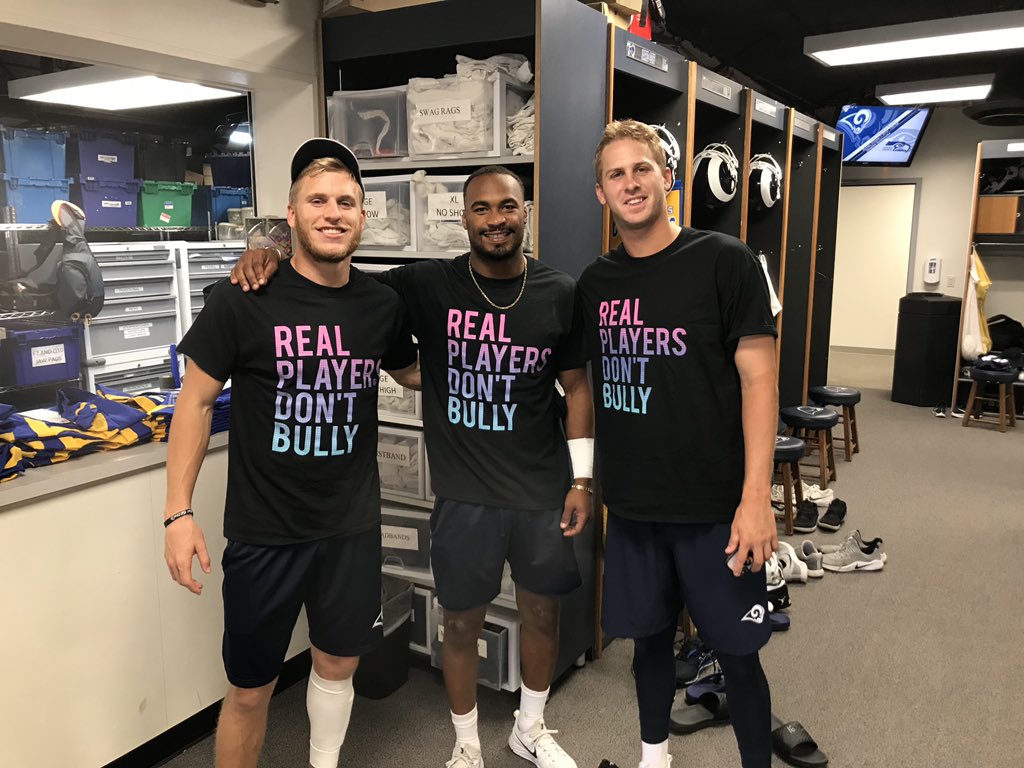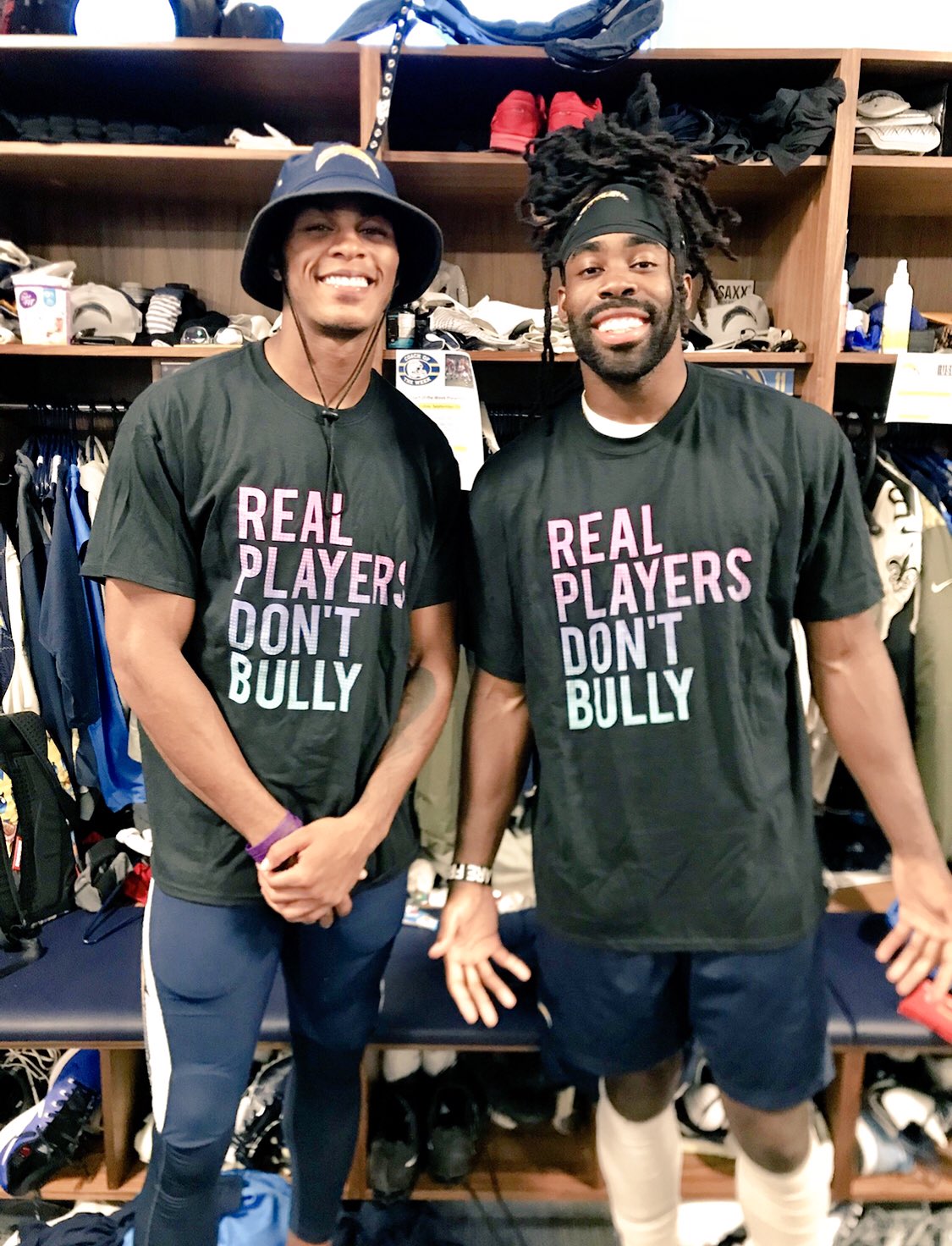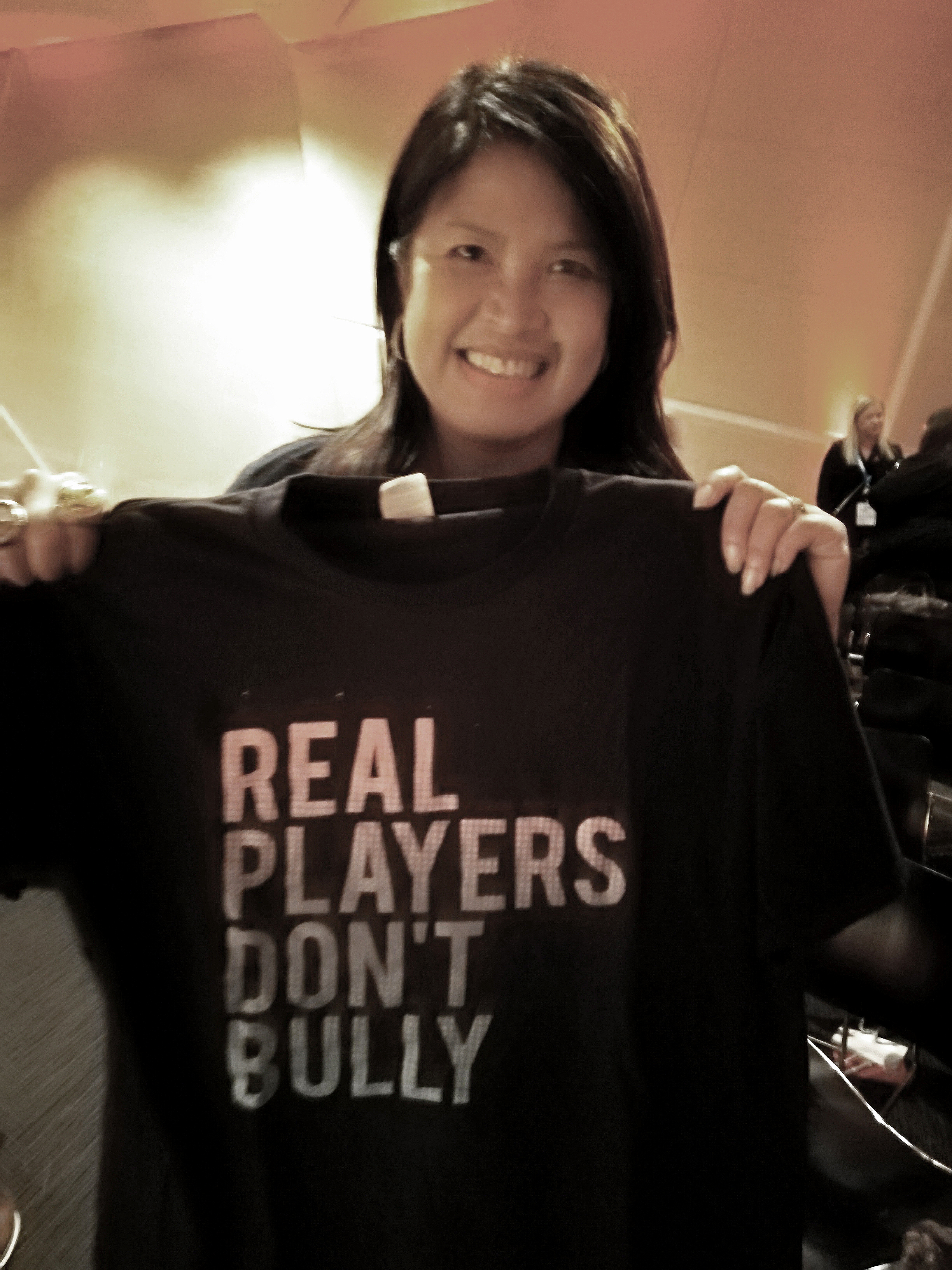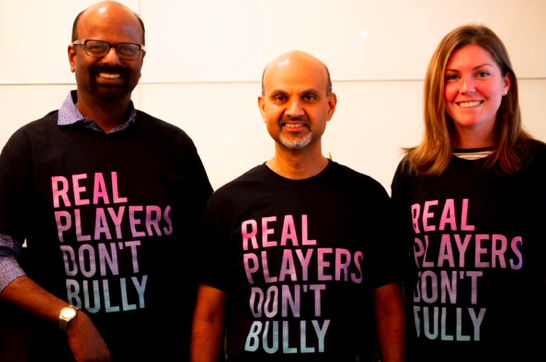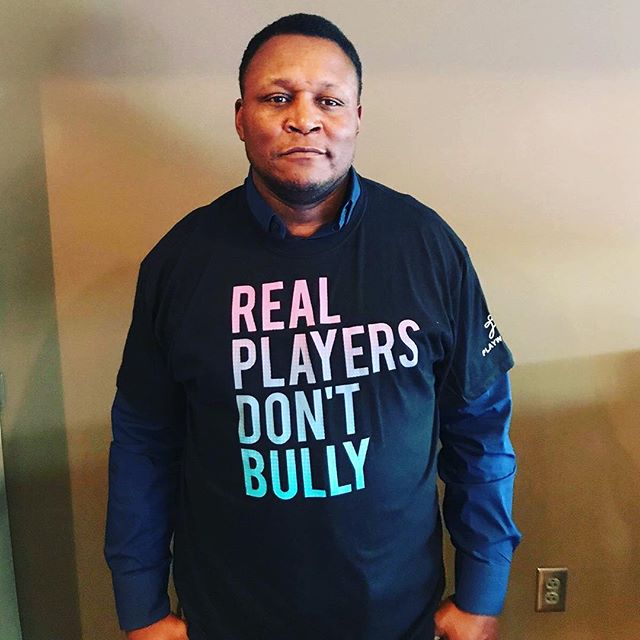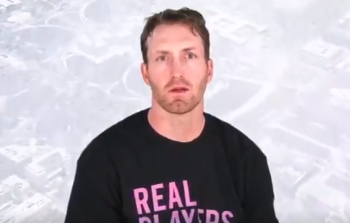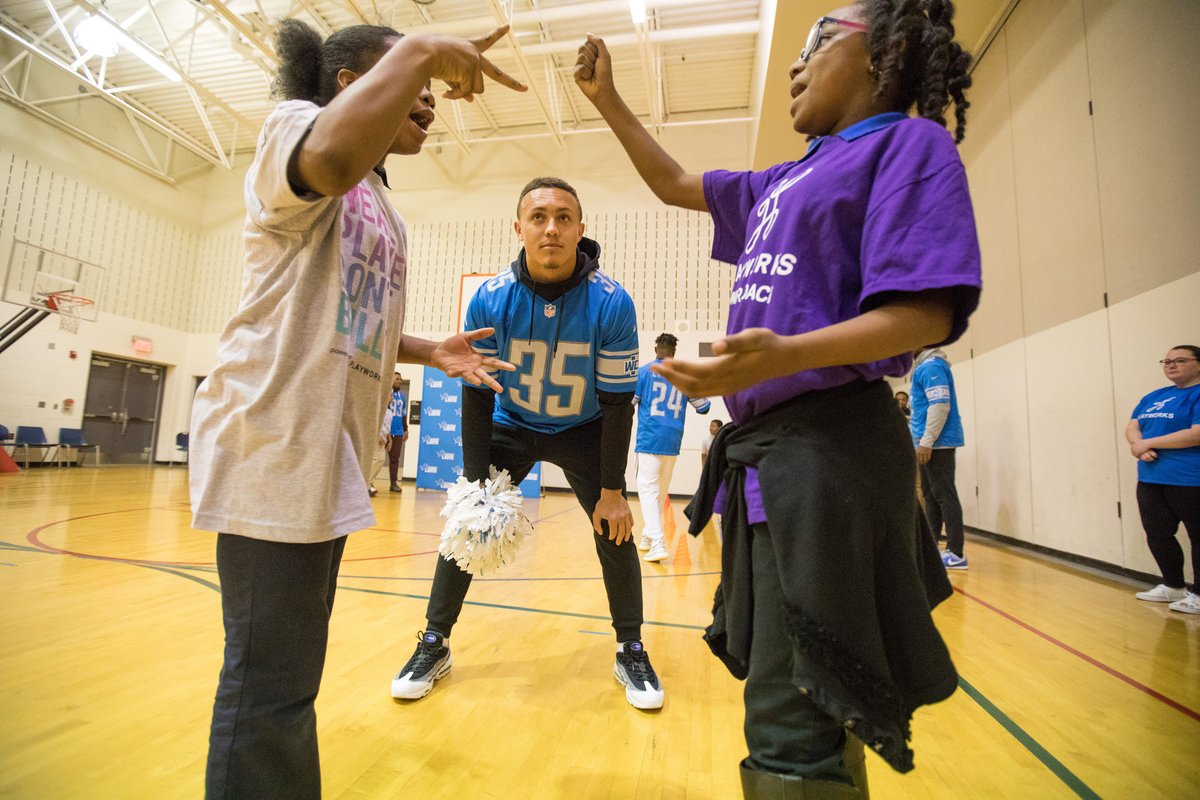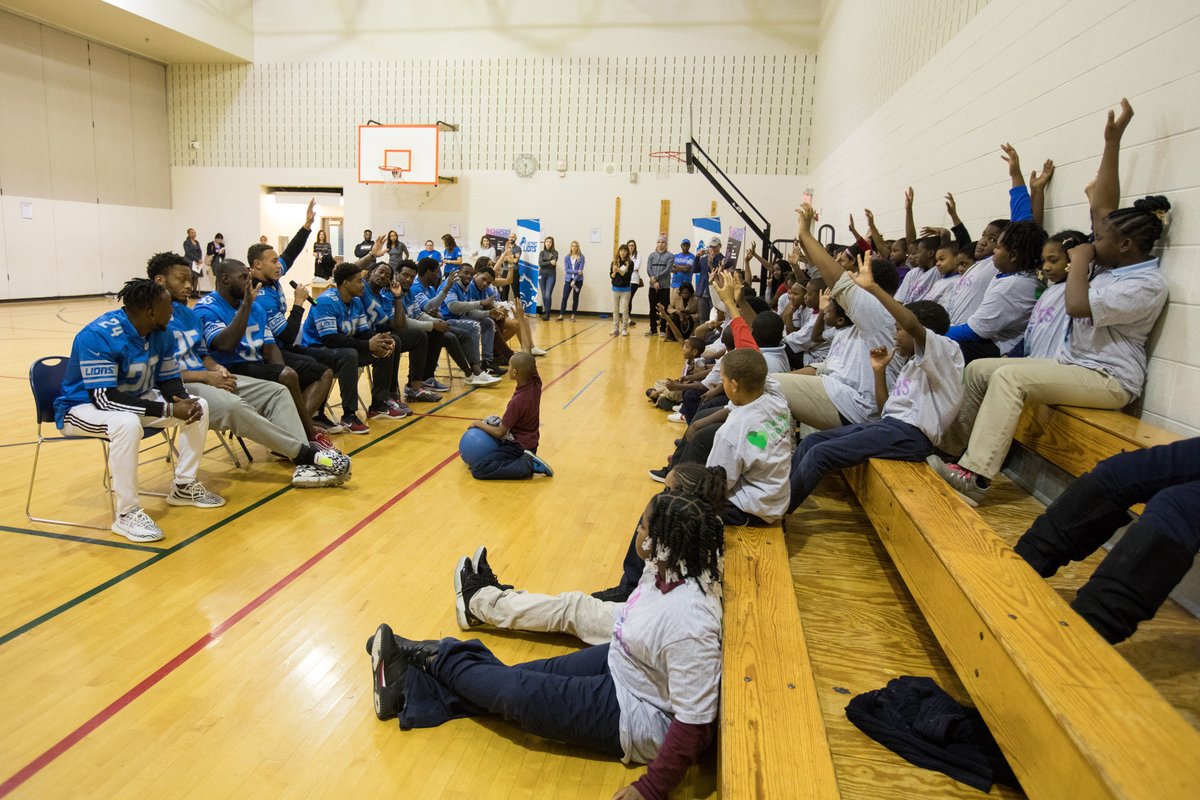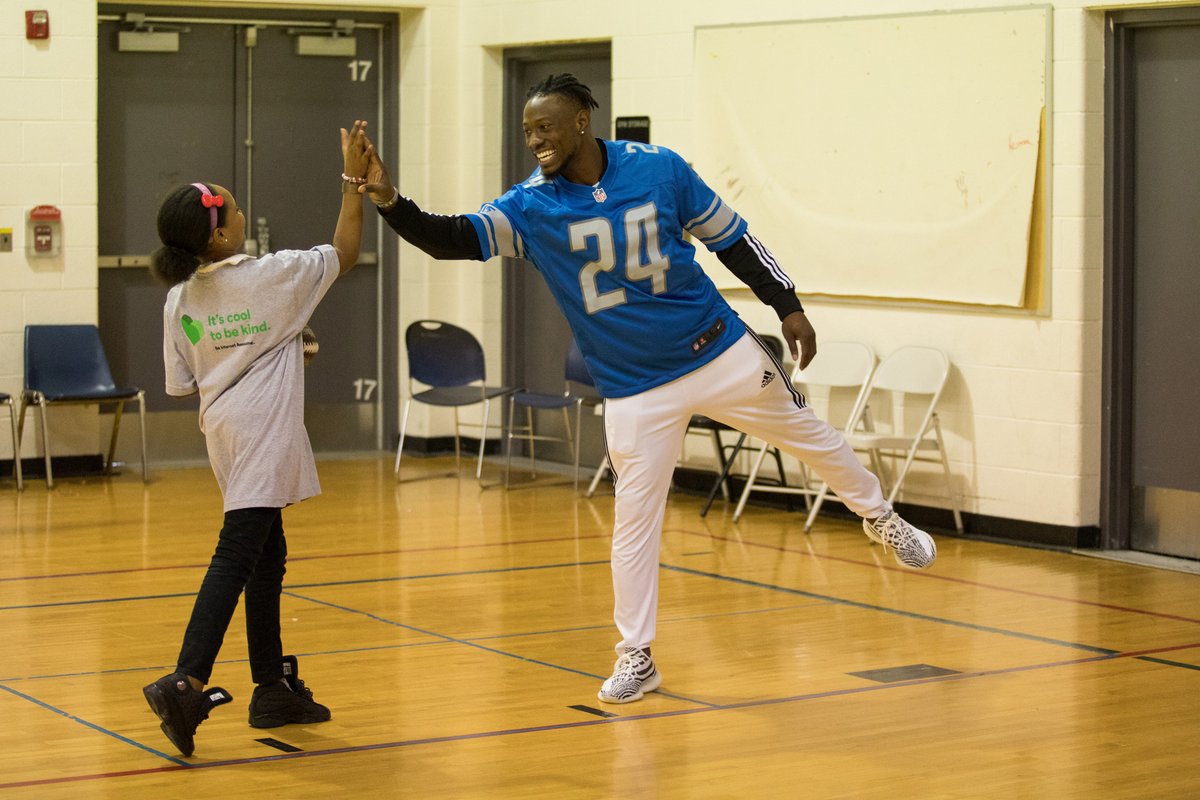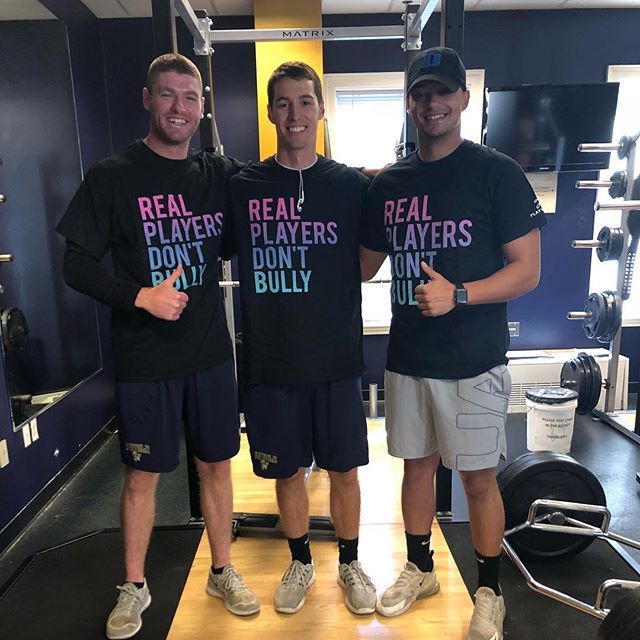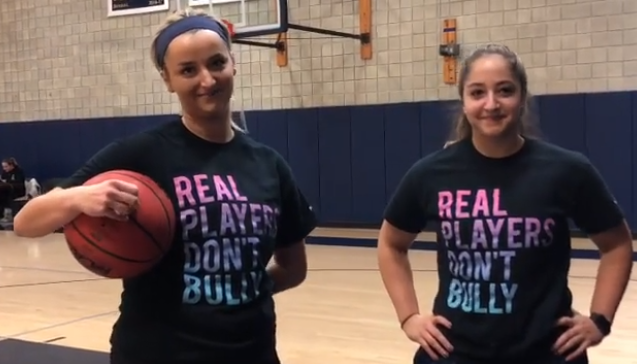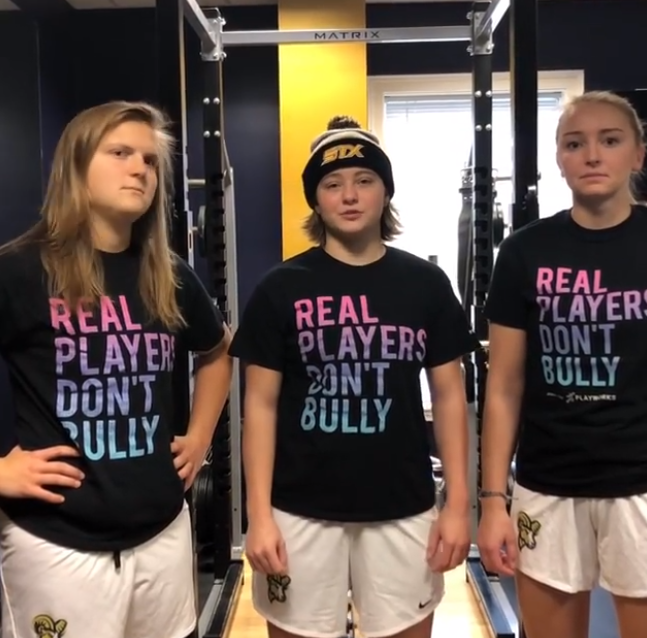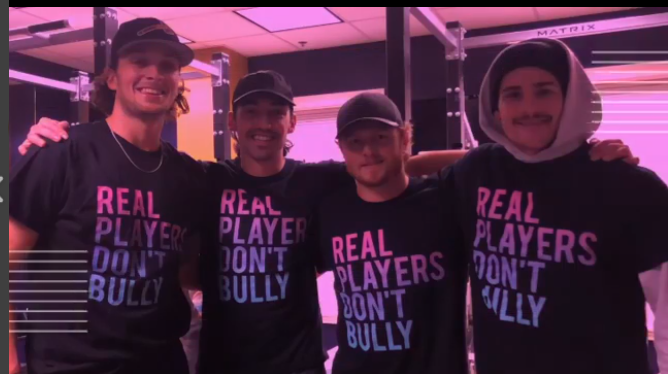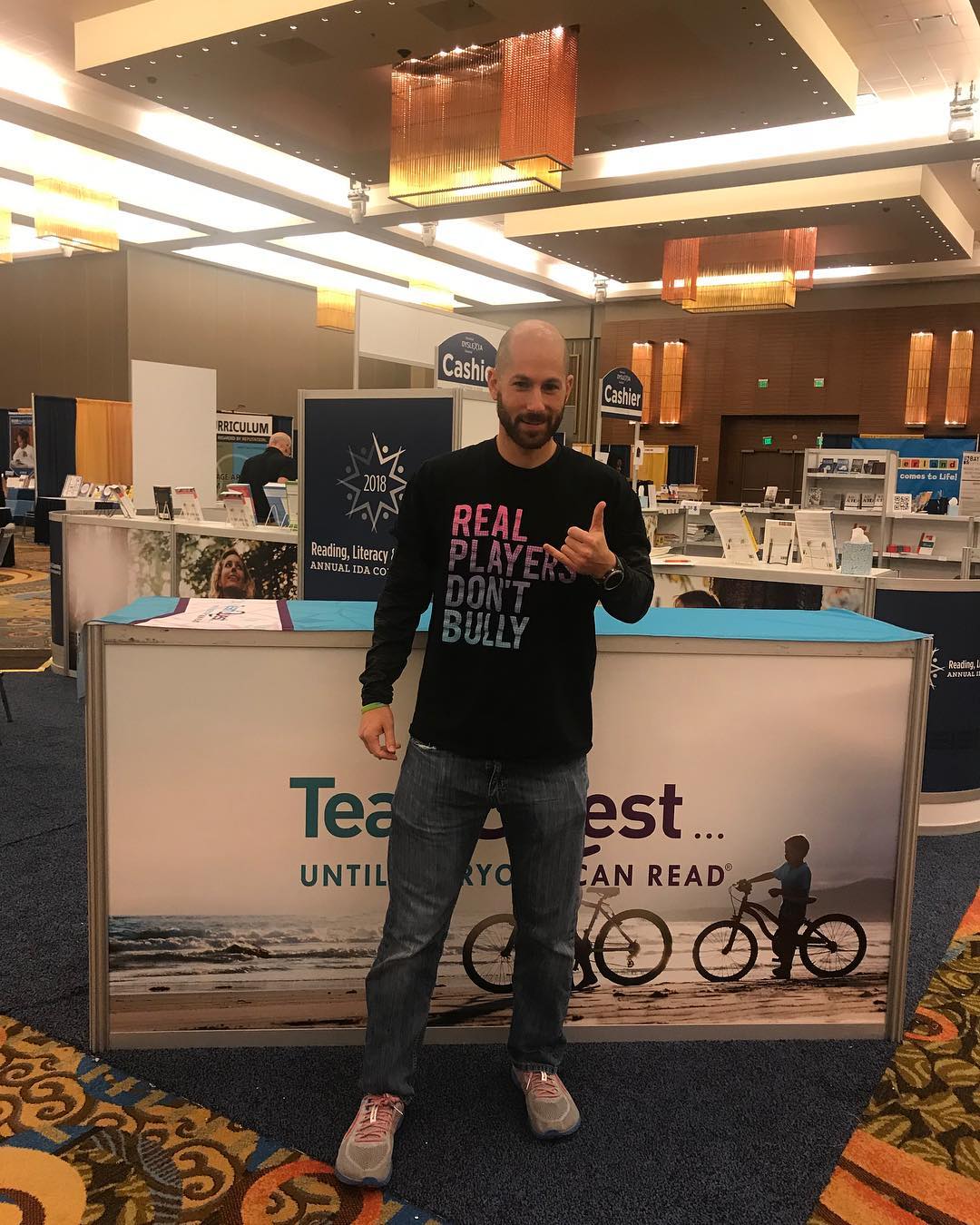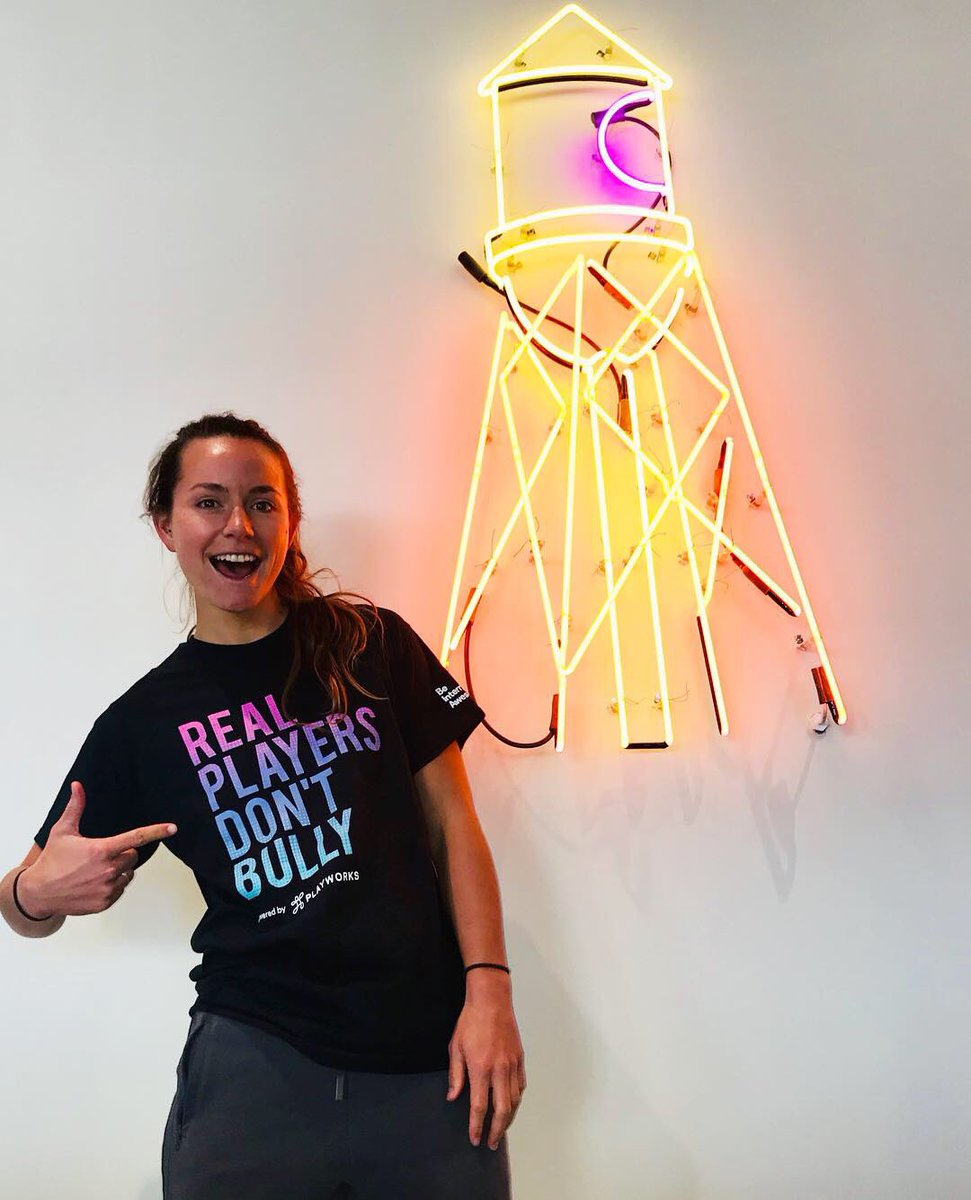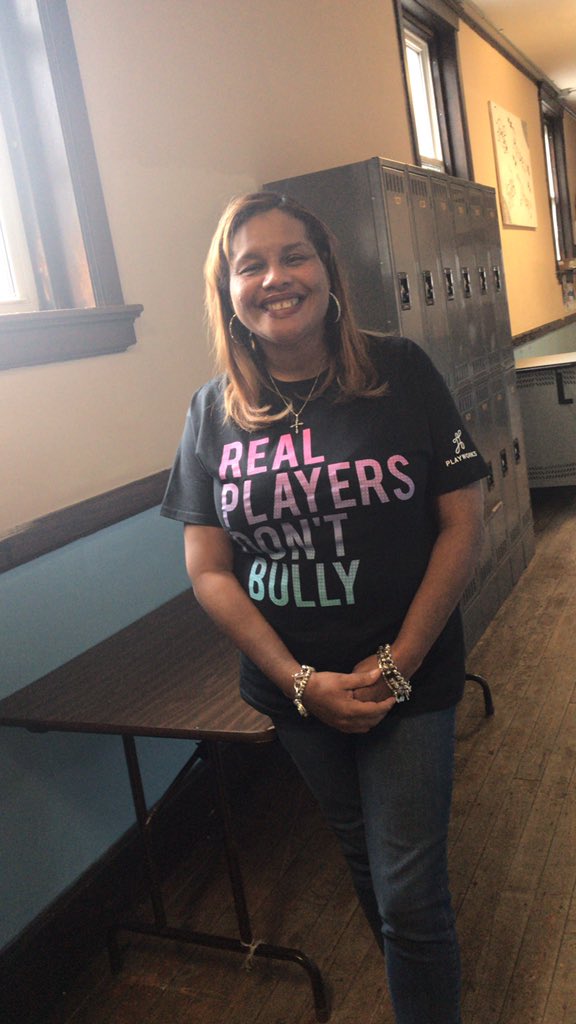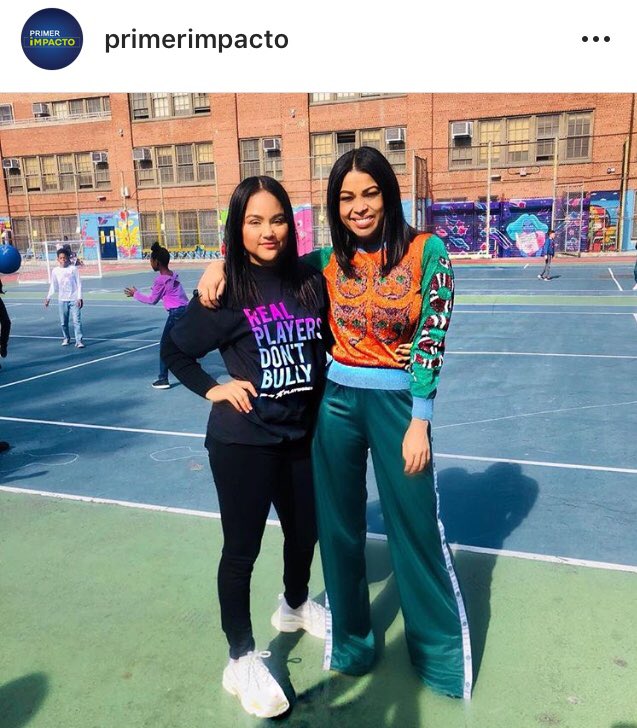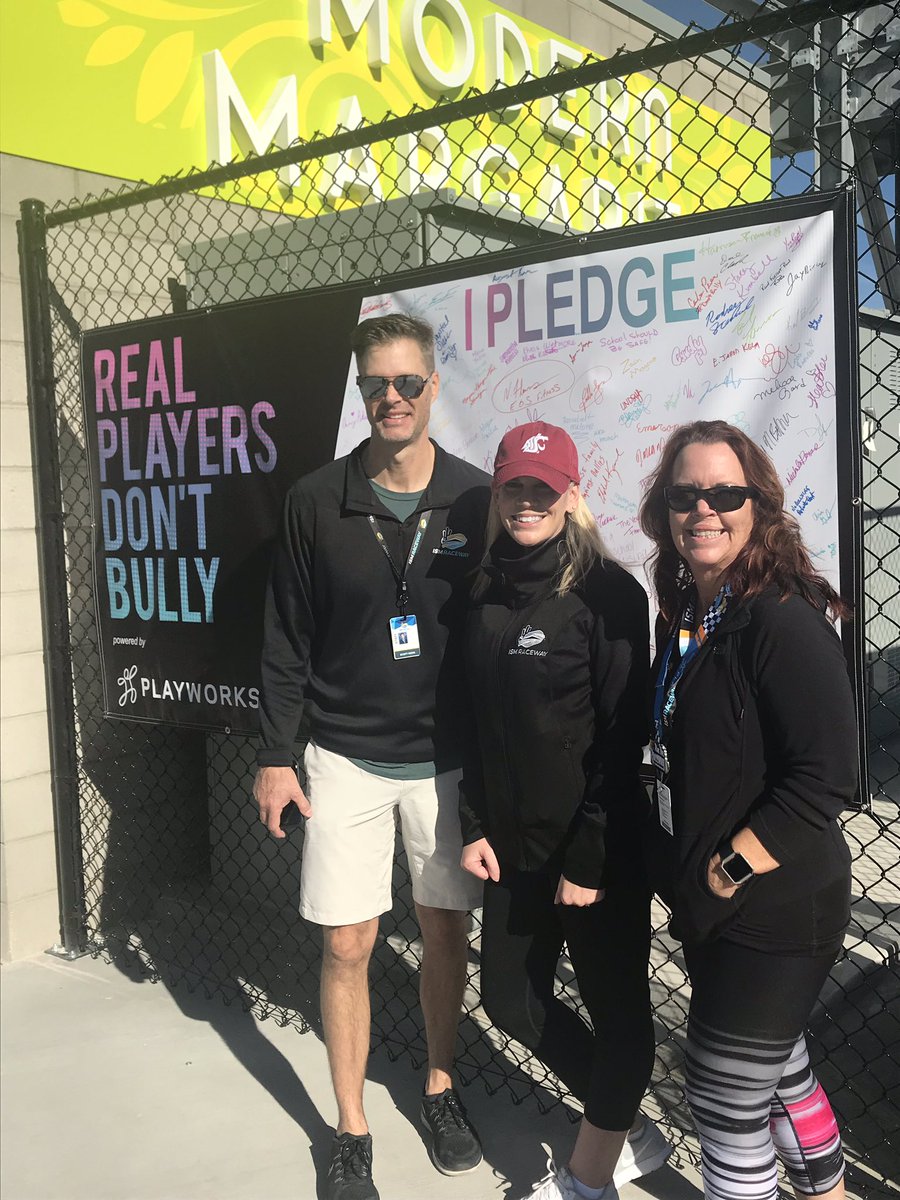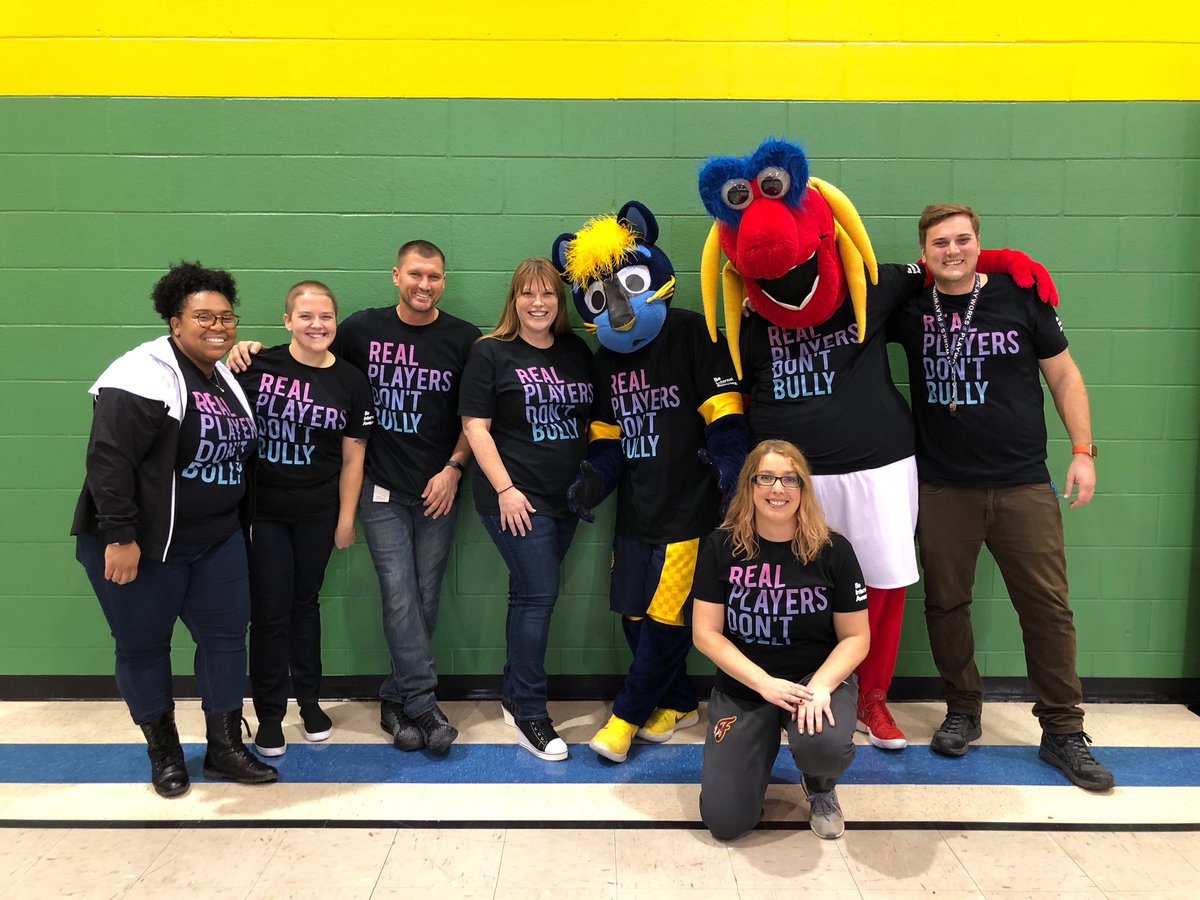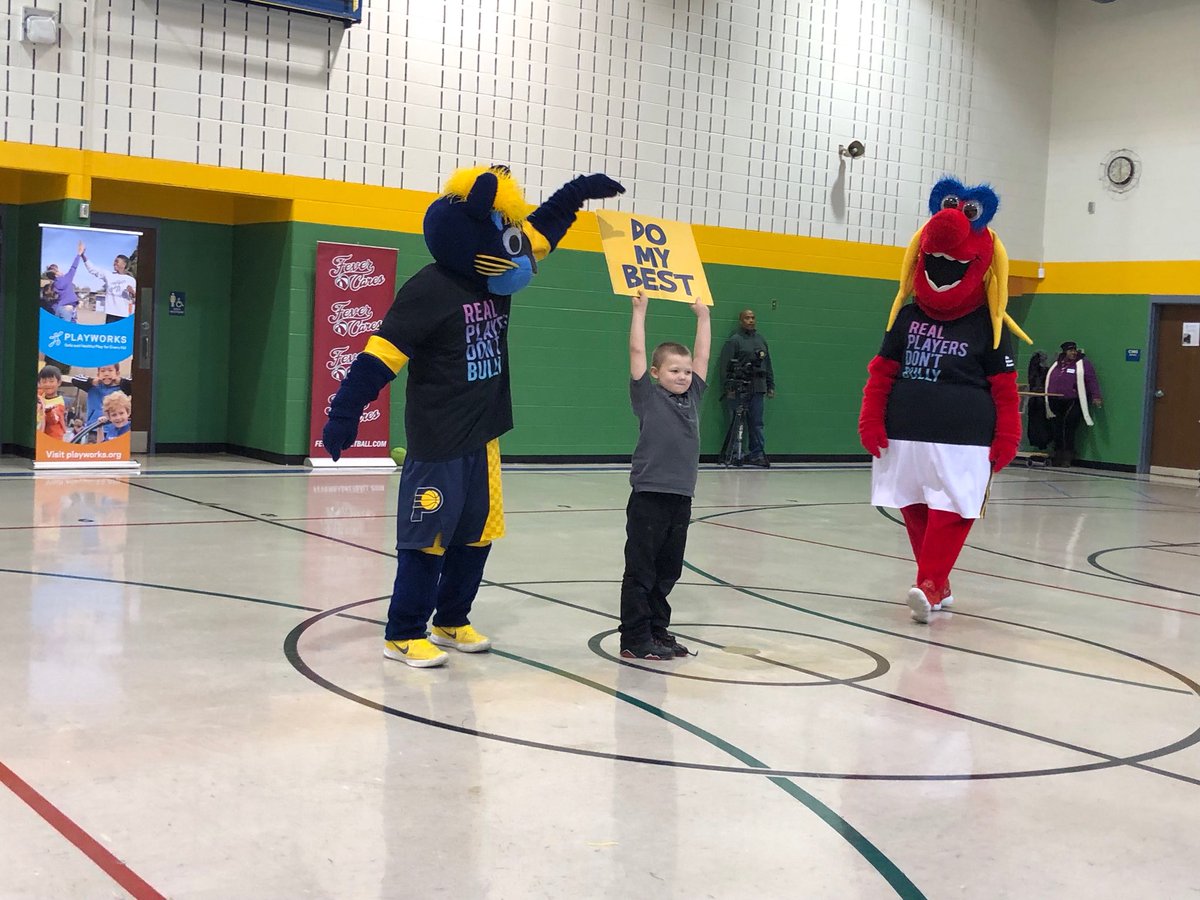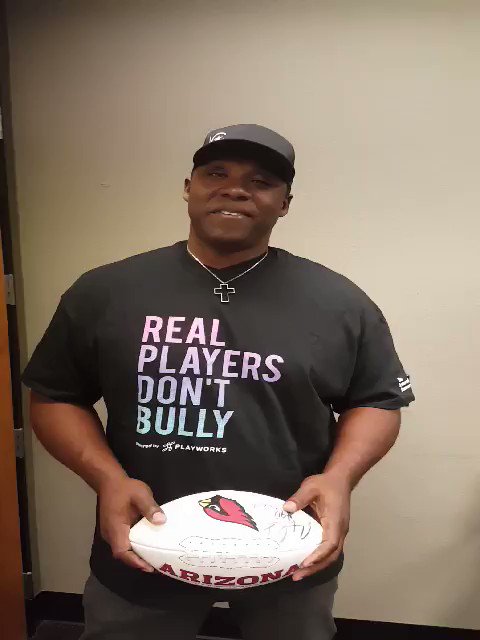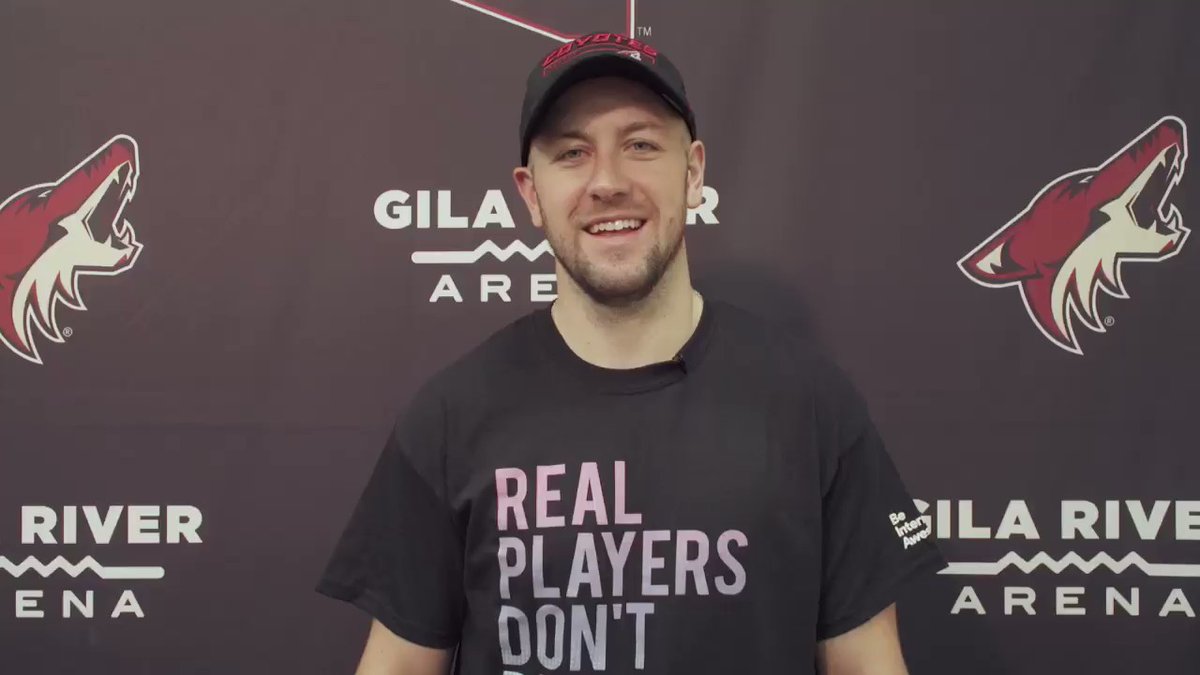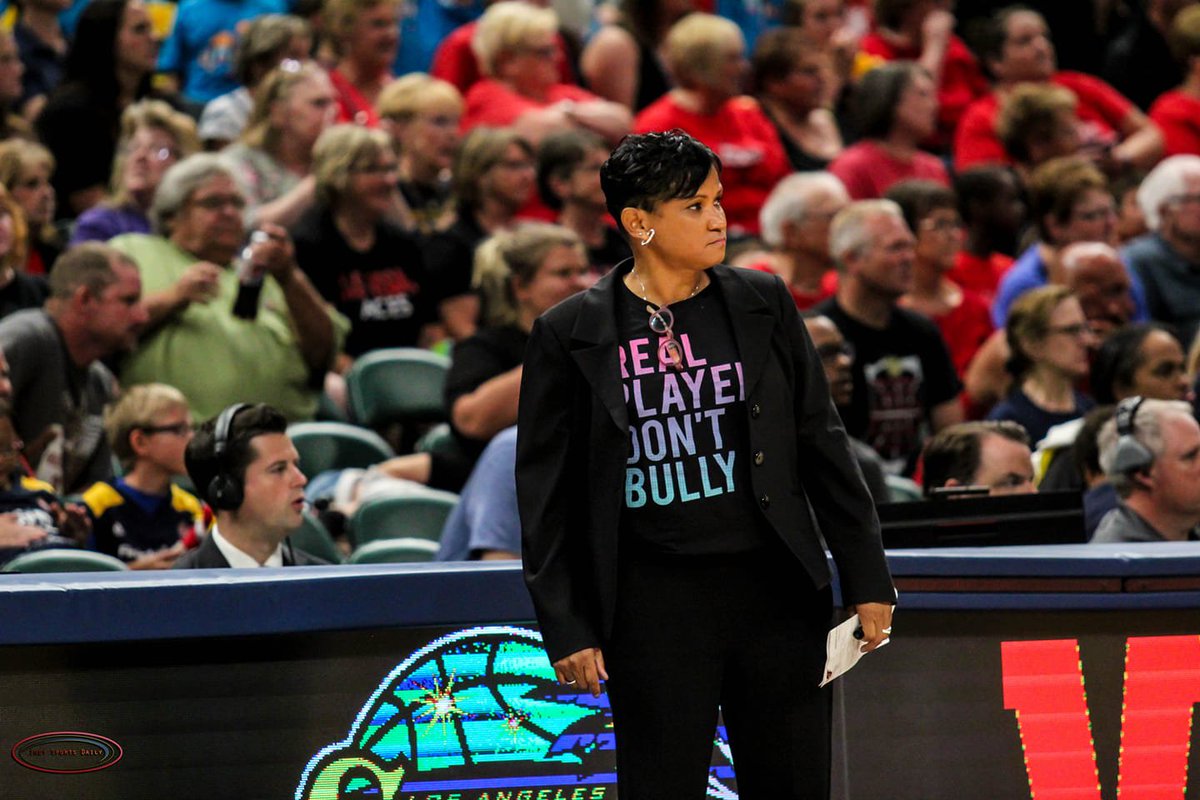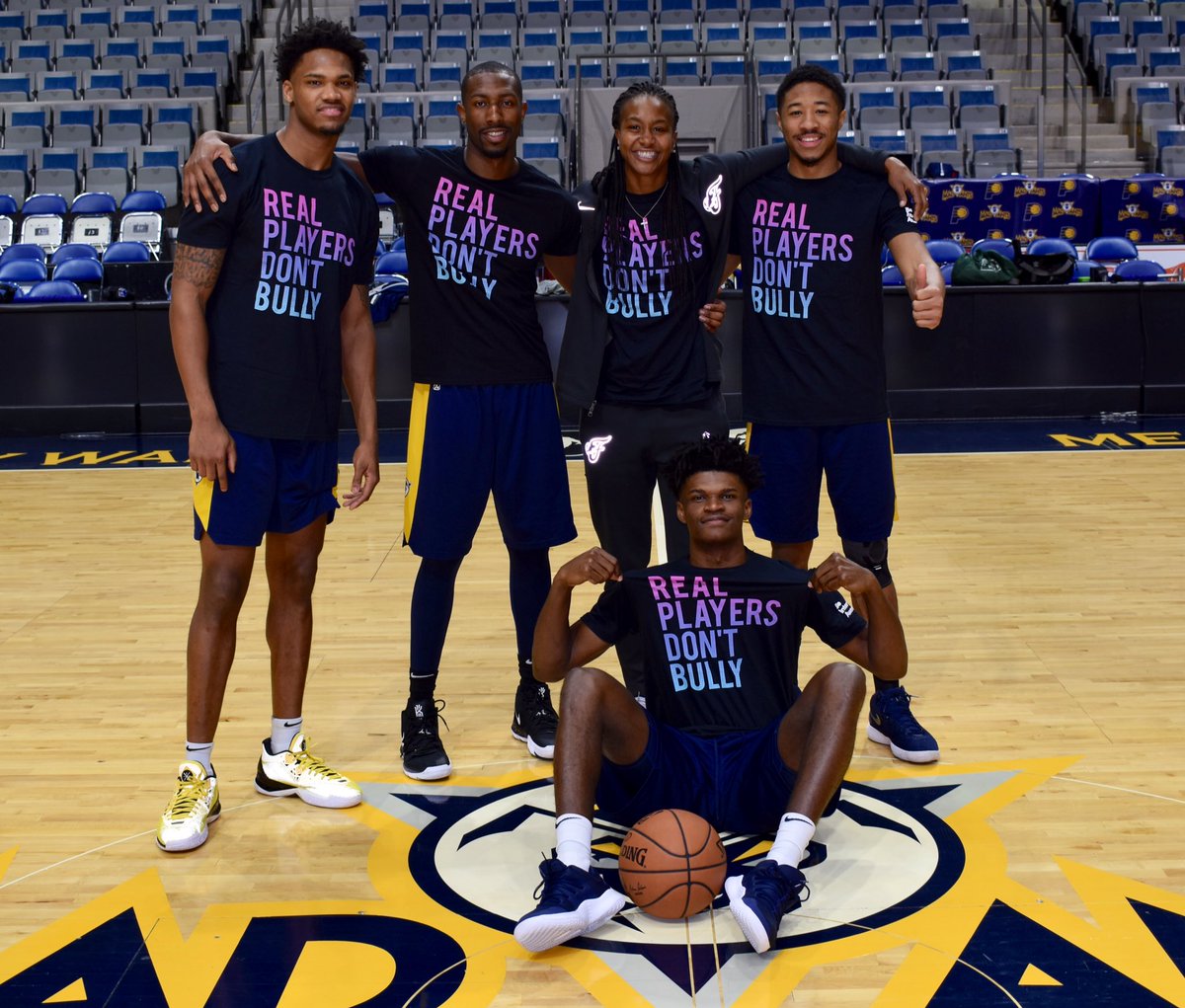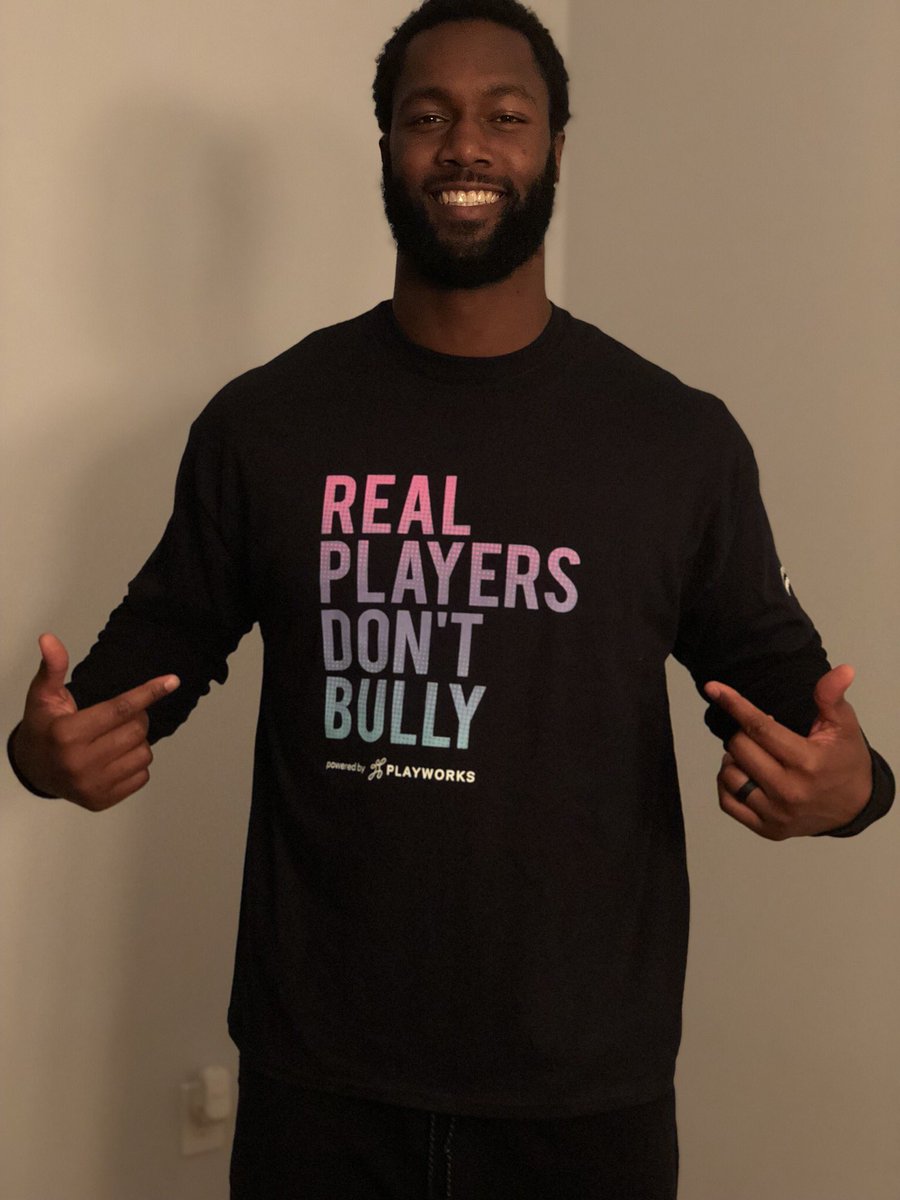 Check out some of last year's events: 
Check out 2017 #RealPlayersDontBully on social media.  Among our partners are Detroit Lions, Detroit Pistons, Detroit City FC, Detroit native Carl Davis , Kacie Hollins, Justin Rose, Armond Rashad, 76ers, Breanna Stewart, Duke, Indiana Fever, Pacers and Tamika Catchings, Jared Cook from the Oakland Raiders, Justin Simmons, Joey Timbers and Nat Borchers, Robert Alford, Pokey Chatman and LA Galaxy.
Watch this video from Playworks Indiana Executive Director Jo Yocum-Bender of Playworks Indiana and Fever Director of Community and Player relations Roberta Courtright
In 2016, our real players partners on social media included Lizzie Velasquez, Forever in Your Mind, Sunny Mabry, Ethan Embry, Julie Foudy, Rebecca Zamolo, Jen Widerstorm, USC Trojans, Andrew McCutchen, Detroit Lions, Wiz Khalifa, and Amir and Amari's O'Neil.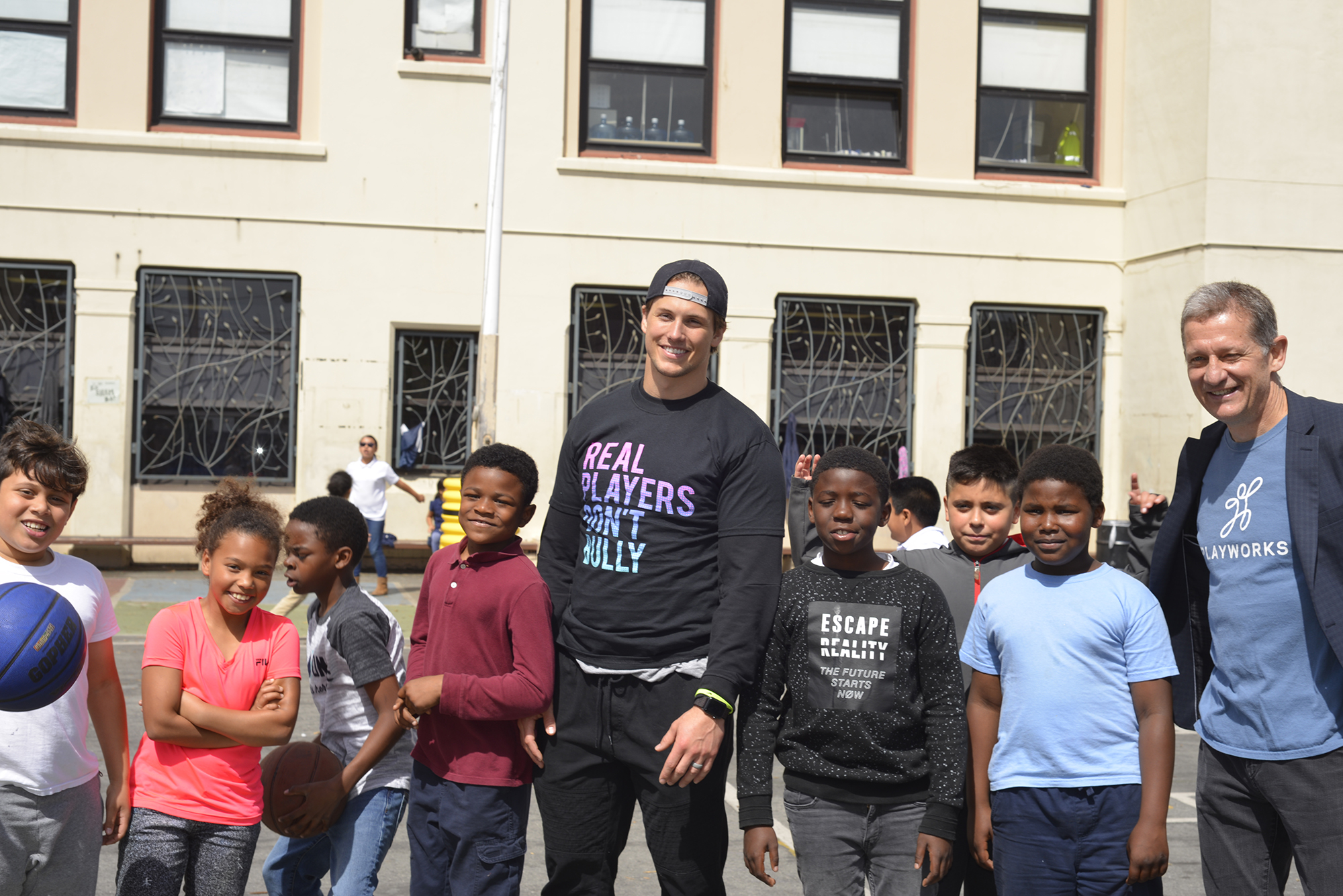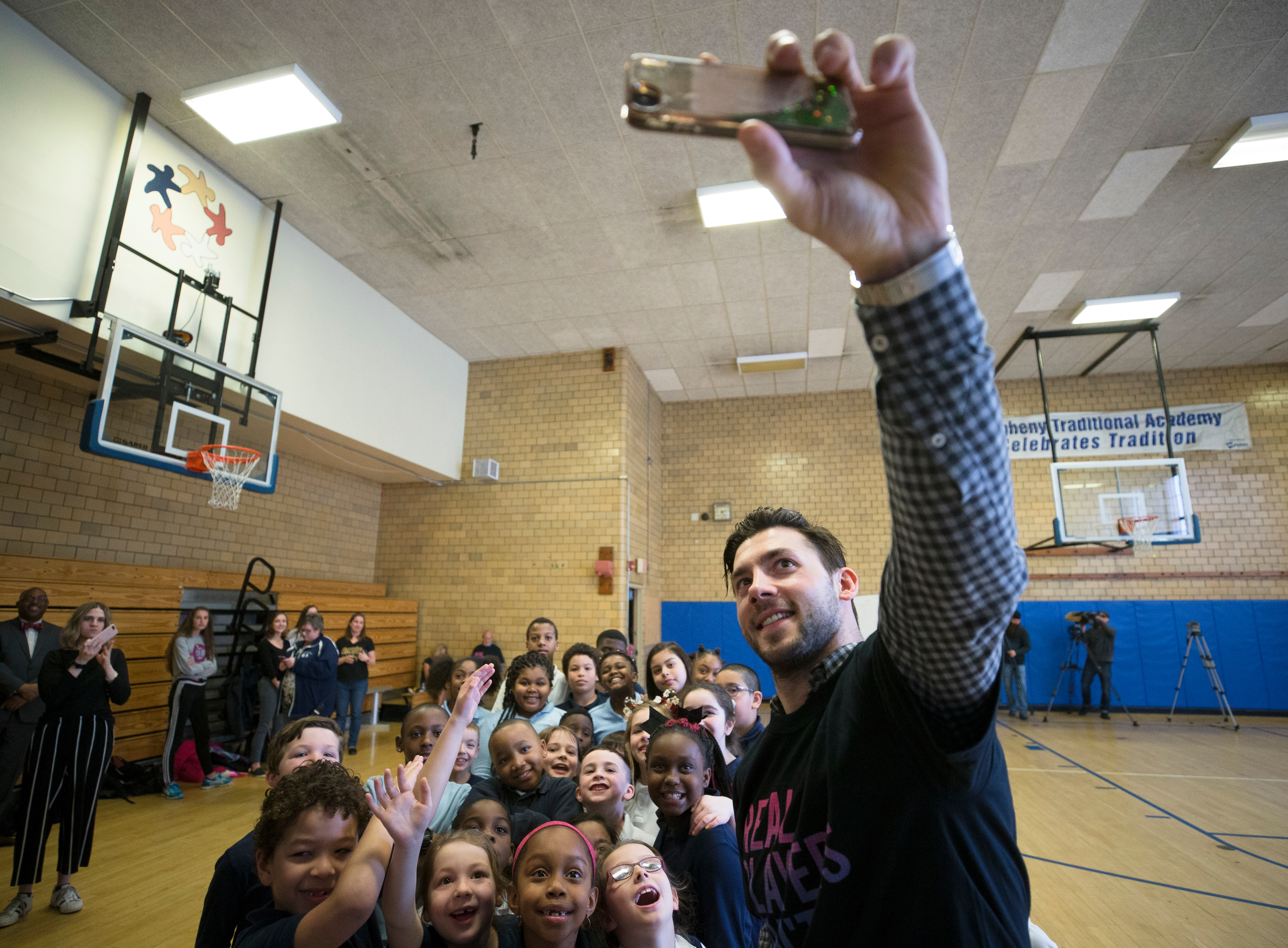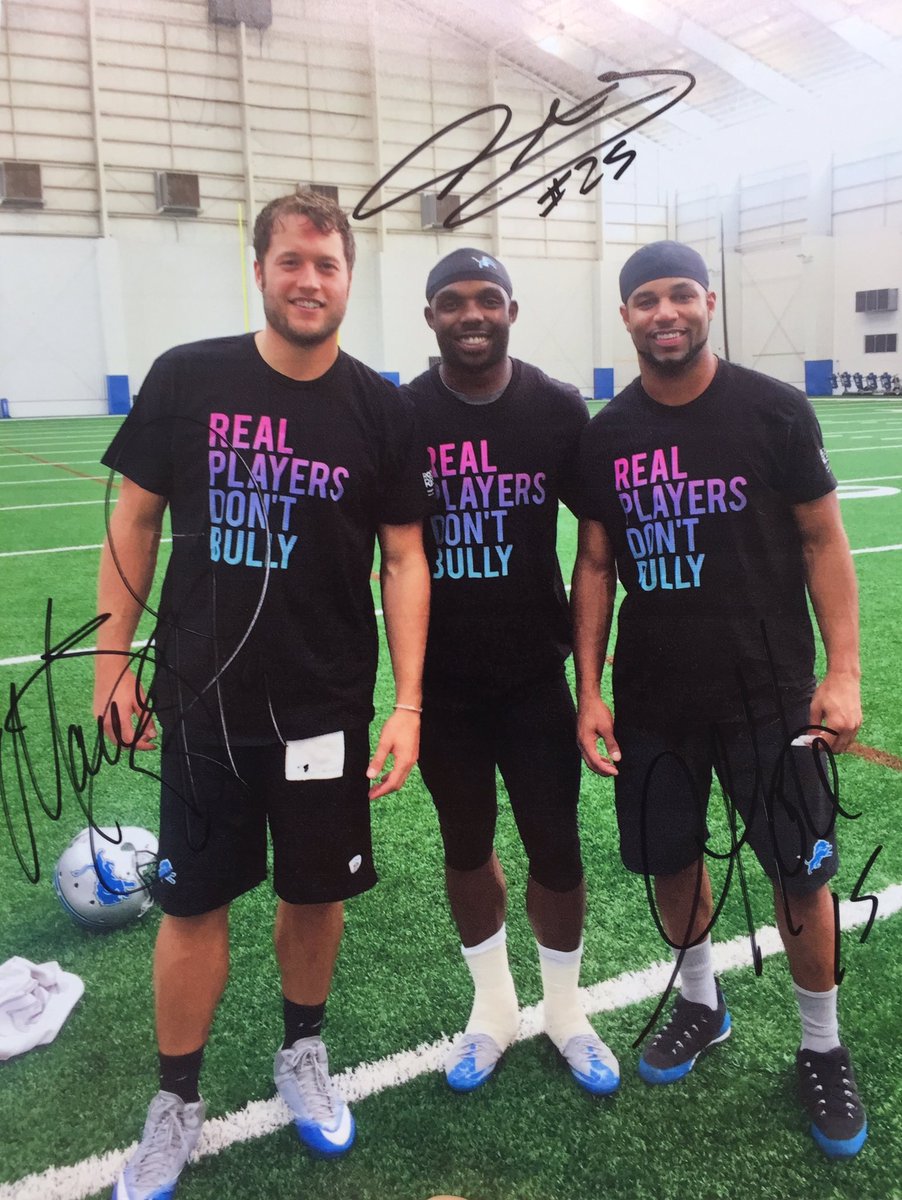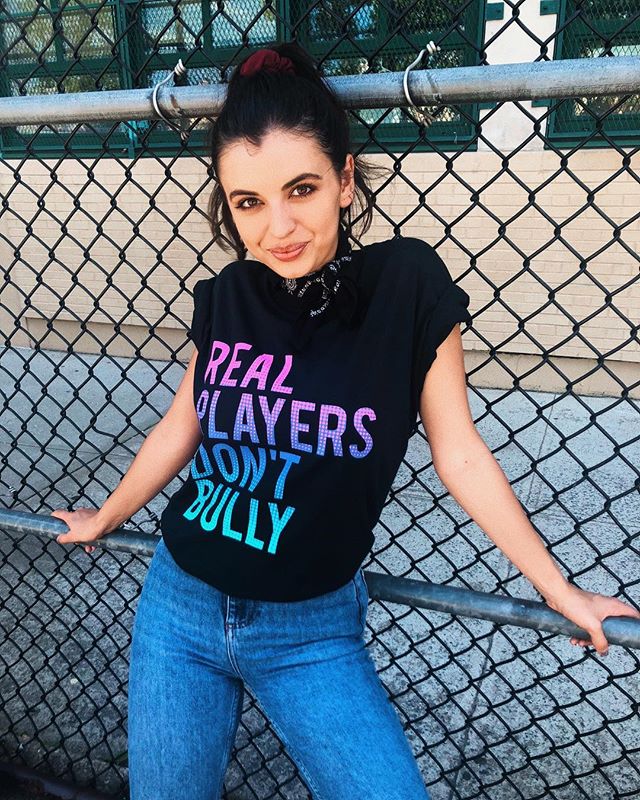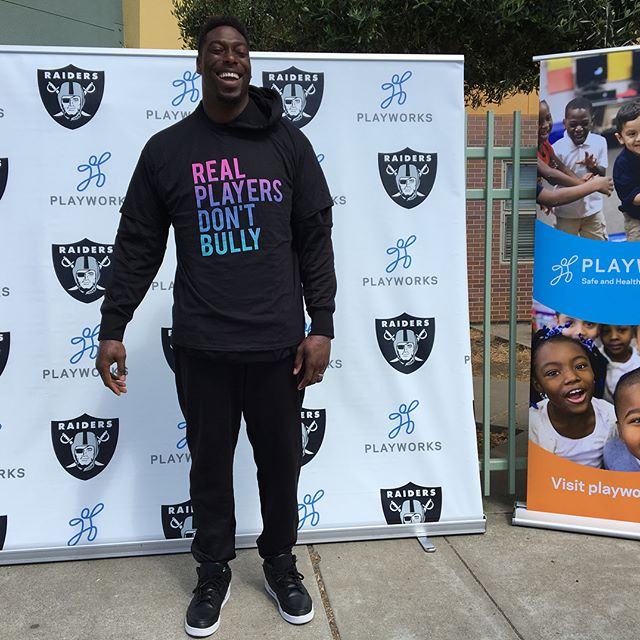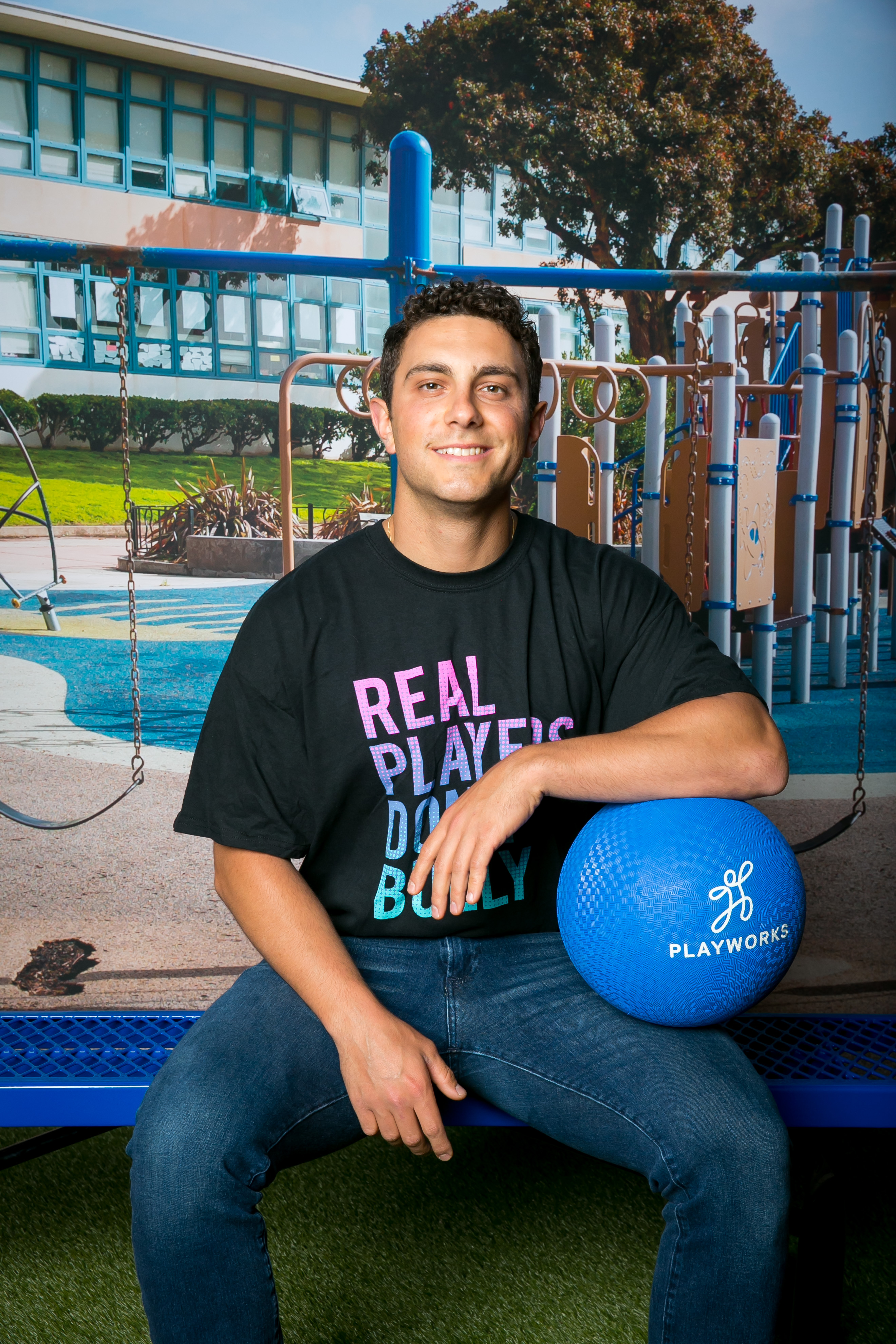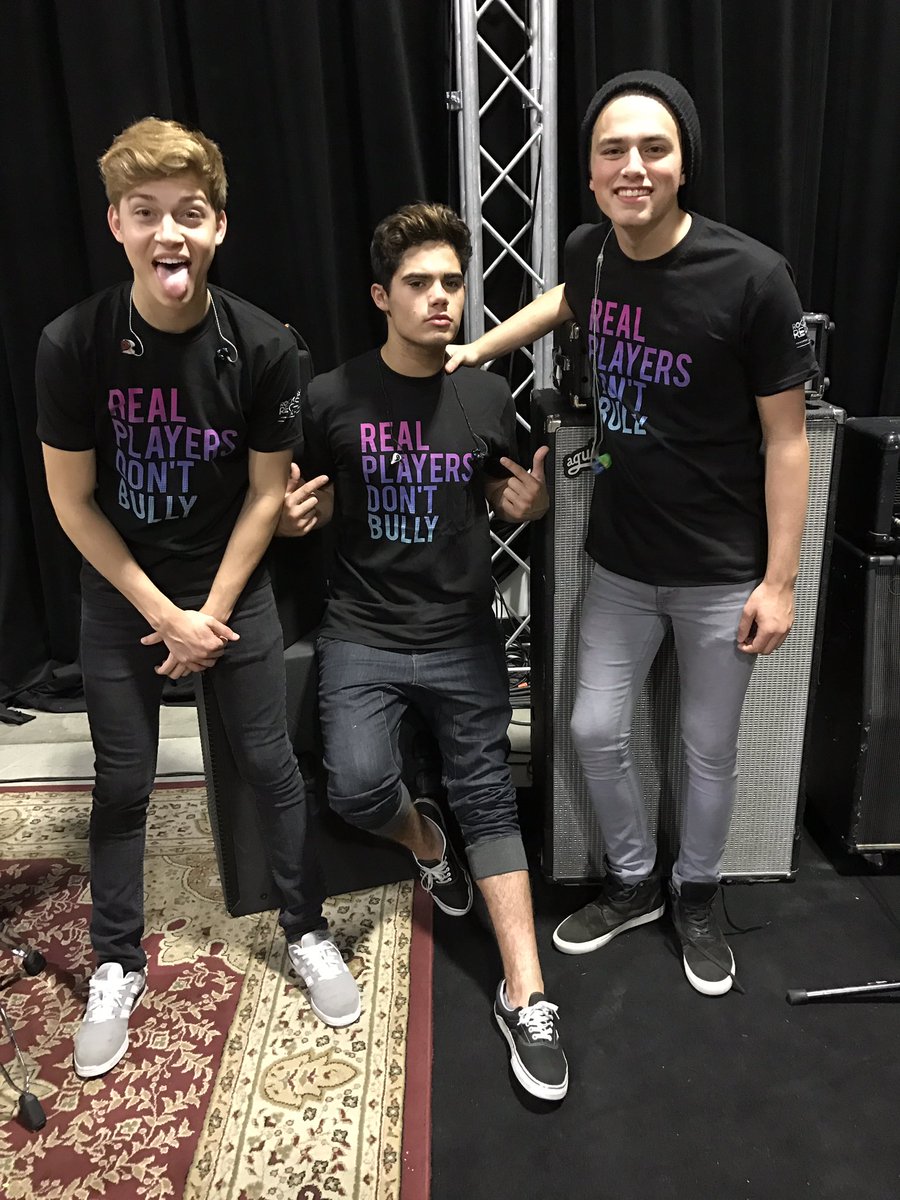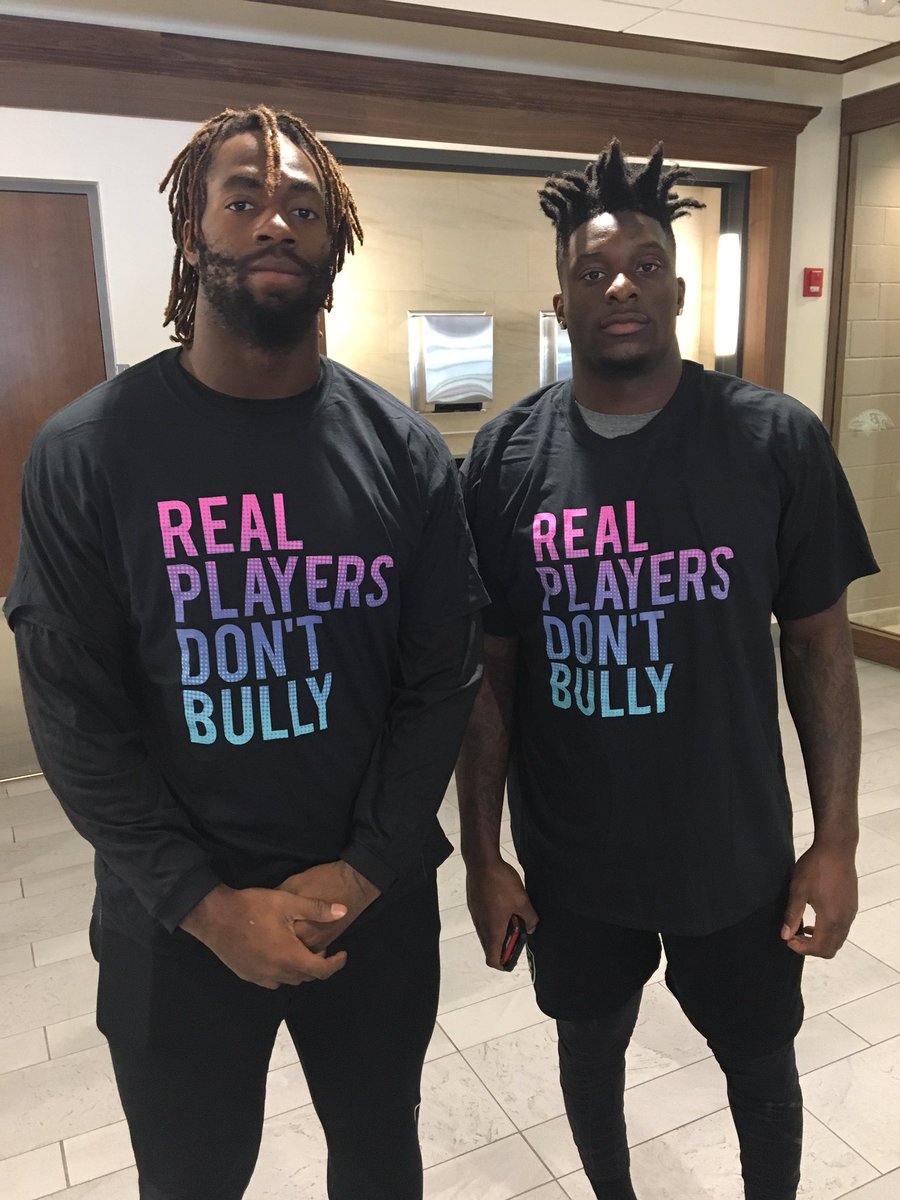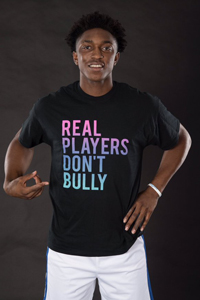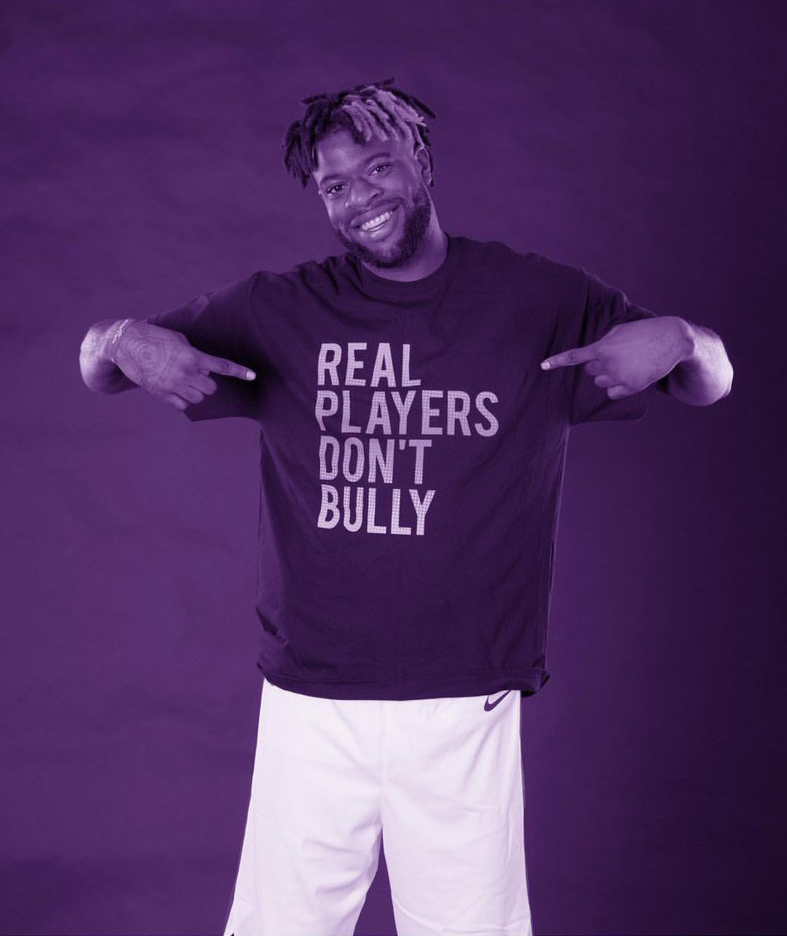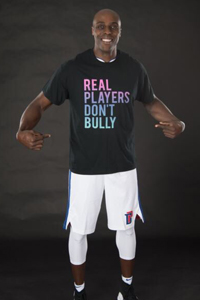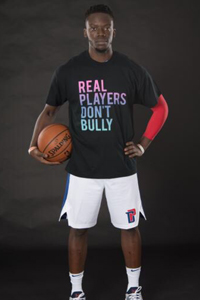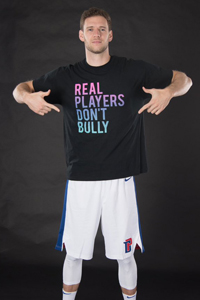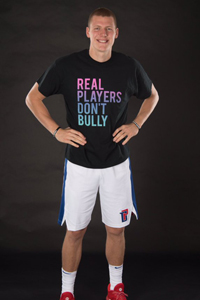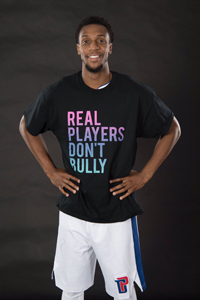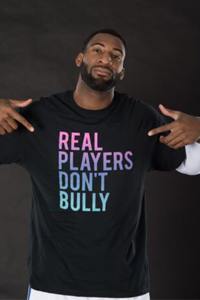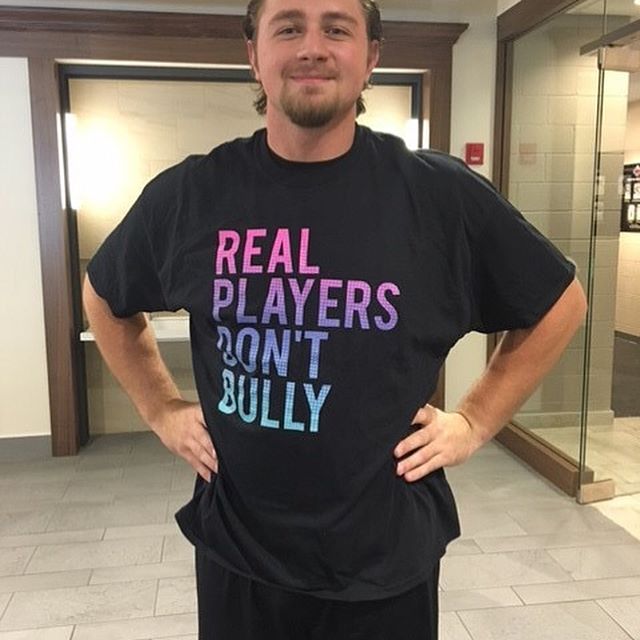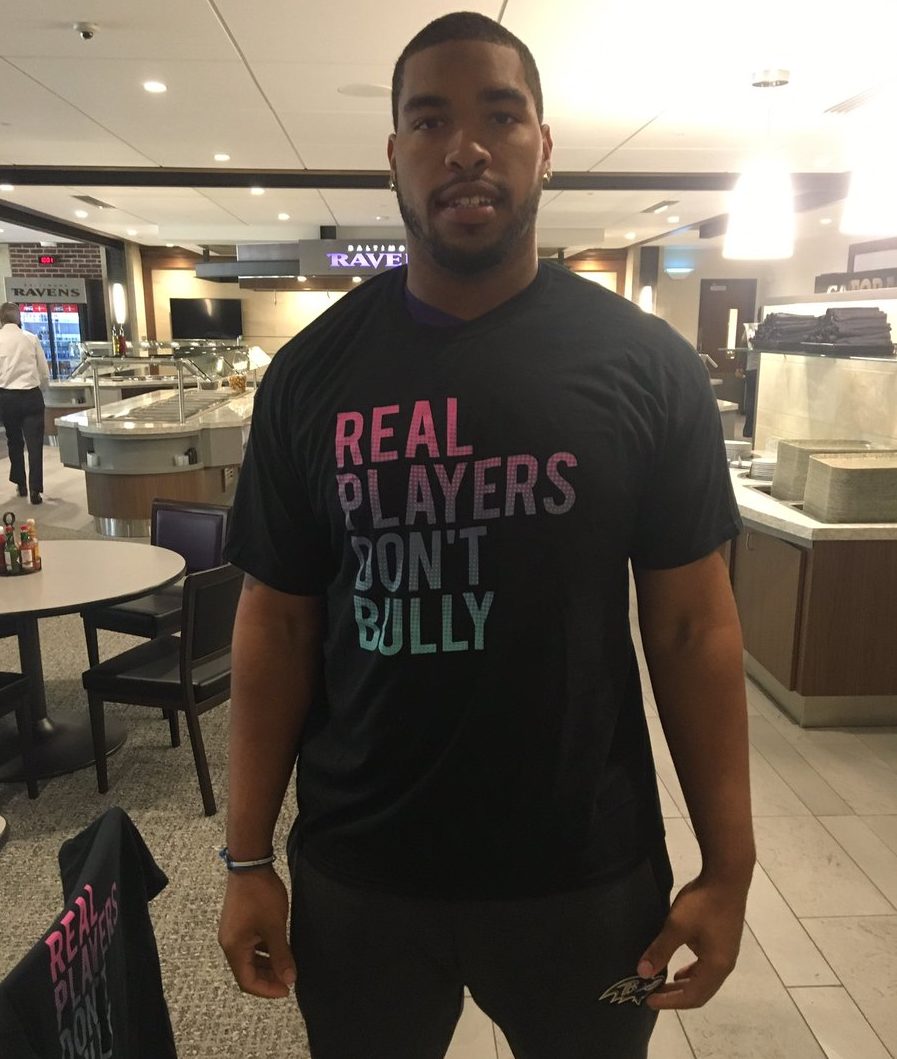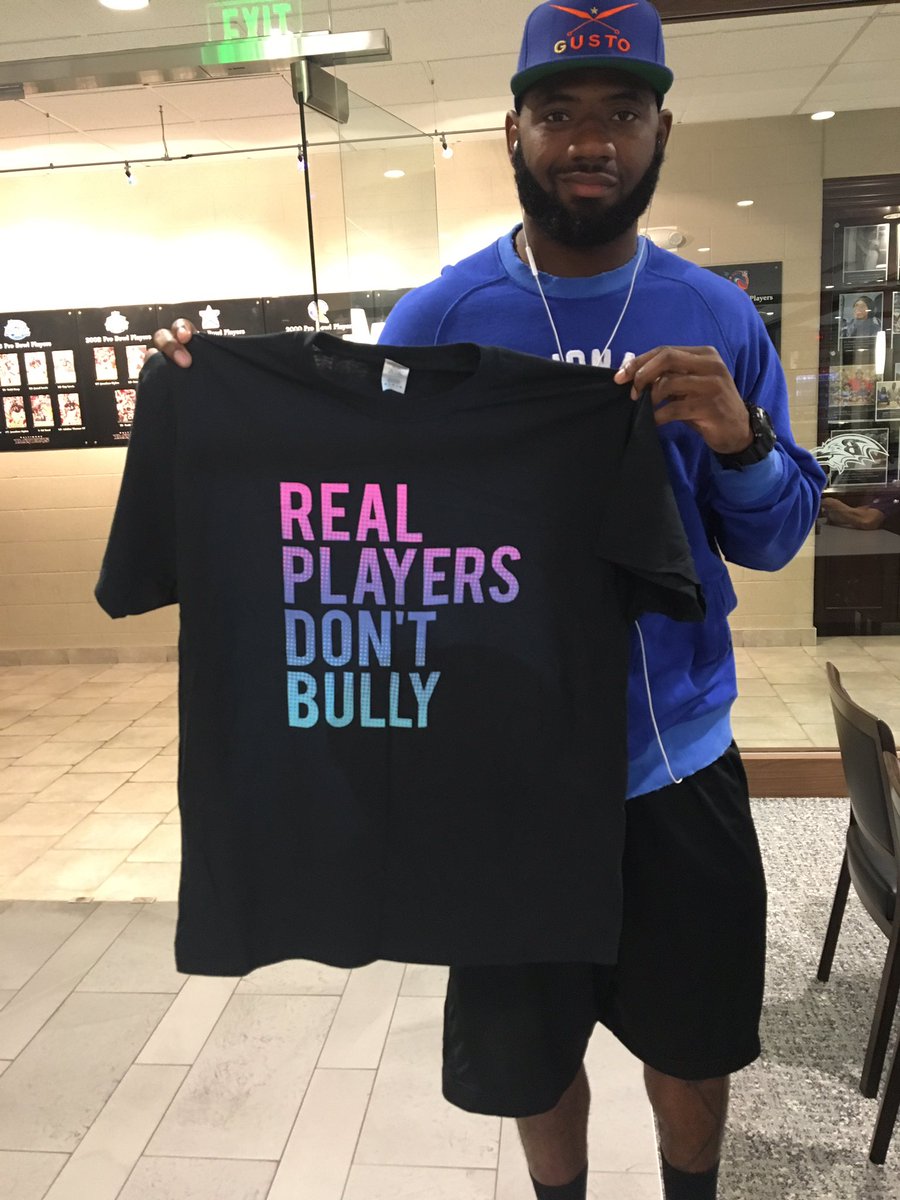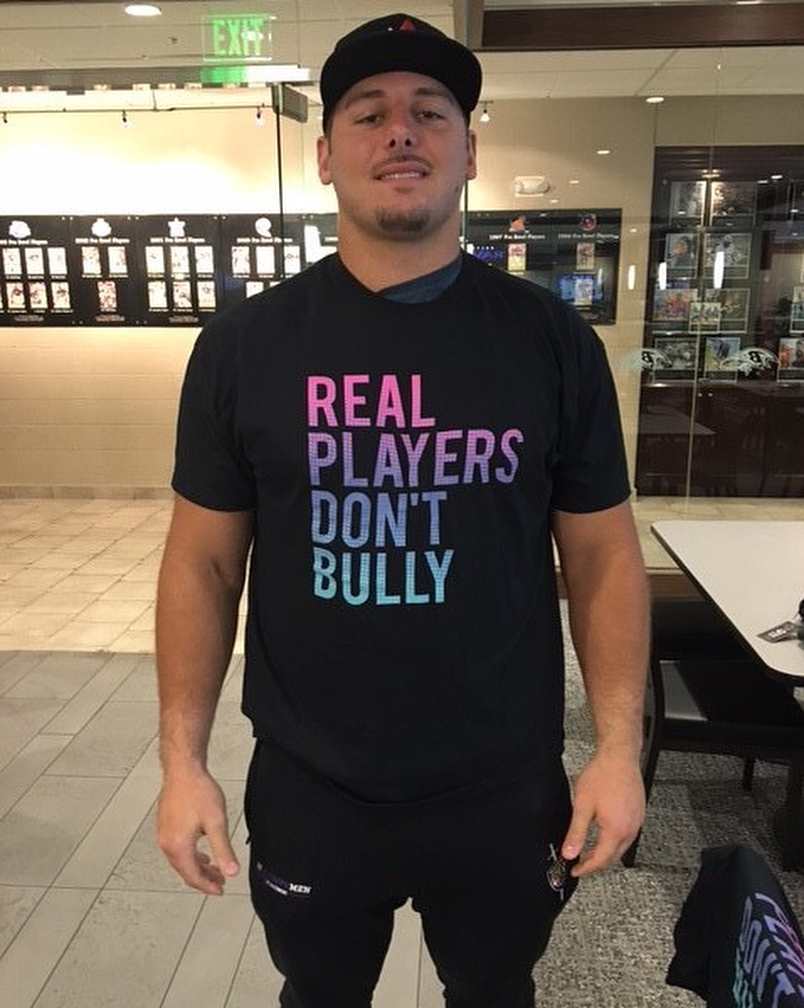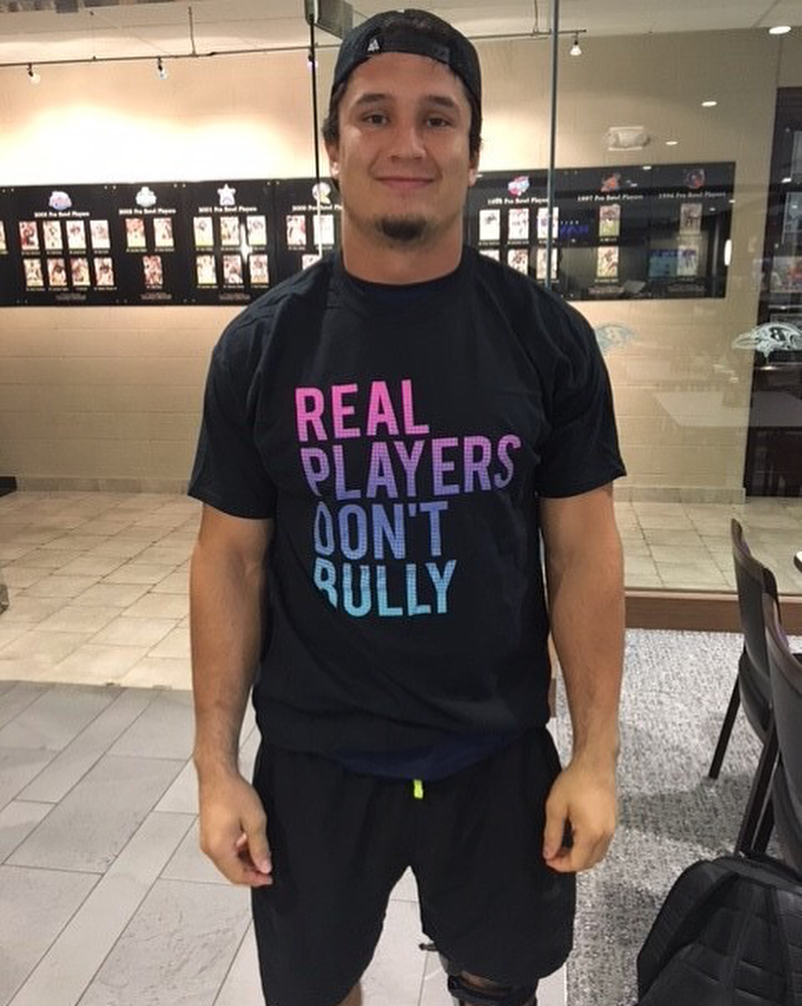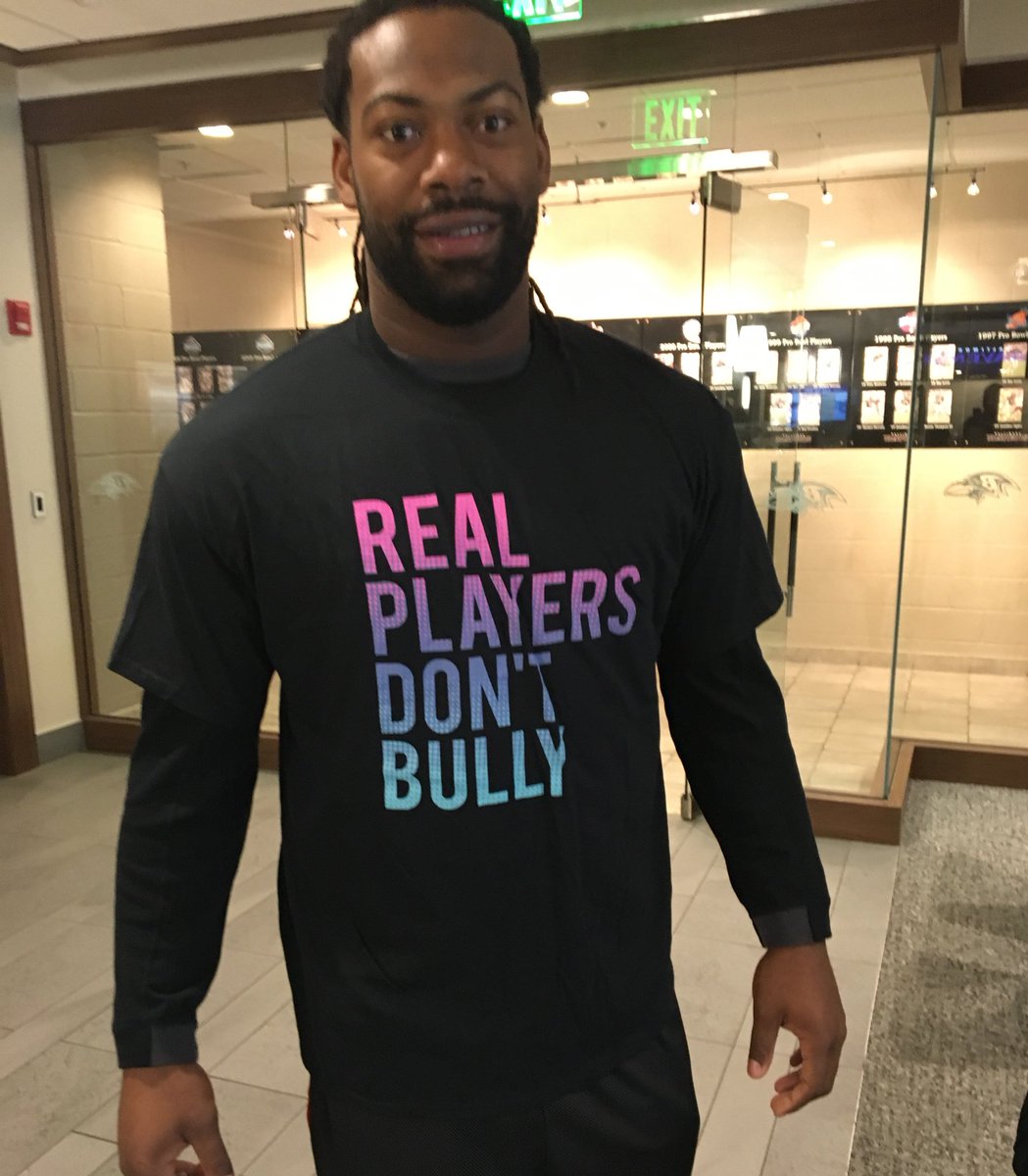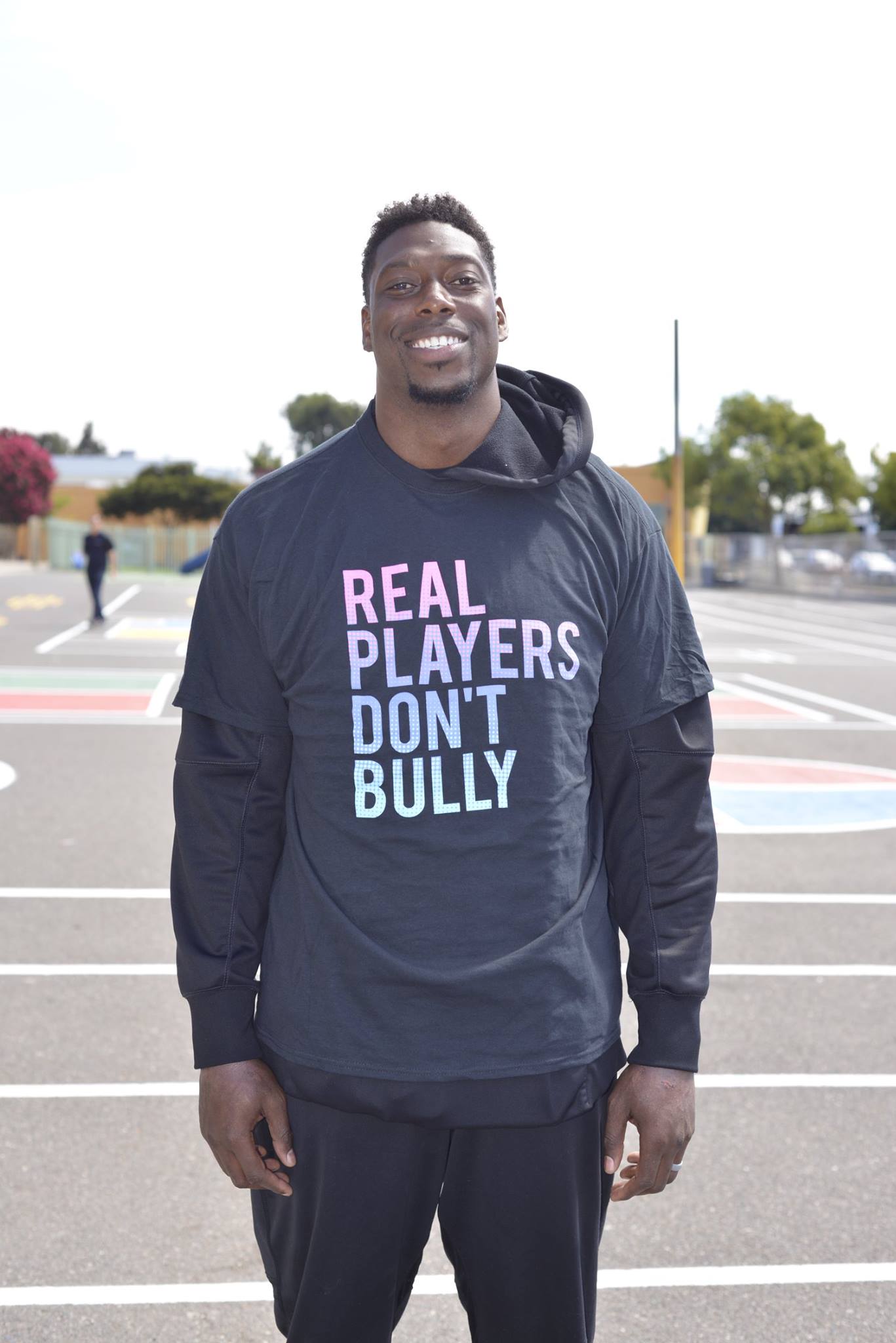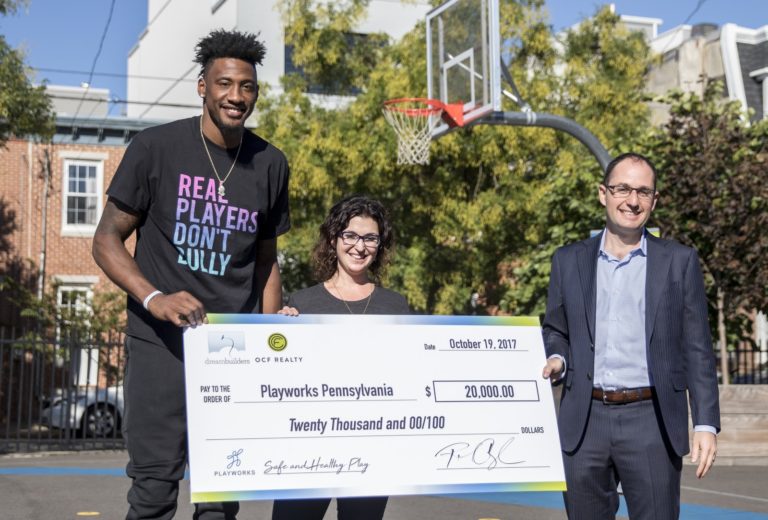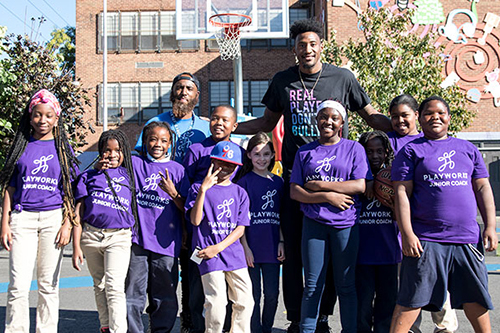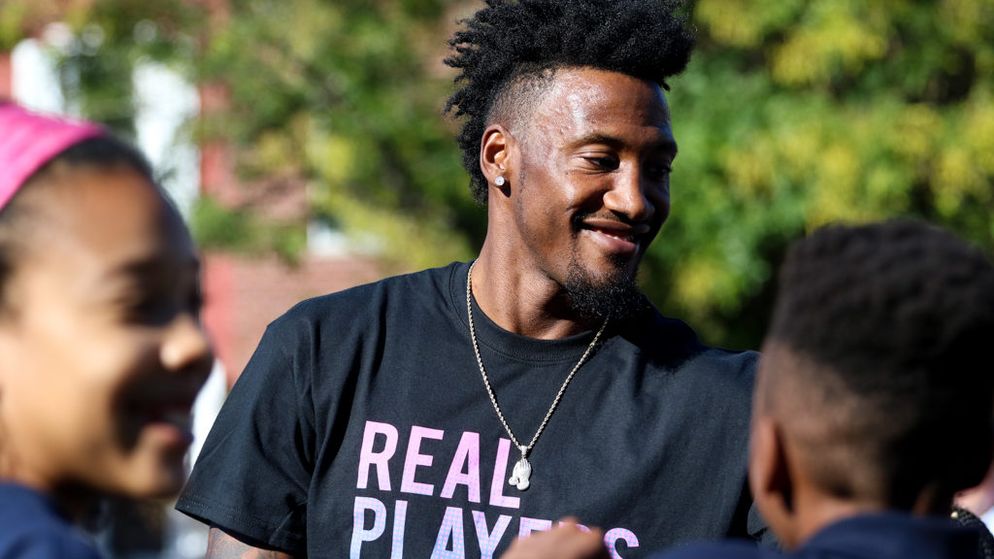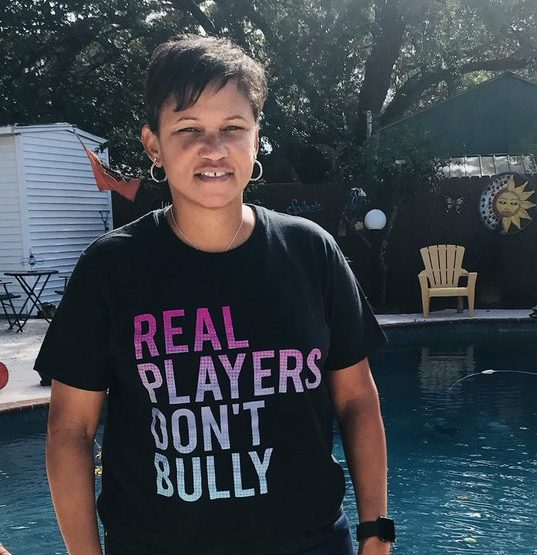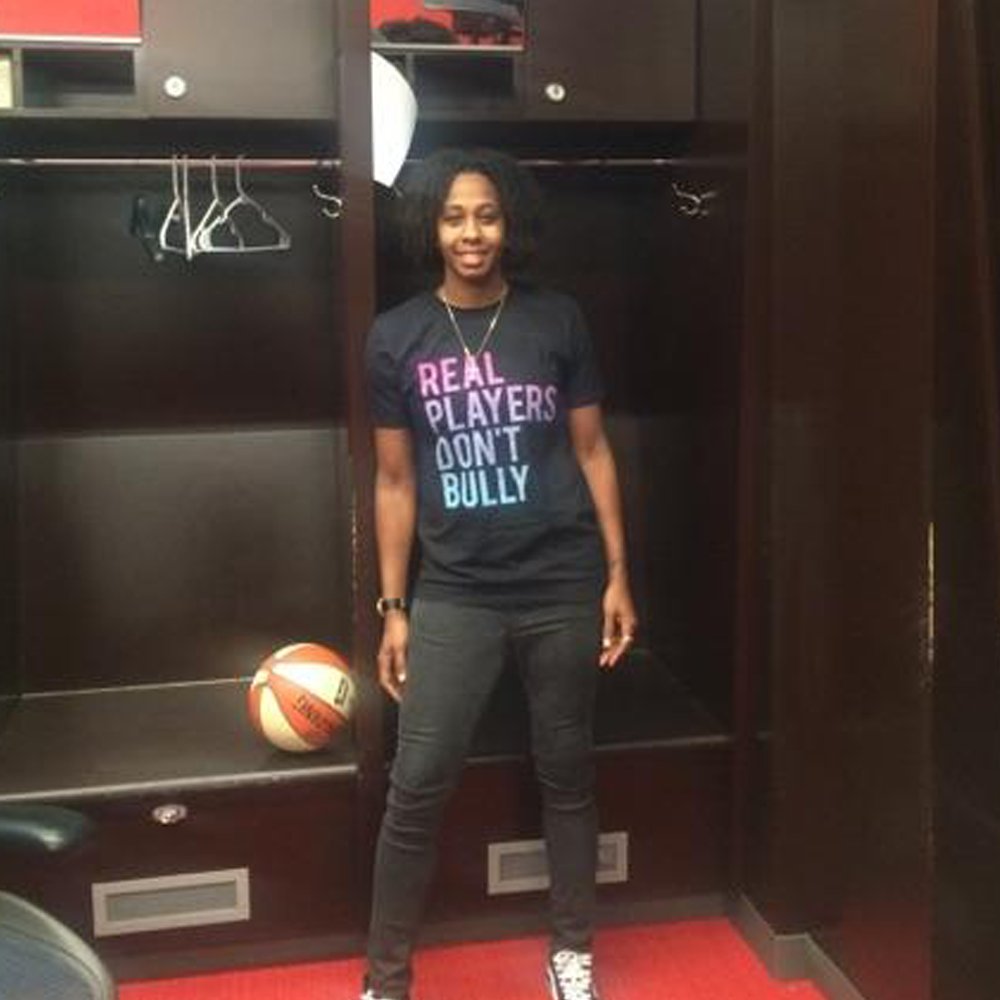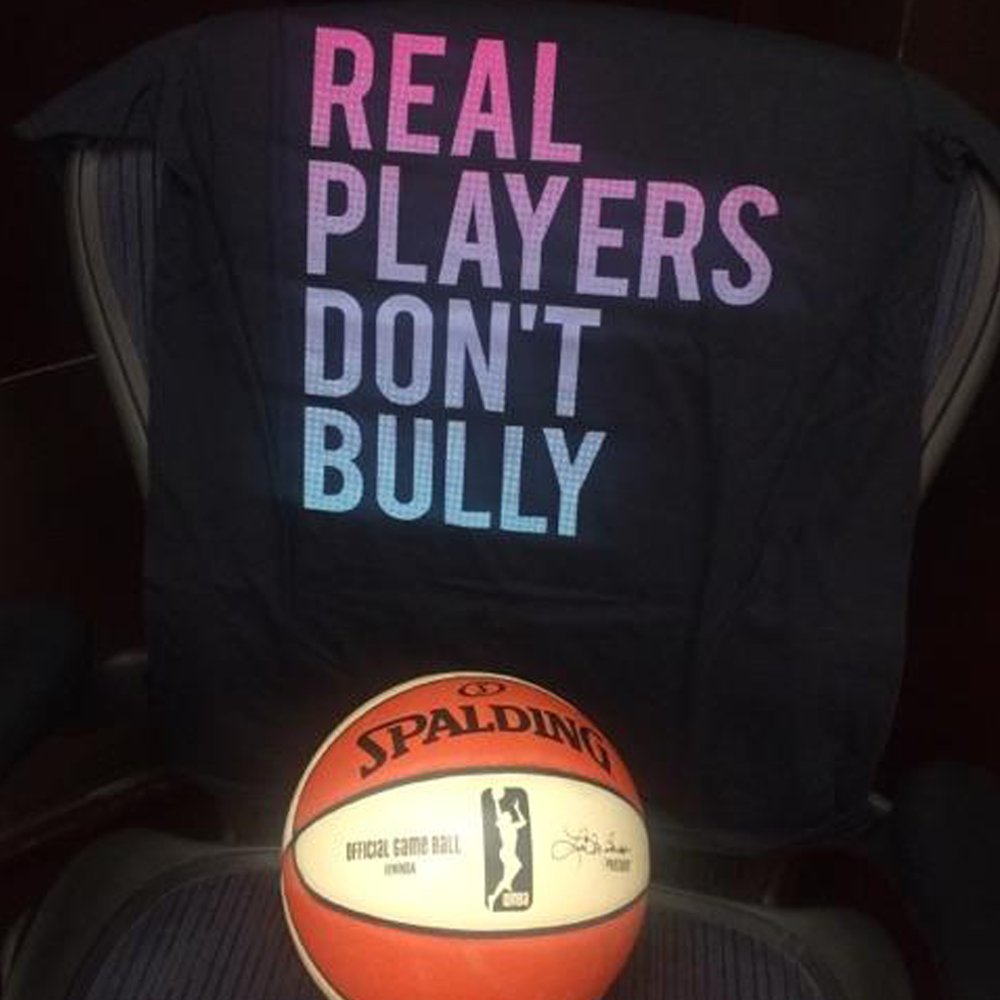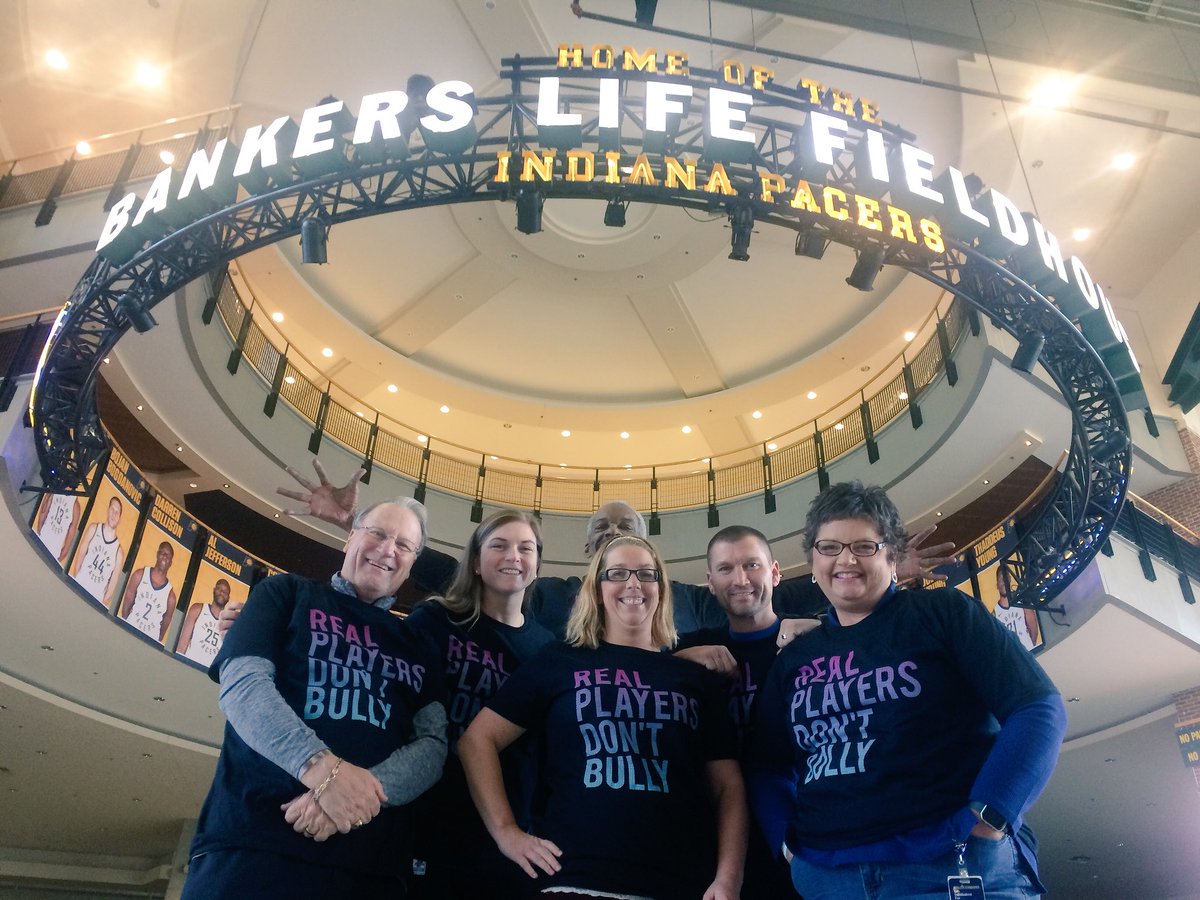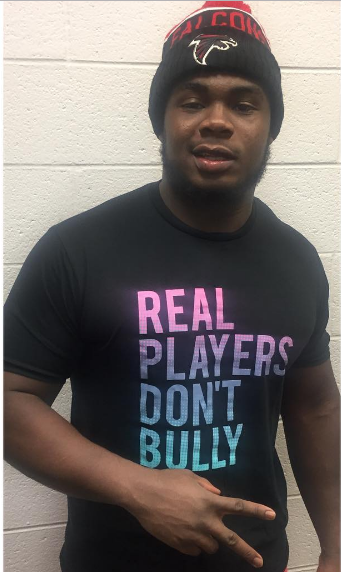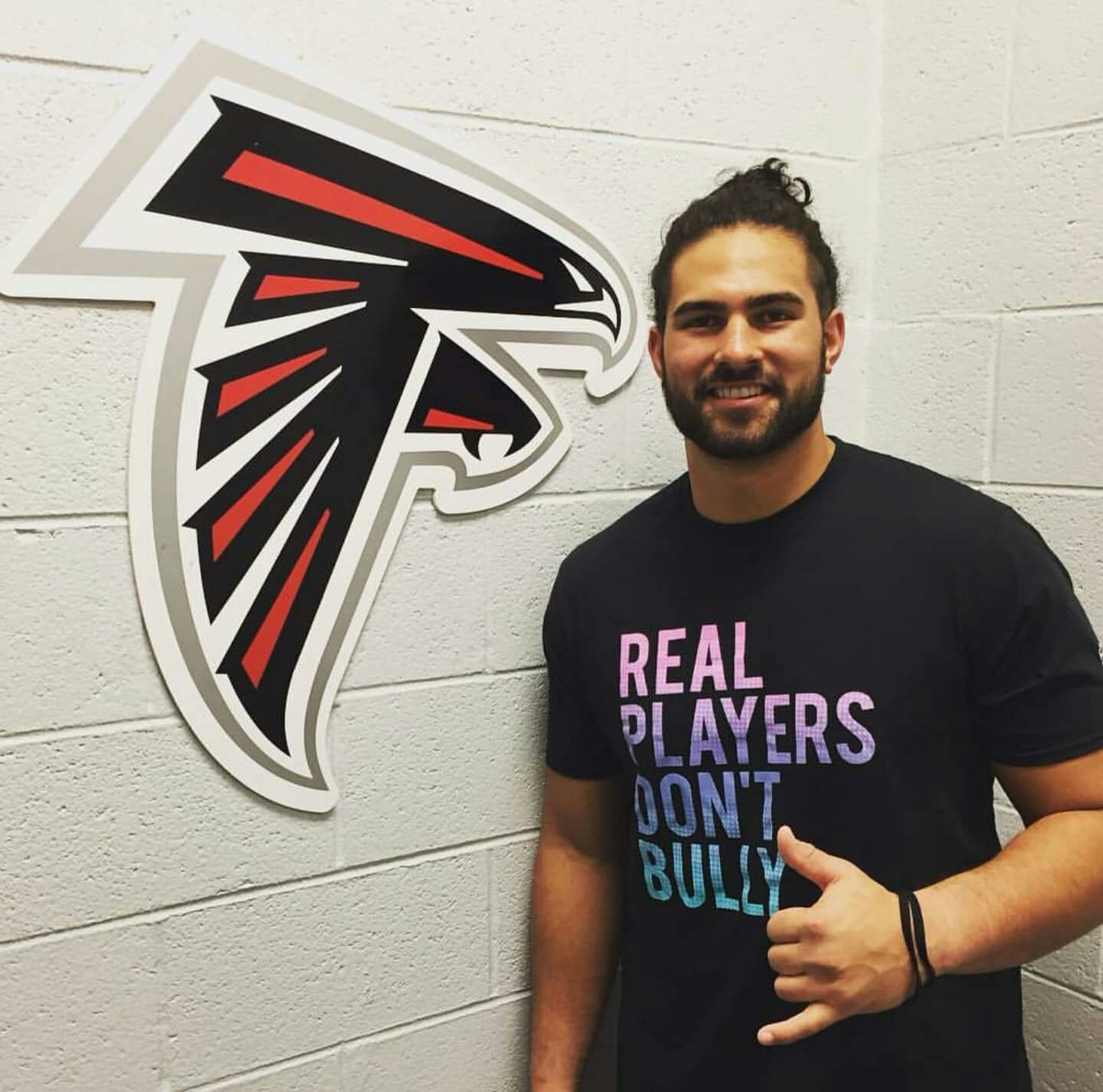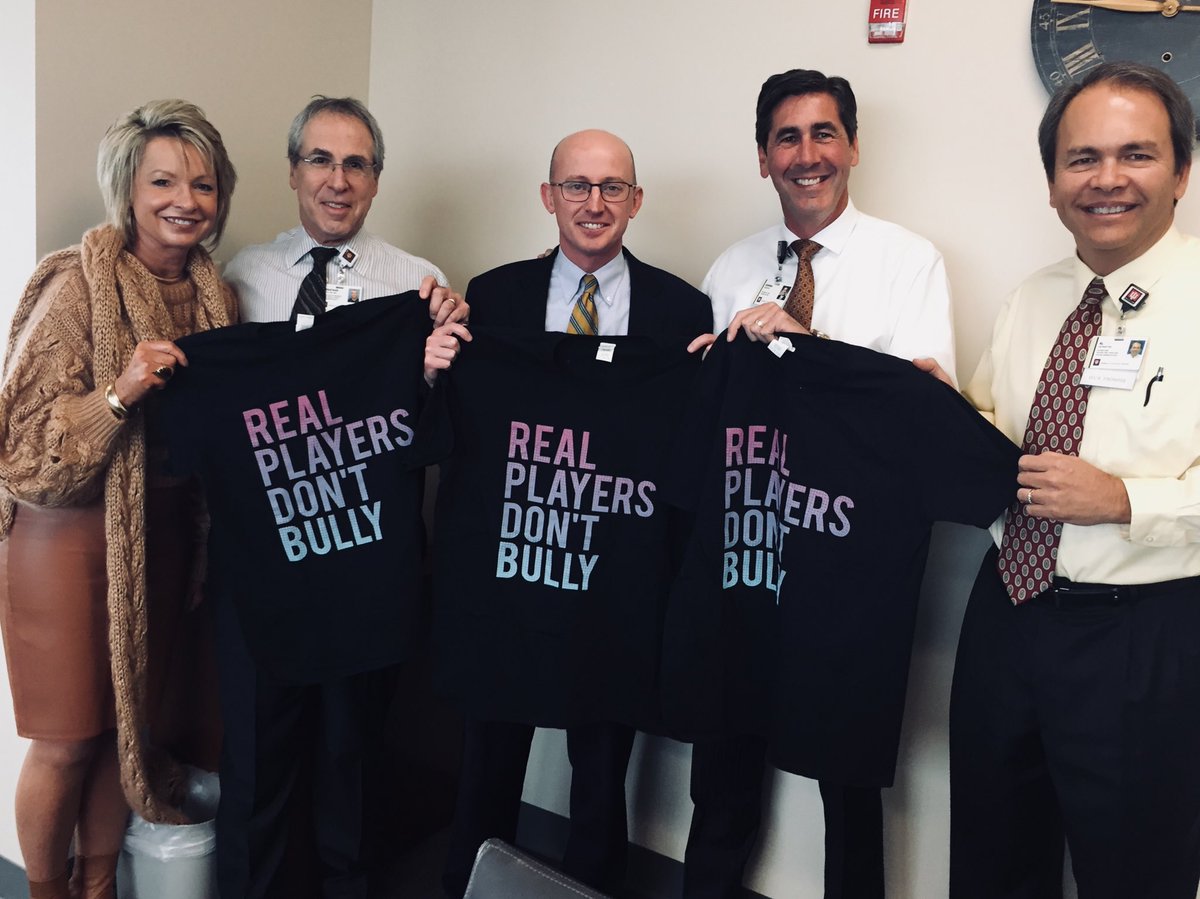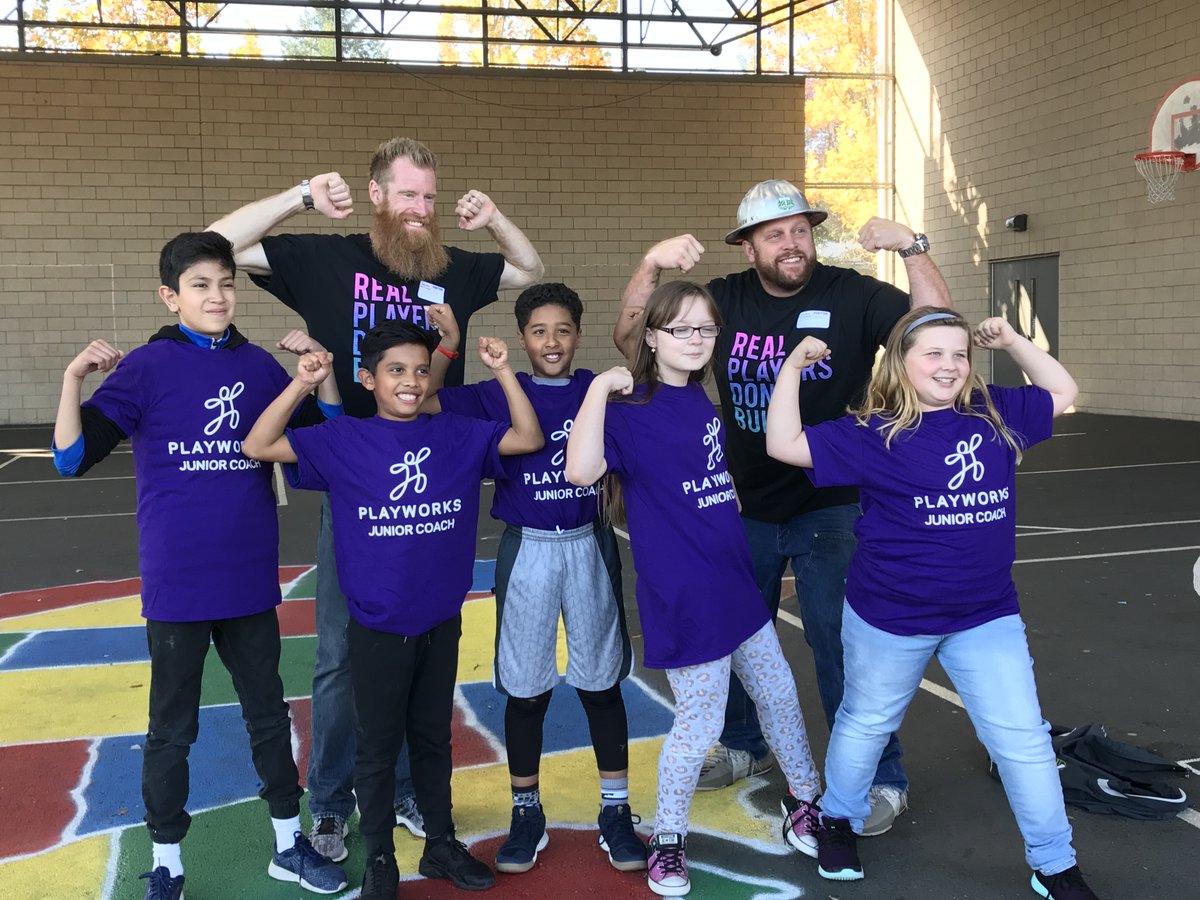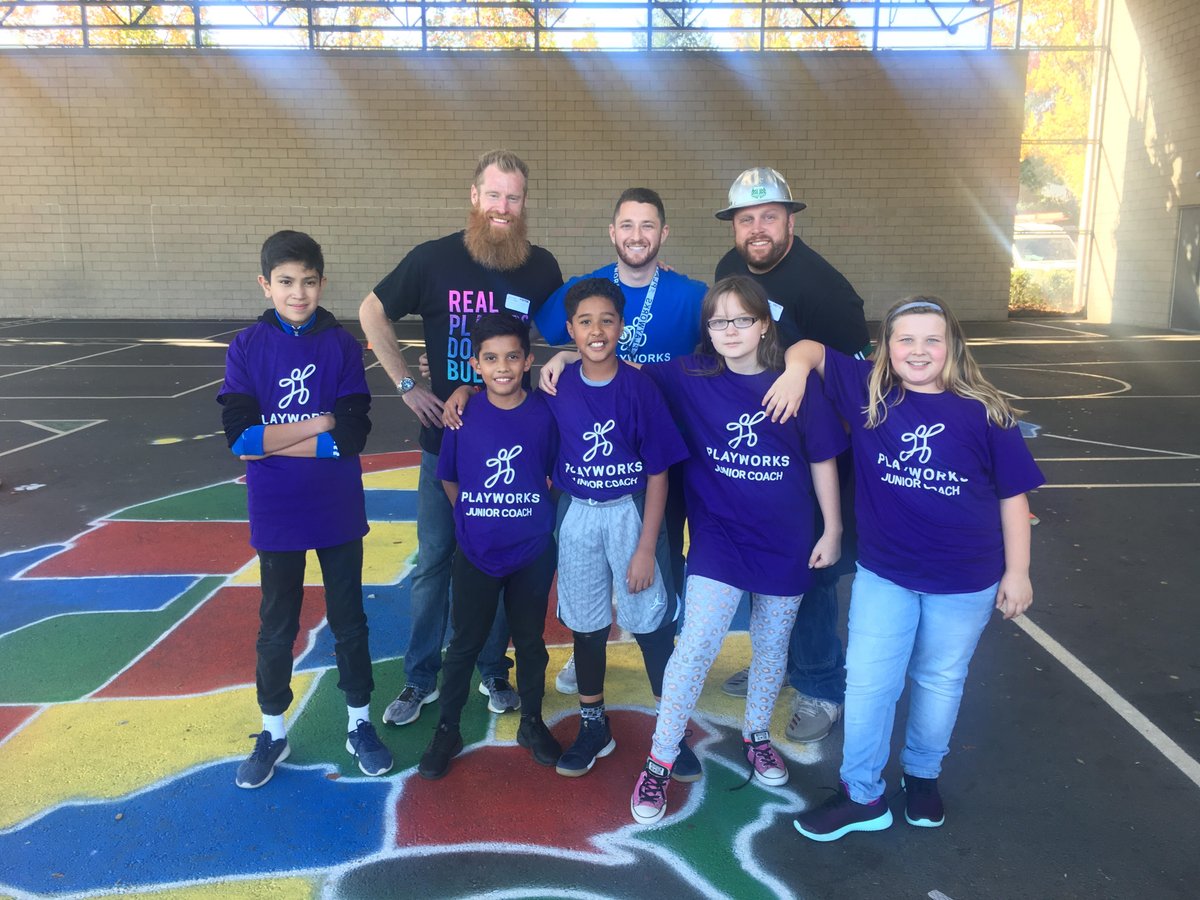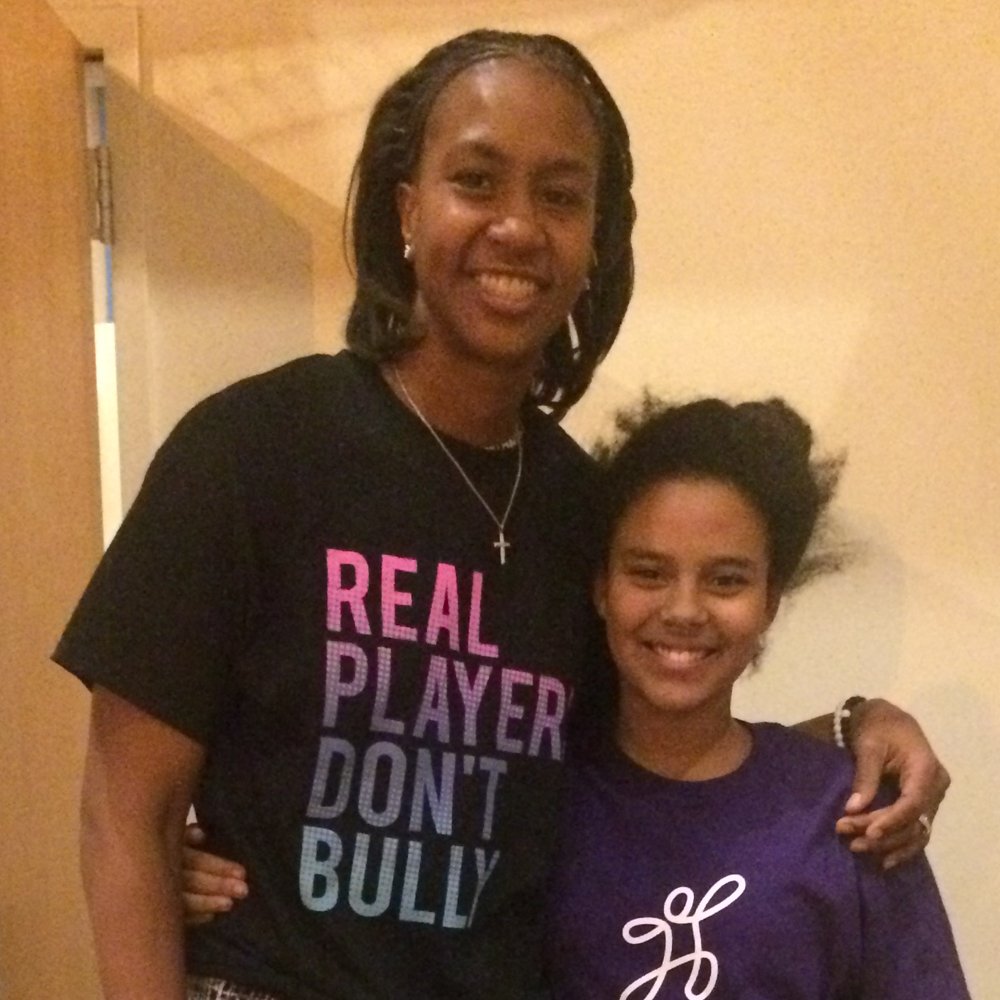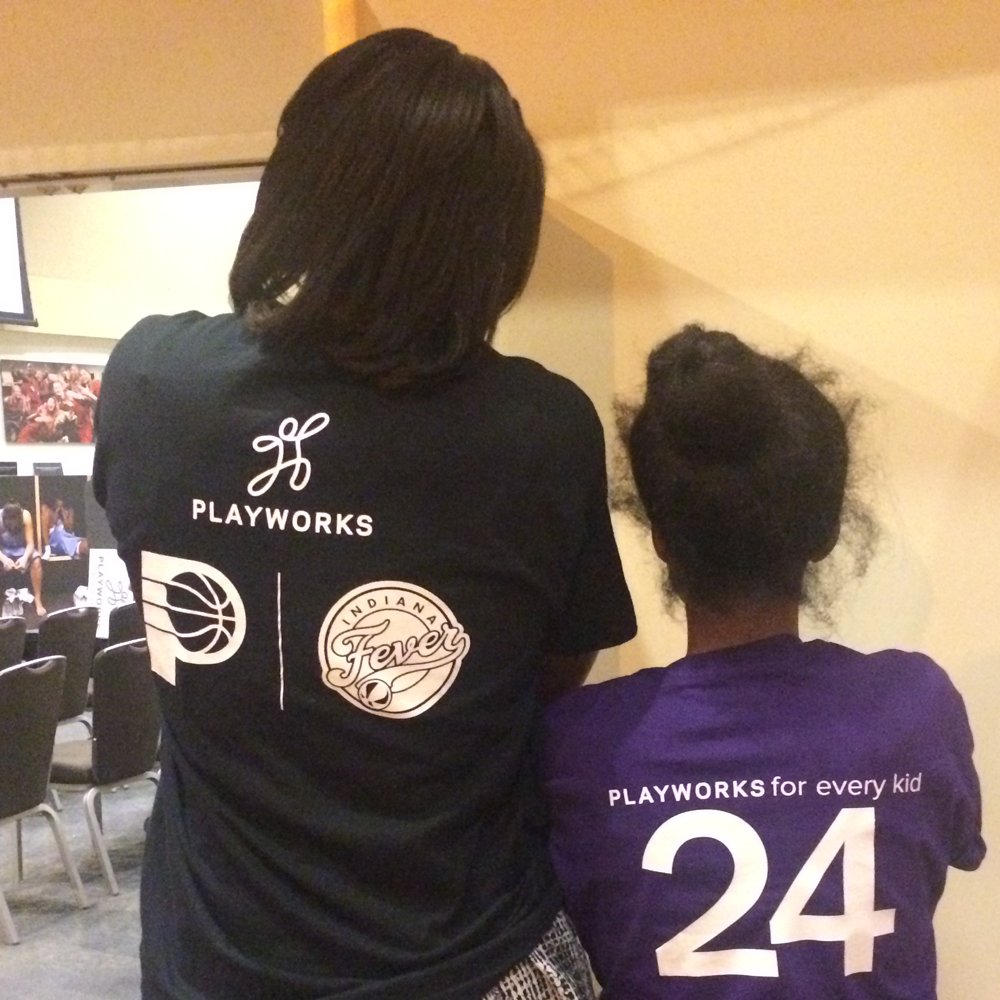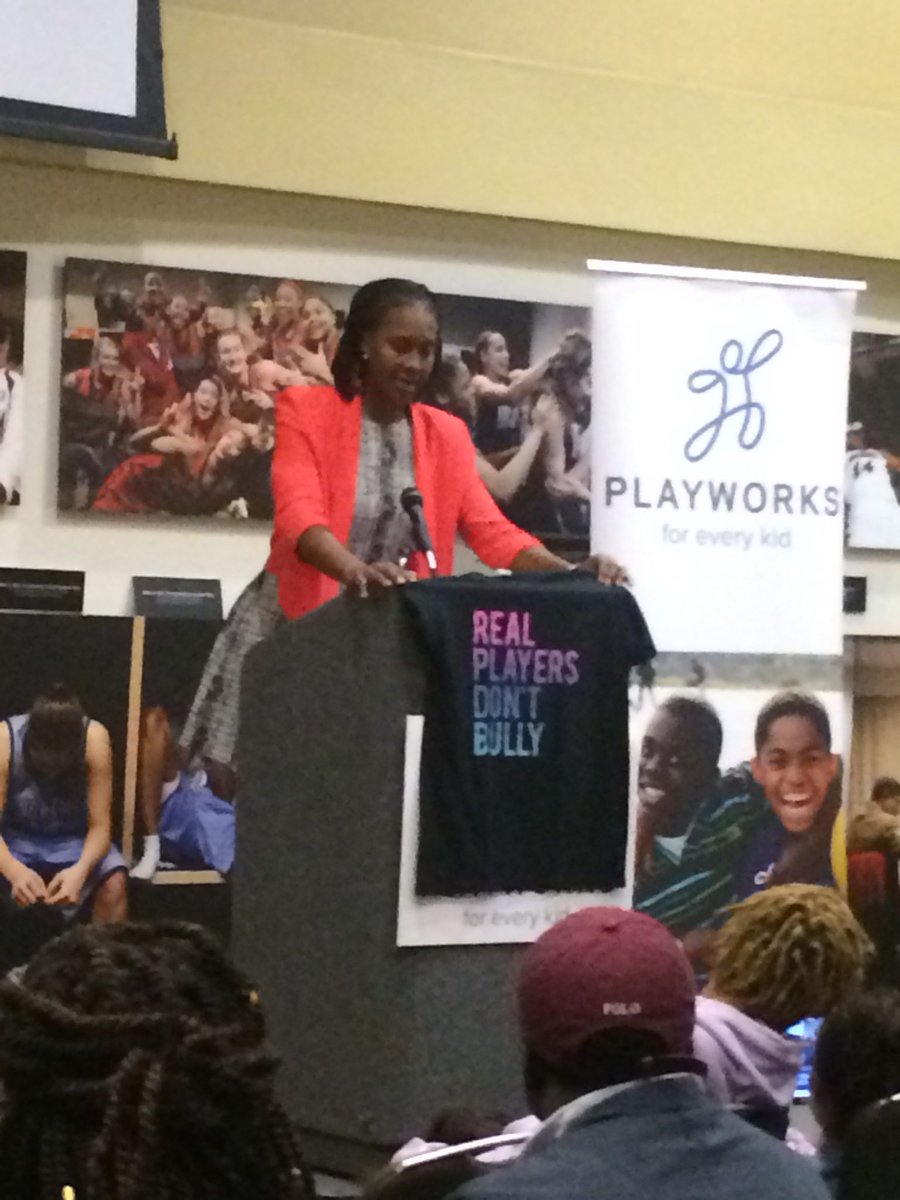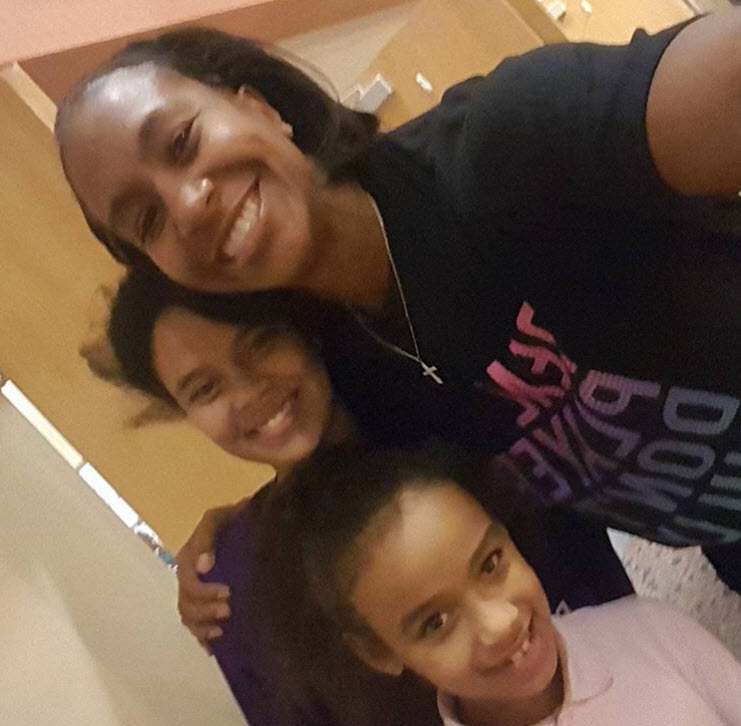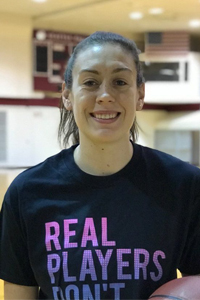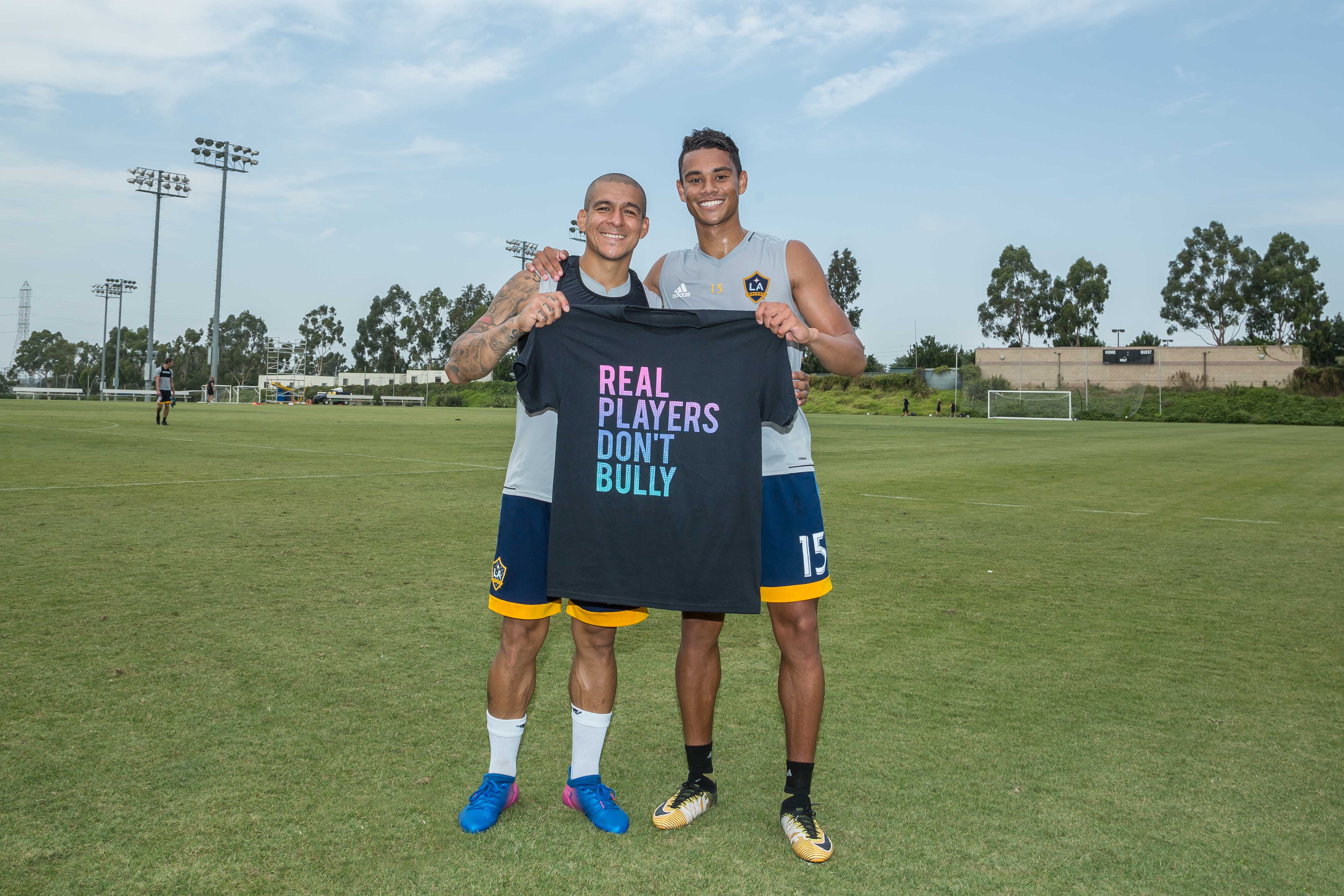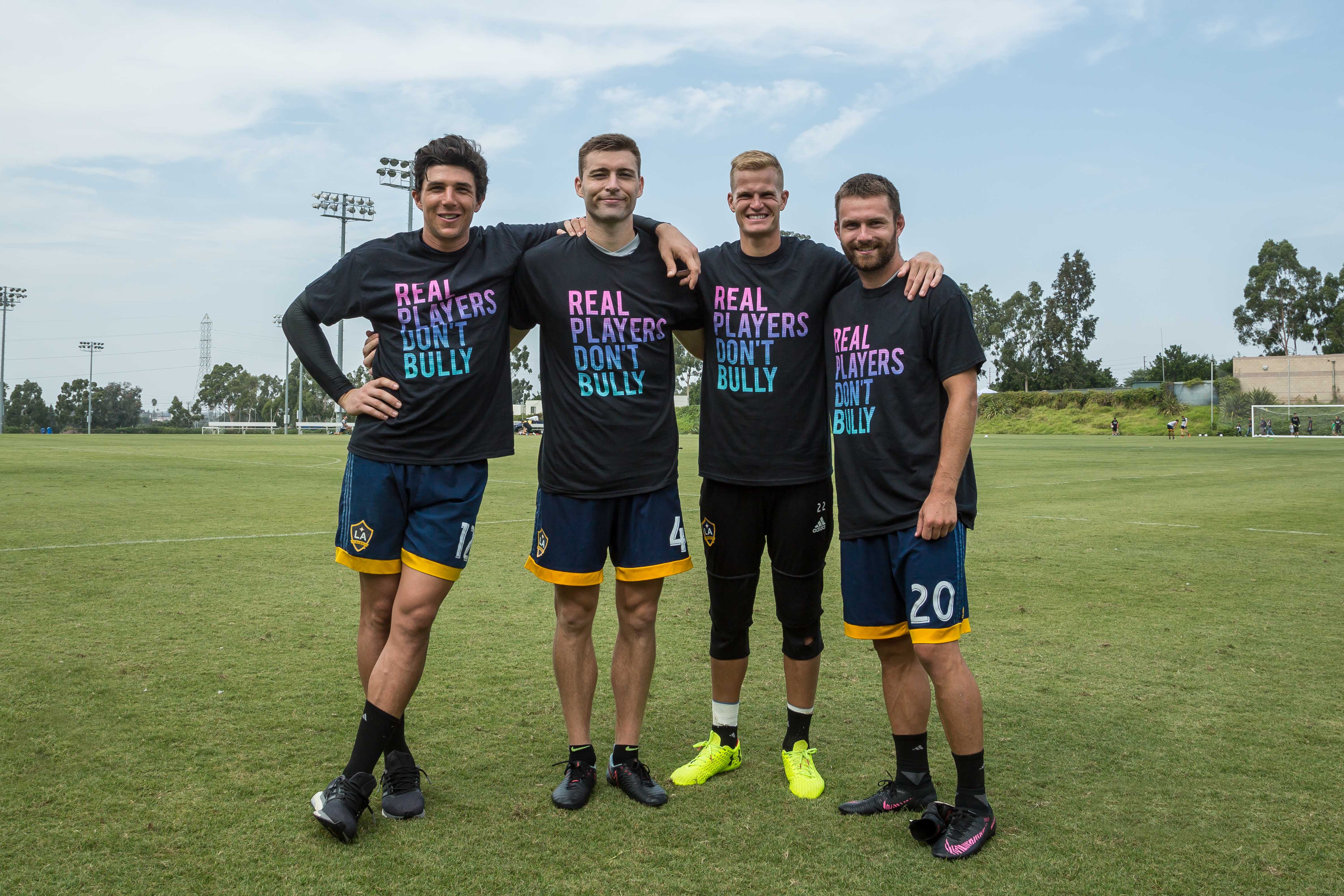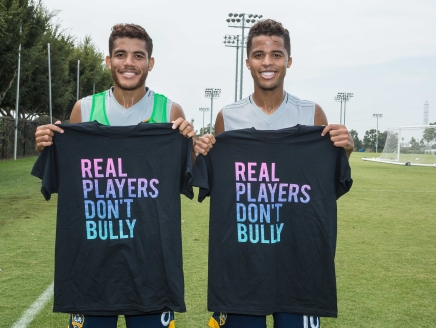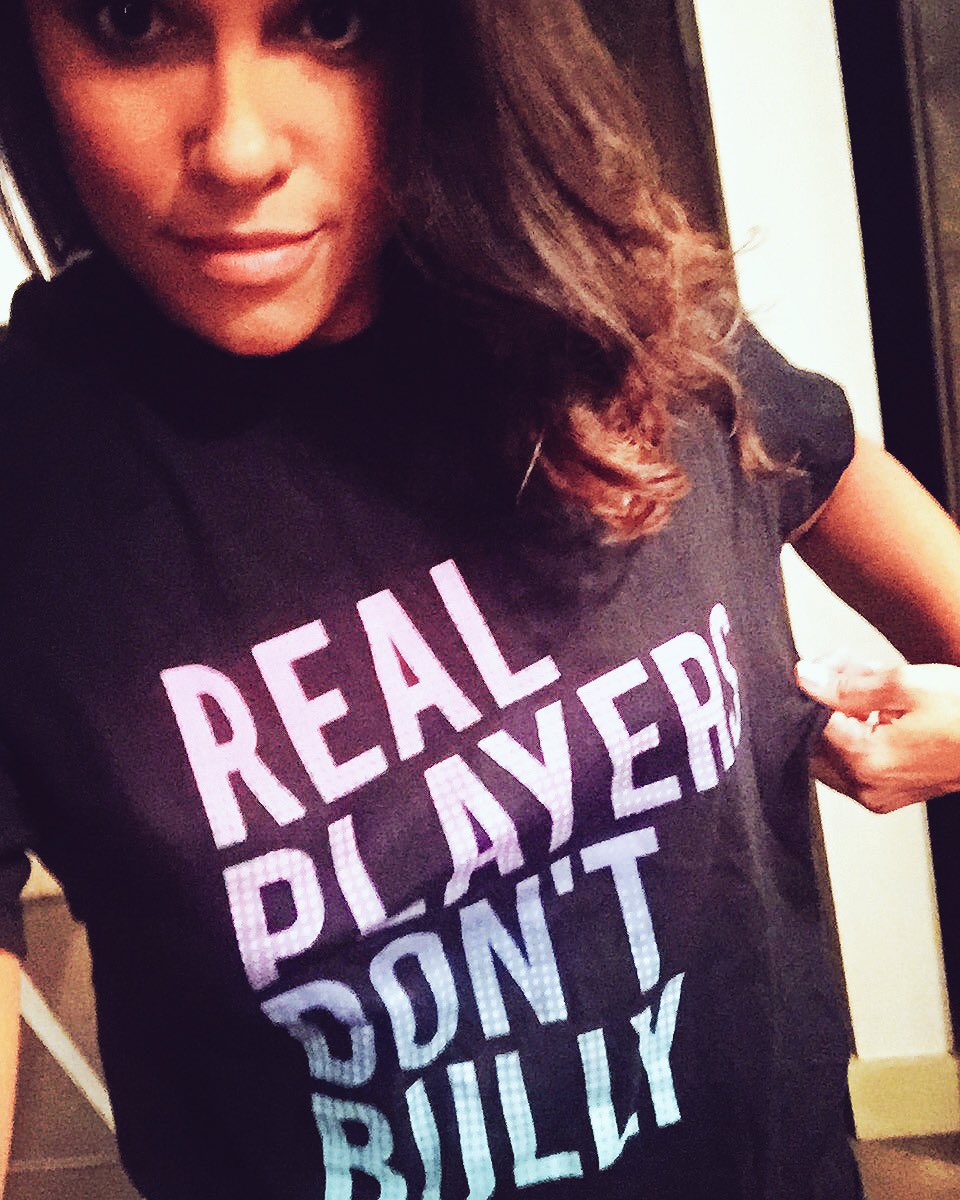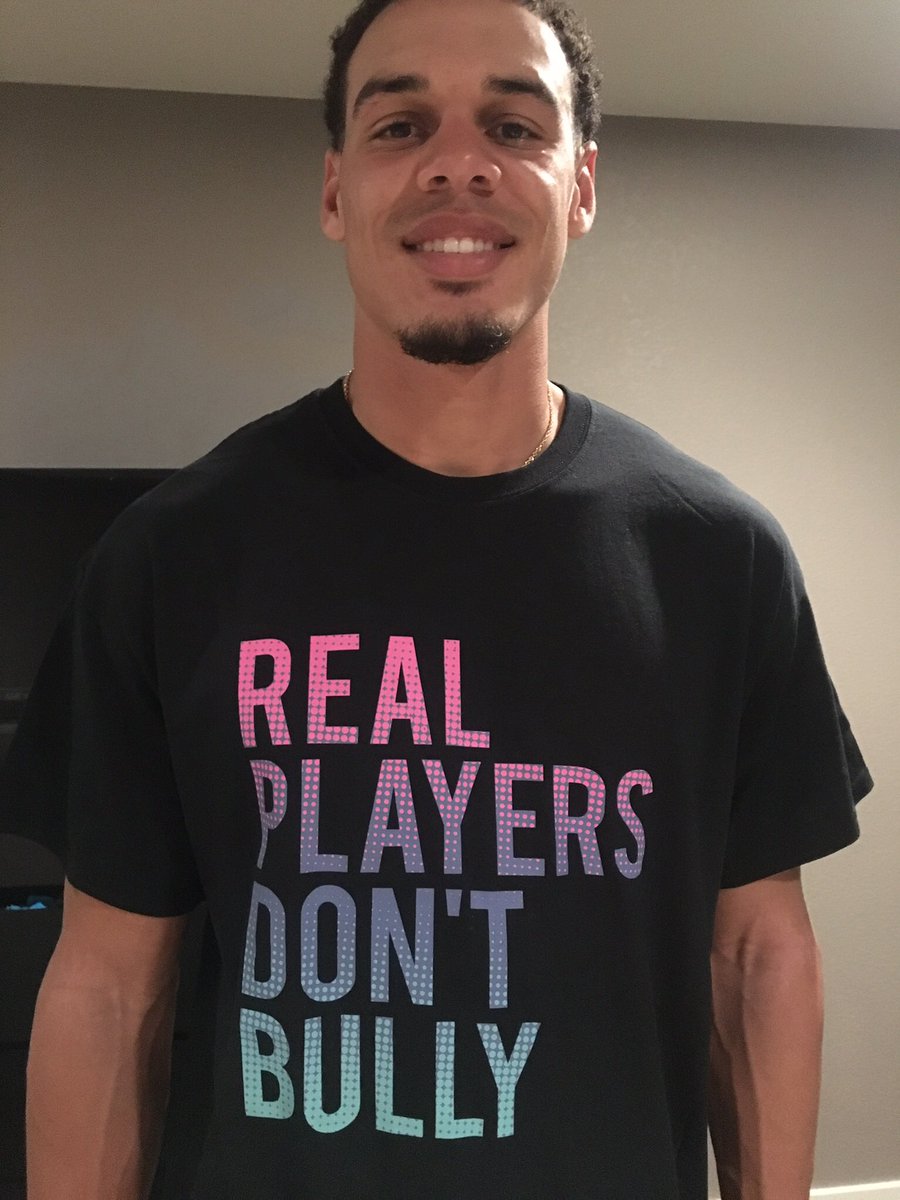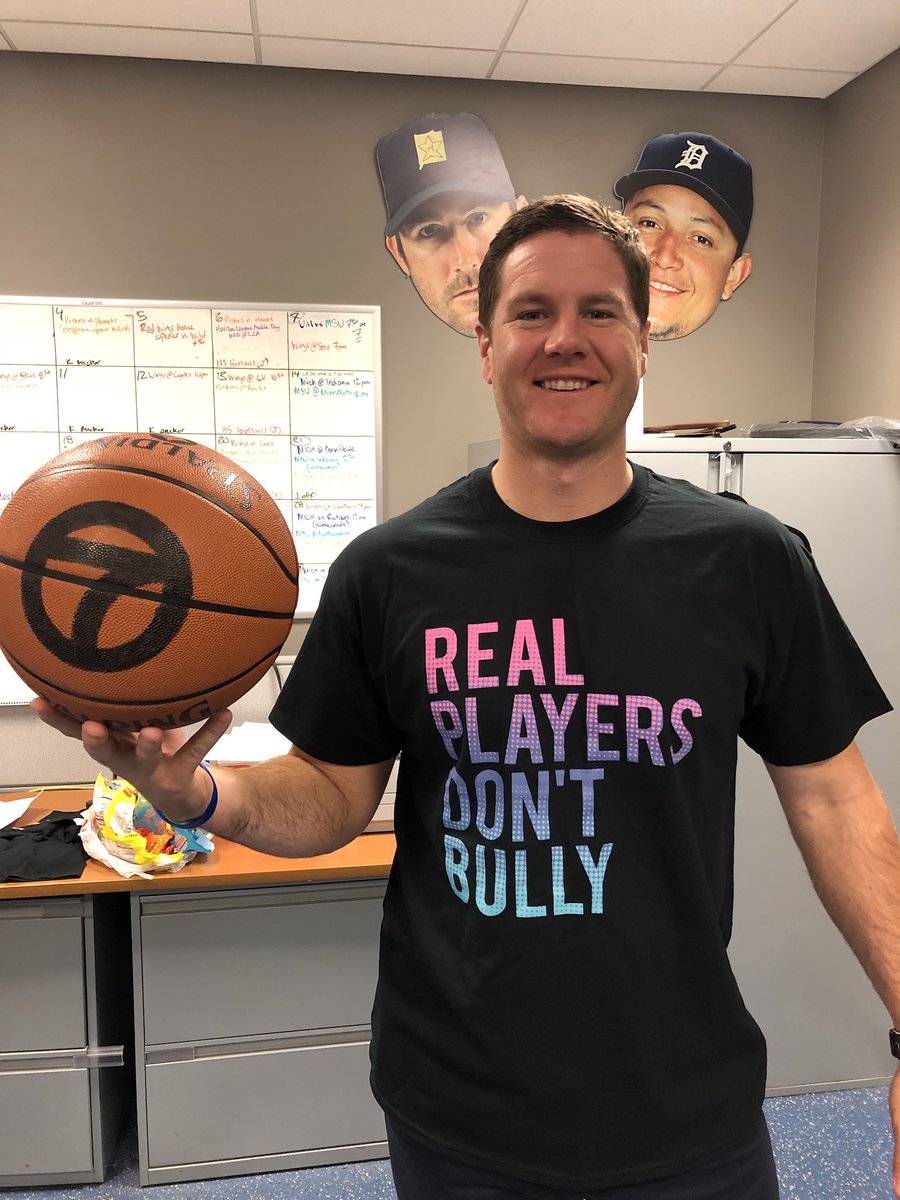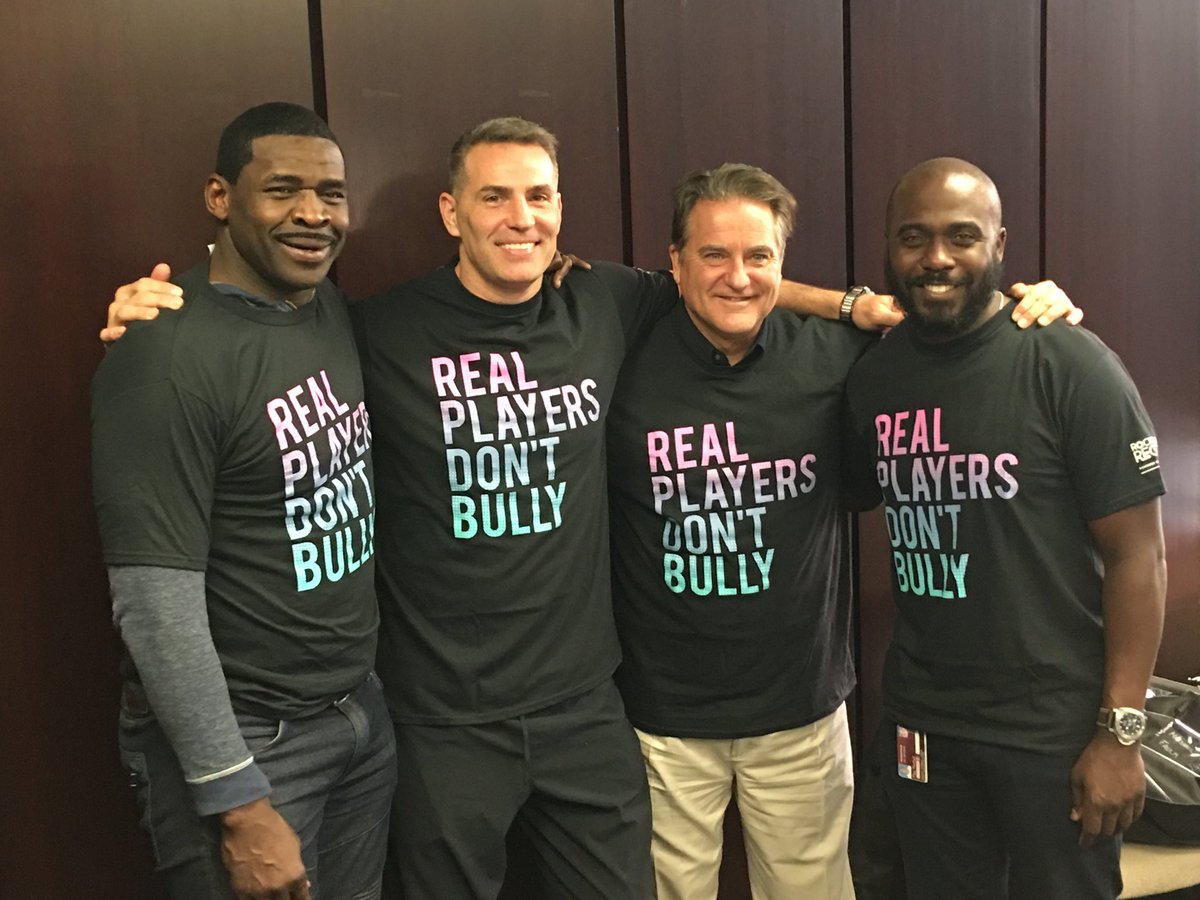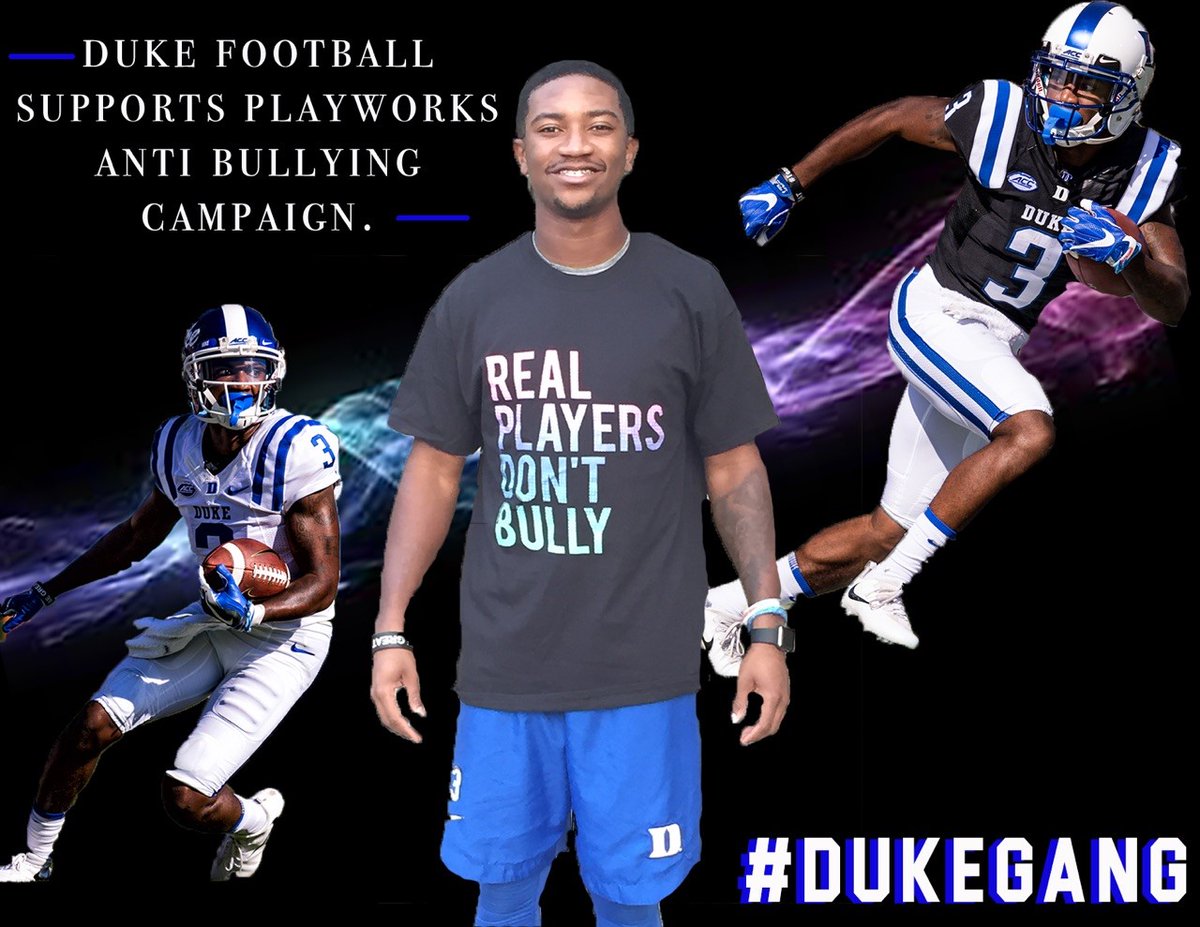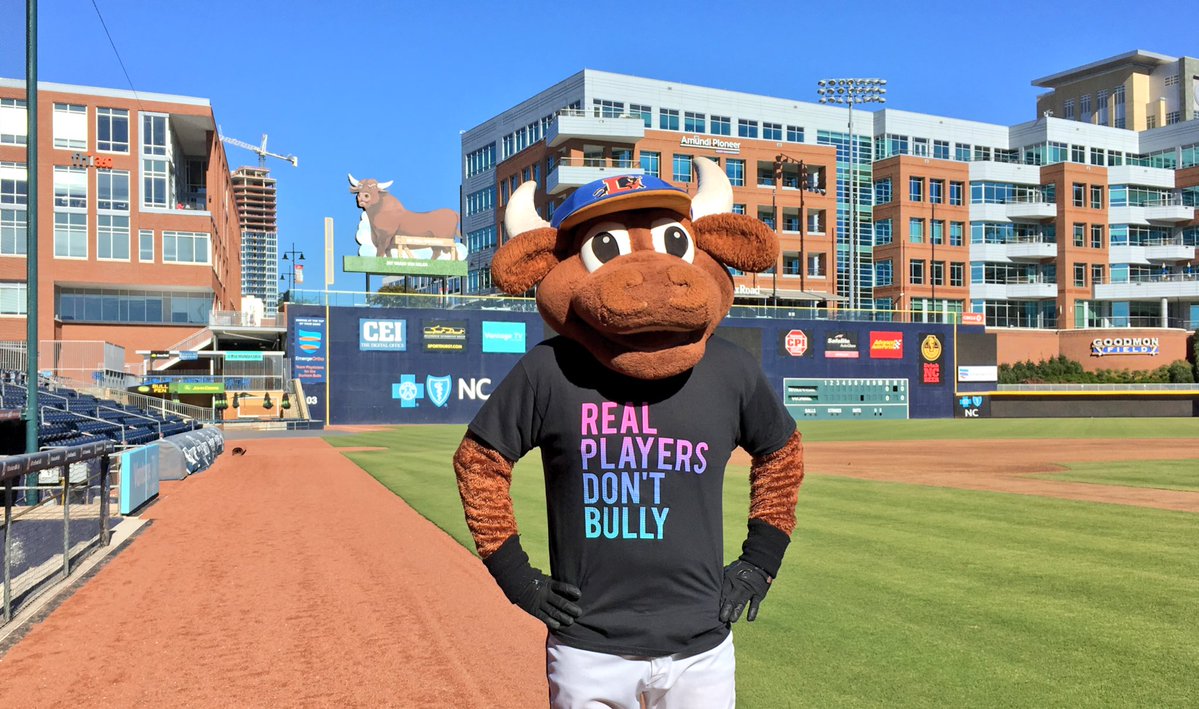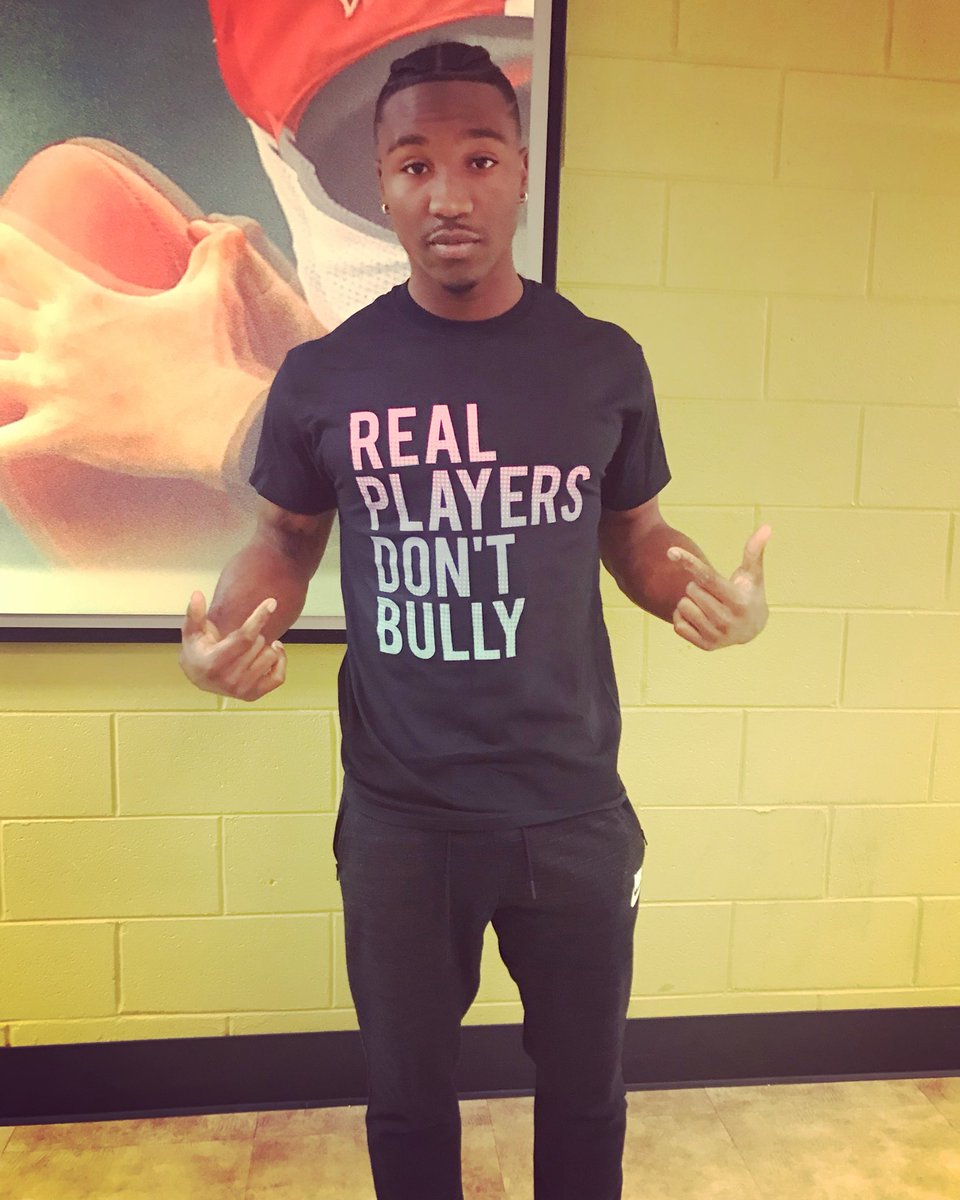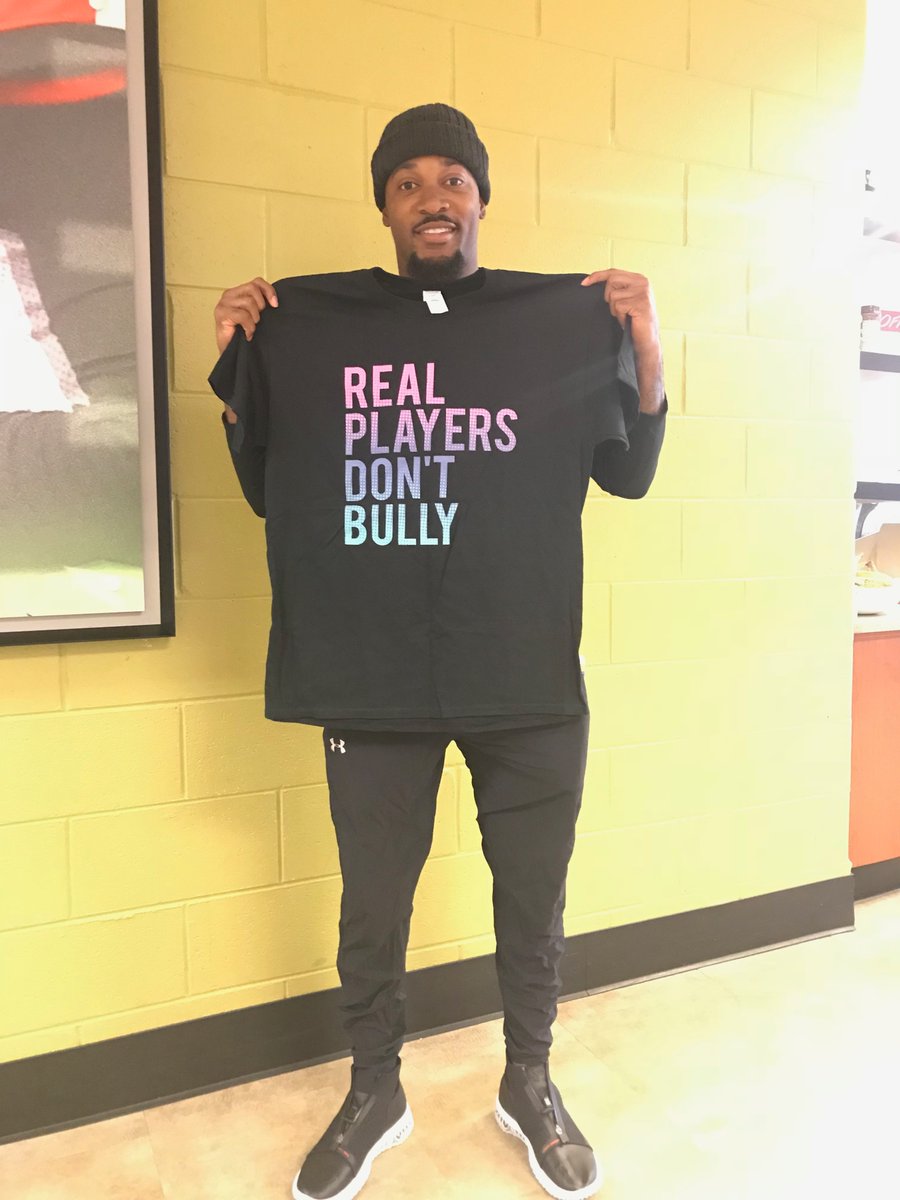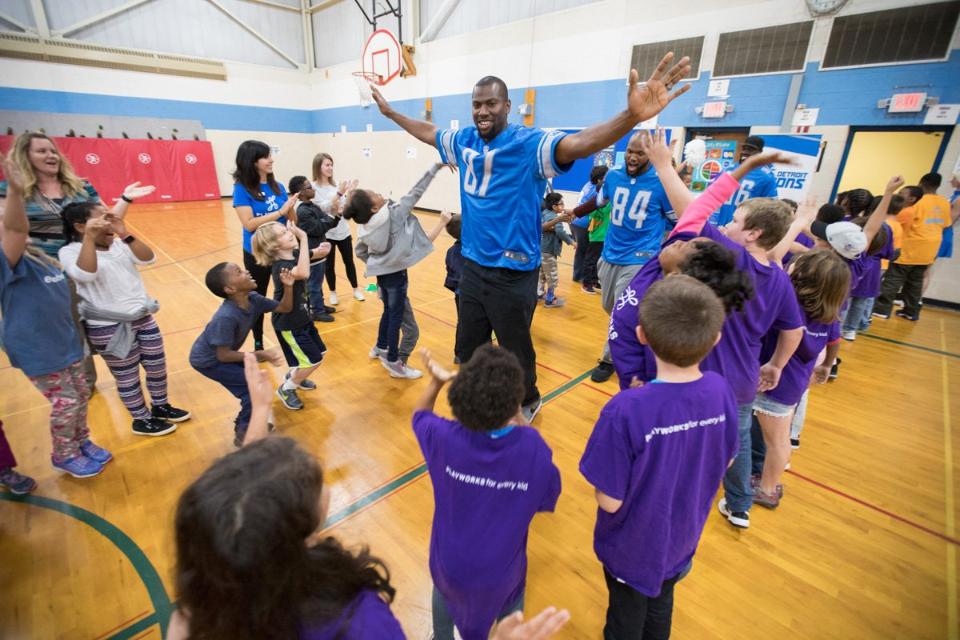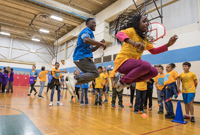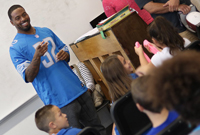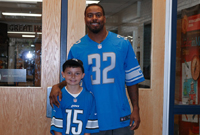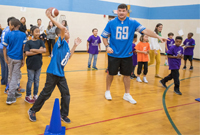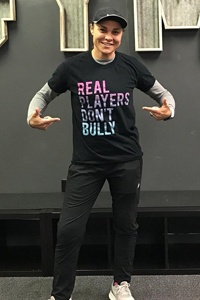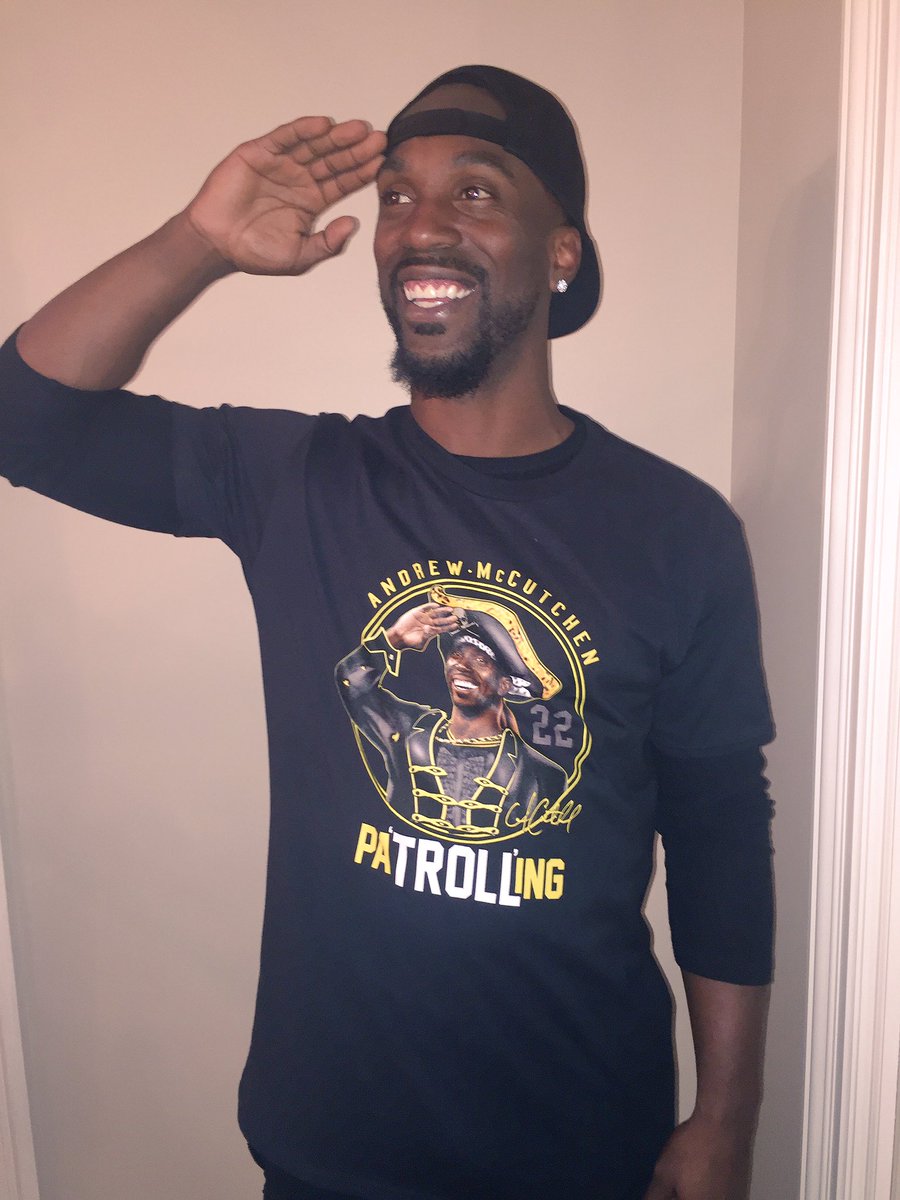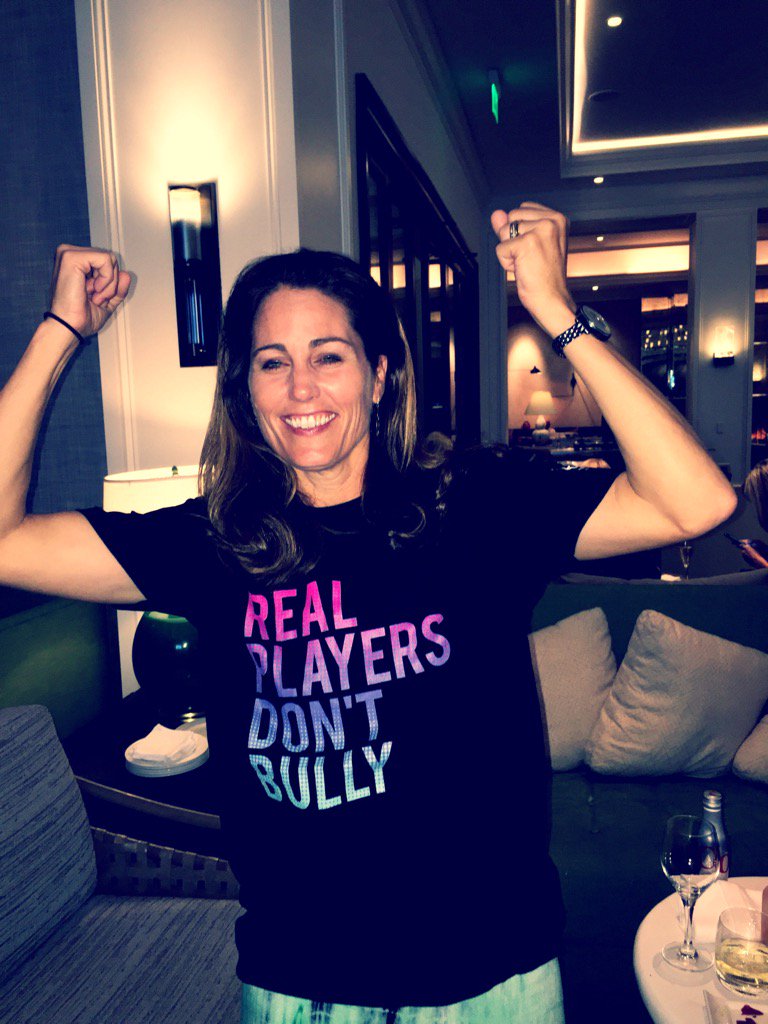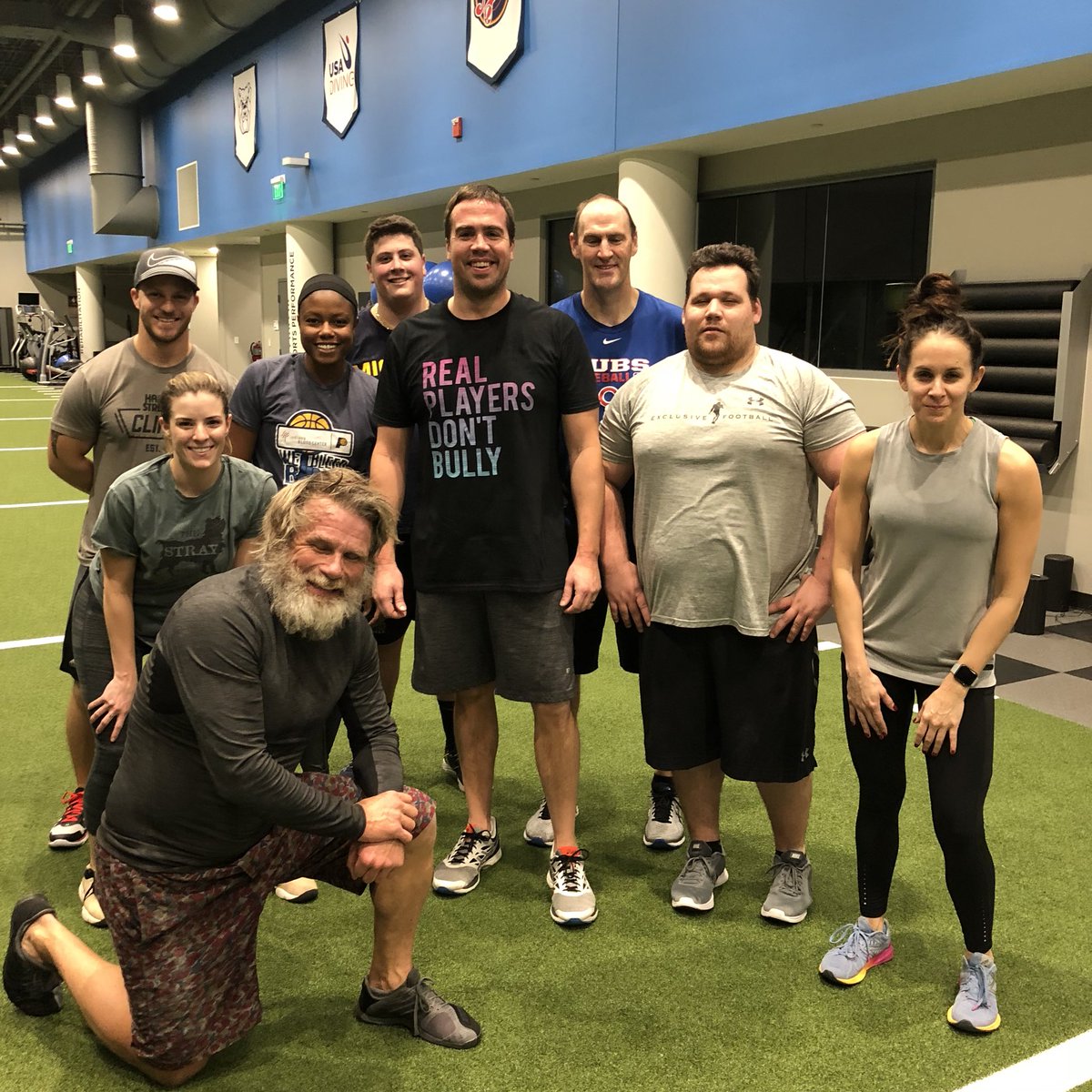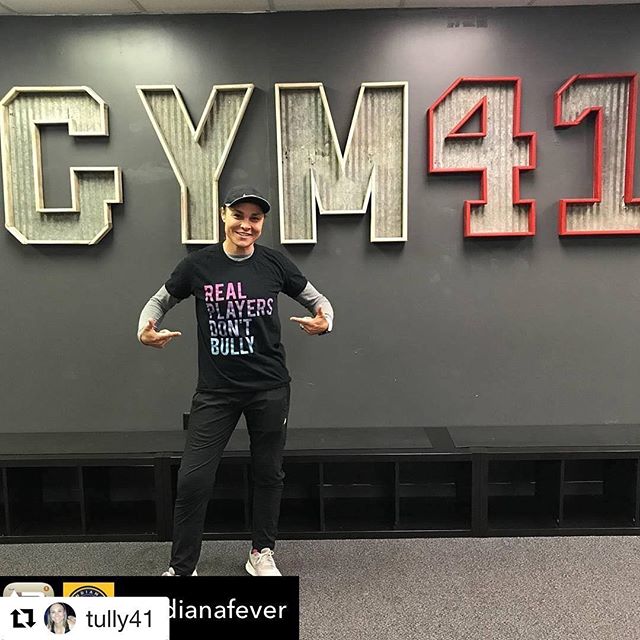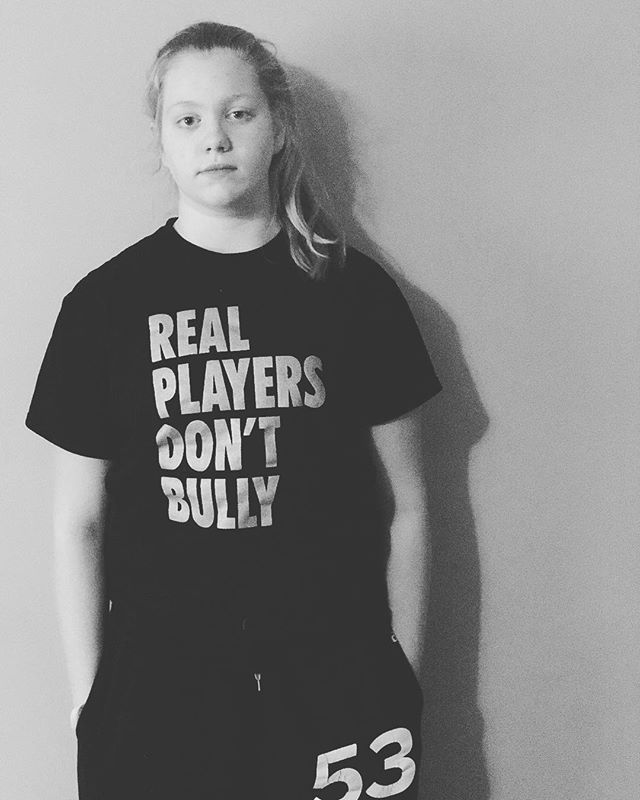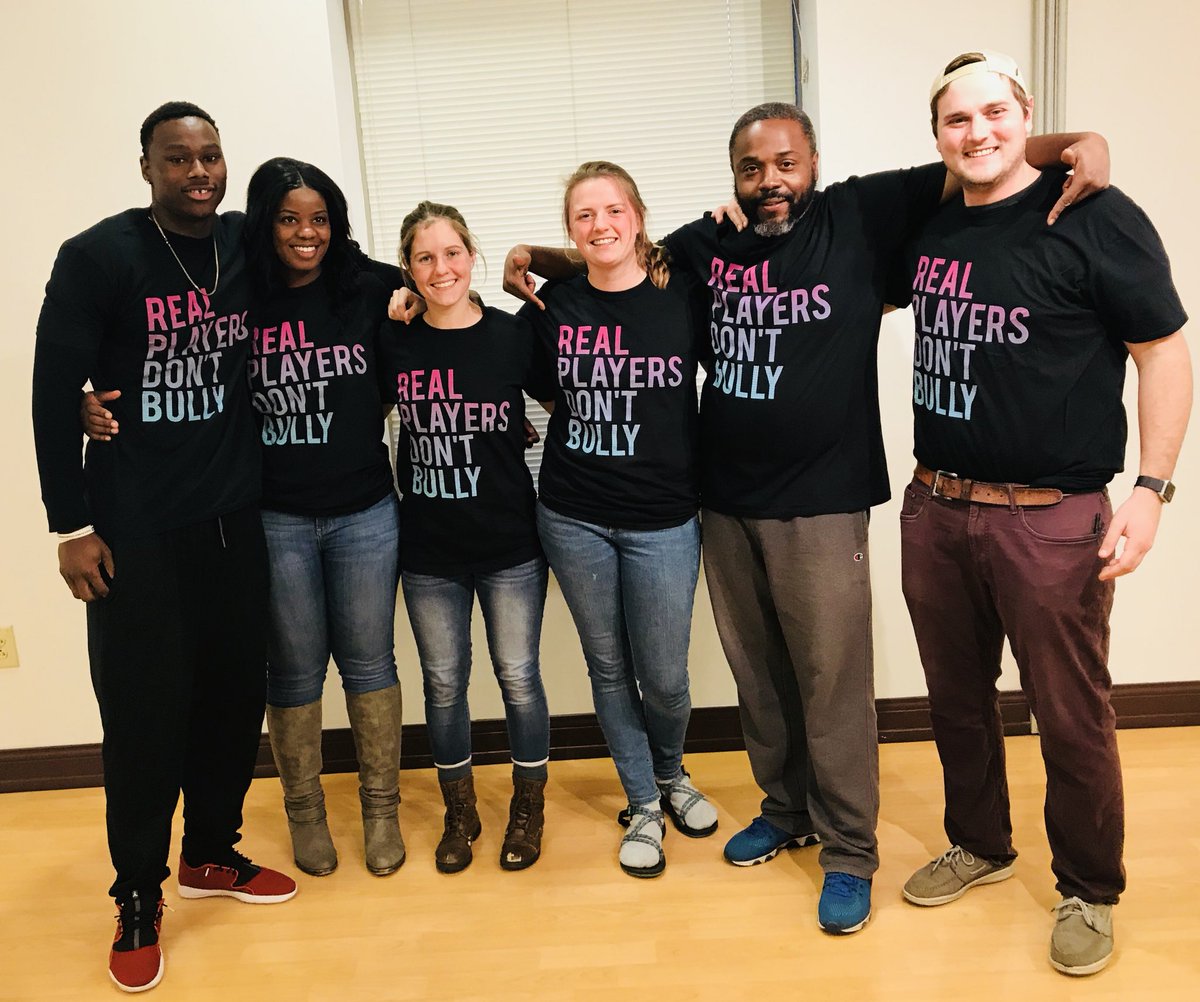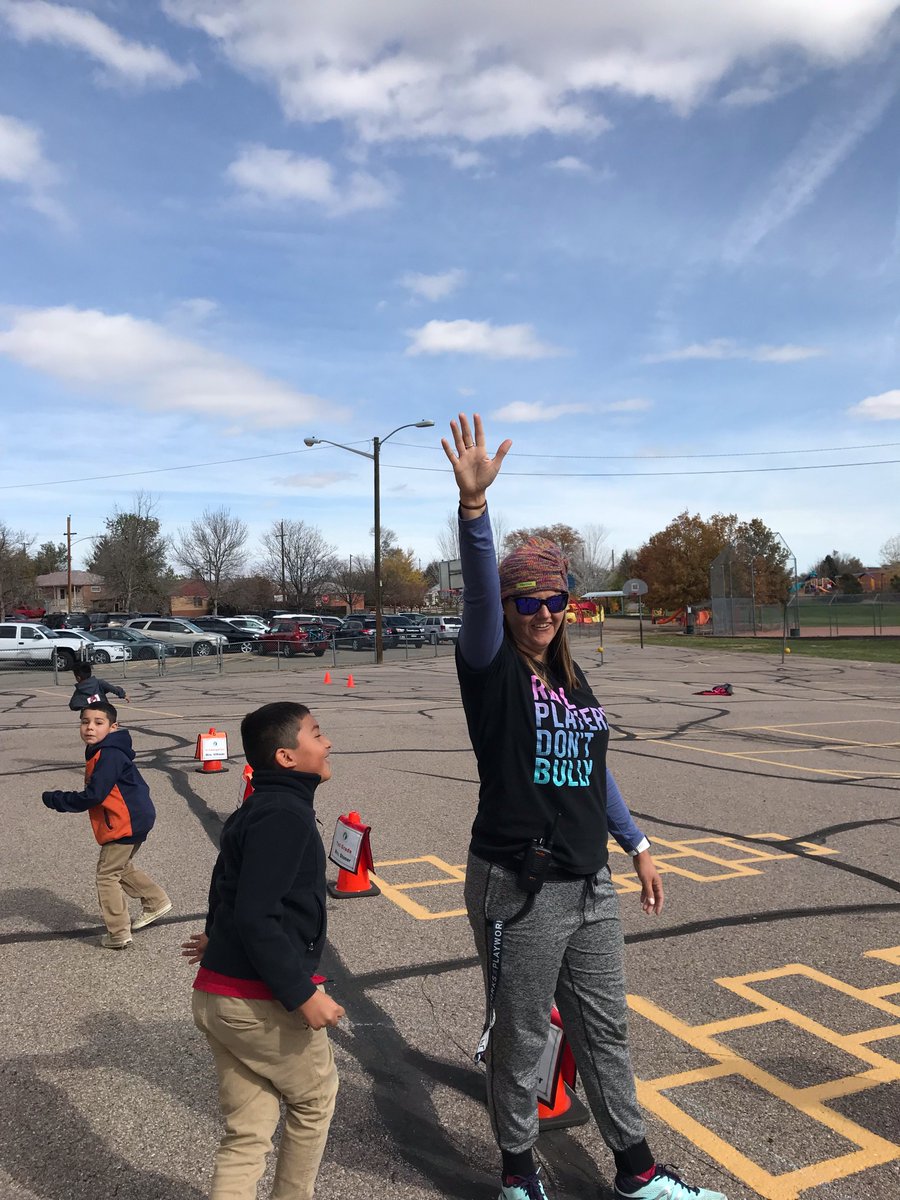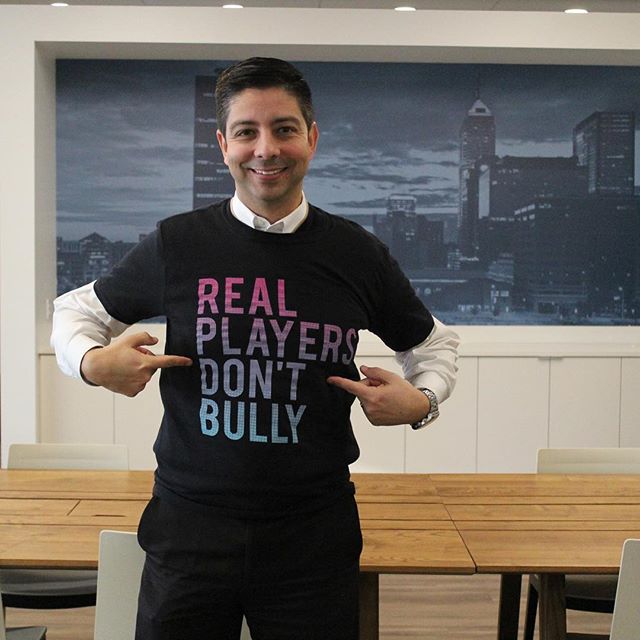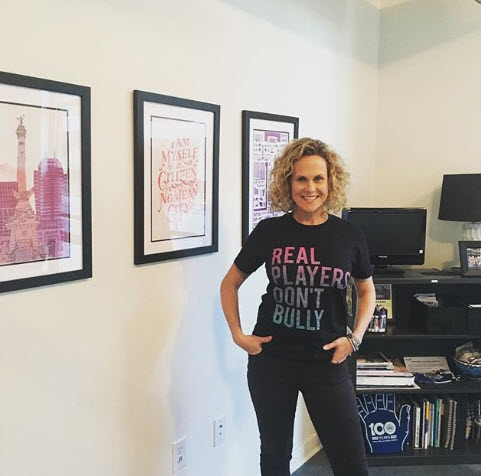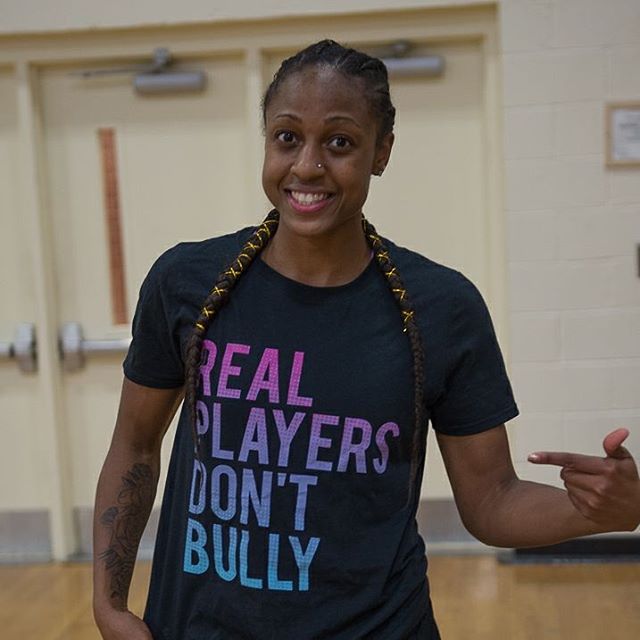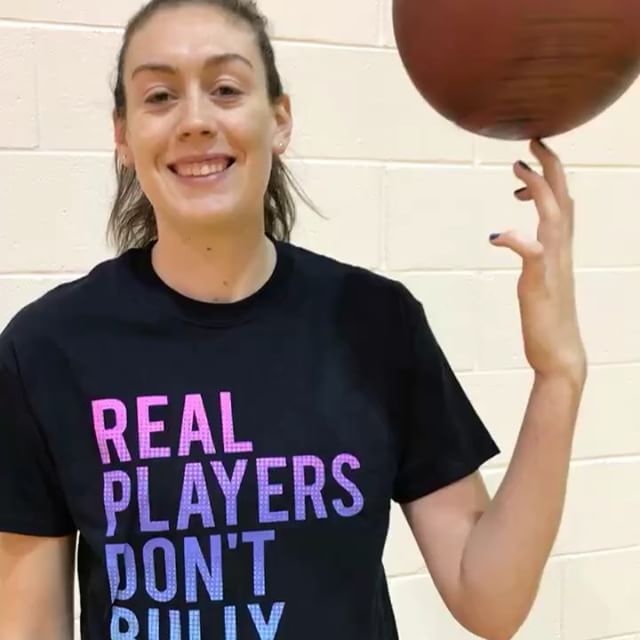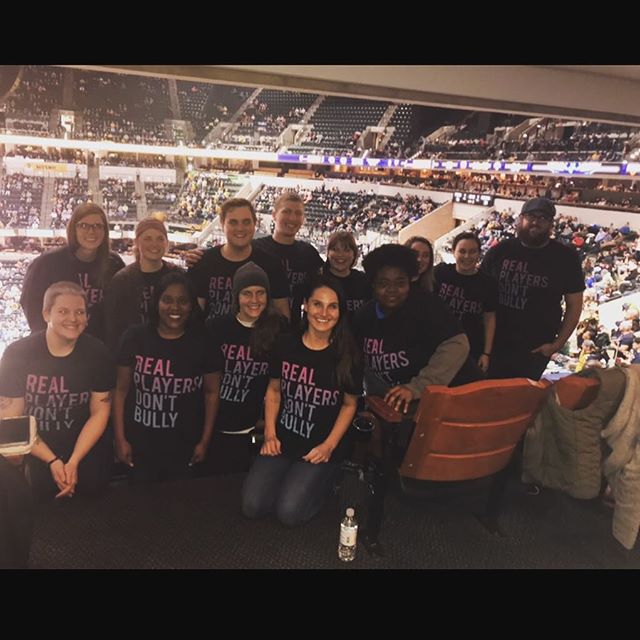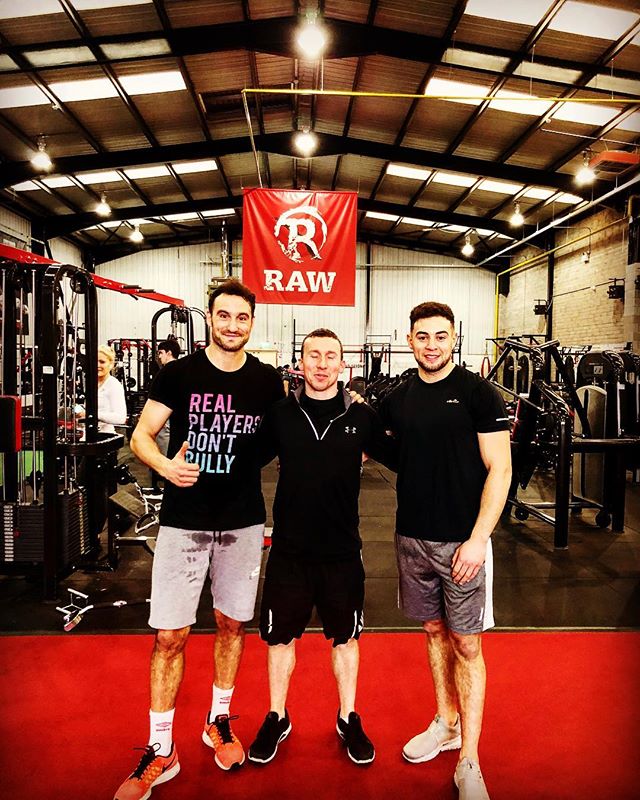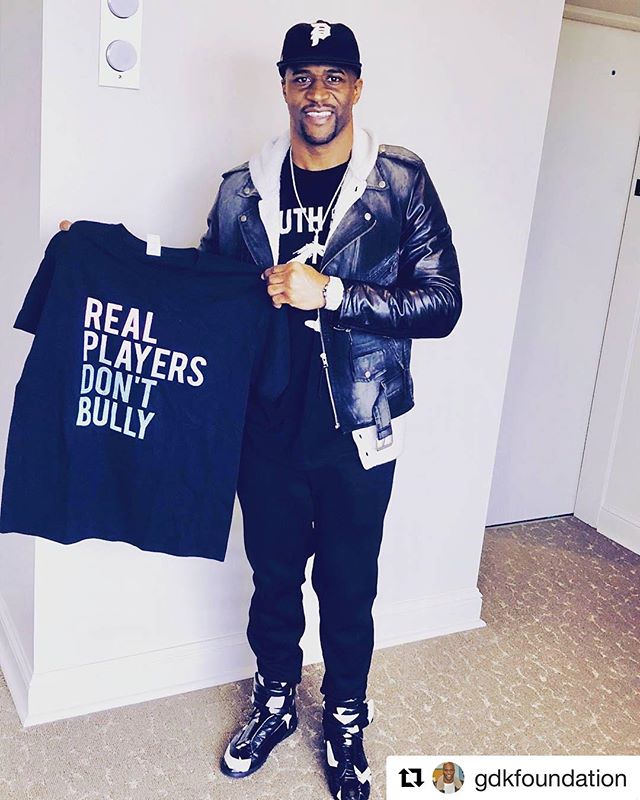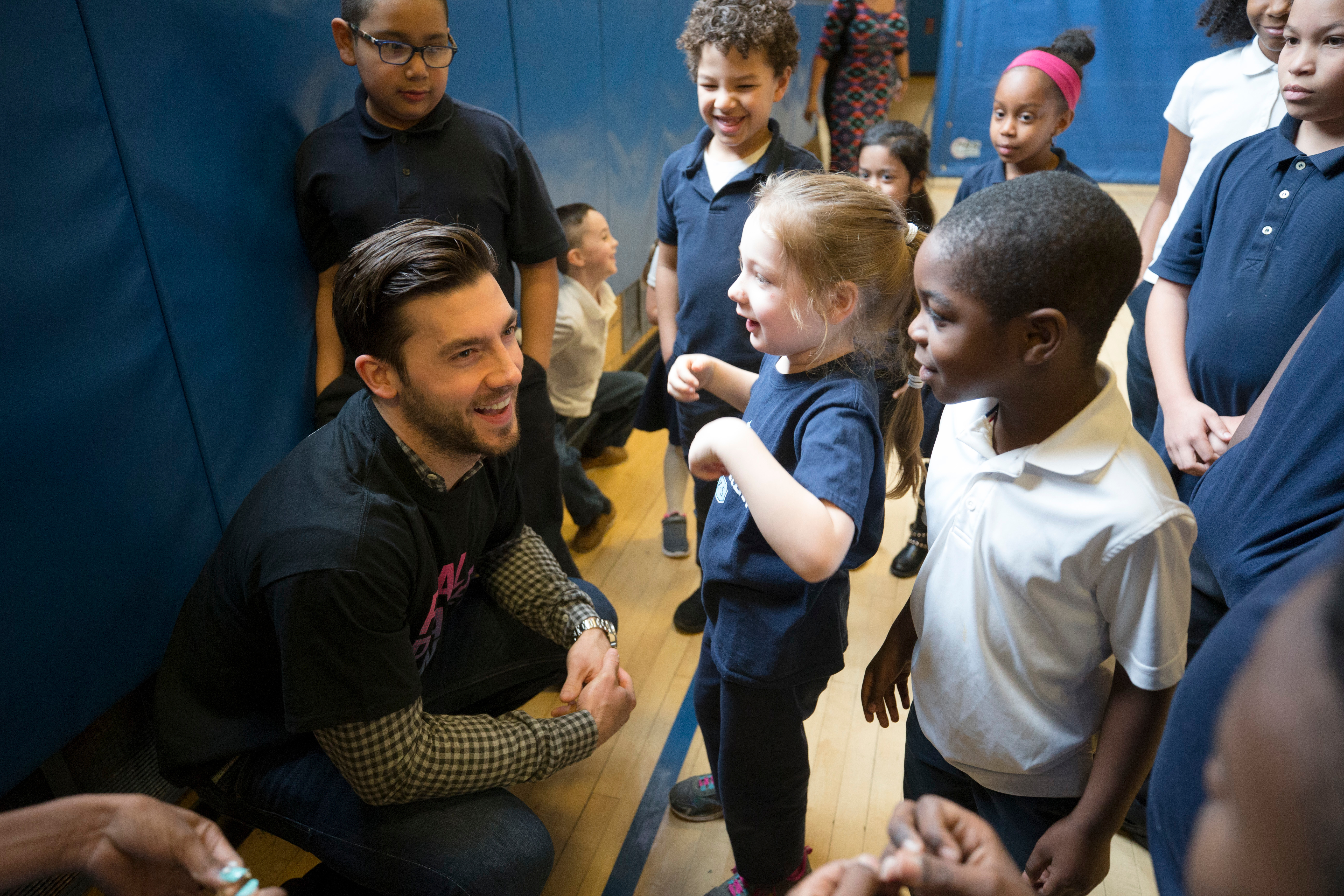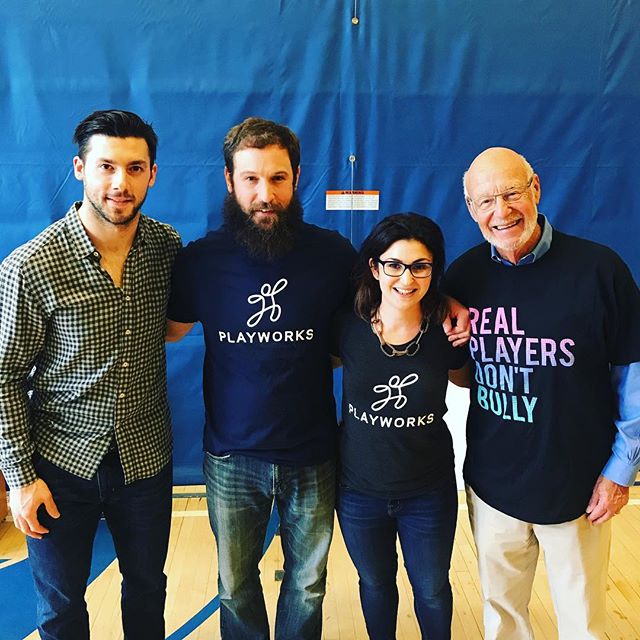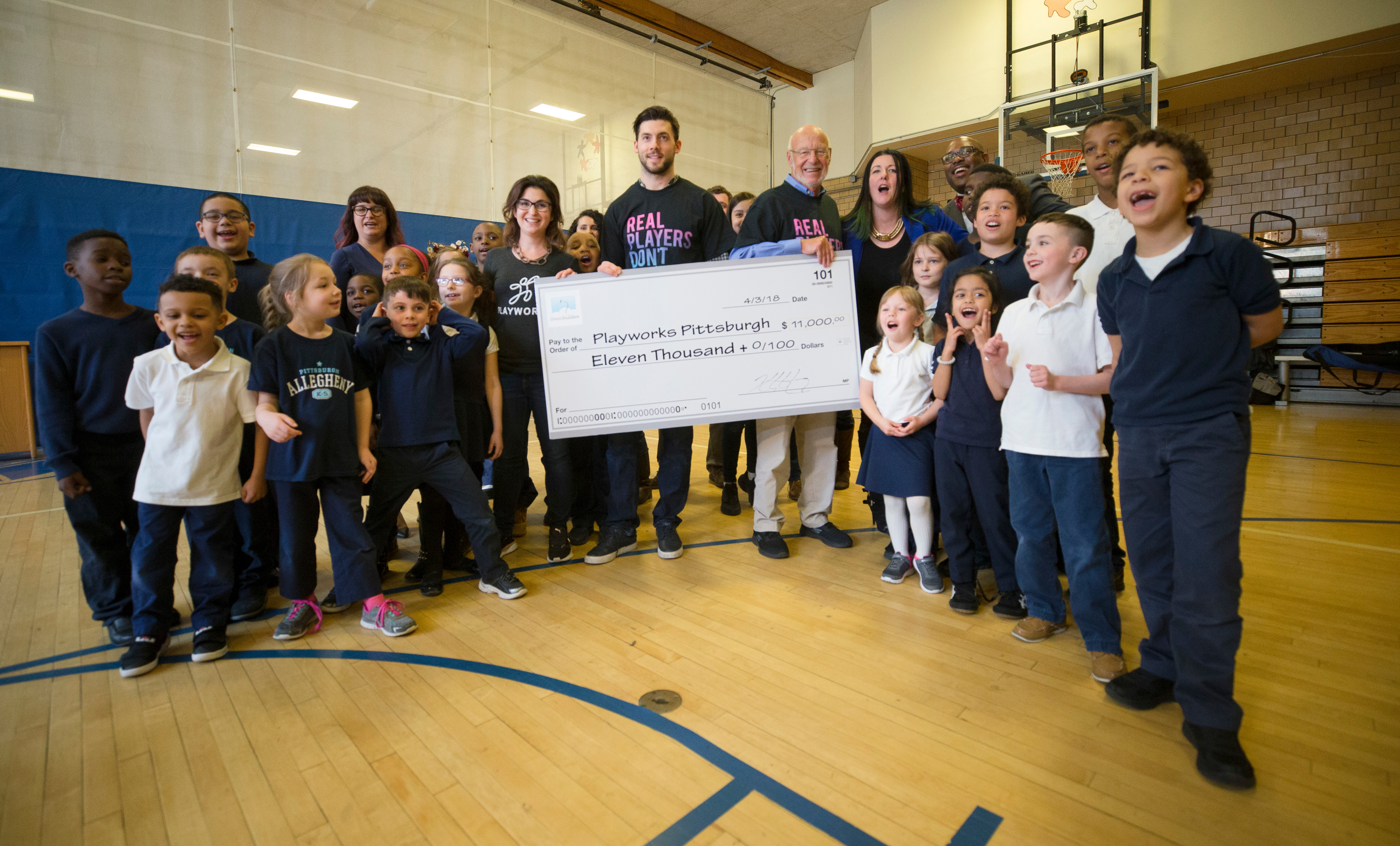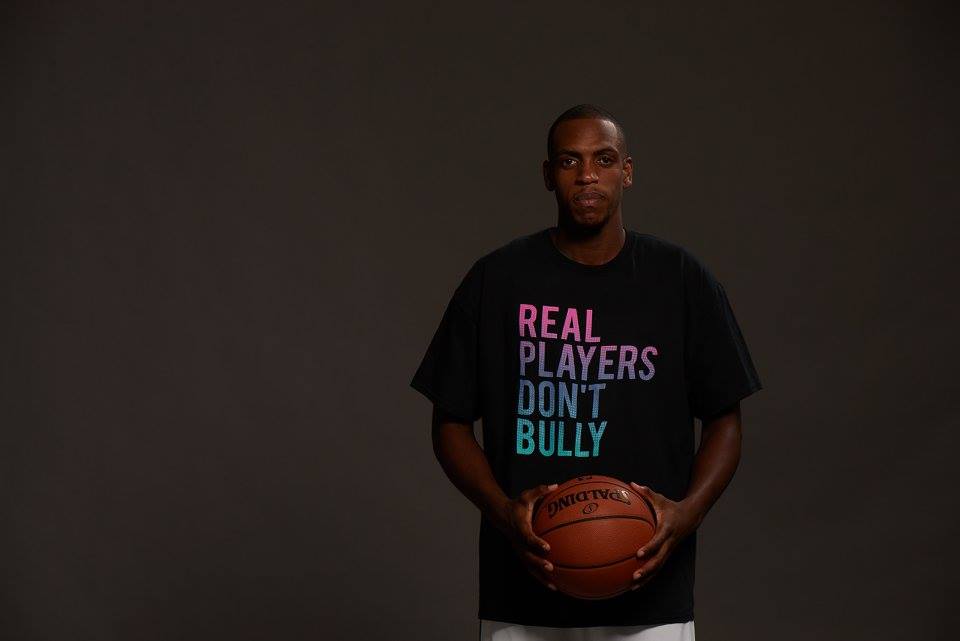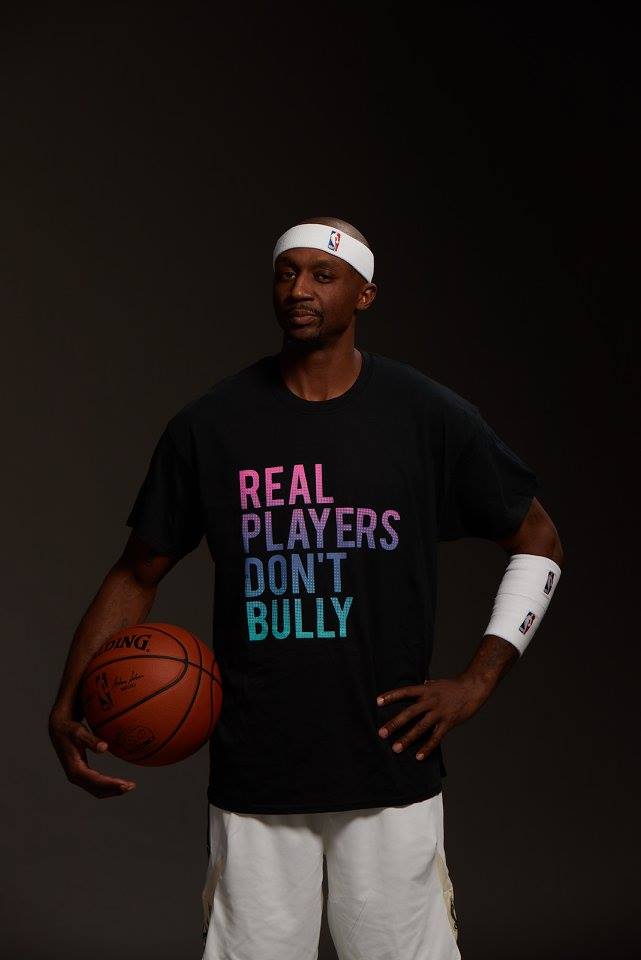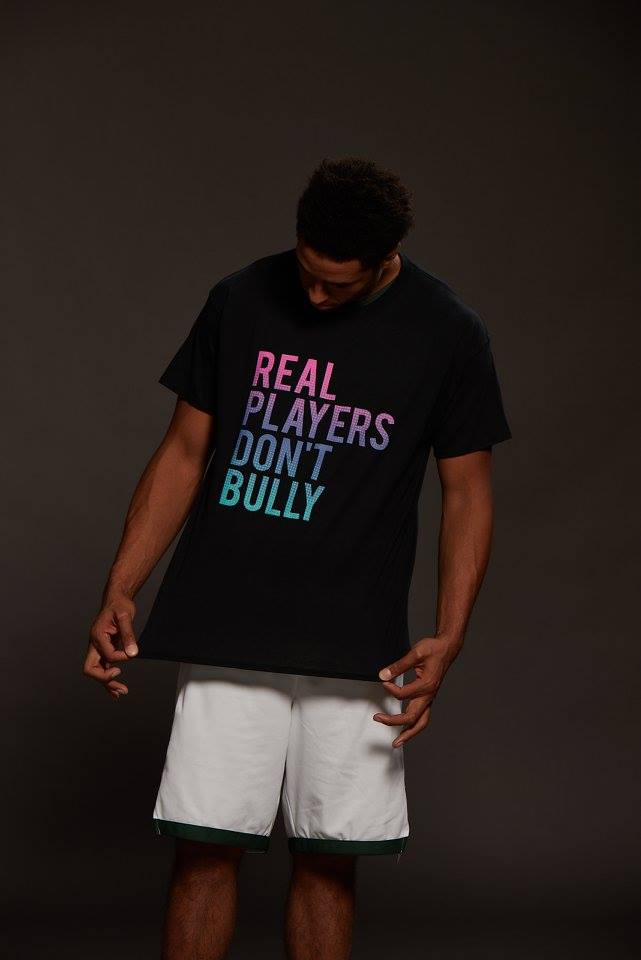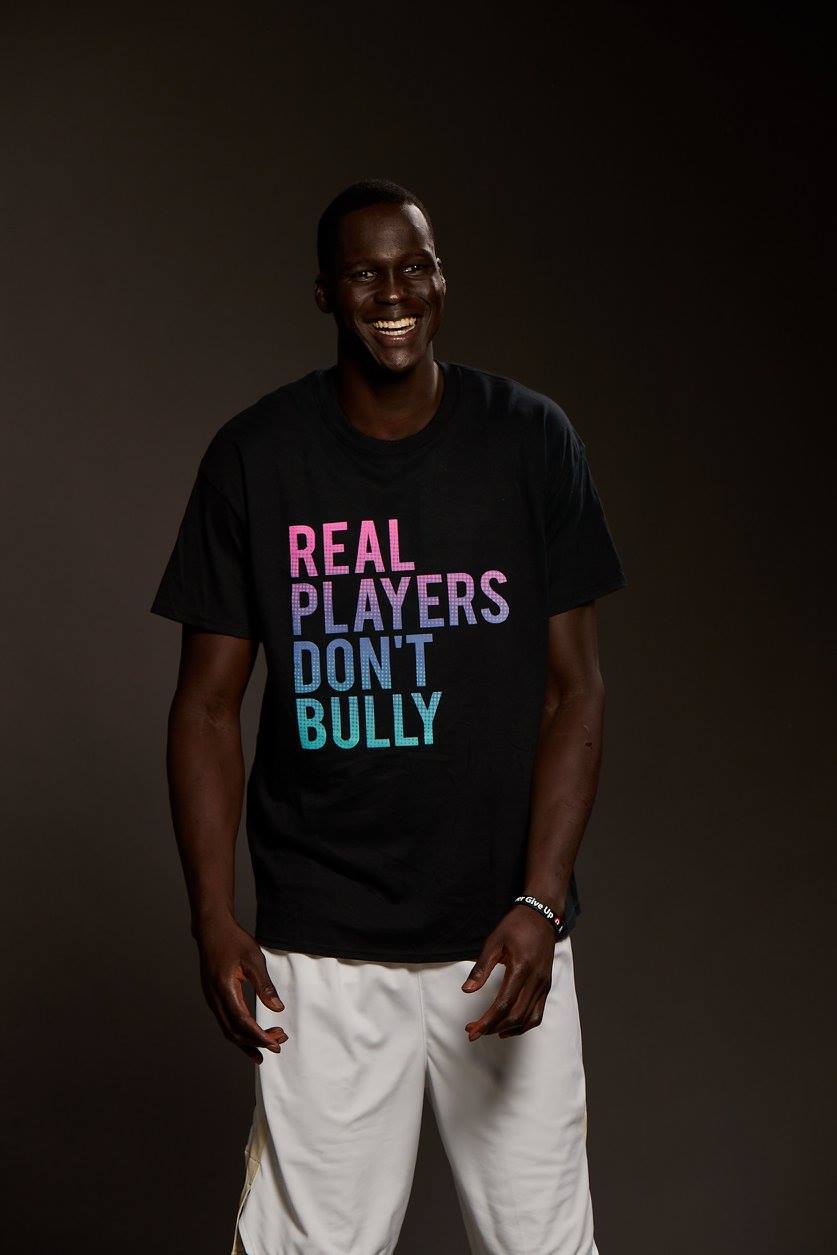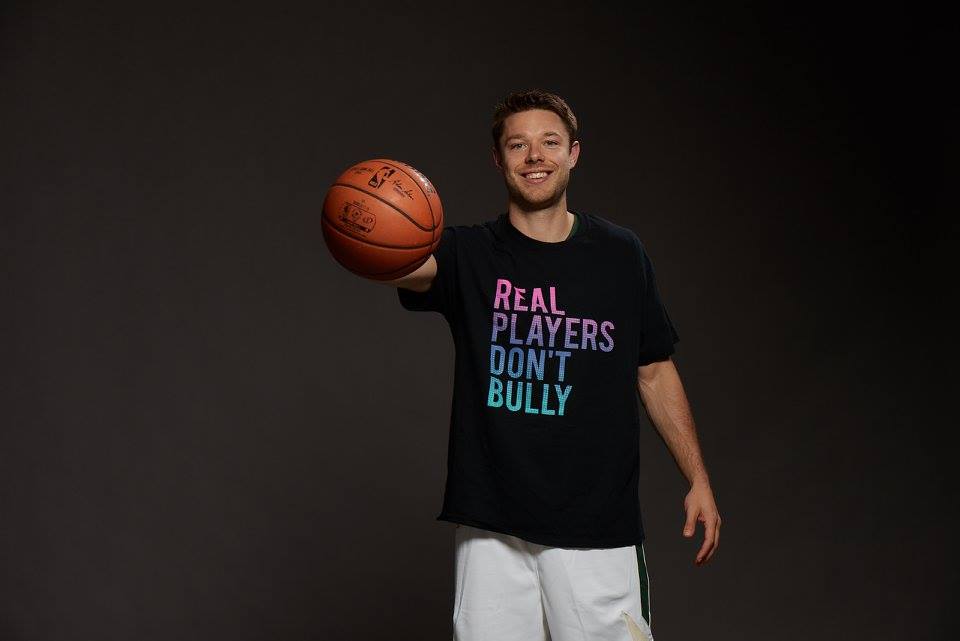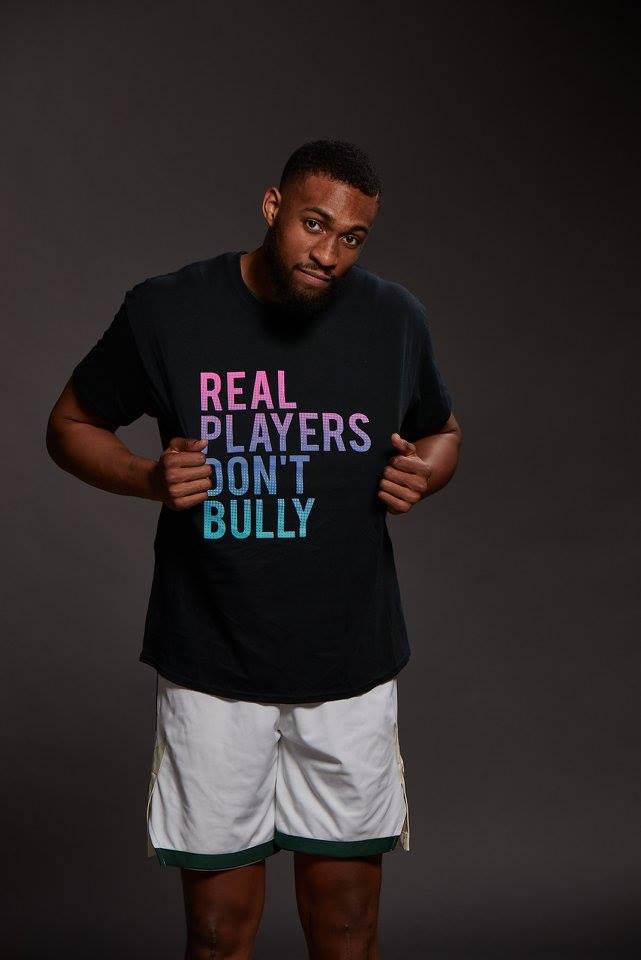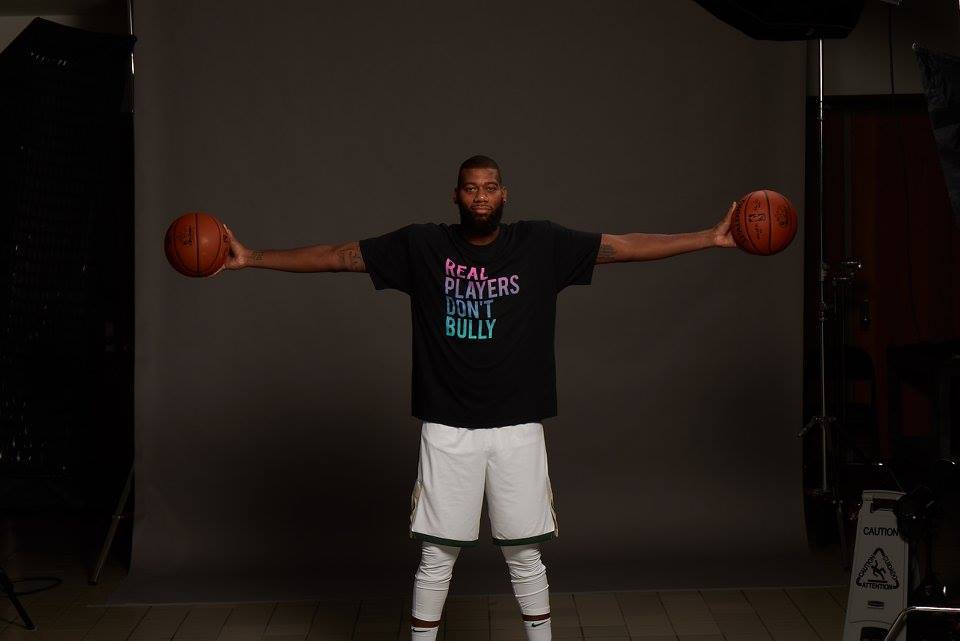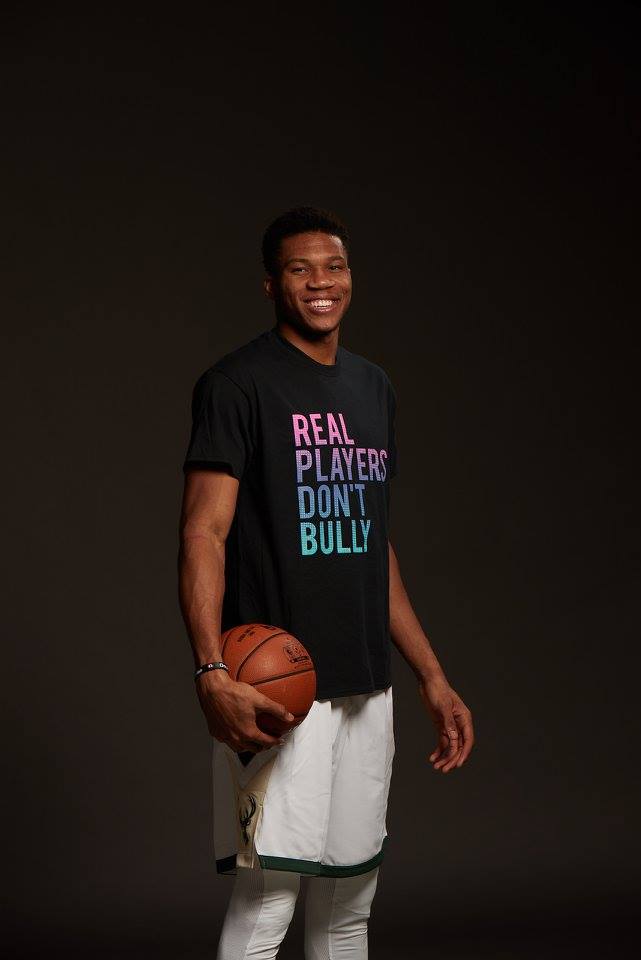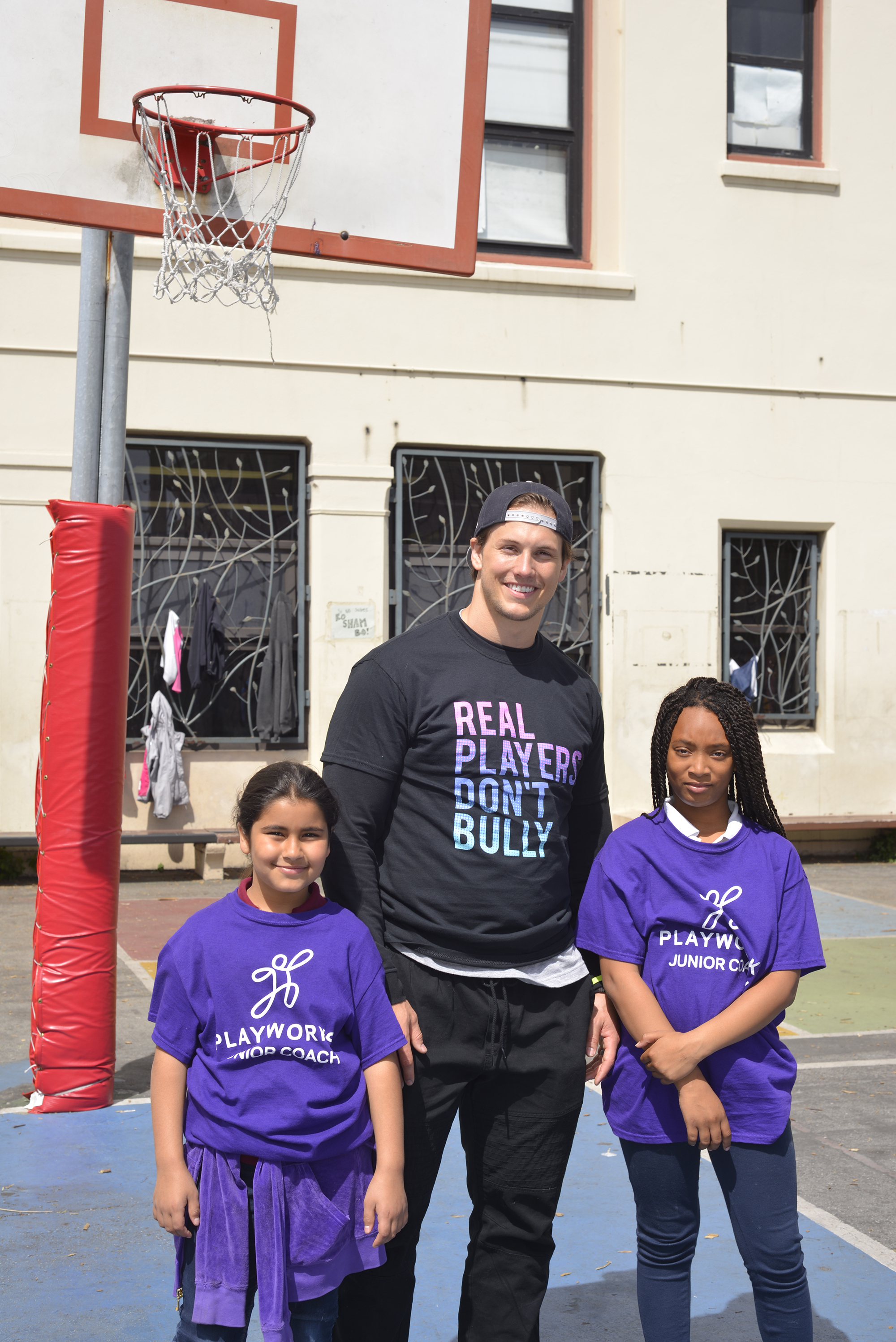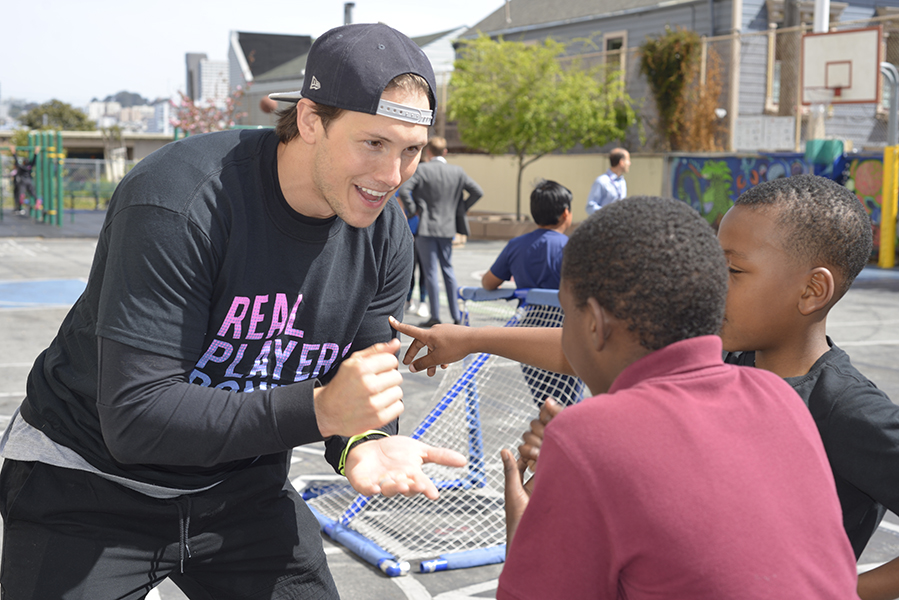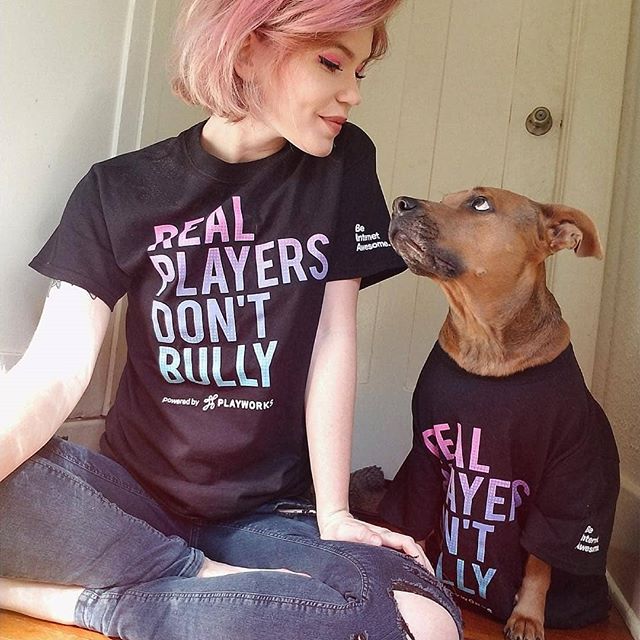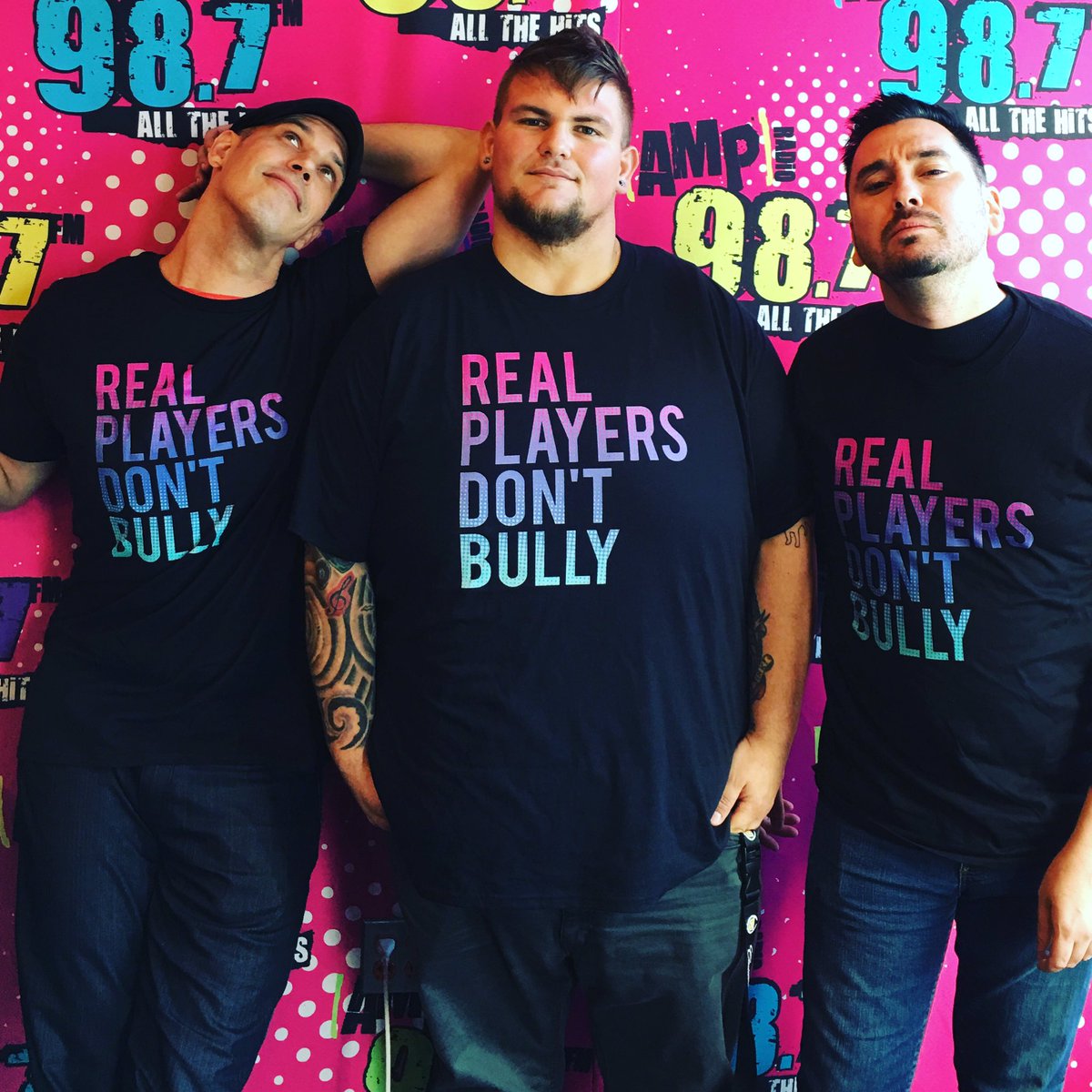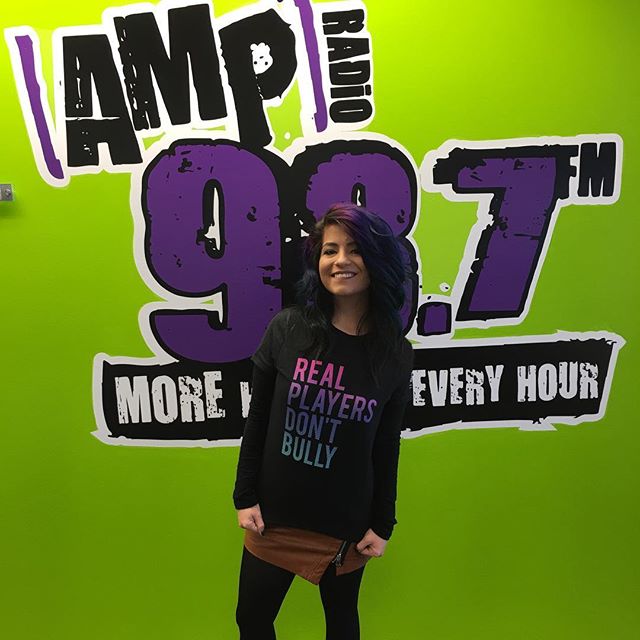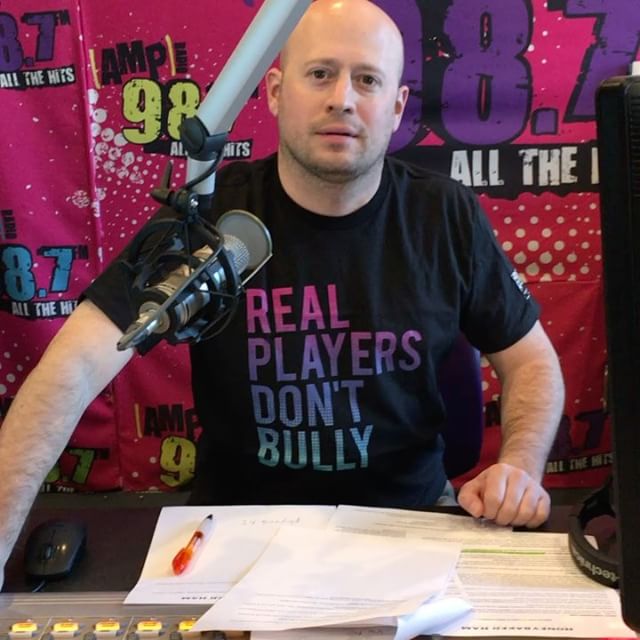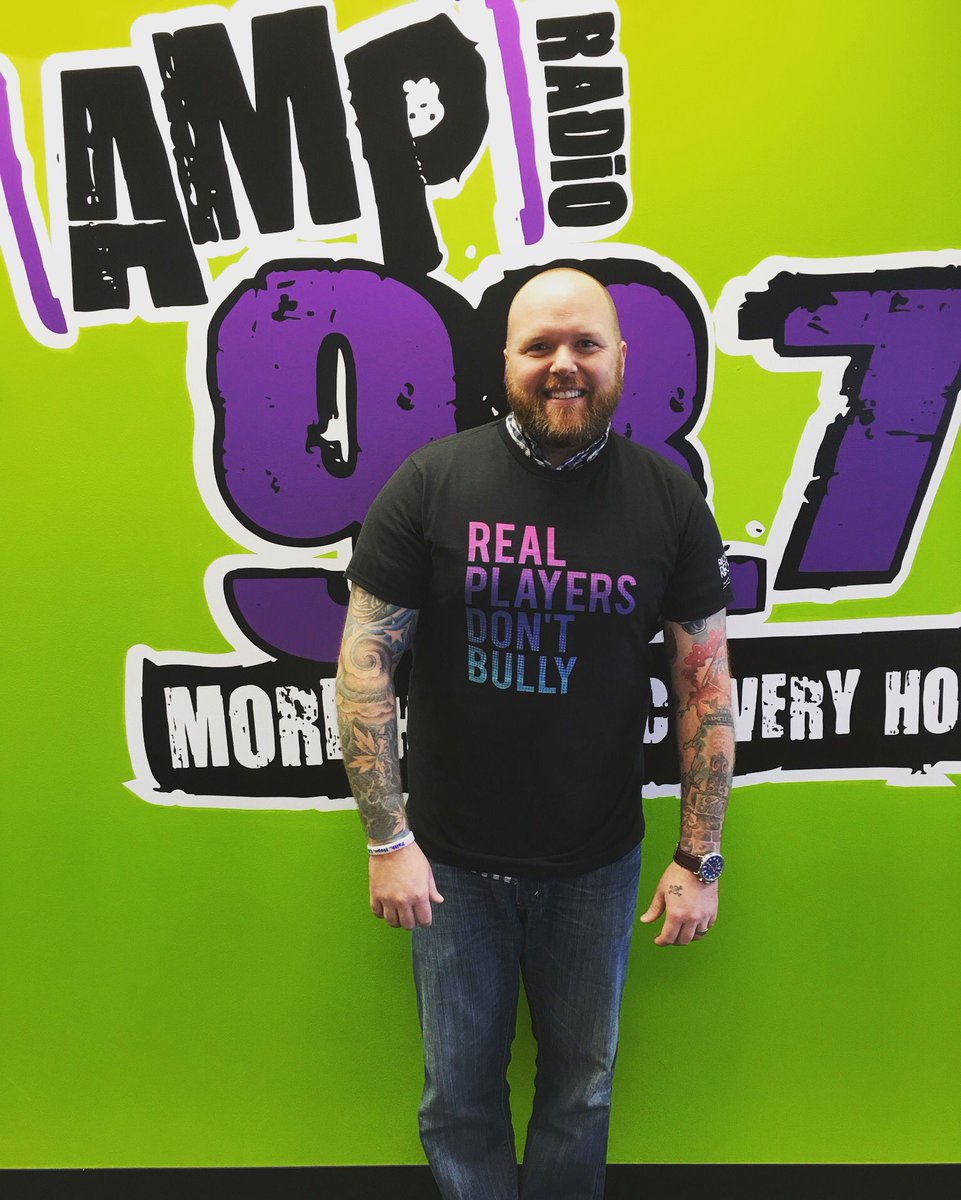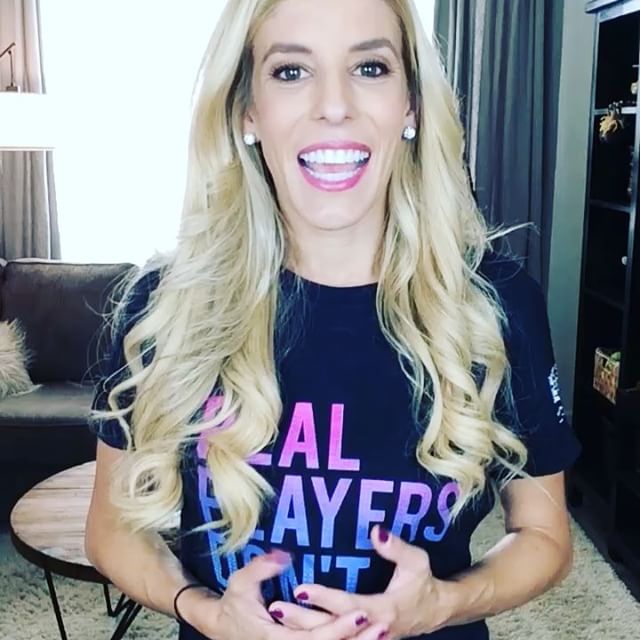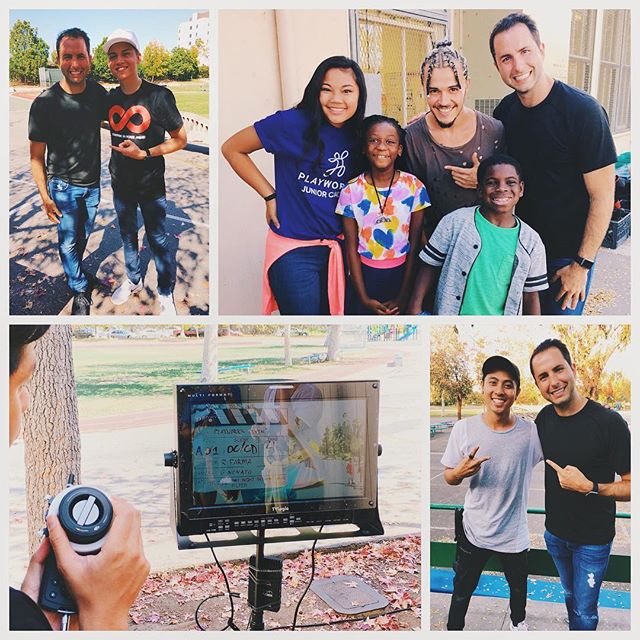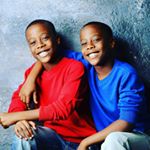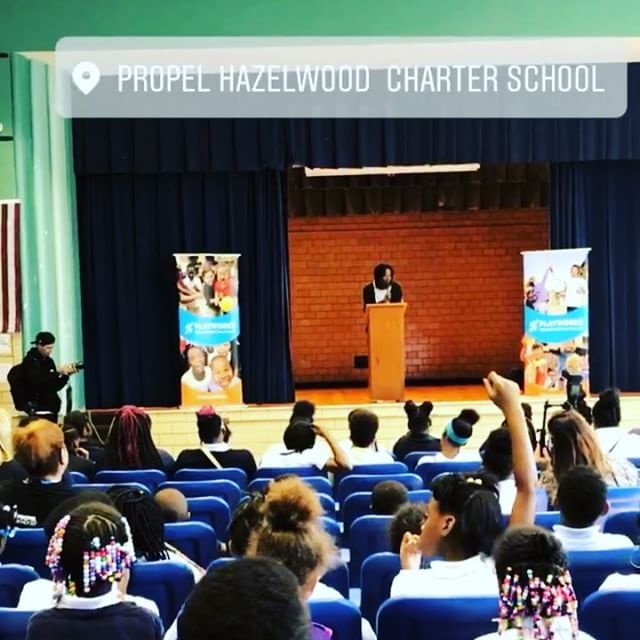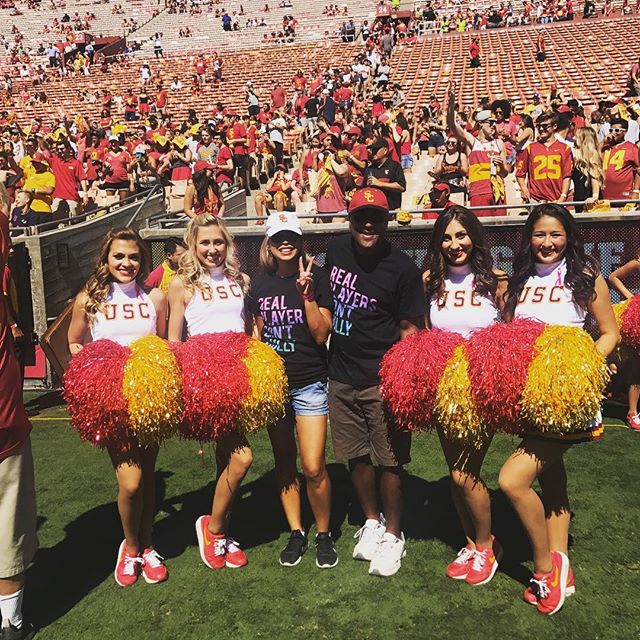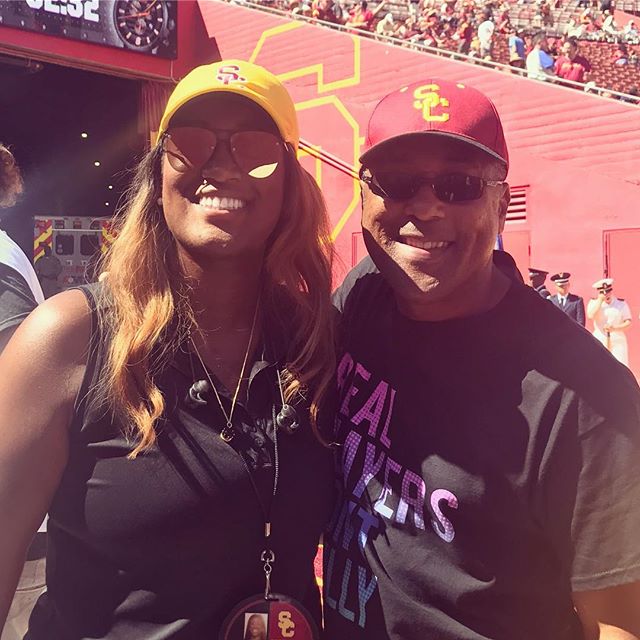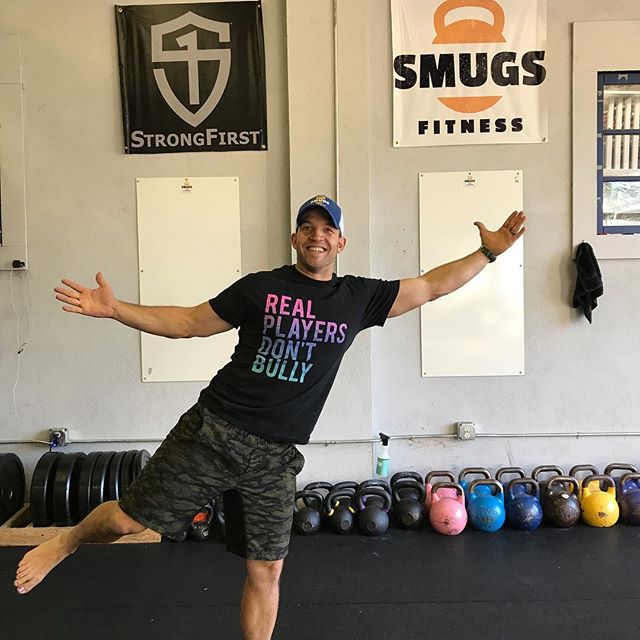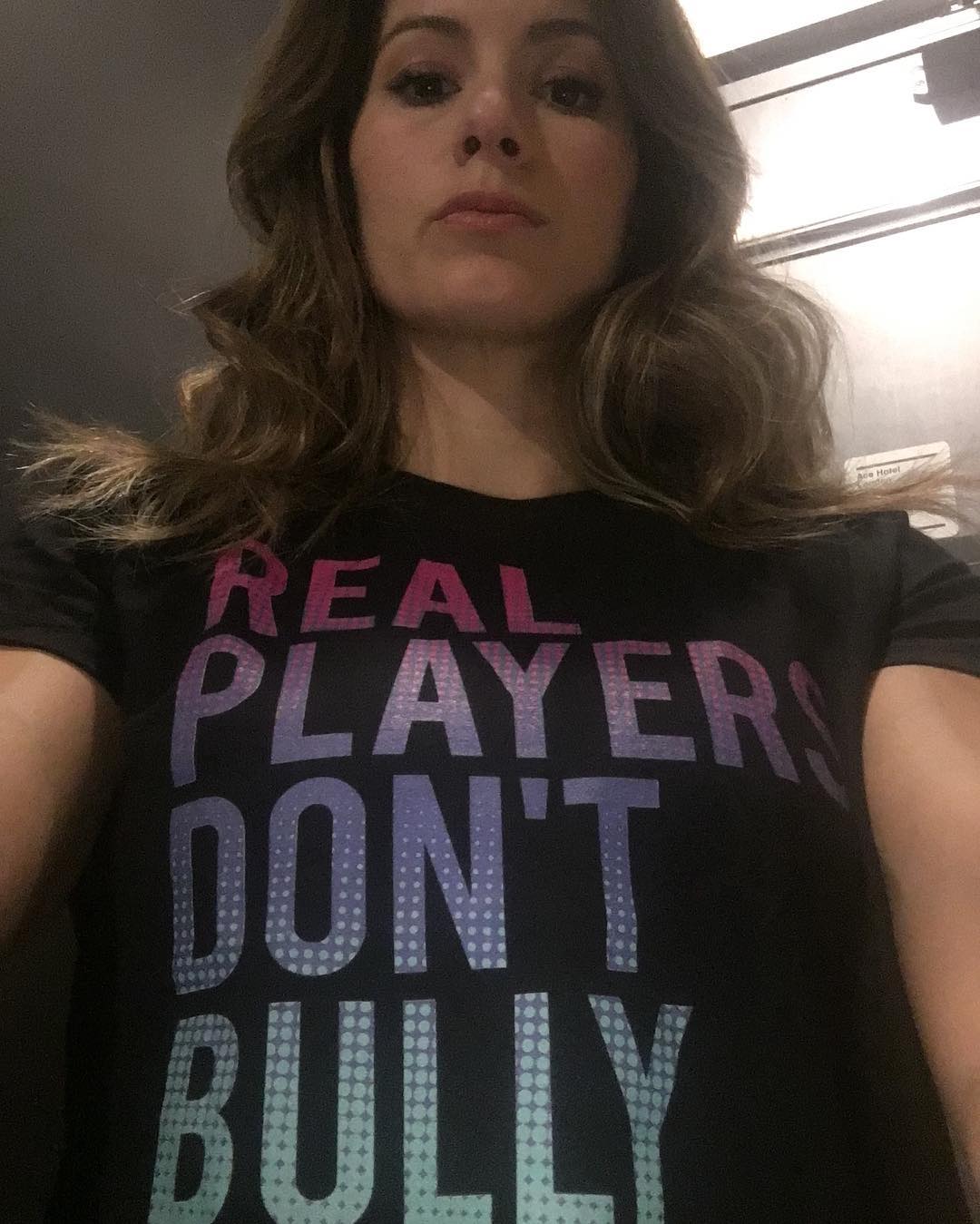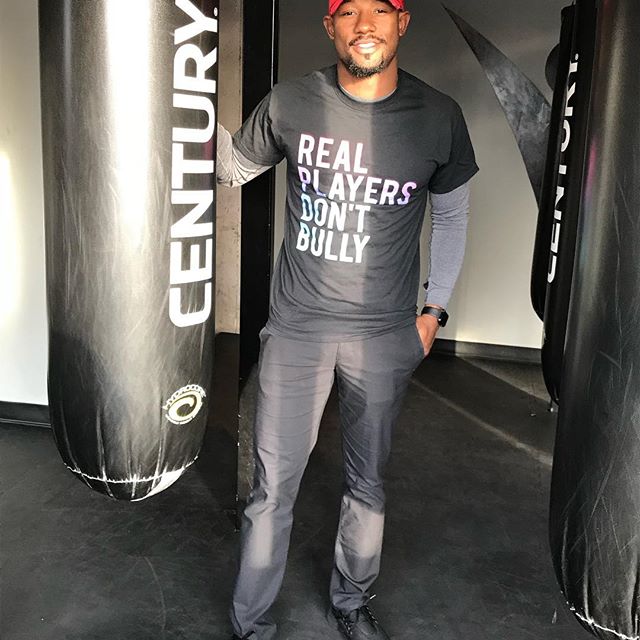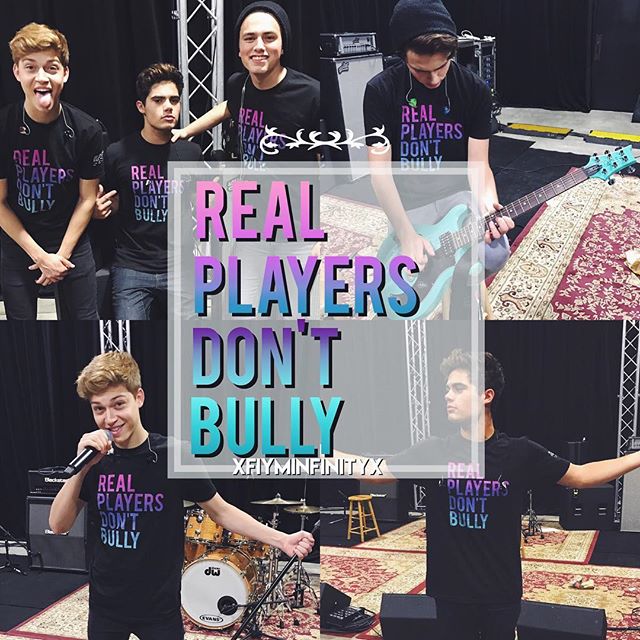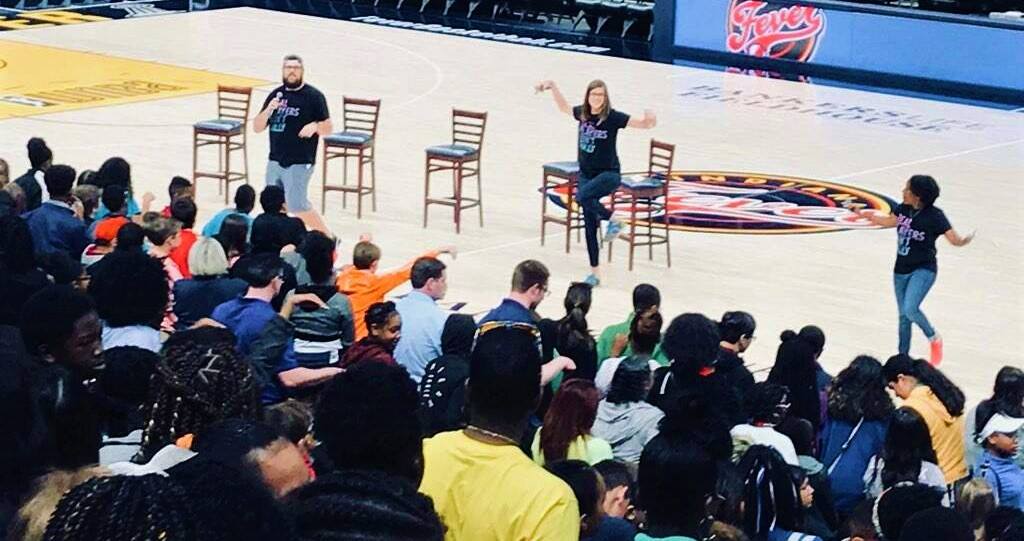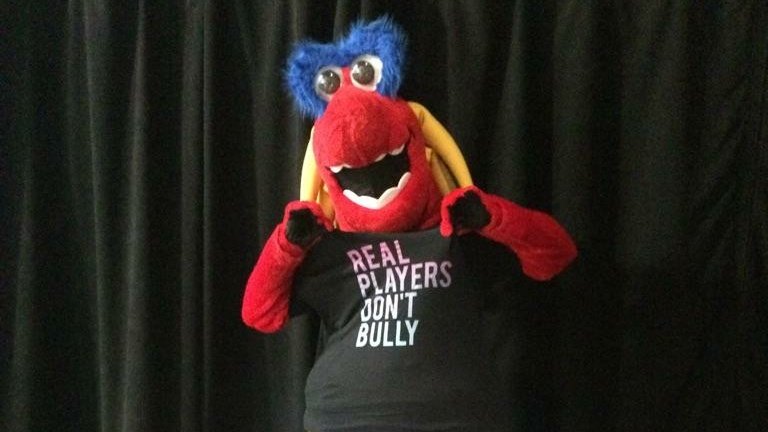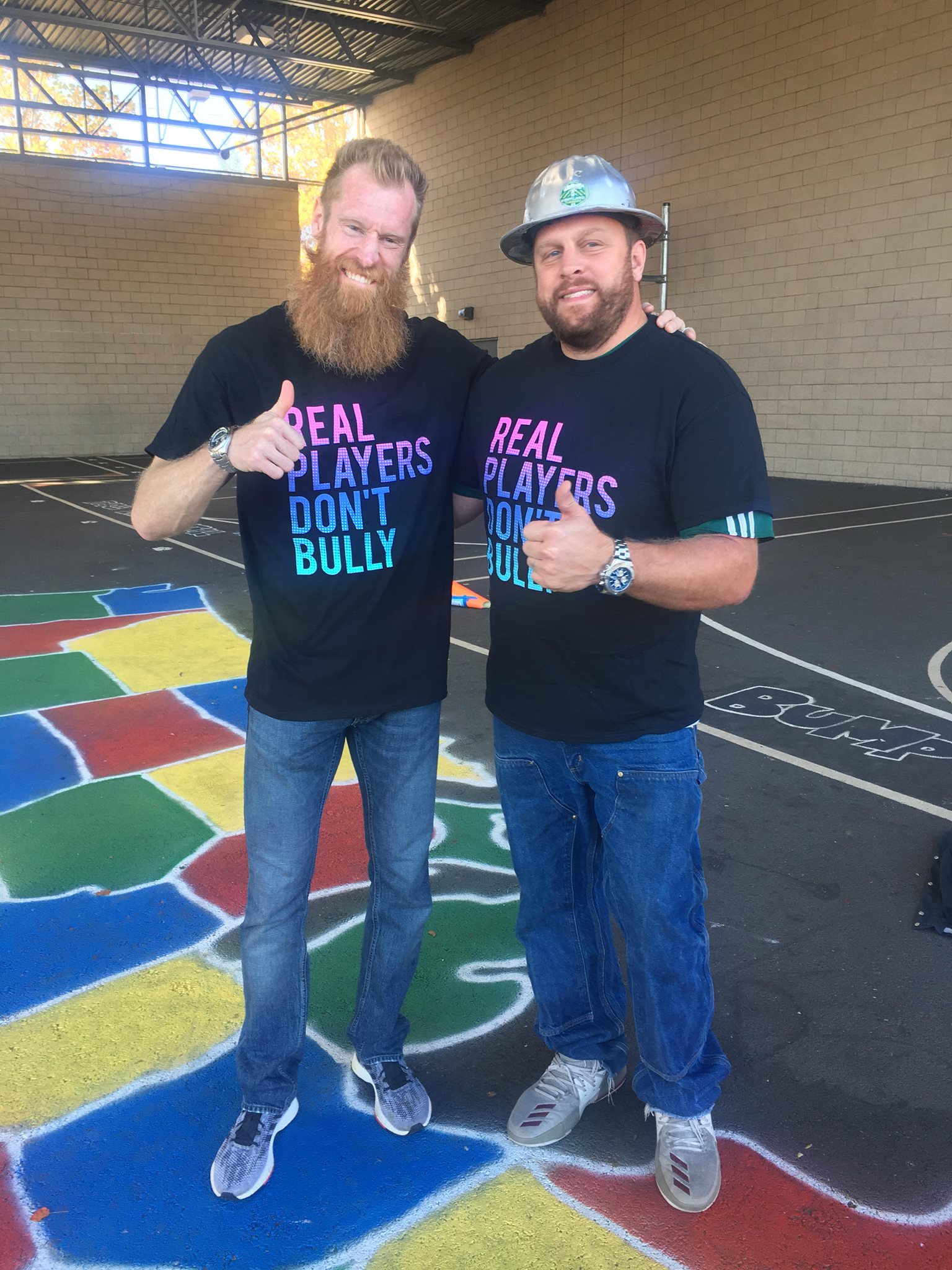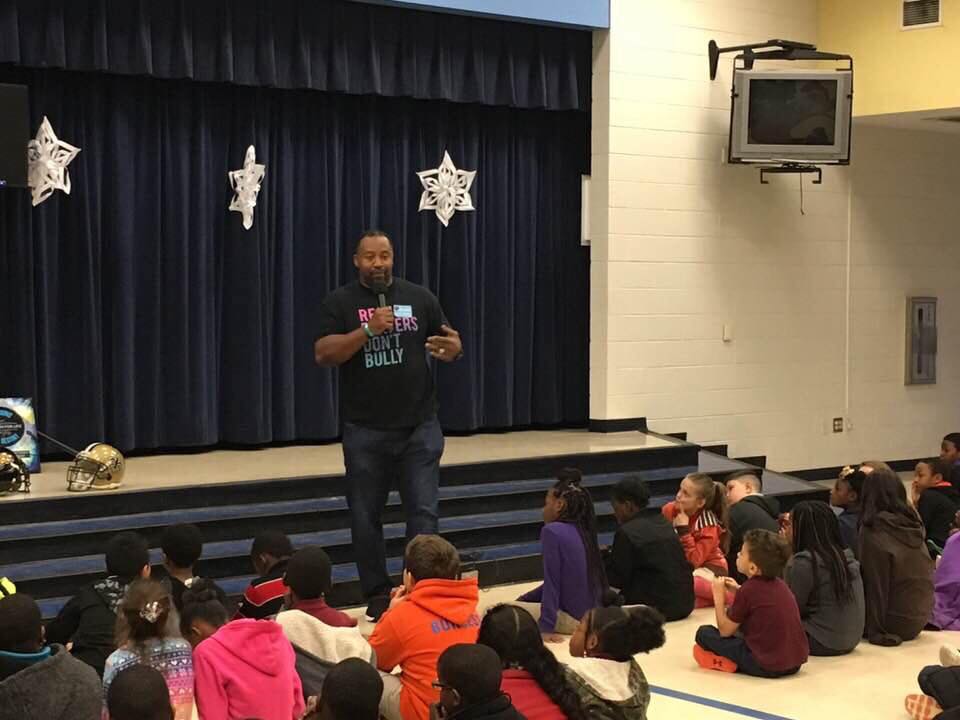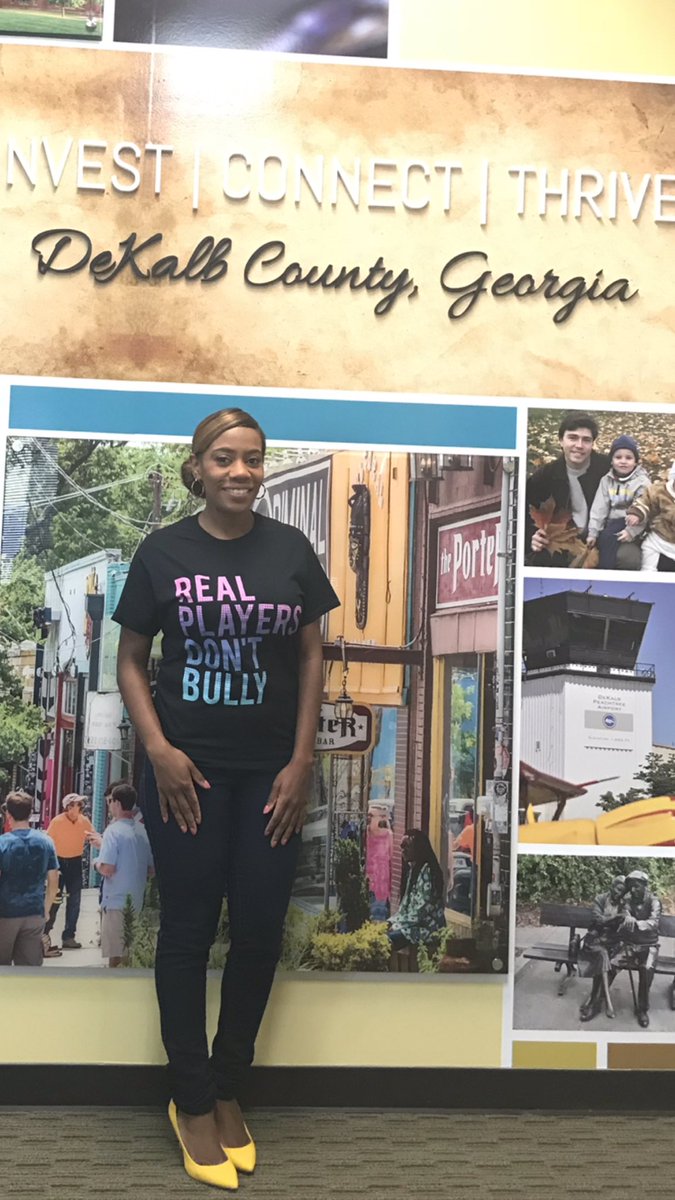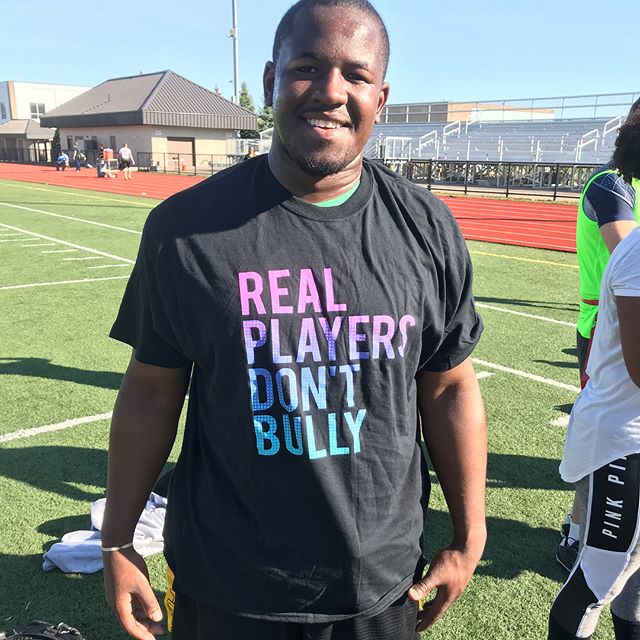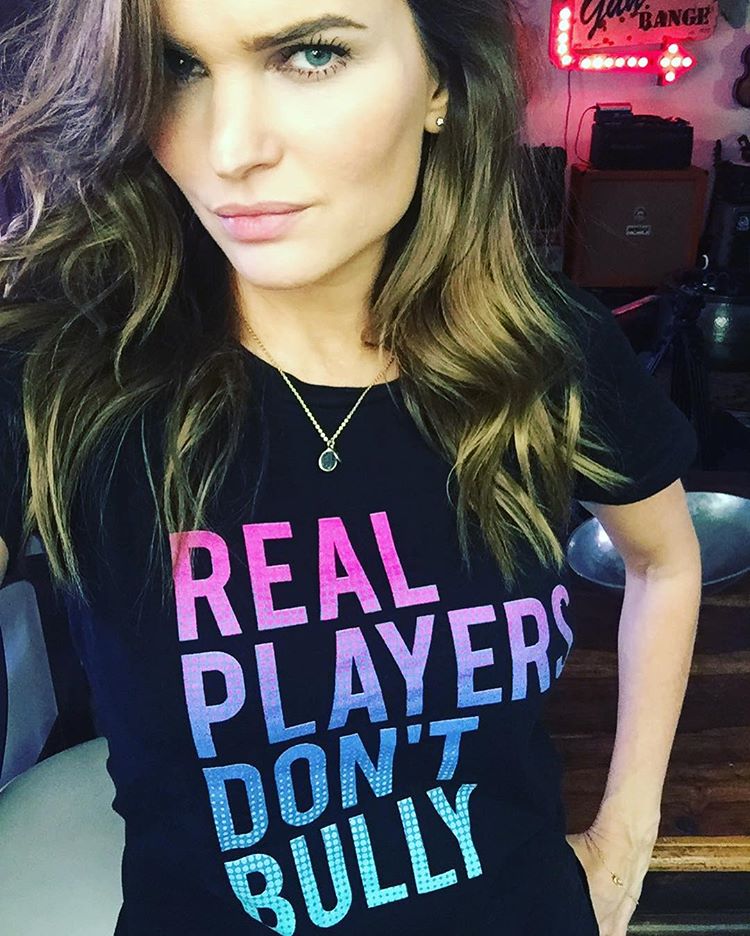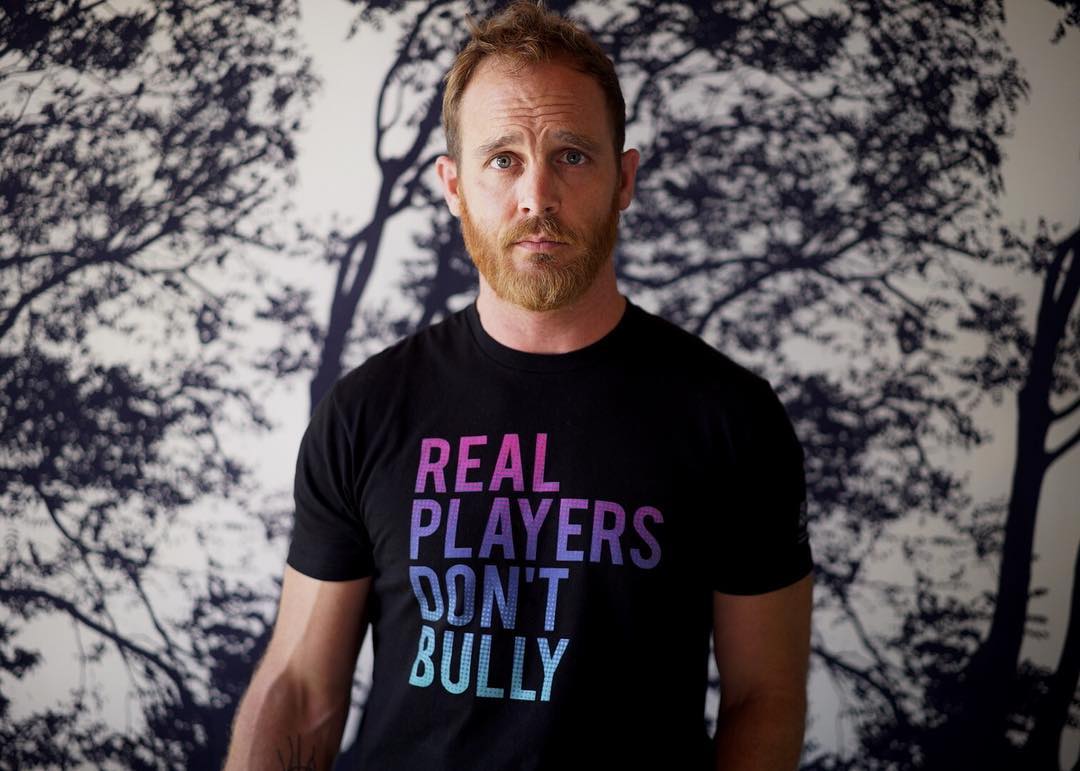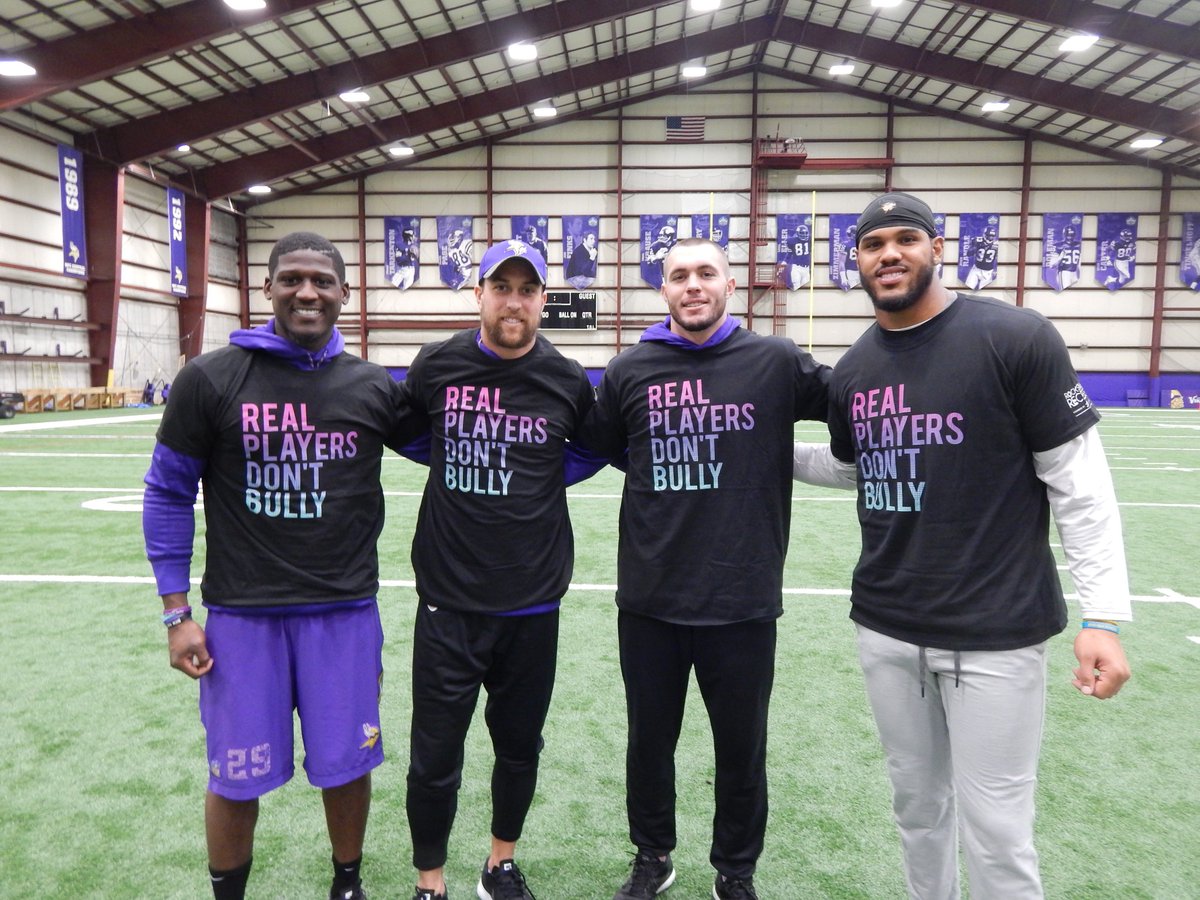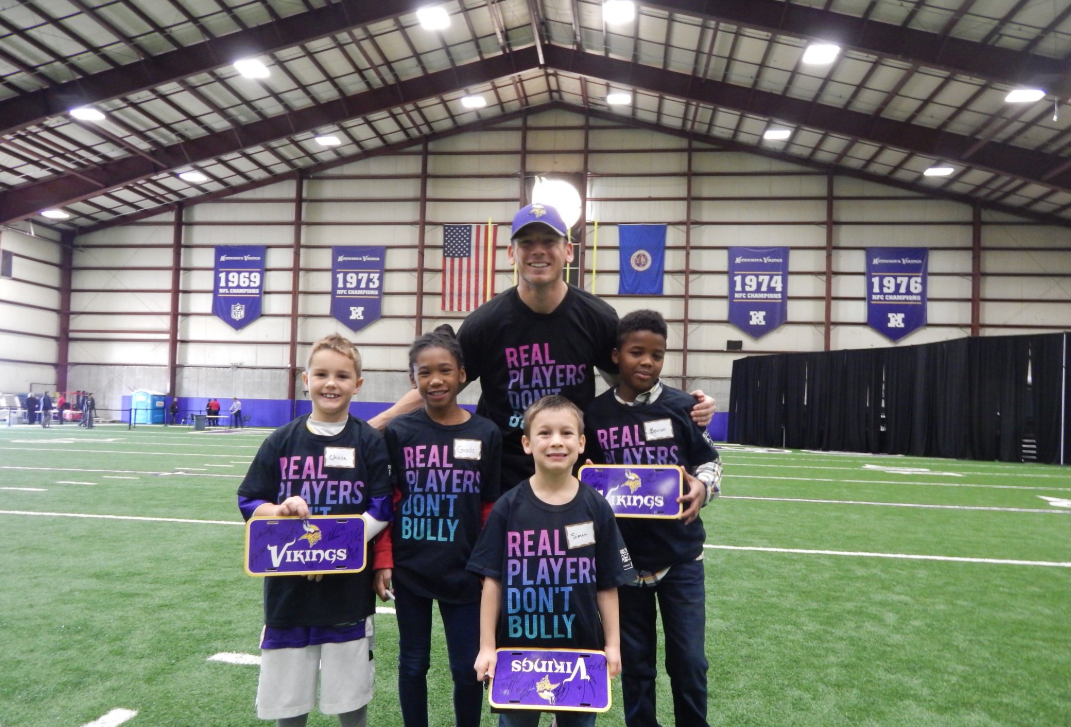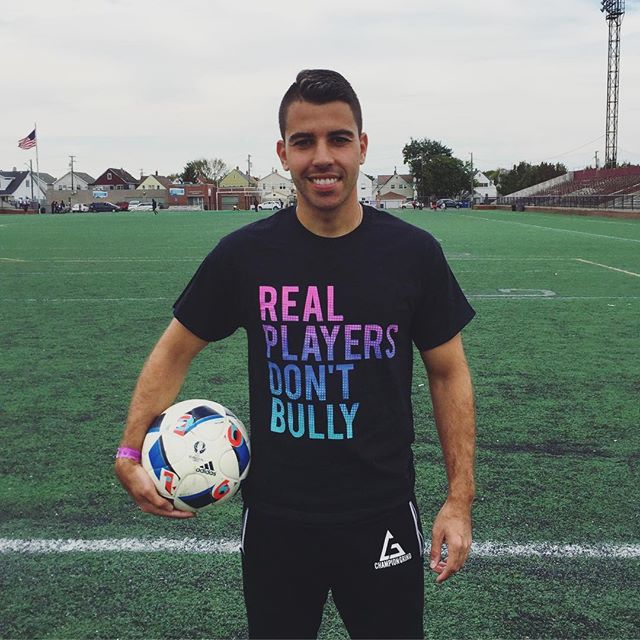 Matthew Stafford, Theo Riddick, Golden Tate, Detroit Lions
Jared Cook, Oakland Raiders
Giorgio Tavecchio, Raiders
Forever In Your Mind, Ricky Garcia, Emery Kelly and Liam Attridge
Matt Judon and Patrick Onwuasor, Ravens
Stanley Johnson, Detroit Pistons
Anthony Tolliver, Detroit Pistons
Reggie Jackson, Detroit Pistons
John Leuer, Detroit Pistons
Henry Ellison, Detroit Pistons
Ish Smith, Detroit Pistons
Andre Drummond, Detroit Pistons
Jared Cook, Oakland Raiders
Pokey Chatman, Head coach, Indiana Fever
Joey Timber andNat Borchers
Timber Joey and Nat Borchers
LA Galaxy players Rafael Garcia and Ariel Lassiter
LA Galaxy players Brian Rowe, Dave Romney, Jon Kempin and Jack McInerney
LA Galaxy players Giovani dos Santos and Jonathan dos Santos
Justin Simmons, Denver Broncos
Steve Mariucci, Kurt Warner
Taylor Gabriel Atlanta Falcons
Robert Alford, Atlanta Falcon
Andrew McCutchen, Outfielder for Yankees
Kris Letang, Playworks Coach Ben, Ivy Olesh, Edgar Snyder
Kris Letang and Playworks PA
Khris Middleton, Milwaukee Bucks
Jason Terry, Milwaukee Bucks
Malcolm Brogdon, Milwaukee Bucks
Thon Maker, Milwaukee Bucks
Greg Monroe, Milwaukee Bucks
Rat and Puff Show, Detroit, MI
Ryan Parma, Director with Amari and Amir O'Neil
McCall Hall and Laval Brewer
Sam Mugavero, Smug Fitness, Atlanta
Jen Widerstrom, Fitness Trainer
Fitness Guru Armond Rashad, MI
Nat Borchers Timber Joes Portland Timbers
Minnesota Vikings - Xavier Rhodes, Anthony Barr, Adam Theilen, Harrison Smith
Jeff Locke, Minnesota Vikings