Playworks Utah
Playworks helps kids stay active and build valuable social and emotional skills through play.
About
All kids deserve the social, emotional, and physical benefits of play. We help schools and youth programs create healthy play environments where every child can join in.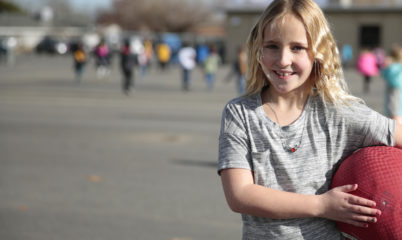 Latest News
---
January 10, 2023
Play is a behavior that is natural and has existed for thousands of years and across species. It combines a set of made-up rules or norms and a willingness to explore. Researchers, scientists, and doctors have studied the effects of play on kids–and adults–and understand that this natural behavior has tremendous benefits. As the American…
Upcoming Events
---
Please check back soon for upcoming events.
A Better Recess
---
Instead of going back to class energized and ready to learn after recess, kids often return upset and unable to focus. We can change this. At a great recess:
Kids are at their best
Kids bring out the best in themselves and each other. They learn the value of fair play, compassion, and respect. They practice key social and emotional skills.
Kids become leaders
They run their own games and settle their disputes quickly (we recommend rock, paper, scissors) because getting along is more fun than fighting.
Kids choose to be active
When all students are included and all students know how to play popular games, every child has the opportunity to discover the joy of active play.
Support Play
Our accomplishments would not have been possible without our community of supporters like you! With your help we are able to develop resources for kids to play on the playground and at home, create workbooks to support educators, create more equitable communities through our Equity Statement, design digital content for teachers and students, partner with community organizations to develop social/emotional curriculum, and bring safe and healthy play every day to our kids.