Playworks Indiana
Playworks helps kids stay active and build valuable social and emotional skills through play.
About
All kids deserve the social, emotional, and physical benefits of play. We help schools and youth programs create healthy play environments where every child can join in.
---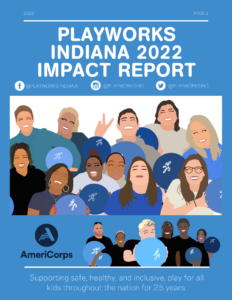 Read our 2021-2022 Impact Report!
Check out all we accomplished in Indiana during the past school year with our 2021-2022 Impact Report.
As we embark on our tenth school year of programming in Indiana this school year, there is a lot to celebrate!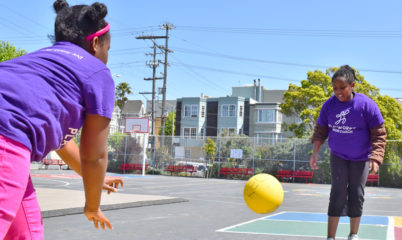 Latest News
---
March 27, 2023
Allowing and providing students with the opportunity to make choices Spring has sprung in Indiana and our recess teams are finally able to make it outside on a more consistent basis. This March, not only have we been playing loads of games outside, we've been allowing and providing students with opportunities to make choices.  A…
Upcoming Events
---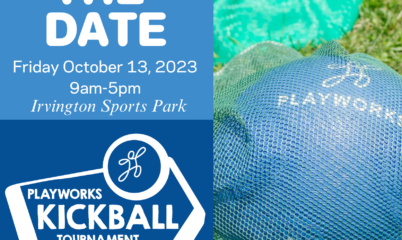 October 13, 2023 @ 9:00 AM
Save the date! Join us on Friday October 13, 2023 for our Corporate Kickball Tournament. The day will consist of tournament play, lunch and beer, prizes, and a chance to…
A Better Recess
---
Instead of going back to class energized and ready to learn after recess, kids often return upset and unable to focus. We can change this. At a great recess:
Kids are at their best
Kids bring out the best in themselves and each other. They learn the value of fair play, compassion, and respect. They practice key social and emotional skills.
Kids become leaders
They run their own games and settle their disputes quickly (we recommend rock, paper, scissors) because getting along is more fun than fighting.
Kids choose to be active
When all students are included and all students know how to play popular games, every child has the opportunity to discover the joy of active play.