Playworks New York and New Jersey
Playworks helps kids stay active and build valuable social and emotional skills through play.
About
All kids deserve the social, emotional, and physical benefits of play. We help schools and youth programs create healthy play environments where every child can join in.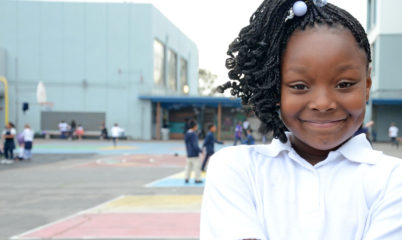 Latest News
---
March 28, 2023
The importance of youth leadership programming in elementary schools Childhood is spent brimming with fascinations of the future – ideas of what infinite potential can amount to, ambitions of fulfilling some innate passion, and the mystery of what the years ahead hold. Some will take on leadership roles, becoming agents in their community. How can…
Upcoming Events
---
Please check back soon for upcoming events.
A Better Recess
---
Instead of going back to class energized and ready to learn after recess, kids often return upset and unable to focus. We can change this. At a great recess:
Kids are at their best
Kids bring out the best in themselves and each other. They learn the value of fair play, compassion, and respect. They practice key social and emotional skills.
Kids become leaders
They run their own games and settle their disputes quickly (we recommend rock, paper, scissors) because getting along is more fun than fighting.
Kids choose to be active
When all students are included and all students know how to play popular games, every child has the opportunity to discover the joy of active play.