Playworks Northern California
Playworks helps kids stay active and build valuable social and emotional skills through play.
About
All kids deserve the social, emotional, and physical benefits of play. We help schools and youth programs create healthy play environments where every child can join in.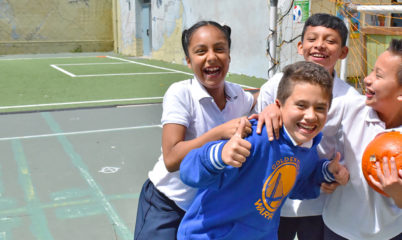 Latest News
---
August 22, 2023
We are thrilled to share with you our highlights of the 2022-23 program year and invite you to read our NorCal Annual Report 2022-23. Our dedication to program quality and staff support during the program year allowed us to emerge stronger from the pandemic, making a positive difference in schools and communities, serving 17,301 students…
Upcoming Events
---
Please check back soon for upcoming events.
A Better Recess
---
Instead of going back to class energized and ready to learn after recess, kids often return upset and unable to focus. We can change this. At a great recess:
Kids are at their best
Kids bring out the best in themselves and each other. They learn the value of fair play, compassion, and respect. They practice key social and emotional skills.
Kids become leaders
They run their own games and settle their disputes quickly (we recommend rock, paper, scissors) because getting along is more fun than fighting.
Kids choose to be active
When all students are included and all students know how to play popular games, every child has the opportunity to discover the joy of active play.